Does Florida Deserve Major League Baseball?
The Tampa Bay Rays and Miami Marlins are two of baseball's biggest headaches—for different reasons. Here's how to clear the clouds in the Sunshine State.
By Eric Gouldsberry, This Great Game—Posted January 29, 2013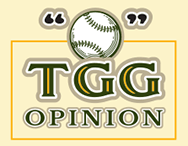 Stuart Sternberg, the owner of the Tampa Bay Rays, recently went before a local public hearing and said this: "Major League Baseball at this point no longer believes in the Tampa Bay area."
It was a bombshell of a statement. Not because people actually don't believe what Sternberg had to say—some of them do—but because he had the stones to say it publicly. The psychoanalysis over his words began: Was Sternberg speaking the cold truth, or was he spitting out fighting words to get, at long last, a new ballpark for the Tampa Bay-St. Petersburg area?
The answer may very well be that he was saying both. Sternberg obviously wants the new ballpark—but with or without it, he seems determined to succeed in Tampa-St. Pete. Chances are, if he felt the same way as MLB, he would have bolted a long time ago.
There's no doubt that Jeffrey Loria would have fled had he been in charge of the Rays. Instead, the owner of the Miami Marlins sits 200 miles to the southeast of Sternberg and the Rays, happily settled into a new ballpark he all but conned local government into building mostly on its dole, not his. He's repeatedly torn his team down to the bone, fired popular managers and thoroughly alienated his fan base. In Miami, there's a good chance that Loria is more hated than Casey Anthony, George Zimmerman and the idiots who let the Burmese pythons out of the cage to ruin the Everglades' ecosystem.
The state of Florida has become a baseball enigma. The Sunshine State is home to a solid, longstanding spring training tradition and some of the nation's most esteemed collegiate baseball programs. Yet its two MLB teams—the Rays and Marlins—have puzzled the bigwigs back in New York with its stubbornly tepid fan support. Some will blame Loria in Miami, while it's suggested that 10 years of solid losing out of the gate in Tampa Bay permanently soured fans from embracing the Rays for the long haul.
But MLB's harsh opinion, as delivered by Sternberg, signals a valid question: Is it time to throw in the towel on Florida?
Once upon a time, Florida was considered an untapped mine of major league gold. Outside of the afternoon rains, the weather is perfect. Its citizens, a good chunk of whom consist of Northeast transplants and baseball-mad expatriates of Latin America nations such as Cuba, seemed ready to represent a rabid fan base hungry for a big league team of their own. St. Petersburg had a domed stadium ready, and one major league team after another gave strong consideration to relocate there; the Chicago White Sox and San Francisco Giants actually committed, only to quickly turn back once those cities forged last-second plans for new ballparks and/or ownership. Miami was the first to earn expansion status with the birth of the Marlins in 1993; the Devil Rays followed suit in the Tampa-St. Pete area five years later. Florida finally hit the major league map like it had hit the jackpot.
Things got off to a rosy start for both franchises. The Marlins drew three million fans in their inaugural season; the Devil Rays brought in 2.5 million in theirs. But the novelty quick wore off, and neither team has since been able to draw anywhere near their first-year gate.
Extended losing by both teams has been part of the problem, but winning hasn't led to a cure at the turnstiles.
In Miami, Marlins owner Wayne Huizenga all but bought a world championship in 1997, but fans didn't come barreling through the gates to check out the All-Star collection of talent; the Marlins' attendance count of 2.3 million was barely above the major league average. Frustrated by the perceived fan apathy and the city's refusal to build a new ballpark, Huizenga put aside his World Series trophy, scuttled his roster and sold. Another championship, this one far more completely out of the blue, followed in 2003 with a modestly budgeted roster; but when the expected post-Series attendance spike failed to materialize, Loria—who bought the Marlins in 2002 after essentially ruining big league baseball in Montreal as owner of the Expos—tore a page out of the Huizenga playbook and unloaded the bulk of his star talent, slashing payroll down to a miniscule $14 million by 2006. Loria only began spending again when, in 2012, he was finally given the new ballpark the Marlins had been stomping their feet over for years—but when the pricey Marlins bombed and attendance totaled 2.2 million, the lowest first-year figure of any of the most recent 22 major league ballparks, Loria cleaned house again, dumping his high-priced players and two-thirds of team payroll with them.
Tampa Bay's lack of enthusiasm over the Rays' stunning (and sustained) success since winning the 2008 American League pennant has been downright puzzling. The franchise was barely skating above the one million mark in attendance when it were losing, but with five straight winning seasons including two AL East titles and the one pennant, they've only been able to hoist that figure to the 1.5-1.8 million range; it would be worse were it not for the legions of New York Yankee and Boston Red Sox fans who call Florida home and fill up Tropicana Field whenever their teams were in town, essentially making the Rays the road team. Stuart Sternberg had to throw up his hands—and maybe his lunch—when he checked out the final MLB attendance figures for 2012 and saw his team—owners of a stellar 90-72 mark in a tough division—dead last at the gate with 1,559,681 tickets sold. Sternberg doesn't get it, and neither do the players; when they drew only 12,000 for a 2010 game that could have clinched the AL East title (they lost), star players Evan Longoria and David Price publicly called out the fans—who had the nerve to respond with anger. Sternberg played peacemaker and, a few days later, offered free admission for a home game which—gee, what do you know—sold out.
All of this brings us back to Sternberg's salvo about MLB's lack of faith in the Tampa Bay market. Before Sternberg turned the Rays into a model organization, the fans used the team's seemingly eternal, awful performance as an excuse to stay home. That ace card is no longer valid; the Rays have consistently proven that they deserve to pack the house every night, not just when Trace Adkins takes the mound for a postgame concert. Flat out: MLB is right. Tampa Bay doesn't deserve the Rays, and it doesn't deserve baseball—except when the Yankees hold court in Tampa every March for spring training.
So what should baseball do? It's all very simple.
To deal with the problem with Tampa Bay, MLB must first deal with the problem in Miami. This will be the hard part for commissioner Bud Selig: He needs to go to Jeffrey Loria and tell him he's out. And do it with Godfather-like precision; let Loria plead, "Just let me off the hook, for old time's sake," so Selig can sport the cold grin like Tom Hagen and answer, "Can't do it, Jeffrey." Get it all on video, and show the city of Miami what Selig has done; that alone should restore a bulk of MLB's trust with Marlins fans. Selig will feel Shakespearian tragedy in all of this, but he has to cut bait with a friend who killed big league baseball in Montreal and now threatens to kill it in Miami.
Next, Selig needs to find a new buyer for the Marlins. Only, the new owner won't be allowed to keep the franchise in Miami. Get it out of there, to somewhere, anywhere…maybe Montreal, which would serve as the ultimate dose of poetic justice upon the ousted Loria.
Having sent Loria and the Marlins on, Selig should next go to St. Petersburg, sit down at a bar with Stuart Sternberg, give him a real strong drink and give him the news: Pack your bags, you're moving your team to Miami. Tampa Bay has failed. It won't support a winner, it won't support baseball. Forget that long lease at the Tropicana Dome you're trapped in, we'll find a way to legally wrangle out of it. Miami has the new ballpark you've been looking for. Just replace the marlins in the fish tank with rays and keep the body painted girls dancing at the Clevelander behind left field, and you'll feel right at your new home.
For Miami, this all adds up to a benefit of a doubt and a second chance. Everyone understands that sitting in the heat of Joe Robbie/Pro Player/Landshark/Sun Life Stadium only to be drenched by a passing downpour was no fun and good reason never to watch the Marlins there. Everyone understands that the locals' hatred for Loria has become so deep, they'll boycott Marlins Park and stay home. But if Loria and the Marlins leave and the Rays arrive with Sternberg—a winner with his head on straight—there will be no excuse for Miamians not to show. And by showing up, they're giving Sternberg far more revenue to work potentially far more magic than he somehow conjured up in building a success story with much tighter budget restraints in St. Petersburg. The Miami Rays could become one hell of a franchise.
But at that point, the onus will be on the fans. They have to deliver and support their local major league team, as people in St. Petersburg have failed to do. If they don't, they may hear Sternberg step up to a microphone one day and say: "Major League Baseball at this point no longer believes in the Miami area." 
And, ergo, Florida.