Impostors! Great Namesakes in Baseball History
Call them clones, imitators or charlatans, these common ballplayers are often confused for others with the same name and a more accomplished career.
By Eric Gouldsberry, This Great Game—Posted January 15, 2015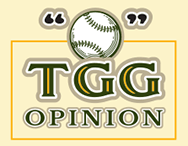 When the Boston Red Sox hired Joe Morgan as their new manager midway through the 1988 season, you, I and a million other people probably had the same thought: So, the Hall-of-Fame second baseman has decided to take on the role of a skipper. But it wasn't that Joe Morgan. Instead, it was the other Joe. The one who hit .193 over four big league seasons spent mostly as a backup. The one no one had ever heard of before. The one who had enough humor that when he began receiving autograph requests in the mail from those thinking he was that Joe, he signed them and sent them back anyway. 
There have been roughly 18,000 guys who have played major league baseball; the law of averages dictates that there's going to be some duplicate names among them. There have been five Bob Smiths, four Bob Allens, five John Sullivans and four Harry Taylors. These are all players with popular names and mostly forgettable baseball careers; be asked about any one of them in the game of baseball and you might respond with a quizzical shrug. 
There have been many instances, however, where nondescript players are buried in the shadows of legendary players with similar names, like the other Joe Morgan. For those guys, the conversation usually and quickly goes something like this: 
"I've heard of you. You played in the majors, right?" 
"That's right." 
"You're in the Hall of Fame, right?" 
"No, I'm not." 
"Then you were an All-Star, right?" 
"Nope." 
"You mean you're not the guy I'm thinking of?" 
"Not that guy."
Billy Buckner can relate. Called up by the Kansas City Royals in 2007, he didn't have to be a soothsayer to know what every beat reporter's first question would be, which likely went along the lines of: "Do people confuse you with the guy who screwed up the 1986 World Series?" That he went by Billy and not Bill, as the more famous Buckner often did, was hardly disassociation enough. Imitation Buckner took it in stride, trying to play up some of the famous Buckner's more respectable resume details (like, nearly 3,000 hits), and his Twitter handle (@NotthatBB) showed that, like the other Morgan, he poked a little fun at the redundancy. 
Buckner joined a Kansas City roster that included a second-year reliever by the name of Ryan Braun. No, not that Ryan Braun. Unlike Buckner, Braun wasn't facing questions about his namesake—until, that is, the other Braun exploded on the scene later that year in Milwaukee. And with an eventual 6.66 career earned run average, this Braun was to be quickly forgotten in major league annals, except for a name that keeps him talked about in write-ups like this one. 
Braun never faced his alter ego. Pedro Martinez did. No, not that Pedro Martinez, the Hall-of-Fame pitcher, but a left-hander who hung around the bigs for five seasons. Besides the name, the two Pedros had much in common; they were both from the Dominican Republic, arrived on the major league scene in the early 1990s and struck out a lot of batters. But unlike HOF Pedro, Obscure Pedro walked almost as many. That lack of control didn't cost him when he faced off against HOF Pedro in a 1995 game, getting him to fly out. 
Randy Johnson, who entered Cooperstown in 2015 along with Martinez, also didn't enjoy monopoly ownership of his name. Randy "Rags" Johnson was a .267 career hitter over three part-time seasons with Atlanta in the early 1980s, and later claimed that he began receiving insurance claims in the mail intended for the Big Unit once the pitcher's career began taking off. Obscure Randy had the opportunity to once meet Famous Randy, telling him: "I'm the original Randy Johnson—and the poor one." He was right on once count, wrong on the other; the truly original Randy Johnson entered the majors two years before he, in an even more brief tenure with the Minnesota Twins. 
Kevin Brown also found two clones in his midst as well, though both came to the majors well after he had gained traction as an established big league ace. One was a pitcher who lasted three years in the majors, the other a spot-duty catcher who saw his first action with Texas 10 years after Famous Kevin's arrival with the Rangers. Neither proved to be a threat at grabbing the title as the best Kevin Brown in baseball. 
Unlike Brown, Luis Gonzalez thought he had met his mirror-imaged match on Opening Day 2004. In the first at-bat of his very first major league game, Colorado's Luis Gonzalez homered to help set the pace in the Rockies' 6-2 win over Famous Luis' Arizona Diamondbacks. But just to show who was king among the Luis Gonzalez's, Famous Luis homered twice in defeat. And while Famous Luis was often suspected of steroid use—especially after hitting 57 home runs in 2001—it was Obscure Luis that got nailed with a positive test while playing overseas in Japan in 2008. He denied the accusation, saying he had only doped while playing in America. 
Others didn't have to worry about the new namesake on the block pushing them down to No. 2 on the depth chart. The Boston Red Sox, who were once forced to give Jackie Robinson a tryout before saying "Don't call us, we'll call you," thought more of Jack Robinson—obviously no relation, in part because he was white—when they let him put on a Red Sox uniform in 1949; he lasted all of three games. And when Hall-of-Fame slugger Billy Williams was entering the prime of his career in 1969, another Billy Williams finally made the big league scene after 18 years in the minors, logging four games for the Seattle Pilots. HOF Billy had 2,711 career hits; Obscure Billy had none, in 10 at-bats. 
In one case, two guys with the same name jockeyed for who was better among them. This would be the curious case of George Burns and George Burns. They both played roughly at the same time during the 1910s and 1920s and each amassed 2,000 career hits. One was a speedster who led the National League four times in runs, twice in steals, five times in walks and was called "Silent George" more for his civility than his muteness, never once getting ejected. The other, nicknamed "Tioga George" just so he can be differentiated from the other Burns, led the American League twice in hits an won league MVP honors for Cleveland in 1926. The Burns' double-barreled success inspired Vaudeville performer Nathan Birnbaum to adopt the name for his stage acts—thus giving rise to the George Burns most Americans would become familiar with. 
Some lived to see their name relegated under a more popular namesake. You say "Frank Thomas," and most people respond with, "The Big Hurt." No surprise; he's in the Hall of Fame. But there was the original Frank Thomas, who could have gone by the nickname of "The Big Pain" for his constant contract squabbles with management and, more infamously, a racially charged dust-up with teammate Richie Allen while playing for the Philadelphia Phillies. Original Frank could crush a ball, however—as proven by 286 career blasts—but latter-day Frank nearly doubled that number and is the Frank Thomas everyone recalls today. 
Mike Stanton thought he had trumped an earlier guy with his name by starring as a long-time reliever for 19 years and pitching in more games (1,178) than anyone not named Jesse Orosco (there's only one of them). But then along came…Mike Stanton, a massive slugging talent who in a short five years would become baseball's first $300 million man. Fortunately for Stanton II, Stanton III would change his first name to Giancarlo because that's what he originally was called by his parents growing up; he had to settle for Mike because his schoolmates had a hard time pronouncing 'Giancarlo.' 
Some of yesteryear's greats were long gone when their namesakes emerged, as if like reincarnations. Over a century after "Sliding Billy" Hamilton staked his claim as the premier base stealer of his time—in fact, he would hold the all-time record for career thefts until Lou Brock passed him in 1979—a second Billy Hamilton made noise on a national level in 2012 by swiping 155 bags in the minors. Hamilton had no idea about the legend of Sliding Billy until his friends stumbled upon the Hall of Famer while attempting to Google modern-day Billy. 
Others didn't live up to the ghosts of facsimiles past. In the early 1970s, two guys named Frank Baker gave it a shot in the majors. Neither succeeded, combining for five homers in 641 at-bats—which even in deadball era terms might have left the original Baker, a potent slugger better known as Home Run Baker during the 1910s, very unimpressed. 
Often when one cares to pay attention to what's happening in the minors, they'll come across familiar names of the past and usually—and correctly—assume they are sons, grandkids or nephews of ex-ballplayers within the family tree. Cal Ripken, Ken Griffey, Tony Gwynn are Sandy Alomar are among the more well known examples. Which brings us to Boog Powell. 
When Ben Zobrist was traded to the Oakland A's before the 2015 season, among those headed the other way to Tampa Bay was Powell, a rising prospect and namesake to the powerful Baltimore slugger of the 1960s and 1970s. Another legacy, right? Nope. Despite that unusual nickname heard of only once around the world, Powell shares no bloodline with the 339-homer guy and barbecue impresario. So how did he get the same name and seek the same profession? His grandfather was a big fan of the original Boog and decided to start calling his grandkid by the same name. Apparently, it caught hold. 
It's one thing to share a name with someone else playing baseball at the same time, but it's quite another when you're on the same team together. In the spring of 2007, speedy star shortstop Jose Reyes came to New York Mets camp astounded to find two lockers with his name on it. At first he must have thought, "What a perk, they've given me two of these!" Then he found out the truth: There was another Jose Reyes on the premises, a catcher trying out for the Mets. Obscure Jose didn't make the cut, but he did create some confusion that Mets assistant general manager Tony Bernazard sorted out to the New York Times by saying, "There are two ways to tell them apart: what position they go to in defense, and when they start running." 
Sometimes, it's hard even for the so-called experts to separate Joe Schmo I from Joe Schmo II. In the early years of the online sports site Bleacher Report—four years before they were bought out by Turner Broadcasting—a list of the greatest Chicago Cubs pitchers included Bill Lee, for whom the author said: "Off the field, 'Spaceman' was very colorful." Um, wrong. There were two pitchers named Bill Lee, but the guy nicknamed "Spaceman" never pitched for the Cubs, and certainly never threw back in the 1930s and 1940s when the other Bill Lee, who won 139 games for Chicago, plied his trade. But knowing how positively goofy Bill "Spaceman" Lee was, it wouldn't be beyond us to think that he somehow pulled it off with a time machine. 
Okay, so a fledgling online scribe should be given an Oops Pass. But not NBC—not mighty, established, "Good evening, I'm Brian Williams" NBC. In 2013, a news report from the network on gay athletes named Oakland general manager Billy Beane as a declared homosexual. The fact-checkers went asleep; turns out that the guy who actually came out of the closet was Billy Bean, who played six unremarkable years, some of it simultaneous with Beane. NBC apologized after the edgy sports news web site Deadspin quickly caught on to the error. 
We can go on forever, talking about Billy Martin playing for the 1914 Boston "Miracle" Braves, or Ed Plank pitching for the 1978-79 San Francisco Giants, or two Matt Williams playing around the same time as the far more known one. Knowledge is good, and in baseball's rich history where the name game can be confusing, it's helpful to keep this in mind: If you want an autograph from a star player, make sure you've got the right guy signing.