Can the Teasers of 2019 Prove They Belong in 2020?
Here's the 10 call-ups who best excelled at the end of 2019. Will they eventually become All-Stars, or quietly fade away?
By Eric Gouldsberry, This Great Game—Posted February 24, 2020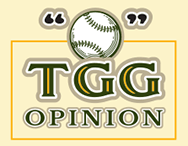 "Sample size." That's the big caveat baseball experts use when trying to shove perspective down the throats of fans, giddy over young talent who arrive on the big-league scene and instantly start playing as if they're the second coming of Babe Ruth or Cy Young. This is understandable; much too often, the experts are justified when those bust-out call-ups fizzle over the long haul. 
But these initial efforts can't go unnoticed or be waived off by hardened skeptics—because, sometimes, the promise of greatness does come true. And so, every spring, we look at the 10 players who the year before teased their fan bases with statistically outstanding (albeit brief) performances to end the season. We affectionately thus call these players "Teasers." 
As always, our picks are determined solely on the numbers. They could be top prospects, or last-round draft picks just happy to have made it to the Big Time. Our bias is not in line with what the scouts think; for us, the science is the stats, even if they're the weight of sample size. 
Over the years, some of our Teasers have made it to the promised land of A-list glory. Among them: Chris Sale, Madison Bumgarner, Corey Seager, David Price and Craig Kimbrel. Will anyone below make the grade? And who from last year's list looks to be on target for stardom? We break it all down below. 
Aaron Civale, Cleveland. The 24-year-old right-hander may be one of the reasons the Indians didn't have to think twice about sending ace Corey Kluber to Texas during the offseason. Civale made 10 late starts for Cleveland and, despite a 3-4 record, posted a sharp 2.34 ERA. This, after producing nearly an identical 2.35 figure (with a 7-1 record) over 13 minor league assignments. There's a lot of promising youth in the Cleveland pitching system; Civale's biggest threat to his Opening Day presence on the Indians' roster is not the veterans, but others like him hoping to make next year's Teaser list. 
Mauricio Dubon, San Francisco. The slender middle infielder is one of the few rays of hope for a Giants team that's in refresh mode. Sent to San Francisco from Milwaukee last year, the 25-year-old Duban batted .279 with four homers over 28 late games for the Giants, but best of all inspired with a slick glove. He'll compete with veteran Wilmer Flores for the starting second base job; if he doesn't get it, he'll still likely make the roster and provide active back-up help. 
Randy Dobnak, Minnesota. The bespectacled right-hander brought a career 24-9 minor-league record and 2.57 ERA to the Twins late last year and, after a few stints as an "opener" was given the reins for longer outings, impressing with a 2-1 record and 1.59 ERA over 28.1 innings. Dobnak was worthy enough in the Twins' eyes to start Game Three of the AL Divisional Series against the New York Yankees, with less satisfying results (two innings, four runs allowed), but his overall ledger was good enough that he hopes to stick around as the Twins' fifth starter this coming season. 
Kevin Ginkel, Arizona. A 22nd-round draft pick back in 2016, Ginkel has been consistently solid coming out of the bullpen at each step of the Diamondbacks' minor league chain—and that includes a stint with the parent club, which began last August. In 25 appearances for Arizona, the San Diego native kept the groove going with a 3-0 record and 1.48 ERA. All this, and Ginkel is still not assured an Opening Day roster spot. But if he keeps making it look easy, he should get there. 
Sam Hilliard, Colorado. The 26-year-old slugging outfielder was one of the many who took advantage of the rabbit ball introduced to the minors last year, clubbing 35 homers in 126 games for Triple-A Albuquerque before getting the call from Colorado. Hilliard then added seven more bombs for the Rockies, giving him an organization-best 42 for the year. (He also stole 24 bases, so there is some added dimension to his game.) Granted, the elevation in both Denver and Albuquerque is a mile high, but 18 of Hilliard's homers still left visiting yards. Is his power persuasion enough for the Rockies to write him into the Opening Day roster? Strong spring camp play will help his chances. 
Nico Hoerner, Chicago Cubs. The Cubs' top draft pick from 2018 didn't need much minor league seasoning, justifying his jump from Double-A to Wrigley in September with a pulsating debut. Overall, Hoerner hit .282 with three homers and 17 RBIs over 78 at-bats, numbers that are in line with his brief time in the lower circuits. Cubs fans always seem to enjoy bestowing cult status on bench guys (see David Ross and David Bote), and they'll be happy to know that Hoerner will likely get more infield play this coming season. 
Edwin Rios, Los Angeles Dodgers. After cracking 31 home runs over just 393 at-bats for Triple-A Oklahoma City, the big 25-year old added four more for the Dodgers in a late call-up. It wasn't just the homer; seven of his 13 hits went for extra bases, and he showed good patience with nine walks in 47 at-bats. But given the overflow of talent in the Dodgers' organization, it will be a minor miracle if Rios finds himself on the Opening Day roster—which is why an above-board spring camp is vital for him. 
Tyler Rogers, San Francisco. The lanky (6'5", 187 pounds) submariner finally made his major league debut at age 28—and despite a so-so campaign for Triple-A Sacramento, thrived with the Giants by picking up two wins, five holds and an impressive 1.02 ERA over 17.2 innings. Unless he implodes this spring, look for him to get a spot on the Giants' bullpen roster to start the season. 
Nick Solak, Texas. The 25-year old's journey to Texas started in New York with the Yankees (who drafted him second in the 2016 draft), then to the Tampa Bay organization, then to the Rangers after a midseason trade in 2019. After hitting .347 with decent power for Triple-A Nashville to close out the minor league season, the Rangers didn't want to cool his momentum and brought him up late in August—hitting a solid .293 with five homers and 17 RBIs while playing every day as either an infielder or DH. But his defensive home is center field, and the Rangers are so keen on Solak that they may give him the everyday job there sometime in 2020 if he continues to progress. 
Lane Thomas, St. Louis. The 25-year-old Tennessean made the most of his big-league debut, hitting .316 with four home runs and 12 RBIs over just 38 at-bats for the Cardinals after hitting a relatively mundane .268 at Triple-A Memphis. His timing was a little different that most of the other players on this list; he had separate call-ups in April, May and July, and missed September with an injured wrist. The Cardinals' outfield depth chart is a wild card with Dexter Fowler and (maybe) Harrison Bader as the only sure bets, so with a strong spring and a little luck, Thomas may sneak onto the Opening Day roster—and maybe even the starting lineup. 
And now, a look at last year's Teasers, how they fared in 2019 and where they currently stand for 2020: 
Willians Astudillo, Minnesota. The legend of Willians Astudillo did not quite raise itself to, well, legendary proportions as many around baseball had hoped. Big, burly and colorful, the Venezuelan native hit .268 with four homers in part-time work while playing every position but pitcher—don't think he didn't ask. Additionally, Astudillo's reputation as a tough strikeout was confirmed by whiffing only 8 times over 204 plate appearances. It appears he still has to fight to keep his roster spot—but if anything else, the Twins should retain him for the vibe he brings. 
Taylor Cole, Los Angeles Angels. You might think a spot on the Angels' pitching staff last year would have been for the taking given how awful things got, from the death of Tyler Skaggs to the complete absence of a rotation. Cole gave it his best shot, appearing in 38 games—six as starter via the "opener" route—and was doing just fine until collapsing in August, thus earning demerits as our Worst AL Pitcher of the Month. All told, Cole's season-ending ERA checked in at 5.92. So far this spring, Cole has made a lot of noise complaining about the Astros' sign-stealing—join the crowd—but he should best be focused on retaining a spot in the Angels' bullpen. 
Josh James, Houston. Speaking of the Astros, the firecrackin' reliever with a 100-MPH hardball was a somewhat effective mainstay in the Houston bullpen last season, striking out 100 batters over 61 innings; only San Diego's Kirby Yates struck out more in fewer frames. But James' 4.70 ERA needs work. His spot on the roster is likely assured; the question remains whether he can harness the power pitching well enough to become a backend starter. 
Ryan O'Hearn, Kansas City. The Royals gave O'Hearn the starting job at first base to begin 2019, hoping that his .262-12-30 effort over 44 games late in 2018 was not a mirage. Alas, it may have been. O'Hearn struggled to keep his batting average over .200—he finished at .195, in 105 games—and the 14 homers he hit, although a nice number, was less than what the Royals hoped. Similar numbers this year won't cut it; the Royals have Ryan McBroom rising through the ranks and could demote O'Hearn to the bench—or worse, back to the minors. 
Daniel Poncedeleon, St. Louis. The pitcher whose last name is either one word or three—will somebody please get him to clear it up?—saw his potential for advancement stall last year, splitting time between the Cardinals and Triple-A Memphis. He wasn't terrible, mind you, but he just couldn't get on track; maybe making those bonehead errors in the Cardinals' team-building PFP (pitchers' fielding practice) competition during spring camp screwed him up. But seriously, now would be a good time for Poncedeleon—or Ponce de leon—to get it together and stay with the Cardinals for the long-haul; he's considered borderline for Opening Day inclusion. 
Victor Robles, Washington. Last year's preseason consensus for NL Rookie of the Year, the speedy, versatile Robles struggled to start 2019 but, by season's end, had accrued some pretty good numbers: 86 runs, 33 doubles, 17 home runs and 28 steals. On top of that, he got a ring. Robles' .255 average and 35 walks (over 617 plate appearances) will need to improve if he wants to belatedly win over the folks who predicted instant stardom a year ago. 
DJ Stewart, Baltimore. It was a virtual repeat of 2018 for the 26-year-old outfielder, spending most of the year in the minors before getting late-season work with the woeful Orioles. Worse, once at Camden Yards he was a bit blasé compared to the year previous. Any chances that he'll begin the 2020 campaign on the Orioles' Opening Day roster is in serious doubt as he continues to recover from offseason ankle surgery. 
Rowdy Tellez, Toronto. The burly first baseman made news when he arrived on the major league scene late in 2018, becoming one of just four players to have each of his first seven hits go for extra bases. That translated to a roster spot for 2019, but Tellez cooled off; he did smoke 21 homers, but batted just .227 in 111 games. The Blue Jays even gave him a month down in the minors to get back any confidence he may had lost. Tellez's lack of dimension—beyond the power stroke, he has little to offer—puts him on the bubble to make this year's Opening Day roster. 
Framber Valdez, Houston. Like Josh James above, Valdez put together inspiring numbers late in 2018 that the Astros were hoping to successfully leverage in 2019. The ideal encore never materialized; the Dominican-born lefty struggled with a 4-7 record and 5.86 ERA, and he spent part of the year in the minors trying to sort things out. Valdez is considered an outside candidate to retain a roster spot this year, whether it's as a reliever or starter. 
Patrick Wisdom, Texas. Progress was a foreign concept in 2019 for Wisdom, who spent the bulk of the year at the Rangers' Triple-A affiliate in Nashville—where he hit 31 bombs, but batted only .240. A late-season cameo to Arlington netted just four hits and one RBI in 26 at-bats. Unimpressed, the Rangers purged Wisdom—the player, not the actual concept—but he's found a new home in Seattle, where he's hoping to crack a roster being advertised as a restart.