Fun Facts About Your All-Time Hit Leaders
So you think you're smarter than the next trivia buff when it comes to major leaguers at the top of numerous hit lists? Here's 22 questions to prove it in this 2020 update.
By Eric Gouldsberry, This Great Game—Posted July 25, 2020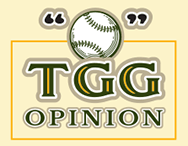 In 2011, Derek Jeter became the very first player to collect 3,000 hits for the New York Yankees.
But wait a minute? Shouldn't there, must've there, couldn't have there been someone in the Yankee past who racked up 3,000 hits? All those championships, all those legends, all that glorious heritage—and Jeter's the best at 2,722?
Nope. Not Lou Gehrig (2,721), the man who, before Jeter, was the all-time Yankee leader in hits, and whose shot at 3,000 was cruelly denied by ALS. Not Joe DiMaggio (2,214), who had three years in his prime taken away by wartime service and later quit at the relatively early age of 36. Not Mickey Mantle (2,415), who was hurt too often, walked too often, drank too often and also retired at 36. And not even the one, the only, Babe Ruth, whose 2,518 hits came over 15 seasons as a Yankee; even when you count in his years at Boston, he still managed to total less than 3,000, because of his early life as a pitcher and, once he became an everyday hitter, because opposing pitchers continuously walked him out of fear of getting belted.
Alright, so all of the above you now know about, or perhaps you already knew. That said, are you ready to test your good knowledge further? Here's 22 more questions to ponder. The questions are on top, the answers all below. One rule: Don't look for the answers online or in your encyclopedia. We can't punish you if you do, but you'll be guilty in your own mind.
THE QUESTIONS
Question #1: Of the 16 teams that have been around since 1901 or earlier, how many have players who've collected 3,000 hits exclusively for them? All 16, 13, 10 or seven?
Question #2: Out of those same 16 teams, the one with the lowest number of hits for an all-time leader is the A's. Take a good guess at who that player it is.
Question #3: Of the other 14 major league teams who began business after 1961, which one has the lowest number of hits from its all-time leader?
Question #4: Entering 2020, how many franchise leaders in hits are still adding to their totals?
Question #5: Which player has the most hits for one team?
Question #6: Which major league team can claim two players with 3,000 hits playing in its uniform?
Question #7: Which major league team has fielded the most players with 3,000 hits playing for it at some point in their careers?
Question #8: How many teams have never had a player on their roster who eventually made the 3,000-hit club?
Question #9: Only three times has a major league roster included three players who eventually finished their careers with 3,000 hits. Name the teams and the years.
Question #10: How many players in the 32-member, 3,000-hit club played their entire career for just one team: 18, 13, nine or five? 
Question #11: You now know that Jeter leads the Yankees in hits, but across town, who is the all-time leader for the New York Mets?
Question #12: Only one player accrued 3,000 hits playing exclusively in the 19th Century. Name him.
Question #13: How many players in the 3,000-hit club played a portion of their careers at the catcher spot?
Question #14: Which player with over 3,000 hits collected no more than 1,300 for any team he played? 
Question #15: Which player with 3,000 or more hits played for the most teams?
Question #16: How many players with 3,000 hits tested positive for or admitted to using steroids?
Question #17: Name the player who retired just 13 hits shy of 3,000.
Question #18: Which players likely missed out on 3,000 hits because of time served in the armed forces during World War II?
Question #19: Name the only two switch-hitters in the 3,000-hit club.
Question #20: How many players can claim 500 home runs among their 3,000 career hits: 12, nine, six or three?
Question #21: Of the 32 players with 3,000 or more hits, how many are in the top 32 in batting average: All 32, 18, 12 or six?
Question #22: Of the 32 players with 3,000 hits, how many are also in the top 32 in walks? All 32, 14, nine or four?
THE ANSWERS
Answer #1: Ten of the "Original 16" major league teams have all-time hit leaders totaling 3,000 or more hits—although some sources would list nine, having recorded 2,995 hits for Cap Anson while he was with the Chicago Cubs (we go by retrosheet.org, who has Anson at 3,012 for the Cubs).
Answer #2: If you were thinking Eddie Collins, Al Simmons, Jimmie Foxx or Reggie Jackson, it ain't so; all of those players spent their careers heavily split between the A's and other clubs. The actual answer is: Bert Campaneris, whose 1,882 hits will remain at the top of the list for a while to come, given that no active Oakland player has even 1,000 hits for the A's.
Answer #3: The Miami Marlins, whose all-time hit leader is Luis Castillo—with 1,273.
Answer #4: Only one active player is currently the all-time hits leader for his team: Washington's Ryan Zimmerman. (Even that status is on wobbly ground: Zimmerman signed a one-year deal with the Nationals for 2020 but later opted out of the shortened, virus-affected season.)
Answer #5: Ty Cobb has the most hits for any one team, with 3,900 for the Detroit Tigers. His 4,189 overall hits include 289 from the Philadelphia A's, where he played his final two seasons.
Answer #6: The Tigers, with Ty Cobb and Al Kaline. The Pittsburgh Pirates came close: Some would have guessed Honus Wagner to be a Pirate lifer, like Roberto Clemente, but Wagner played his first three years with Louisville in the late 1890s, and ultimately fell 33 shy of 3,000 wearing a Pirate uniform. Paul Waner, another 3,000-hit man who played the vast majority of his career in Pittsburgh, also fell short of 3,000 for the Bucs by 132.
Answer #7: The Yankees, with six: Derek Jeter, Alex Rodriguez, Dave Winfield, Ichiro Suzuki, Rickey Henderson and Wade Boggs.
Answer #8: Two teams: Colorado and Arizona.
Answer #9: The 1928 Philadelphia Athletics, with Ty Cobb, Tris Speaker and Eddie Collins; the 1996 Baltimore Orioles, with Cal Ripken Jr., Eddie Murray and Rafael Palmeiro; and the 2014 Yankees with Derek Jeter, Alex Rodriguez and Ichiro Suzuki.
Answer #10: Nine players with 3,000-plus hits played their entire career for one team: Stan Musial, Carl Yastrzemski, Roberto Clemente, Al Kaline, George Brett, Craig Biggio, Robin Yount, Tony Gwynn and Derek Jeter.
Answer #11: David Wright is the Mets' all-time hit leader with 1,777 hits.
Answer #12: Cap Anson played from 1871-1997, collecting roughly 3,400 hits (as mentioned above, the exact number is debatable).
Answer #13: Cap Anson and Craig Biggio played sparingly at the catcher spot throughout their careers.
Answer #14: Adrian Beltre amassed 1,277 hits for Texas, 949 for the Los Angeles Dodgers, 751 for Seattle and 189 for Boston.
Answer #15: Rickey Henderson split his 3,055 hits up among more teams (nine) than any other 3,000-hit player. This doesn't include the fact that Henderson had four multiple stays in Oakland and two with San Diego.
Answer #16: Rafael Palmeiro tested positive for steroids in 2005—the same year he denied ever taking them with angry defiance in front of Congress—and Alex Rodriguez has twice admitted steroid use, in 2009 and in 2013 after being implicated in the Biogenesis scandal.
Answer #17: Sam Rice (2,987 hits) is the retired player closest to 3,000. It's not that he didn't try; he played until the age of 44. Other players who finished with 2,900 or more hits—but less than 3,000—include Sam Crawford, Frank Robinson, Willie Keeler, Jake Beckley, Rogers Hornsby, Al Simmons and Barry Bonds.
Answer #18: Two major leaguers likely would have 3,000 career hits had it not been for World War II. They are Luke Appling, who missed two years due to wartime service and ultimately retired 251 hits shy of 3,000; and Ted Williams, whose omission from the 3,000-hit list is a surprise to many—but he surely would have reached the milestone had it not been for three years removed for the war effort, not to mention time away from the majors in the early 1950s to pilot a fighter jet in the Korean War.
Answer #19: The only two switch-hitters with 3,000 or more hits are Pete Rose and Eddie Murray.
Answer #20: Six players with 3,000 hits also have 500 home runs: Hank Aaron, Willie Mays, Eddie Murray, Rafael Palmeiro, Alex Rodriguez and Albert Pujols.
Answer #21: Extreme quantity does not always mean extreme quality. Just six of the top 32 all-time hit leaders are in the top 32 for batting average—with only two (Ty Cobb and Tris Speaker) among the top 20.
Answer #22: Nine of the 32 players with 3,000 or more hits are in top 32 for walks, with Rickey Henderson's 2,190 bases on balls second on the list, behind Barry Bonds.