The 10 Worst Owners in Baseball History
Among the many rotten rulers who have run (and ruined) major league teams, these 10 stand out for varying levels of intolerance, dishonesty and incompetence.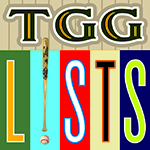 How do you define a really bad owner of a major league baseball team? Anyone who's worked for tyrants like Charlie Finley or George Steinbrenner would tell you that there's no one worse—but at least for all the heartache those bosses caused, they got results. The same cannot be said for the following 10 owners who were not only often difficult to work for, they were just plain bad at trying to run a baseball team. So in our opinion, here's the 10 absolute worst.
CBS
New York Yankees, 1964-73
It was, at first glance, a marriage of two gold standards: The mighty Yankees, winners of 29 American League pennants over the previous 44 years, and broadcasting titan CBS, home of Lucille Ball, Ed Sullivan and Walter Cronkite. People worried that the network's corporate might and bank account would only set the Yankees further apart and above the competition, but the status quo was in for a cultural shock. The team's previous owners, Dan Topping and Del Webb, had fled at the right moment—and CBS suddenly became stuck with an aging, brittle roster playing in a fast-graying ballpark; the advent of the modern amateur draft, devised to keep teams like the Yankees from signing any and all hot prospects at will, bit hard into CBS' ability to rebuild through strength and reputation. 
The results were telling; the Yankees suffered their first losing season in four decades during CBS' first full year of operation in 1965, and a year later they finished last in the ten-team AL. They were outdrawn by the laughable, infant Mets—as they would be every year during CBS' rule—and Yankee broadcaster Red Barber rubbed it in during the local telecast of a makeup game late in 1966 when he insisted that cameras pan over a sea of empty Yankee Stadium seats (only 413 were filled), which promptly led CBS to sack him. The Yankees righted themselves on the field and became respectable (though hardly dominant) late in the CBS era, but the fans were slow to return; in essence, the network may have mastered the Nielsens but had no clue how to run a major league franchise. CBS' tenure was so bad, when it finally sold to George Steinbrenner in 1973, it did so for $10 million—$3 million less than what it had bought it for a decade earlier. Rarely, if ever, had a major league team been sold at a loss. A far more flamboyant and cash-savvy Steinbrenner undid 10 years of CBS mediocrity by quickly restoring the Yankees' glory.
George Argryos
Seattle Mariners, 1981-89
In the eyes of Seattleites, the real estate developer already had one strike on him when he bought the Mariners because he was a Californian—a four-letter word to Northwesterners who viewed transplants from the Golden State with scorn during the 1980s. Argryos only heightened the prejudice with eight years of ruinous rule over the Mariners that stunted the franchise's growth early in its existence; what's worse, he called the shots as an absentee owner from his Southern California base. When he did muster the energy to show up in the Emerald City, he only intensified relations with the locals—once declaring that the Mariners were his team and would do what he wanted with it. 
Argryos initially promised he would spend big bucks on the Mariners, but in truth he did anything but. He never sought major free agents, nor did he attempt to retain the few Mariners stars whose contracts were wrapping up. Nine seasons under his lead brought nine losing records, and the Seattle sports public—known for its pure enthusiasm so long as you gave it a good product—never embraced the Mariners under Argryos as it became an annual struggle to surpass a million in attendance. Of course, Argryos blamed the Kingdome and constantly armwrestled with local politicos to sweeten the lease and provide a clause to escape town if certain attendance goals weren't met. Argryos finally gave up in 1989, selling the team for $77 million—six times what he had paid for it.
Emil Fuchs
Boston Braves, 1923-35
Fuchs, unlike everyone else on this list, was actually popular during his tenure—but anyone would have looked rosy by comparison at a time when Boston's other major league owner, Harry Frazee, was destroying the Red Sox with his one-sided trades to the Yankees. (More on Frazee later, as you might have guessed.) 
It's often who you know to get where you want to go, and Fuchs had the luck to be a close friend of powerful New York Giant manager John McGraw, and that link helped him purchase the Braves. That Fuchs had been a lawyer who once repped Black Sox Scandal financier Arnold Rothstein might have sounded alarm bells to commissioner Kenesaw Mountain Landis, but Fuchs would prove that he was by no means scrupulous—just awful. The Braves lost far more than they won under his command; not even brief stays by future Hall of Famers Rogers Hornsby and George Sisler could turn things around. At one point, Fuchs believed he could manage a team as well as the next guy—or perhaps he was too poor to hire one—and installed himself as the field pilot in 1929, losing 98 games and frustrating players who rolled their eyes at his lack of common baseball strategy. 
By 1935, $300,000 in debt, Fuchs got desperate. He first wanted to turn Braves Field into a dog racing venue and move his team to Fenway Park. When that grand scheme was soundly rejected, Fuchs created major buzz by bringing on Babe Ruth, promising (falsely, as it quickly turned out) future front office involvement. But an overweight and over-the-hill (40 years of age) Ruth was a disaster on the field; the rest of the Braves followed suit, and Fuchs himself threw in the towel by selling halfway through a year in which the team finished with a 38-115 record that's the worst in modern NL history. The new owners found what they had acquired so radioactive, they renamed the team the Bees as if to start fresh. (They went back to Braves in 1941.)
Bob Short
Washington Senators-Texas Rangers, 1969-1974
The Rangers have had their share of terrible owners, from original boss Pete Quesada (ornery and ultra-cheap), Brad Corbett (one lousy free agent signing after another) and Tom Hicks (bankrupt). But they all had nothing on Short, who was long on failure both in the political arena (losing several runs for the U.S. Senate) and inside the ballpark as he struggled to jumpstart the Senators/Rangers through a series of destructive, shortsighted moves. 
A Minnesota native, Short had previously profited in the sports world—buying the Minneapolis Lakers and eventually moving them to Los Angeles. The ego generated by such success gave him great motivation, and all seemed well at first when he brought in Ted Williams to manage the Senators and the team responded with its first winning record in nine seasons of existence. But Williams wore out his welcome with the players—and Short wore his out even faster with D.C. fans, complaining that DC (later RFK) Stadium was not safe and publicly buzzed about moving the team to Texas. He got his wish at the end of 1971, packing up the vans for the virgin Dallas-Ft. Worth market—but not before a turbulent sendoff by Senator fans who, in the team's last game in Washington, unfurled massive "Short Stinks" banners, loudly barked in synch for his head and, with the home team a mere out shy of a 7-5 win over the Yankees, invaded the field, forcing a forfeit. 
In suburban Arlington, Short settled his Rangers into an overgrown minor league ballpark with no shade for the sizzling summer heat and continued his nasty habit of corrupting his team before miniscule crowds. He had badly failed back in Washington by trying to revive the careers of over-the-hill stars Denny McLain and Curt Flood, and in Texas he attempted to rush 18-year-old phenom David Clyde, fresh out of high school in Houston, to the major league scene early in 1973; it was successful in the short term—his first start resulted in the Rangers' first-ever sellout—but a disaster for the long term, as Clyde quickly developed arm troubles and never came close to obtaining stardom. Soon after, Short sold.
Tom Werner
San Diego Padres, 1990-94
You know your prospects for winning the local personality contest aren't good when you're sued by angry season ticket holders for putting out a fraudulent product. Welcome to Werner's world circa the Summer of 1993, when he held a fire sale of his best talent that he'd built up but failed to make a winner from. In short order, Werner traded away Fred McGriff, Gary Sheffield, starting pitcher Greg Harris and half of the team's bullpen. The side effects of these stars-for-unknowns deals were brutal, as the Padres collapsed to a 61-101 record after two winning seasons. The ticket holders, who'd been promised they would have a contender to follow, sued; Werner tried to placate matters by offering refunds. 
The class action suit was the low point of a rocky tenure for Werner, whose time in San Diego was thankfully brief and riddled with internal tumult between himself and his minority partners. Like CBS with the Yankees, Werner knew how to put on a hit show; he had made his early fortune overseeing one TV smash after another, including Mork and Mindy, Bosom Buddies, The Cosby Show and Roseanne among others. But also like CBS, Werner had a more difficult time understanding the kind of audiences that paid to see baseball, a fact made painfully clear when he brought in controversial Roseanne star Roseanne Barr to sing the Star Spangled Banner before a Padres game; Barr made a disgrace of the anthem and, in response to the fans' boos, grabbed her crotch and spit. 
Werner sold most of his interest in the Padres to John Moores after 1994, and he obviously learned from his experience; he went from a figurative Number Two in San Diego to a real one in Boston, becoming John Henry's right-hand man in the purchase of the Red Sox in 2002 and overseeing that franchise's first two World Series titles since the 1910s.

Gerry Nugent
Philadelphia Phillies, 1933-42
A shoe salesman and business manager for long-time Phillies owner William Baker, Nugent lucked (or un-lucked) into ownership of the team when Baker died in 1930 and bequeathed half of his shares to Nugent's wife, who happened to be the team's secretary; the other half came the Nugents' way when Baker's widow died three years later. Baker rarely had success running the Phillies; Nugent was worse. In 10 years under Nugent's rule, the team finished last in six seasons and next-to-list in the other four, averaging 100 losses per year and 2,750 fans per home game. 
It's not that Nugent didn't have the talent to win; he just didn't have the money to keep it. And so to the chagrin of the few Philadelphians who cared, Nugent dealt away; Dolph Camilli, Bucky Walters, Kirby Higbe and Hall of Famer Chuck Klein (twice) all became ex-Phillies under his watch, traded mostly for money and/or rejects. Perhaps the only sensible move Nugent made in his decade-long reign was to escape the Phillies' aging, sometimes hazardous home park of Baker Bowl to become co-tenants with the Athletics at Shibe Park in 1938. 
Bankrupt and dispirited after successive campaigns of 43-111 and 42-109, Nugent began 1943 with his fellow magnates begging him to sell. Legend has it that he found a buyer in Bill Veeck, the maverick promoter who was ready to do something revolutionary with the Phillies: Break the color barrier and load the team up with Negro League stars. Veeck later claimed that after he discussed his plan with Commissioner Landis, the NL quickly and stealthily arranged for a different buyer who purchased the team for half of what Veeck was offering. 
Which brings us to William Cox.
William Cox
Philadelphia Phillies, 1943
Nugent's successor in Philadelphia might be at the top of this list, but Cox was denied the opportunity for long-term ineptitude when Commissioner Landis mercifully kicked him out of baseball after just one year of running the Phillies. 
Cox had more financial flexibility and drive than Nugent to lift the Phillies from the basement; the problem was, he was too driven. The 33-year-old former Yale athlete often put on a uniform himself and practiced with the guys, forced a conditioning coach on players who felt nailing down baseball fundamentals was more important than jumping jacks, and made midnight advice calls to first-year Phillies manager Bucky Harris, who thought he had seen it all after 20 years of major league piloting. Cox's constant meddling was tolerated to start, but by midseason Harris and his players had recurring daydreams of smacking the lumber magnate with a 2×4. The drama between Cox and Harris, in particular, grew nasty to the point that Harris was fired at the end of July; when Cox rubbed it in and claimed to reporters that Harris had given up on the team and called the players "jerks" behind their backs, enraged players—clearly seeing through Cox's lies—threatened a boycott before grudgingly moving on. 
Harris had a silver bullet in his pocket that would quickly spell the end of Cox's rule; he knew that Cox had been betting on his own games, and with tactical vengeance approached Landis—who had taken the commissionership two decades earlier on an anti-gambling platform. Summoned to Landis' office, Cox admitted he had bet on the Phillies, but always to win—making him both foolish and dumb, given the Phillies' 64-90 record. When Landis asked for a follow-up meeting, Cox ducked away and, within days, sold the team. The autocratic Landis saw this as guilt by absence and banned him from organized baseball for life.
Jeffrey Loria
Montreal Expos, 1999-2002; Florida/Miami Marlins, 2002-2017
The Expos were already on life support when Loria arrived; rather than save the patient, he seemed more interested in pulling the plug. In three short years overseeing the Expos, Loria refused to go along with a ballpark deal to replace the monstrous, crumbling Olympic Stadium because he wanted the public to pay for the bulk of the tab; he also alienated fans by offering no TV or English-speaking radio coverage because no one met his high broadcast fee demands. All the while, Loria more than hinted at moving the team out of town, but MLB had its own idea: Eliminate his failing franchise completely. At first against contraction, Loria came around when a backroom deal allowed him to fill an ownership void in Miami left by John Henry, who took over the Red Sox. Back in Montreal, Loria's ex-minority partners sued him for intentionally wrecking the Expos, but the courts disagreed; when the contraction movement failed, MLB took over the Expos and moved them to Washington in 2005. 
Fans in Miami quickly began to feel Montreal's pain once Loria settled in with the Marlins. He lucked into a World Series title in just his second full year in Miami—but rather than build on that success, he gradually deconstructed the franchise. By 2006 he had stripped the franchise to the bone, fielding a team on a penny-pinching $14 million payroll—beginning a cyclical trend in which he would develop star players on the cheap and, when they were due for a big payday, traded them for inexpensive young talent. Long-term, mega-million-dollar contracts were anathema in Loria's world. 
Loria justified such nonsense by pleading poverty, but various accounting sources counted the Marlins among baseball's most profitable teams; his money-hoarding became so obvious, it took a rare consortium of MLB and the players' union—historic adversaries to one another—to sit him down on the other side of the table and demand he stop banking all the cash (much of it earned through revenue sharing welfare) and start spending it on players. Astonishingly, local politicians negotiating a new Marlins ballpark never read up on Loria's flush bank account; they got suckered in by his woe-is-me speeches and okayed Marlins Park with Loria chipping in $155 million—and the public got stuck with the rest, which through 40-year bonds was likely to total a whopping $2.4 billion. 
For his first year at Marlins Park, Loria went against character by bringing in many name star players at grand prices—but reverted back to old habits by season's end after the team finished with a disappointing 69-93 record, disassembling the Marlins' roster once more to an inexperienced, low-budget core. No longer able to blame a lack of a new ballpark for his moves, Loria saw his relations with South Floridians hit an all-time low. 
In 2017, Loria finally saw his chance to be a profiteer and sold the Marlins to a group that included former Yankees legend Derek Jeter for $1.2 billion—or a billion more than what he had purchased the club for 15 years earlier.

Andrew Freedman
New York Giants, 1895-1902
At the peak of the National League's ruthless, monopolistic rule before being saved by itself from the newborn American League, there were plenty of scoundrels to be found in the NL's ownership ranks—and yet still, Andrew Freedman stood head and shoulders above them all as the most unscrupulous and unpopular of them all. 
If there was a single, unbiased person who got along with Freedman, there is no record of it; he never even had a wife to blissfully defend him. After purchasing the Giants through his connections with New York City's politically powerful Tammany Hall—for which he was a member—Freedman quickly set the tone for seven years of pure torture for anyone who had the displeasure of crossing his path, whether intentional or otherwise. He constantly blacklisted local reporters from the Polo Grounds who dared to criticize his actions, developed tumultuous relations with his players and, over eight years of rule, made 14 managerial changes—nearly double the rate of George Steinbrenner—as the Giants frequently finished in the bottom half of the standings under his rule. In an attempt to eliminate the local competition, Freedman once used his local political influence to steer subway lines away from Brooklyn's ballpark, and when the AL planned a move to New York, he lobbied to get roads built through the middle of potential ballpark sites. 
Fellow owners found Freedman to be more of a headache than an inspiration; he nearly brought an early end to the hallowed reserve clause when star pitcher Amos Rusie, furious over being denied a raise, challenged him in court; the other Lords scrambled to pony up the cash and avoid a trial. Yet they tolerated him and, somehow, partially embraced his notion to turn the NL into an eight-team syndicate where all players would be put into a pool every year and selected—even as Freedman's Giants stood to gain 30% of the profits while the other teams would net no more than 12%. The idea failed, but not before the league was nearly splinted into two. 
In the end, Freedman saw his political power erode as Tammany Hall weakened—and was muscled out of the Giants by equally devious (but far less confrontational) Cincinnati owner John Brush. The last managerial move officially made by Freedman (but actually engineered by Brush) was the smartest yet: John McGraw was stolen from the AL to set the Giants back on course to high respectability.
Harry Frazee
Boston Red Sox, 1917-23
You don't have to be a historian to know the legend of Frazee, who left scars on the psyches of Red Sox fans for generations to come by perpetrating an endless exodus of star players—including the megastar of stars, Babe Ruth—to rival New York, abetting the Yankees' rise to superpower status while ripping apart his own franchise. 
The Red Sox were hot when Frazee bought the ballclub late in 1916; they had just won their second straight World Series title and third over the last five years. But for Frazee, baseball was a hobby; Broadway was his passion. He hoped the Red Sox would be profitable enough to help bankroll his shows back in New York—but World War I stifled revenue, even as the Red Sox won it all again under his watch in 1918. The cash cow dry, and already in debt to lenders as he put little cash down on the franchise, Frazee's financial woes were further compounded by a string of Broadway failures. 
Thus began what was called the Rape of the Red Sox, a self-inflicted series of molestations committed by Frazee himself. Over a five-year period starting in 1918; the cash-starved owner traded away 17 of his top Boston players—including Ruth, Duffy Lewis, Carl Mays, Waite Hoyt, Bullet Joe Bush, Sad Sam Jones, Everett Scott, and Herb Pennock—to the Yankees. What he got in return was inferior talent and cash—lots of it, totaling over $350,000; the sensational deal that sent Ruth to Gotham alone netted Frazee $100,000 (twice the previous record payment for a player), plus a $300,000 loan from the Yankees with Fenway Park as collateral. That wasn't all; a condition of the loan stipulated that the Yankees would be consulted before any trade Frazee made, whether it was to New York or another team. Translation: The Yankees owned Fenway and had Frazee on puppet strings. 
Even with the infusion of Yankee cash, Frazee and the Red Sox missed the economic gravy train that the rest of baseball would enjoy for much of the 1920s as his teams suffered miserably in last place under the weight of the deadwood received from the Yankees. Frazee sold the Red Sox in 1923 for $1.5 million—twice what he had paid—but the ripple effects of his disastrous reign lasted a full decade after his departure as the Dead Sox, as they were sometimes referred to, remained a cellar dweller; it took an aggressive spending spree by Tom Yawkey, who rescued the team in 1933, to revive the team back to life. But even then, the Ruth trade and the so-called "curse" allegedly cast upon the franchise reverberated within Red Sox Nation for nearly a century before Boston finally won its first world title since the pre-Frazee days, in 2004.