There's Something Fishy With the Marlins
No one profits from a major league baseball team more than the Marlins' Jeffrey Loria. So why does he keep trading his best players away?
By Eric Gouldsberry, This Great Game—Posted December 9, 2007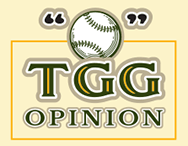 As baseball's 2007 regular season wound down, the Florida Marlins played a mid-week make-up game against the Washington Nationals on a toasty, sunny September day in Miami. The crowd was announced at 10,000, but the actual number in the stands was something closer to 400.
Don't be surprised to see the Marlins attract more of those kinds of gatherings—paid, as well as in the house—over the next few years.
Why? Because baseball fans in Miami, more than ever, are realizing that there's something very fishy going on in the Marlins' front office. They get what's going on.
And Jeffrey Loria, the Marlins' owner, doesn't seem to care whether they do or not.
The Marlins were in the middle of the blockbuster deal to go down during the 2007 winter meetings in Nashville; they sent their two big-name stars, third baseman Miguel Cabrera and starting pitcher Dontrelle Willis, to Detroit for six young, highly touted—but as yet unproven—players.
Most teams who trade stars for prospects are usually pleading poverty or trying to avoid serious red ink on the bottom line. When former Marlin owner Wayne Huizenga won the World Series in 1997—but lost $30 million in the process—he completely gutted the team within 12 months, turning a roster loaded with all-star talent into one that was badly inexperienced and on its way to 108 losses.
But current owner Jeffrey Loria has no such money woes to report. To the contrary, Loria is quite in the black with the Marlins. How much? According to Forbes, the Marlins were easily baseball's most profitable franchise in 2007.
That seems hard to believe, given that the Marlins had baseball's worst attendance in 2007. But the team is due $60 million in revenue for 2008, partly thanks to national and local TV/radio contracts but also because, as the team with the majors' lowest player payroll, it gets a hefty windfall through revenue sharing. (For that, Loria keeps the Steinbrenners on his Christmas card list.) All of this before the team collects on ticket sales, concessions and parking.
Cabrera and Willis, both arbitration-eligible, are likely due to earn a combined $20 million in 2008. Loria was not willing to pay up, so he found a happy taker in the Tigers, who gave them cheap (if not talented) players and brought the Marlins' payroll back down to something akin to an extra value meal.
This is not Loria's first brush with fiscal insatiability. After the 2005 season—a year in which the Marlins finished a respectable 83-79—Loria traded Carlos Delgado, Paul LoDuca, Mike Lowell, Josh Beckett and Juan Pierre—all for prospects. It was a slightly smaller version of Huizenga's fire sale of 1998, but the trades' moral—or lack of it—remained the same: A payroll microscopically shrunk down to $15 million in 2006, far less than any other major league team, and less than a handful of individual players.
Now baseball fans in South Florida are prepared for another influx of green Marlins—and Loria is prepared for a new influx of green in his bank account. Unless the Marlins reel in even a middle-of-the-road free agent (anyway care to wager on that?), their highest-priced player for 2008 will likely be closer Kevin Gregg, who'll make $2.5 million—if, that is, he wins his arbitration case with the Marlins.
Yes, the Marlins still have some serious talent in their ranks. Hanley Ramirez, acquired in the deal that gave the Boston Red Sox Beckett and Lowell, made an argument as the National League's best all-around hitter in 2007. Dan Uggla and Josh Willingham can sock the ball, even if their batting averages have suffered.
These players will likely only get better—and in the case of the 24-year old Ramirez, that's a scary thought—but when they become arbitration-eligible and stand to make eight-figure salaries, it's safe to say Loria will balk again and trade them for more young talent, reigniting the vicious cycle that has made the Marlins a joke, albeit a very profitable one.
Even had Loria kept Cabrera and Willis, he would have operated safely in the black for 2008, which lead many to ask: What's his agenda?
Most theories revolve around a new Miami ballpark that the Marlins have been begging years for. Loria may by trying to keep an inferior product on the field as an excuse to argue that a new facility is the only way to bring in higher-priced talent. But his profit-taking ways have become so publicized, nobody in Florida government is likely to be that naïve to Loria's barking, and he'll likely be shunned on public money for a new ballpark. After all, the State of Florida, unlike Loria, is hardly in the black now that the real estate bubble burst has hit that region the hardest.
Maybe, just maybe, Loria could be building his fortune to finance the ballpark all by his lonesome, something attempted in modern times only by Peter Magowan in San Francisco. But shall we poll Marlin fans and see if they really think that's going to happen?
Perhaps Loria is simply what many people think he is: A greedy little owner whose first three priorities are profit, profit and more profit. It serves to remind that before becoming Lord of the Marlins, Loria owned the Montreal Expos, the 1990s version of the Marlins—with its chronic losing, its chronic building of terrific talent only to see it traded away before full flower, and its constant weak attendance as a result. Loria wasn't raking in the money quite the way he does now in Miami—practice does make perfect—but he never was any more serious about winning ballgames in Montreal than he is now with the Marlins.
Some ask, shouldn't baseball do something about Loria, the anti-Steinbrenner? After all, when Charles Finley attempted to unload all of his World Series talent in Oakland during the 1970s for cash as a kneejerk reaction to the advent of free agency, then-commissioner Bowie Kuhn overruled him. But the counter-claim for Loria is that he's simply trading for the future, not quick cash. The counter-counter-claim, of course, is that when that future evolves into something close to now, he trades it for another future.
The best option against Loria is for baseball to establish a salary floor—the opposite of a salary cap—where teams are not allowed to spend less than a certain amount. But of course, if you initiate a salary floor, common sense dictates that you also must have a salary cap at the top—and then you run into the same sort of headaches that drive NFL and NBA general managers and fans nuts.
The losers in all of this, as always, are Marlin fans—what few of them will still show up to Dolphin Stadium, that is. They get teased with great talent, only to have it stripped away from them down the line. They'll have to come to terms with the fact that they're rooting on a minor league team taking on major league opponents, rooting on players who, if they become too good or too pricey, get called up—er, traded—to another team, one that's far more serious about winning championships.
So when the Marlins take the field in Miami for 2008, check out the sea of empty orange seats that will dominate, and imagine the souls who otherwise would occupy them but don't because they've learned not to live with Jeffrey Loria. They get it. Those who haven't gotten it will, soon enough.
Nearly 30 years ago, the Oakland A's drew a total of 306,000 fans for a whole season because they knew there was no hope for the franchise so long as Charles Finley ran it. Marlin fans are starting to think the same about Jeffrey Loria. But whereas Finley eventually had to sell because the money wasn't coming in, Loria is sitting pretty as he benefits from the windfall profits while paying pennies to his players.
It's all in the best interests of Jeffrey Loria.
Is it in the best interests of baseball? 

Does Florida Deserve Major League Baseball? The Tampa Bay Rays and Miami Marlins are two of baseball's biggest headaches—for different reasons. Here's how to clear the clouds in the Sunshine State.