Can the Teasers of 2008 Prove They Belong in 2009?
A look at the best of 2008's call-ups who impressed at the end of the season, and their chances for providing an encore over 162 games in 2009.
By Eric Gouldsberry, This Great Game—Posted March 26, 2009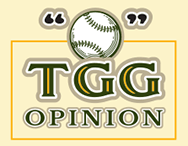 Listen up, all you fantasy seamheads. The group below represents those players who impressed in their early taste of the majors late last year. Will they carry their momentum into the 2009 season? We'll come back at midseason to check on this group.
Daniel Murphy, New York Mets. He's technically not a rookie this year (his 131 at-bats in 2008 was one more than needed to qualify) and didn't look like one anyway after hitting .313 for the Mets. The joke at spring training is that Murphy's been kidnapped by the batting cage, that's how much time he spends there. The Mets are impressed enough that he'll likely start the season in left field.
Cameron Maybin, Florida. One of the key components netted by the Marlins when they gave up Miguel Cabrera and Dontrelle Willis to Detroit, Maybin's 2008 audition—16 hits in 32 at-bats with four steals—fared much better than his late 2007 call-up with the Tigers, when he batted .143 with 21 strikeouts in 49 at-bats. The Marlins hope he's ready to take center field—and center stage.
Mike Hinckley, Washington. Despite a minor league ERA that has hovered around 5.00 for the past four seasons, the 26-year-old southpaw got a shot at the big league level late last year—why not, the Nationals will try anybody—and suddenly threw 13.2 scoreless innings in 14 appearances. Hinckley's been anything but flawless in spring training, so whether he makes the Nationals' final cut is still up in the air.
Micah Hoffpauir, Chicago Cubs. It's pronounced "Hoff-power," and given that he hit 25 homers in 290 Triple-A at-bats last year before hitting .342 with a couple more jacks at Chicago, maybe that's the way it should be spelled as well. The 29-year old first baseman has already been guaranteed a spot on the Cubs' roster for 2009, but his playing time will be limited given that Derrek Lee currently owns that station.
Jason Motte, St. Louis. A catcher-turned-pitcher, the 26-year old struck out 110 batters in just 66-plus innings last year at triple-A Memphis—then struck out 16 more in 11 innings of startlingly good work at St. Louis to finish the year. With a fastball close to 100 MPH, Motte is considered the favorite to become the Cardinals' closer this season.
Chris Dickerson, Cincinnati. Needless to say, it's typical to see one's productivity take a hit when he reaches the majors for the first time. In Dickerson's case, it was the opposite; his .304 average in 31 games at the end of 2008 was higher than anything he hit in six minor league years, and his six homers with the Reds was unusually high for a guy who's never hit more than 14 in a full season at the lower levels. Dickerson will likely platoon with Jerry Hairston Jr. at the left field spot.
Pablo Sandoval, San Francisco. Of all the players on this list, the 22-year-old Sandoval is the closest to being the real deal. In 2008 alone, he went from Class A ball to the majors—skipping Triple-A along the way—and hit well over .300 with bruising power at each level. He's killing the ball this spring, and he's likely to get a starting spot on the Giants, who could really use a hitter of his ilk.
Josh Geer, San Diego. Like Dickerson above, Geer looked better in his short September stint with the Padres than he ever has in the minors. He's been iffy so far this spring but he has a fair chance of locking up a spot in the San Diego rotation.
David Price, Tampa Bay. The tall (6'6") 23-year old from Tennessee is the most familiar name on the list, thanks to his exposure to the masses during last year's postseason run in Tampa. Price's first year in the pros last season validated his phenom tag, registering a 12-1 record and 2.31 ERA before an impressive cameo with the Rays, which included a win and a save in the ALCS against Boston. Price is all but certain to be in the Tampa Bay rotation this year.
Phil Coke, New York Yankees. Is Coke the real thing? After producing a 0.61 ERA in 12 late outings for the Yankees last season, it can't be ruled out. Coke's shining September followed a brief and unimpressive appearance at the triple-A level, but he's continued to throw well in the spring. Who knows—maybe the Yankees have found the heir apparent to Mariano Rivera.
Travis Snider, Toronto. Here's another guy who ascended quickly from Class A to the majors through one season—and the Blue Jays, desperate for good hitting, are praying that the 21-year old is real and ready. Snider hit .301 with a pair of homers in his short time in Toronto last year, and he's already penciled in as the team's main DH.
Jose Mijares, Minnesota. The Twins may be envisioning Mijares, who pitched 10.1 scoreless innings while allowing just three hits and no walks at the end of 2008, as Joe Nathan's successor at the closer spot. But he's been wild so far in spring training, so such enthusiasm may be tempered—for now.
Dusty Ryan, Detroit. The 24-year old from Merced, California is not likely to see much duty on the Tigers this season in spite of a nifty little 2008 performance, hitting .318 with two homers and seven RBIs in 44 at-bats; he also threw out six of 13 attempted base stealers. If he continues to play at that level in the minors, it won't be long before he convinces the higher-ups that he belongs in the majors for good.
Taylor Teagarden, Texas. Now go figure this: The local kid from Dallas hits .169 in Double-A, .225 in Triple-A—and .319 for the big-time Rangers, with six homers and 17 RBIs in just 47 at-bats. Maybe the bigger the challenge, the better the effort for a guy whose last name sounds like it belongs in an Ivory-Merchant film. Teagarden is slated to platoon at the catcher spot with an even more dizzying name, one Jarrod Saltalamacchia.