Are These Baseball Records Made to be Broken?
As Barry Bonds breaks a major milestone, how many of baseball's other famous records are safe from future encroachment?
By Eric Gouldsberry, This Great Game—Originally posted August 1, 2007; updated July 18, 2020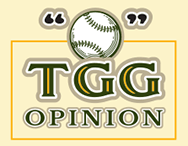 When Hank Aaron set the major league record for career home runs back in 1974—adding 40 afterward to finish with 755—many mused over whether his mark could ever be topped. The quick math read that any future home run king would need to average roughly 40 homers a year over 20 seasons. And in the 1970s, a time when 40 homers a year were considered an impressive feat, the odds of anyone eventually socking out 756 seemed stratospheric.
But that was before Cecil Fielder blasted 51 homers in 1990, igniting an era loaded with smaller ballparks, over-expanded expansion, Coors Field, steroids…and Barry Bonds.
As offense and (especially) home runs wildly increased in the 1990s, the common wisdom leaned to the theory that the days of the mighty home run records—Aaron's 755 and Roger Maris' 61—were numbered. And they were. Mark McGwire and Sammy Sosa both surpassed Maris in 1998. They did it again in 1999. Two years later, Bonds surpassed them all with 73, which remains the gold standard, albeit a tarnished one.
And then, Bonds collected on the career mark in 2007 by hitting #756.
Bonds was done after hitting 762, but the mortality of this record and others show the ebb and flow which baseball sways through from era to era, with milestones deemed impossible to reach through one generation's eyes and quite approachable through those of the next. When Ted Williams hit .406 in 1941, no one would have foretold that eight decades would pass without another reaching .400, given that it was surpassed eight times in the 20 years before Williams. Or that Denny McLain's 31 wins would be almost unimaginable to match today, given that today's throwers are lucky to be healthy enough to start 31 times in a season.
What follows is a list of some of baseball's more distinguished modern-era (since 1900) records, and the chances that they'll ever be broken—at least as seen within the context of the way the game is played today.
Consecutive games played: Cal Ripken Jr., 2,632. For someone to beat out Ripken, they'll have to play every game for 16 years and change. And these days, it seems, it's hard enough for any ballplayer to just get through one season without experiencing a day or more off due to injury or fatigue. But then again, we all thought Lou Gehrig's old mark of 2,130 games was ironclad safe. Unlikely.
Most hits, career: Pete Rose, 4,256. Someone will have to log a lot of time and average close to, if certainly not above, 200 hits a year for his entire career to surpass Rose. It's not out of the question, given the ease of players like Ichiro Suzuki and Michael Young to knock out hit after hit. Possible.
Most consecutive games with a hit: Joe DiMaggio, 56 (1941). You have to wonder if even DiMaggio would have made it as far as he did in today's environment, filled with a relentless 24/7 barrage of media coverage. Whoever challenges this mark will not only need to possess great talent and luck, but tough skin to absorb a dizzying nonstop array of media scrutiny. Very unlikely.
Highest batting average, season: Nap Lajoie, .426 (1901). Just cresting above .400 will be a bear for whoever challenges. To add another 25 or so points to it will take a lot of mental strength, now to mention serendipity. Very unlikely.
Highest batting average, career: Ty Cobb, .367. Three active players currently have a career average of just over .330, and one of them is Todd Helton. Which raises an interesting point: Imagine a guy with the talent of Cobb or Ted Williams or Rogers Hornsby, and put him in a Colorado Rockies uniform. Possible.
Most doubles, season: Earl Webb, 67 (1931). Every year, around mid-season, someone is on pace to hit 60-to-70 doubles, before inevitably dropping off. The law of averages dictates that, sometime soon, somebody will keep the pace. Likely.
Most triples, season: Owen "Chief" Wilson, 36 (1912). Wilson's home ballpark, Pittsburgh's Forbes Field, measured roughly 370 feet down the lines and 462 to the deepest part of center field in 1912. In short, the whole outfield was triples alley. With no movement afoot to veer away from relatively petite ballfields, you can etch this record in stone. Very unlikely.
Most walks, season: Barry Bonds, 232 (2004). Few players besides Bonds have experienced the thrill of receiving an intentional walk with the bases loaded, or with nobody on and no one out. It underscores the absolute fear pitchers had while throwing to Bonds at the height of his career. It's going to take someone with genuine talent and an obsession for the art of drawing walks. Unlikely.
Most RBIs, season: Hack Wilson, 191 (1930). In recent times, Manny Ramirez has come closest to emulating the wild and wacky days of the 1920s and 1930s when he produced 165 RBIs in 1999. And still he would have needed 26 more, or roughly a month's more time, to match Wilson. Unless a superball is introduced, no one else will. Very unlikely.
Most grand slams, career: Alex Rodriguez, 25. In our original posti9ng of this story, Lou Gehrig held the record 23 before Rodriguez surpassed him in 2013. That's an awful lot of base cleaning, but given the current preponderance of home runs, it's a mark that's not terribly out of reach for the young boomers of today. Possible.
Most strikeouts (hitting), season: Mark Reynolds, 223 (2009). It's actually quite remarkable, given how collective strikeout totals have increased year after year, that Reynolds' record has remained in the record book for over a decade. Trust us on this one; this one's eventually going down. Beyond likely.
Most stolen bases, career: Rickey Henderson, 1,406. No one else has even 1,000 swipes, so you get the idea of the tough ascent needed to scale Mt. Rickey.  Add to it that this is a day and age where speed is not the priority it was 20 years ago, so this record will have to be put on ice for another generation. Unlikely.
Most stolen bases, season: Rickey Henderson, 130 (1982). Rickey's one-year mark has more mortality than his career record. All it takes is one player will good, fast legs, intense motive and the allowance of his manager to use it. Possible.
Most wins, career: Cy Young, 511. Untouchable. It would take the Wayne Gretzky of knuckleballers, one who gets 40 starts a year and constantly baffles opponents for well over 20 years before he baffles himself, to even be considered. Cy, you're safe. Very Unlikely.
Most wins, season: Jack Chesbro, 41 (modern era: 1904). Yeah, right. Very unlikely.
Most strikeouts (pitching), season: Nolan Ryan, 383 (1973). Randy Johnson came within nine of Ryan's mark in 2001, so it certainly is approachable. More pitchers and striking out more batters than ever before, but here's the trick: Hope to have the media evoke "Nolan Ryan" and finish the dream season before a doctor evokes "Tommy John." Possible.
Most strikeouts (pitching), career: Nolan Ryan, 5,714. Ryan has a better chance of seeing this mark stand so long as he lives—and probably beyond. Not out of the question, but think about it; it'll take someone 20 years and an average of nearly 300 strikeouts per season to pass Ryan. Unlikely.
Most consecutive games won: Carl Hubbell, 24 (1936-37). Era be damned, anyone with a good dose of luck and talent can get streaky and win a bunch of games in a row—as we've seen over the past few years from Roger Clemens and Jose Contreras. Possible.
Most consecutive shutout innings thrown: Orel Hershiser, 59 (1988-89). What goes for consecutive wins goes here. But again, before the doctor utters the words, "Tommy John." Likely.
Most career no-hitters thrown: Nolan Ryan, 7. Another record Ryan can feel comfortable about keeping for a long time. Unless someone comes along reincarnated from Sandy Koufax, Walter Johnson and Cy Young all in one, seven no-nos will be awfully hard to match. Unlikely.