The 10 Best Pitchers of the 1940s
World War II helped extend the careers of veteran pitchers while disrupting the prime of younger aces; they're both well-represented on this list.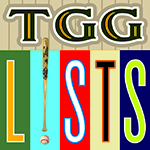 For the first 20 years of the modern era, pitchers ruled as the deadball reigned. Then life was put into it, and moundsmen suffered for the next two decades as hitters swung away. And just when it appeared that the battle for supremacy between pitchers and hitters had finally hit a perfect balancing point, along came a different, far more serious kind of conflict: World War II. From 1942-45, major league rosters were shaken up, remade and stripped to the bare bones of talent as veteran players either enlisted or were drafted into military service. Though the games played on, many who starred on the mound before Pearl Harbor would find a more patriotic calling in serving America on the war front; others whose best years seemed to be behind them—and could not serve due to various medical conditions—found a chance to extend their careers against increasingly inferior levels of opposition. 
Some of the 10 pitchers on the list that follows were able to have their cake and eat it, too: As America was forced to throw its military hat into the WWII ring, these particular hurlers had their best years still to come—and were allowed to remain on account of a 4-F classification, bulking up their credentials on the mound. Some may find the following order of aces unfair because some served and others didn't. But baseball history is baseball history. We bow to the results and leave it for others to argue.
Harry Brecheen
1940, 1943-49, St. Louis Cardinals. Best Year: 1948 (2.24 ERA, 20 wins, 7 losses, .741 win percentage, 21 complete games, 7 shutouts, 149 strikeouts)
A decade earlier, the Cardinals had the Big Cat in slugger Johnny Mize; in the 1940s, they had just the Cat, minus the "Big" in the 5'10", 160-pound Brecheen. Never a workhorse, the southpaw nevertheless put up solid numbers throughout the decade and was always good for a winning record. Overall, Brecheen was 96-53 in eight years of pitching during the decade, missing out on two seasons early while trying to escape the minors; he stuck around through World War II, classified as a 4-F due to spinal and ankle conditions. As such, he thrived from 1944-45 when baseball's talent level bottomed out from military-related absences, posting a combined 31-9 record. Brecheen only seemed to improve when the big boys came home from war; despite a 15-15 mark in 1946, he led the National League with five shutouts and went 3-0 with a 0.45 ERA in the Cardinals' seven-game World Series triumph over the Boston Red Sox, and followed that up in 1947 with a 20-7 record and NL-best 2.24 ERA.
Claude Passeau
1940-47, Chicago Cubs. Best Year: 1940 (2.50 ERA, 20 wins, 13 losses, 280.2 innings, 20 complete games)
Not the only player on this list who was able to escape the horrors of Philadelphia's hitter-friendly Baker Bowl in the 1930s, Passeau also took advantage of a 4-F handicap to rule through baseball's lean wartime years—and did his best to give the Cubs, even then, a long-sought world title in 1945. The right-hander from Mississippi was a reliable and steady hand through the first half of the decade, averaging 17 wins a year; he was helped by his own defense, as he once fielded 273 chances without a single error, a streak remains today as a major league record among pitchers. Passeau's career year came in 1945 when he posted a 17-9 record, 2.46 ERA and NL-high five shutouts; in Game Three of that year's World Series against Detroit, he pitched a one-hit shutout—his best performance ever. Decline set in starting in 1946—not because baseball's talent level shot back up with war over, but because of back surgery that he never fully recovered from.
Tex Hughson
1941-44, 1946-49, Boston Red Sox. Best Year: 1942 (2.59 ERA, 22 wins, 6 losses, 281 innings, 22 complete games, 113 strikeouts)
The tall right-hander from, naturally, Texas was an early workhorse for the Red Sox in his first two seasons with the club (1942-43), leading the American League each year in complete games with 22 and 20, respectively. A year later, he was on pace for an even better campaign (18-5 record, 2.26 ERA) when, in early August, he was told by the military to lay down his glove and report. Returning in 1946, he won 20 games for the second time and helped lead Boston to the World Series, where he pitched admirably but failed to win in any of his three appearances in a seven-game loss to the Cardinals. Elbow and arm circulation issues slowed him to a 12-11 record in 1947, but elbow surgery to follow really wrecked his career; by his final season of 1949, he was nothing more than an ineffective reliever for the Red Sox. Still, Hughson loved Fenway Park, and for good reason; he had a career 57-16 record and 2.84 ERA at the fabled ballpark.
Dizzy Trout
1940-49, Detroit Tigers. Best Year: 1944 (2.12 ERA, 27 wins, 14 losses, 352.1 innings, 33 complete games, 7 shutouts)
Poor vision kept the colorful right-hander out of military, but don't tell that to anyone who faced him during the decade. Maybe his eyesight went south when he crashed into an outfield wall in the minors, not because he was chasing down a ball but because he sought cover from a heavy downpour; the awning he thought he saw was actually an illustration on a billboard—and that's how he got his first name, according to legend. Trout was already developing into a top-tier pitcher as veteran players began reporting for war service, but his evolution accelerated as the opposition became weaker. He won 20 games in 1943, then went full Ed Walsh a year later, amassing 352.1 innings—the second highest total of any pitcher in the 1940s—winning 27 games and leading the AL with a 2.12 ERA. Yet he's remembered as the second banana, barely being edged out by teammate and fellow ace Hal Newhouser for the AL MVP. (More on Hal, below.) Trout followed up a more muted 1945 campaign with 13.2 innings, allowing just one earned run, in that year's World Series triumph over the Cubs, and that was followed by a sterling 2.34 ERA in postwar 1946. In what's becoming a familiar refrain on this list, Trout's career faded toward decade's end as age and injuries began to take their toll.
Spud Chandler
1940-47, New York Yankees. Best Year: 1943 (1.64 ERA, 20 wins, 4 losses, .833 win percentage, 20 complete games, five shutouts)
An intense but fragile pitcher, Chandler best days were ahead of him when he entered the 1940s—even though he was already in his mid-30s—as he laid everything on the line with each outing; perhaps that's why he seldom logged a full season. But when he did have his health, he was as efficient as any other in the game. Using a wide assortment of pitches, the right-hander saw his career peak from 1941-43, a period capped with a remarkable effort in which he furnished the AL's lowest ERA between the end of the Deadball Era (1919) and the Year of the Pitcher (1968). Additionally in 1943, he became the only Yankee pitcher to date to earn the AL MVP, and threw two complete games in the World Series against the Cardinals—winning the Game Five clincher with a 10-hit shutout. He enlisted in the Army early in 1944 and was discharged late in 1945—and returned to the majors for one final hurrah in 1946, etching down his second 20-win performance with a terrific 2.10 ERA against full-strength opposition as he turned 39. He would finish his career a year later with a lifetime 109-43 mark; his .717 win percentage is the highest among any pitcher with 100 or more wins.

Mort Cooper
1940-45, St. Louis Cardinals; 1945-47, Boston Braves; 1947, New York Giants; 1949, Chicago Cubs. Best Year: 1942 (1.78 ERA, 22 wins, 7 losses, .759 win percentage, 10 shutouts, 278.2 innings)
An irksome eccentric in the mode of earlier Cardinals ace Dizzy Dean and featuring a lumpy frame (think Rick Reuschel), the Missouri-born righty emerged as a wartime 4-F ace in St. Louis thanks to the introduction of a forkball to his repertoire. At that moment, in 1942, Cooper began the first of three seasons in which he would win at least 21 games while never losing more than eight; included in that run was a 1942 NL MVP and a seven-hit shutout in Game Five of the 1944 World Series against the St. Louis Browns, striking out a career-high 12 batters. With brother and batterymate Walker Cooper in tow, Mort presided over the mound as the alpha male on the field and let opponents know about it; in 1942, he changed his uniform number to match the season win total to-date he was gunning for. Cooper's time in St. Louis—and his career in general—came crashing to an end in 1945 when he demanded more than the $12,000 offered by the Cardinals, who couldn't give him more unless they got an okay from the Federal government, which was holding the line on wages during the war. That memo apparently never reached Cooper; he was traded to the Boston Braves, where he shortly thereafter hurt his elbow and never returned to ace form.
Dutch Leonard
1940-46, Washington Senators, 1947-48, Philadelphia Phillies, 1949, Chicago Cubs. Best Year: 1945 (2.12 ERA, 17 wins, 7 losses, 216 innings, 35 walks)
Neither related nor to be confused with the Dutch Leonard of the 1910s who owns the lowest all-time season ERA (0.96), this Dutch was the most proficient knuckleballer of his generation—and although his win-loss numbers didn't reflect those of a premier pitcher, it should be noted that only twice during the 1940s did he play for a team with a winning record. Leonard was a consistent and reliable starting rotation member—though catchers who found themselves scrambling after his occasional wayward knucklers might take issue with the "reliable" part. Able to stay onboard in the majors after being labeled 4-F, Leonard continuously posted ERAs in the low 3.00s if not better; he was revered to the point that, on the eve of the 1944 season finale, someone called his hotel room and told him they'd give him $10,000 if he folded against the second-place Tigers the next day. Leonard profanely declined and defeated Detroit to help hand first place to the St. Louis Browns. Leonard lost almost as much as he won during a 20-year career despite a lifetime 3.25 ERA.
Bucky Walters
1940-48, Cincinnati Reds, New York Yankees. Best Year: 1947 (.302 average, 137 runs, 51 home runs, 138 RBIs, 74 walks)
Another member of this list who entered the 1940s as a thirtysomething, Walters began the decade as the NL's top pitcher, and although some the luster was lost through the years to follow, he remained a vital and competitive component of the Reds' rotation. He followed up a bravura 1939 campaign with another outstanding effort in 1940, leading the NL for the second straight year in wins, ERA and innings pitched with over 300—but what made the campaign all the more complete was that after a subpar effort at the 1939 World Series, he dominated in the Reds' return to the Fall Classic with two complete game victories, including a five-hit shutout in Game Six against the Tigers. A former infielder, Walters also doubled and homered in the series to further lift Cincinnati to its first-ever world title. The years to follow represented a gradual but respectable decline, as Walters still managed to win at least 15 games while throwing well over 200 innings. A revival occurred in 1944 when he scored a career-high 23 wins (against eight losses) and posted a 2.40 ERA that was barely second in the league to teammate Ed Heusser. Walters was rolling along again in 1945 when an arm injury put a premature end to his season on July 31; at age 36, he never regained his workhorse ethic. Late in the decade, Walters tried his hand at managing with the Reds, with no success.  

Bob Feller
1940-41, 1945-49, Cleveland Indians. Best Year: 1946 (2.18 ERA, 26 wins, 15 losses, 36 complete games, 10 shutouts, 371.1 innings, 348 strikeouts)
Unlike many of the players on this list, the supersonic-throwing, no-doubt-about-it Hall of Famer did not enter the 1940s as a veteran who eventually leaned on World War II to extend his career. On the contrary; Feller was a baby-faced 21-year old whose baseball life would be paused, not prolonged, because of war. In 1940, Feller had already established himself as a premier ace with a blazing fastball that may have been second to none in baseball annals to that point—Walter Johnson included. He struck out a ton a batters, but also walked quite a few; retired hitting great Rogers Hornsby said of Feller, "He's got everything but control." But opponents struggled to get a hit off of Feller; he threw a no-hitter on Opening Day in 1941 (the year he won his lone ERA title) and tossed another at New York's Yankee Stadium in 1946, one of just two ever thrown by a visitor at the ballpark. Just as he looked set to enter the prime of his career, he broke away from the game—racing to enlist in the Navy just hours after the attack on Pearl Harbor thrust America into the war. For the next three and a half years, Feller split his time pitching for Naval teams and engaging in actual combat in the Pacific on the battleship Alabama, but he returned fresh and ready to retake the pitching throne at war's end, declaring that "I'm happy I got home in one piece." He was dominant in his first full year back, setting career highs in innings, complete games, shutouts and strikeouts. The overwork, exacerbated by numerous postseason barnstorming tours, led to a drop-off in velocity toward decade's end that resulted in less stellar (but still quite good) numbers. The wartime absence from the majors likely kept Feller from winning over 300 games and recording over 3,000 strikeouts, and is probably the only reason he's not #1 on this list, which belongs to…
Hal Newhouser
1940-49, Detroit Tigers. Best Year: 1946 (1.94 ERA, 26 wins, 9 losses, 29 complete games, 292.2 innings, 275 strikeouts)
Like Feller, the Detroit-born southpaw debuted young (18) in the majors, exhibited a terrific fastball, and struck out (and walked) more than his share of batters. Unlike Feller, he was a volatile, unpopular teammate—he wasn't called "Prince Hal" for his affable disposition—and more importantly, he stuck around through war after being rejected by the military due to a heart condition (mitral valve prolapse, for those keeping score at home). Newhouser's first four years of the 1940s were an exercise in pure frustration; he was a combined 34-52 and struggled to maintain the control of both his pitches and temper. Coming to the rescue was veteran catcher (and future manager) Paul Richards, signed by Detroit in 1944 to figure out Newhouser; he did it by teaching him a slider to go with his fastball and curve, while also teaching him not to angrily break things in the clubhouse. The lessons were learned; Newhouser's numbers changed overnight. He went from 8-17 to 29-9 in 1944 to win the AL MVP, and followed that up with a 25-9 mark in 1945 to secure another MVP—making him, still, the only pitcher to win back-to-back MVPs. Just to prove that he could do it against "real" major leaguers as war ended and the veterans returned, Newhouser in 1946 compiled a 26-9 record with his second straight sub-2.00 ERA (and second straight ERA crown)—but his bid for an unprecedented third straight MVP was dashed when he finished a close second in the vote to Ted Williams.  Newhouser couldn't sustain this reign forever, and for the decade's final three years put up less superhuman (but still highly respectable) numbers, winning another 21 in 1948 and posting ERAs around the 3.00 mark. His sensational run in the mid-1940s ultimately secured him a spot in Cooperstown; he'd be the only Tiger pitcher enshrined there until Jack Morris joined him in 2018.