Five Mid-Market Baseball Teams That Went for Broke in the 2010s—and Ended up Broke
Here's a group of recent World Series wannabes who pushed the budget to make a big push toward quick success—and failed miserably.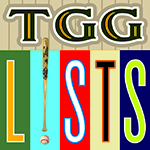 Throughout the 2010s, we have seen three types of mindsets emerge within baseball's front offices. One belongs to the Big Boys, those who can spend because they have the bank account to make it happen. You know, folks like the New York Yankees, Los Angeles Dodgers and Boston Red Sox. Then you have "smaller market" teams that clearly understand that they can't compete with the "haves" and intelligently try to build from within, embracing high draft picks while trading their priciest players for more hot prospects. You know, folks like the Kansas City Royals, Tampa Bay Rays and Oakland A's.
Then there are those in the middle who, out of nowhere, suddenly decide to go for it. They don't necessarily represent the rich or maybe even the poor; they're mostly the middle class among the majors, the franchises that sometimes find the luck to occasionally smell the October air of playoff baseball. But sometimes that luck is fleeting and it tries the patience of an owner and his general manager. So they decide to make a big offseason splash, bring in big-time players, get everyone's attention and become the darlings of preseason prognosticators.
This scheme doesn't always work out. In fact, it's never worked out—at least not so far this decade, when these following five teams tried to take a big Leap of Faith—and stumbled badly before crashing back to Earth.

Arizona Diamondbacks, 2016
At the time this was being written, the paint was still drying on the Snakes' ugly, uncompleted campaign that began with such high hopes. Here was a team that was coming off a decent 2015 season with four everyday .300 hitters—including all three outfielders—that managed to prop up an inferior pitching staff struggling with the brash hitting conditions of their home park, Chase Field. To fix that problem, the Diamondbacks made two massive, heady moves; they crashed the Zack Greinke free agent sweepstakes, outbidding the co-leaders in the clubhouse (division rivals Los Angeles and San Francisco) to secure the ace pitcher for six years and a stunning $206 million. They then traded for Atlanta's Shelby Miller, who was sure to receive far more support from the Diamondbacks than he got from the Braves in 2015, when he finished 6-17 with a solid 3.02 earned run average. Like Greinke, Miller also came at great cost—but more in terms of talent; in securing him, the D-Backs sent .300 outfielder Ender Inciarte and prospects Aaron Blair and Dansby Swanson (selected #1 in the entire 2015 amateur draft) to the Braves.
It all looked so swell during the exhibition season, with the Diamondbacks winning 24 of 32 preseason games. But as April began, hard, rotten reality set in. In the Snakes' penultimate exhibition game, rising star outfielder A.J. Pollock suffered a broken elbow and missed over half the season. Greinke looked lost and struggled to keep his ERA below 5.00. Miller was a fragile, wild mess. Even Paul Goldschmidt, usually the team's automatic MVP-level star, couldn't lift himself out of the low .200s until Memorial Day. Goldschmidt began to right himself by midseason—as did Greinke, at least before he missed over a month with an oblique injury—but by then it was too little, too late; the team occupied the NL West cellar by the All-Star break and the white flag was officially raised on the season when closer Brad Ziegler—who earlier in the year had set a franchise mark for consecutive saves—was shipped off to Boston, and Miller was sent to the minors to fix himself up.
Arizona finished the year at 69-93—the majors' sixth worst record—and no team furnished a poorer team ERA than the Diamondbacks' 5.09. Meanwhile, the Dodgers sans Greinke won another NL West title—and the Braves, sucking all that talent away from the D-Backs for Miller, got a stellar Gold Glove effort from Enciarte while Swanson, taking the fast track from the minors, excelled as a rookie with a .302 batting average.

San Diego Padres, 2015
At some point before the Diamondbacks laid their egg, someone in the Padres' organization surely must have cozied up to their Arizona counterparts and whispered, "Dude—you're not learning."
Before the 2015 season, the Padres were known as a team of unknowns, a roster of adequate but unremarkably blasé talent that utterly failed the marquee test. So the team went about changing that to get noticed and compete in the NL West. It certainly managed the former, raising eyebrows by remaking its entire outfield with star sluggers (Matt Kemp, Justin Upton, Wil Myers) and nabbing A-list closer Craig Kimbrel—all via trades that emptied out their farm system; additionally, the Padres signed workhorse pitcher James Shields via free agency. Out of total obscurity, the Padres suddenly blinged with potential and were predicted by many pundits to make the postseason; in our 2015 season preview, we threw just enough caution into the wind to predict that the Padres would win 85 games but not make the playoffs. "Things don't always work out," we warned.
They certainly didn't for the Padres. The team never clicked into high gear, never made it into the October conversation and, when the reality of mathematical elimination hit, sank into a late-season slump that resulted in an overall 74-88 record—a slightly worse record than what it was able to accomplish with 2014's no-name lineups and smaller payroll. If there was any silver lining, it could be said that all the new talent played well enough to keep the team from sinking like the Titanic, possibly to a depth of 100 losses. But the Padres acquired all those stars to win, not to save face. As such, Upton, Kimbrel, Kemp and Shields would all be gone within a year, the latter three traded for desperately needed prospects to replenish the farm.
Miami Marlins, 2012
The Fish got themselves a sparkling new Marlins Park and owner Jeffrey Loria, so notoriously cheap for years, decided to spend almost all the money he claimed he had little of—just ask the local politicians who reluctantly forced the public to pay for the majority of his ballpark. Loria's spending spree brought in All-Star shortstop Jose Reyes, veteran pitchers Mark Buehrle and Carlos Zambrano, closer Heath Bell (who had saved 42-plus games in each of his previous three years at San Diego) and colorful, proven manager Ozzie Guillen. Loria's team payroll, which just a few years earlier had been collectively lower than some of the game's highest-paid players, shot up to over $100 million. Many prognosticators bought into the Marlins, including us—picking the Marlins to make it to the postseason as wild card participants.
Things got off to a rocky start off the field when Guillen was suspended five games by the team for publicly praising Cuban dictator Fidel Castro—a no-no in a market saturated with Cuban exiles. On the field, the Marlins started well, posting a 31-23 record and a share of the NL East lead on June 3—but it all collapsed from there. Bell blew save after save. Zambrano fell apart and was banished to the bullpen in what would be his final major league season. Miami lost 31 of 45 games in a miserable midseason stretch and long-time Marlins stars Hanley Ramirez and Anibal Sanchez were sent off at the trading deadline, signaling a disappointing surrender on what was supposed to be a turnaround campaign at South Florida's glitzy new ballyard.
Loria thought, why lose 93 games with a $100 million payroll when I'd been doing that at a fraction of that figure before? So after the season, he dumped all the talent he collected and crashed the payroll back down to $36 million. The Marlins, after all, have been historically known to do that.


Toronto Blue Jays, 2013
The Marlins' burden became that of the Blue Jays' when Loria shipped most of the talent he had assembled a year earlier to Toronto. In addition to picking up Reyes, Buehrle and fragile ace Josh Johnson from Miami, the Jays also made significant "win-now" moves by signing former PED user Melky Cabrera and acquiring reigning NL Cy Young winner R.A. Dickey from the New York Mets, costing them future prospects in the hard-throwing Noah Syndergaard and catcher Travis d'Arnaud. 
Most experts saw Toronto's offseason gains as a springboard for the 2013 postseason—but in retrospect, Loria might as well have been passing the virus of disappointment on to the Blue Jays. The symptoms began to show from the word go; Reyes, the only player who thrived in Miami and clearly at the top of his game, went down with an ankle injury two weeks in and didn't return until the end of June. Dickey and Buehrle hit the ground stumbling. A juiceless Cabrera devolved into a common player. Johnson, not unexpectedly, went down to injury after a horrid start, came back briefly in the summer and afterward never pitched again in the majors. The Blue Jays were at 10-21 in early May, found a brief surge in June with an 11-game win streak, then descended back to sub-mediocrity before finishing last in the AL East with a 74-88 mark. 
Unlike the other teams on this list, the Blue Jays didn't panic or commit to a late-season fire sale; they instead stuck to their newly hired guns and hoped they would contribute down the road. Two years later, they were vindicated as they finally returned to the postseason thanks to the stable contributions of Dickey, Buehrle and, partly, from Reyes (he was traded midseason to Colorado for Troy Tulowitzki). But the sting of 2013 kept the franchise sore for quite awhile.
Seattle Mariners, 2010
No team in recent times flashed the bravado before sulking into disarray as did the 2010 Mariners, who felt the time was now and bulked up after an impressive 2009 campaign that saw a 24-win improvement over a horrendous 61-101 effort in 2008. Little did the M's realize that they were about to embark on a 24-win decline. 
To complement young ace Felix Hernandez, the Mariners brought in a veteran pitching presence in Cliff Lee, 87-48 over his previous six seasons. They also signed Chone Figgins, the potent tablesetter who notched 114 runs, 101 walks and 42 steals for Los Angeles of Anaheim in 2009, and took on something of a risk by trading for the talented yet emotionally volatile Milton Bradley, making the Mariners his eighth team in nine years. Finally, a sentimental touch was added when Seattle brought back Ken Griffey Jr., winding down his Hall-of-Fame career at age 40. 
While the experts were embracing Seattle's chances, we were more skeptical, stating in our 2010 season preview: "There's far too many question marks hounding the Mariners, making all those offseason gains a risky proposition." To say the least. 
The dream season envisioned by the Seattle front office quickly turned into a nightmare. Barely a month into the year, the temperamental Bradley left a game without permission and then sought a leave of absence to deal with an undisclosed issue. Figgins began a completely underwhelming tenure that angered M's fans—one local Seattle bar began selling beer at a reduced rate to match Figgins' meager batting average—and he ticked off manager Don Wakamatsu to the point that that the two nearly came to blows in the dugout during a game. Cliff Lee was the only new guy doing things right—so naturally, the Mariners traded him at midseason to the World Series-bound Rangers for four players including an accused sexual predator. All this became too much for Griffey, who retreated to the clubhouse to nap during games. His teammates were envious: The Mariners lost 101 games, and the franchise was set back some five years.