The 10 Best Pitchers of the 1900s
The Deadball Era was full of life for these 10 pitchers who racked up mammoth numbers and unbreakable records.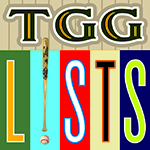 The first decade of the Twentieth Century was high times for pitchers. The ball was mush and legally spat upon, and a new rule to charge batters with strikes on foul balls (up to two strikes) further increased the hurlers' advantage. As a starting pitcher, it wasn't just hoped that you could go the distance; you were expected to. Often, they did. In 1904, 88% of all starts ended as complete games. (Compare that to the late 2010s, where that figure has withered to a near-invisible 2%.) 
There is a virtual monopoly on wins, earned run averages, innings pitched and complete games in the record book by pitchers from the 1900s. Their achievements, however abetted by the culture of the time, nevertheless were and remain monstrous. And the following 10 pitchers, who we have chosen as the best of this decade, were responsible for many of these eye-popping numbers.
Jack Taylor
1900-03, 1906-07, Chicago Cubs; 1904-05, St. Louis Cardinals. Best Year: 1902 (333.2 innings, 23-11, 1.29 ERA)
The right-hander from Ohio was every bit as good as he was dishonest. Settling into the Cubs' rotation in 1899, Taylor struggled with losing records until enjoying a breakout 1902 campaign in which he led the majors with a 1.29 ERA. But his time in Chicago came to an abrupt end a year later when he bragged about earning more money from gamblers if he lost than from the team if he won. More accusations of game-fixing surrounded Taylor during his time with the Cardinals, and after two-plus seasons they sent him back to Chicago, where he joined an esteemed rotation anchored by Three Finger Brown—the man Taylor had been traded to St. Louis for. Chicanery aside, Taylor certainly was no slacker; four times he won 20 games and, in an amazing reflection of the times, went the distance in 187 consecutive starts.
Ed Walsh
1904-09, Chicago White Sox. Best Year: 1908 (464 innings, 40-15 record, 1.42 ERA, 66 appearances, 42 complete games, 11 shutouts, 6 saves)
No one wore the "workhorse" label better than Ed Walsh, who came to be defined as the ultimate symbol of Deadball Era. Ironically, Walsh began his career as a reliever—a dirty word during its day—but once he learned to throw a spitball, a monster was born. In 1907 he logged 422 innings, but that was mere prologue for an exhausting 1908 campaign in which he won 40 games and racked up a record-setting 464 innings; in trying to help the White Sox win the pennant that season, he started 11 games over a 25-day stretch, completing them all and allowing just nine runs. Beyond the taxing duty of starting on three, two or even one day's rest, Walsh still found time to check in from the bullpen, frequently leading the American League in saves. Walsh was as effective as he was omnipresent; his 1.88 ERA in 1906 would be his first of five straight such sub-2.00 readings.
Vic Willis
1900-05, Boston Beaneaters; 1906-09, Pittsburgh Pirates. Best Year: 1906 (322 innings, 23-13 record, 1.73 ERA, 6 shutouts)
The tall right-hander experienced the best and worst of life in the majors during the 1900s, plying his trade early for a horrible Boston team before being unshackled and sent to Pittsburgh, where the perennial 20-game loser became a 20-game winner in four straight years with the Pirates. Willis had notched 20 wins four times for the Beaneaters (now Braves), but was also twice part of a rotation that included four 20-game losers (the only two times that has ever happened in the majors). Given an extra run of support per start at Pittsburgh, defeats became victories—and Willis' ERA also took a slight turn for the better, with a 2.09 figure over his first four seasons with the Bucs. It also didn't hurt that he walked fewer batters, after six times conceding over 100 in Boston.
Deacon Phillippe
1900-09, Pittsburgh Pirates. Best Year: 1902 (272 innings, 20-9 record, 2.05 ERA)
The rise of Willis in Pittsburgh coincided with the decline of Phillippe, but there was certainly much for the Pirates and their fans to appreciate in the Virginia-born right-hander who never suffered a losing season and was arguably the best of a fine lot of Pittsburgh hurlers during the 1900s. Phillippe is mostly remembered for essentially becoming a one-man staff for the Pirates during the very first World Series in 1903—starting five of eight games against the Boston Americans (Red Sox) and gaining credit for all three of the Bucs' series victories. A six-time 20-game winner—all but one occurring during the decade—Phillippe was also a master of control; his 1.18 walks per nine innings is the lowest among all pitchers since 1900.
Rube Waddell
1900-01, Pittsburgh Pirates; 1901, Chicago Cubs; 1902-07, Philadelphia Athletics; 1908-09, St. Louis Browns. Best Year: 1905 (328.2 innings, 27-10 record, 1.48 ERA, 287 strikeouts)
There may have been no life in the deadball during the 1900s, but there certainly was no shortage of life in the personalities who played the game. And nobody was more eccentric than Waddell, a southpaw who wore down his managers—even the great, gentile Connie Mack at Philadelphia—with his juvenile (if not downright childish) pranks. Waddell is legendary for running after fire engines that raced past the ballpark in the middle of a game, and he wrecked his shoulder on the eve of the 1905 World Series after in a fit of horseplay with teammate Andy Coakley. But he was worth the trouble; he won two ERA titles, four times won 20 games and was the AL's strikeout leader in all six of his seasons with the A's—including a whopping 349 in 1904, a modern record that held until Sandy Koufax broke it 63 years later.

Joe McGinnity
1900, Brooklyn Dodgers; 1901-02, Baltimore Orioles; 1902-08, New York Giants. Best Year: 1904 (408 innings, 35-8 record, 1.61 ERA, 9 shutouts, 5 saves)
The aforementioned Ed Walsh would have found his National League equal at New York in McGinnity, nicknamed Iron Man not for his exhaustive achievements on the mound but because he worked at an iron plant before reaching the majors. McGinnity was a tough, gruff but worthy sidekick to Giants ace Christy Mathewson, and that's saying something; seven times during the decade, he won 20 games—and in two of those seasons, he continued on past 30. His activity peaked in 1903 when he labored 434 innings, starting 48 games (finishing 44) and relieving in seven others. The highlight of that season surely came with three remarkable August doubleheaders in which McGinnity started, finished and won both games; no one else did it more than twice for an entire career. In his only World Series performance, McGinnity paired with Mathewson to shut down the A's—allowing only three unearned runs over 17 innings.
Three Finger Brown
1903, St. Louis Cardinals; 1904-09, Chicago Cubs. Best Year: 1906 (277.1 innings, 26-6 record, 1.04 ERA, 9 shutouts)
The nickname doesn't lie; Brown developed into one of baseball's unlikeliest pitching successes despite a right hand that was mangled after a childhood farming accident. But the resulting shape of the hand actually allowed Brown to throw a curveball unlike—and better than—anyone else. After a decent rookie campaign with the Cardinals, Brown was traded to the Cubs where his career really kicked into high gear, becoming the ace of aces on a formidable Chicago pitching staff that collectively posted ERAs under 2.00. In his final four years to close out the decade, Brown would furnish a sensational 102-30 record with at least 20 wins and sub-1.50 ERAs in each campaign—topped by a 1.04 mark in 1906 that remains the lowest in modern NL history. He even beat the great Christy Mathewson nine straight times at one point. Brown was 4-2 in three World Series trips during the 1900s, including a 3-0 mark over 20 innings without allowing an earned run in the 1907 and 1908 series—the last two won by the Cubs until 2016.
Addie Joss
1902-09, Cleveland Blues/Naps. Best Year: 1908 (325 innings, 24-11 record, 1.16 ERA, 9 shutouts)
Certainly one of the more tragic figures of the Deadball Era, the tall right-hander grooved through the decade as, statistically, the toughest pitcher to ever reach base on—with a 0.97 WHIP (walks and hits allowed per inning) recorded as the lowest-ever figure. All of this, before being fatally cut down in 1911 at age 31 after a bout with tubercular meningitis. Joss was a success from Day One at Cleveland, throwing a one-hitter in his first start and no-hitter in his second; he would throw a second no-no, this one a perfect 1-0 game, outlasting the White Sox' Ed Walsh (who struck out 15) in a September 1908 matchup considered one of the greatest pitching duels ever. Overall, Joss would surpass 20 wins four times and claim two ERA titles; for the decade, he would never win fewer than 14 games—and never lose more than 13.

Christy Mathewson
1900-09, New York Giants. Best Year: 1908 (390.2 innings, 37-11 record, 1.43 ERA, 11 shutouts, 259 strikeouts)
As a baby-faced 19-year old to start the decade, Mathewson struggled in a short stint for the Giants; his second audition, a year later after he was briefly property of the Cincinnati Reds, went a bit better. Mathewson won 20 games, threw his first of two no-hitters and began a decade of domination among NL pitchers that included three ERA crowns, four times leading the league in shutouts, five times in strikeouts and four times winning 30 or more games, topping out at 37 in a fantastic 1908 effort. Handsome, mild-mannered and Ivy Schooled, Mathewson also stood out as the antithesis to brawling Giants manager John McGraw and his collection of uneducated, rough-and-tumble types. Above all of this, Mathewson may have been at his absolute best during the 1905 World Series when he started three games against the A's—throwing shutouts in all three, striking out 18 and walking just one.
Cy Young
1900, St. Louis Cardinals; 1901-08, Boston Americans/Red Sox; 1909, Cleveland Naps. Best Year: 1901 (371.1 innings, 33-10 record, 1.62 ERA, 38 complete games, 5 shutouts)
But of course he's #1—why else do they name the award after him? In a time when playing over 30 was considered middle age and, over 40, c'mon, man, Young proved he was better than all competitors, whether they were rookies, prime-timers or his fellow major league senior citizens. When Young bolted from the Cardinals to the American League for its inaugural 1901 season, people back in St. Louis waived off the portly 34-year-old right-hander as already being too old. Even after he won 93 games over his first three seasons with the new circuit for Boston, those same people likely scoffed at the AL as an inferior league. But as the AL evolved as an equal—if not something superior—to the established NL, Young continued to show off his magnificence even as he surpassed 40. In fact, he posted a career-low 1.26 ERA in 1908 for the Red Sox—at age 41. For the decade, Young won 211 games, including two no-hitters—one of them the AL's first-ever perfect game, in 1904—on his way to an incredible 511 career victories.