The 10 Best Pitchers of the 1910s
The baseball remained dead during the 1910s, and these 10 pitchers were all too happy to take advantage of it.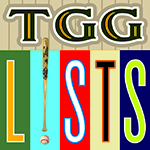 Major league pitchers remained a generally elated lot as the Deadball Era moved into its second and final decade of existence. The hitters they faced had regained some traction and eroded some of the pitchers' dominant edge, but there was no mistaking the fact that the guys on the mound still held sway.
 The following list of the 10 very best pitchers of the 1910s is a mix of flame-outs, reclamation projects and do-no-wrong titans who came to define the period.
Stan Coveleski
1912, Philadelphia Athletics; 1916-19, Cleveland Indians. Best Year: 1917 (298.1 innings, 19-14 record, 9 shutouts, 1.81 ERA)
Despite losing a vowel somewhere along the way—he was written up by the press as 'Coveleskie', but then again Pittsburgh was once "Pittsburg"—Coveleski never lost his knack for superb pitching, especially when he arrived in Cleveland after developing a terrific spitter in the minors. Coveleski had one previous major league audition in 1912 with the A's, but manager Connie Mack felt he was too raw to retain; when the Indians took him in, he finished out the decade as a consistent ace. Twice, he pushed his season ERA under 2.00, and twice won 20 games—starting with a 22-13 ledger in 1918, joining brother Harry as the first pair of siblings to both notch 20 wins in the majors. Coveleski surely had a knack for durability; in 1918, he threw into extra innings six times over his first 15 starts—including a 19-inning win on May 24.
Dick Rudolph
1910-11, New York Giants; 1913-19, Boston Braves. Best Year: 1914 (336.1 innings, 26-10 record, 2.35 ERA)
It took a while for the thin (160 lbs.) right-hander to settle into the majors, bombing to start the decade in a rough short spell for the Giants, despite strong success before that with the minor league Baltimore Orioles. After returning to Baltimore and reclaiming his confidence, the Braves brought him on and he became their main ace for the balance of the decade, spiking to stardom in 1914 when he won 26 games for the "Miracle" Braves as they jumped from last place in June to a NL pennant in October. That was followed by a surprising four-game sweep of the high-powered Philadelphia A's in the World Series, with Rudolph serving up two excellent complete-game starts (allowing one earned run in 18 innings). He won 22 more games in 1915, then became a victim of rotten run support as he went 35-42 from 1917-19 despite a sub-3.00 ERA. His career collapsed thereafter; not even being grandfathered into throwing legal spitballs after its banishment didn't help.
Smoky Joe Wood
1910-15, Boston Red Sox; 1917, 1919, Cleveland Indians. Best Year: 1912 (344 innings, 10 shutouts, 34-5 record, 258 strikeouts, 1.91 ERA)
Like a flaming comet who burned bright and then flickered out, Wood exploded upon the scene in 1912 when he produced a remarkable 34-5 record, a campaign that included a 16-game win streak to tie an AL record within one season that still stands. One of those wins came against the great Walter Johnson, who insisted afterward that Wood's fastball had more MPH than his. In the years to follow, injuries reduced Wood's productivity but not his effectiveness; in his last year with Boston in 1915, he delivered an AL-best 1.49 ERA to lower his career mark with the Red Sox to 1.99—a figure that puts him at #1 on the all-time franchise list. Incensed that star teammate and pal Tris Speaker was dealt away to Cleveland in 1916, Wood bolted Boston, never to return—eventually joining Speaker with the Indians. By then, he had nothing left in his pitching arm; he turned to hitting and became quite good at it, peaking in 1921 when he batted .366 with 60 RBIs over just 194 at-bats.
Ed Walsh
1910-16, Chicago White Sox; 1917, Boston Braves. Best Year: 1910 (369.2 innings, 18-20 record, 7 shutouts, 258 strikeouts, 1.27 ERA)
After a series of Herculean efforts in the late 1900s, the ultimate workhorse had three more years of elite pitching endurance left in him before his arm finally gave out. Over those last three campaigns, Walsh averaged 380 innings and 255 strikeouts, racked up 98 complete games, 18 shutouts and 19 saves from 49 relief appearances. The head-scratcher was 1910, where he set a career low with a sensational 1.27 ERA—but also led the American League with 20 losses (winning just 18) because his teammates could only average 2.5 runs per start. (They didn't call the White Sox the Hitless Wonders for nothing.) Walsh rebounded with multiple 27-win seasons in 1911-12, and then…pfft went the arm. He went from a guy who racked up nearly 400 frames a year to one lucky to reach 100. When he threw his last pitch in 1917, his career ERA stood at 1.82; that's the lowest in major league history.
Hippo Vaughn
1910-12, New York Highlanders; 1912; Washington Senators; 1913-19, Chicago Cubs. Best Year: 1918 (290.1 innings, 22-10 record, 8 shutouts, 1.74 ERA)
After a frustrating existence in the American League in which he failed to gain a foothold in the rotation for the Highlanders or Senators, the portly Vaughn (that's why they called him Hippo) was given a chance with the Cubs and clicked, becoming the team's ace through the bulk of the decade. Five times he won 20 games and is best remembered among historians for being part of the only game in major league history in which both starting pitchers threw no-hit ball for nine innings; he ultimately succumbed to Cincinnati's Fred Toney in the 10th and lost on May 2, 1917. Vaughn was at his absolute best over the following two seasons, leading the National League in wins and ERA in 1918 and placing first in strikeouts both years; his innings total might had reached Ed Walsh-like proportions had it not been for shortened, war-related schedules.

Eddie Cicotte
1910-12, Boston Red Sox; 1913-19 Chicago White Sox. Best Year: 1917 (346.2 innings, 28-12 record, 1.53 ERA)
Like Vaughn, the right-hander whose name would become forever linked with the Black Sox Scandal struggled early elsewhere before finding his groove in Chicago—in Cicotte's case, with the White Sox. Unlike Vaughn, the shineball veteran did not produce consistent results—but when he was on, he was almost unstoppable. He posted a 1.58 ERA in his first year at Chicago, delivered a 1.78 mark in 1916, then a career-best 1.53 figure to go with 28 wins as the White Sox took the world title in 1917. After tripping up with a 12-19 record in 1918, Cicotte rebounded with a terrific 29-7 record and 1.82 ERA; legend has it that he was denied a chance to win 30 and collect a sizeable bonus from penurious White Sox owner Charles Comiskey, laying the incentive for Cicotte to be front and center in Black Sox' infamous throwing of that year's World Series. For that, he would be permanently banned from baseball a year later.
Babe Adams
1910-16, 1918-19, Pittsburgh Pirates. Best Year: 1919 (263.1 innings, 17-10 record, 6 shutouts, 1.98 ERA, 23 walks)
After an electrifying 1909 debut that concluded with a 15-3 record and 1.15 ERA (three World Series games included), the Indiana-born right-hander settled in as a tenacious ace and, arguably, tops all-time among the relatively thin list of Pirates pitching greats. But there was a hiccup along the way for Adams during the 1910s; his effectiveness began to wane after throwing all 21 innings of a game in mid-1914, and within two years he was exiled to the minors (where he refused to report) with a bum shoulder. Thought to be done, Adams took some time off, bowed to a minor league stint in 1917 with great success and returned to the Bucs in 1918, stingier than ever. For his final campaign of the decade, Adams posted a 1.98 ERA (second best after his rookie showing) and walked only 23 batters over 263.1 innings, setting the tone for a highly effective third act of his career as he pitched past the age of 40.
Christy Mathewson
1910-16, New York Giants; 1916, Cincinnati Reds. Best Year: 1910 (318.1 innings, 27-9 record, 27 complete games, 1.89 ERA)
Although his career peaked in the previous decade, Big Six more than proved he had plenty of gas still left in the tank for the 1910s. For the first five years of the decade, Mathewson performed at an elite and steady level, almost as if on auto pilot of brilliance—consistently logging just over 300 innings with 25ish wins each season. He remained equally impressive in the postseason, even if his record didn't show it; bad offensive support and bad defense (11 unearned runs) led to a 2-5 record at the World Series from 1911-13 despite a 1.33 ERA. Mathewson's ability to strike out batters waned during this time, but that was offset by his reduction in walks; from 1913-14, he conceded a mere 44 passes over 618 innings, and in on stretch went a then-record 68 straight frames without walking a single batter. Decline finally set it at mid-decade and Mathewson, feeling the itch to manage, was traded to Cincinnati midway through the 1916. After just one appearance for the Reds on the mound—a celebratory start against long-time nemesis Three Finger Brown—Mathewson put away the glove and became a full-time pilot. Alas, he soon developed numerous maladies, perhaps the result of being accidentally exposed to mustard gas during a World War I exercise gone awry in 1918. He died seven years later, at age 45.

Pete Alexander
1911-17, Philadelphia Phillies; 1918-19, Chicago Cubs. Best Year: 1915 (376.1 innings, 31-10 record, 36 complete games, 12 shutouts, 241 strikeouts, 1.22 ERA)
Despite winning 29 games with 15 shutouts in only his second year in the minors in 1910, major league teams were reticent to bring Alexander after hearing the chatter over his drinking habits and chronic double vision from having a ball once deflect squarely off his forehead. But the Phillies took the gamble and brought in the right-hander for a mere $750; it was the best investment they would ever make. Alexander won 28 games with a 2.57 ERA over 367 innings in his 1911 rookie campaign, but that modest compared to what was to come. Starting in 1914, Alexander embarked on an incredible four year run in which he would average 377 innings and 30 wins—becoming the last pitcher to date, from 1915-17, to have successive 30-win seasons—won two ERA titles (including a stellar 1.22 mark in 1915) and tossed an all-time record 16 shutouts in 1916, nine of which occurred at Philadelphia's hitter-happy Baker Bowl. Worried that they would lose Alexander to the military draft at the onset of America's involvement in World War I, the Phillies traded their ace to the Chicago Cubs in 1918. Initially, it looked like a smart move; Alexander was indeed drafted, spent six weeks on the front and endured shellshock and other small physical ailments from which he returned to America as a mentally tortured soul. And yet he remained an effective pitcher upon war's end, earning his third ERA title with the 1919 Cubs. Even as the aftereffects of war ate away at him, Alexander continued to baffle opponents well into the 1920s, past the age of 40. 
Walter Johnson
1910-19, Washington Senators. Best Year: 1913 (346 innings, 36-7 record, 29 complete games, 11 shutouts, 1.14 ERA, 243 strikeouts)
The tall but tranquil right-hander from Idaho threw the meanest fastball of his time, and its effectiveness showed in the numbers. No pitcher dominated a decade as Johnson did during the 1910s; he averaged 26 wins per year, threw over 300 innings every season but one (1919, when he logged 290 on a shortened schedule), led the AL in strikeouts every year but one, and posted a sub-2.00 ERA every year but one. Seven times, he ran up streaks of at least 30 straight scoreless innings, including a then-record 55.2-inning streak in 1913. Of the 361 games he started during the decade, Johnson went the distance in all but 34 of them. Of the 327 he did finish, 74 were by shutout—including an 18-inning gem in 1918 that would only be matched (by Carl Hubbell, in 1933) but never surpassed. But wait, there's more; he produced a 16-game win streak in 1912—establishing an AL record for one season which still stands—and won 14 straight the next season. Finally, Johnson is the last AL hurler to date with multiple 30-win seasons (done successively from 1912-13). Without Johnson, the Washington Senators were barely a .500 team; with him, they were contenders. So imagine the sweat running down manager Clark Griffith's face when he found out that Johnson had signed with the upstart rival Federal League in 1914; the Big Train threw his engine into reverse and came back only when the White Sox' Charles Comiskey, in a rare fit of financial generosity—just ask the Black Sox—gave the Senators enough extra cash to pay him and keep him in Washington.