The 10 Best Pitchers of the 2000s
In a time of decreased durability among pitchers in baseball, these 10 hurlers managed to leave an impressive mark in an era that leaned offensive.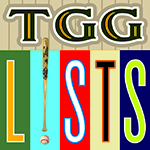 The new millennium signaled a shift in the pitching dynamic of big-league baseball, as starters were increasingly deemed too fragile to go nine, eight, even seven innings in any given start. The factors behind this were many: Year-round use of the arm during their youth, smaller ballparks, more demanding, stressful pitching repertoires, longer games, etc., etc. etc. As a result, the value of relievers—the one-inning closer, the one-inning set-up man and the one-inning set-up man before him—rose dramatically.
Adding some truth to the perception of this fragility is that an unusually high number of entrants on the list spent plentiful time on the shelf healing from major injuries—including Tommy John surgery, the procedure de jour of the time. And while that hampered any chance of securing a higher spot on this list, it also shows how good they were to still make it in spite of such detours.
Derek Lowe
2000-04, Boston Red Sox; 2005-08, Los Angeles Dodgers; 2009, Atlanta Braves. Best Year: 2002 (2.58 ERA, 21 wins, 8 losses, 219.2 innings, 0.97 WHIP, .211 opposing batting average)
While some star pitchers of the time made transition from starter to closer, the tall (6'6") Michigan native went the opposite way, transitioning from an early successful career as closer to the rotation with solid success. Lowe began the decade by leading the American League with 42 saves in 2000, but after a drop-off the following year, the Red Sox gave him three shots as a starter late in the season—and he responded with just two runs allowed over 16 innings. That set Lowe up for a magnificent 2002 campaign (see above) in which he produced career bests in wins and ERA, threw his lone career no-hitter (April 27 against Tampa Bay) and started the All-Star Game for the AL; he finished third in the Cy Young vote.  Lowe went 17-7 in 2003, but his ERA jumped nearly two full runs to 4.47—and he performed poorly in Boston's frustrating postseason to follow, as his typically sharp control abandoned him.
Things got worse in 2004, when his ERA rose even higher to an awful 5.42—but he came alive for the Red Sox' eye-opening run to their first world title in 86 years, pitching (and winning) the clinching game in all three playoff series. This included six innings of one-hit work in ALCS Game Seven against a Yankee team he historically struggled against (6.41 career ERA), and seven innings of shutout pitching in Game Four of the World Series against the St. Louis Cardinals. He leveraged that success to a four-year, $36 million contract with the Dodgers, where he became a stable (if not spectacular) presence with ERAs in the mid-3.00s while being one of six players (in 2006) to co-lead the National League with 16 wins. He signed a new contract in 2009 for Atlanta, where he had a few decent years left before succumbing to the inevitability of old age.
Curt Schilling
2000, Philadelphia Phillies; 2000-03, Arizona Diamondbacks; 2004-07, Boston Red Sox. Best Year: 2002 (3.23 ERA, 23 wins, 7 losses, .767 win percentage, 259.1 innings, 33 walks, 316 strikeouts, 0.97 WHIP)
While Lowe gets much credit for his postseason efforts giving the Red Sox their long-overdue crown in 2004, it was Schilling and his "bloody sock" that grabbed the limelight with a pair of grinding performances while recovering from a torn tendon in his ankle. (The blood in the sock was a result of failing sutures from a procedure to mend the tendon.) The 2004 playoff season was just October business as usual for the burly, outspoken right-hander, who went 10-1 over 15 postseason starts with a 2.12 ERA during the 2000s, earning three rings in the process—for the 2001 Diamondbacks and the 2004/2007 Red Sox. The story of Schilling in the regular season during the 2000s was not unlike that of the 1990s before it; ace-like dominance interrupted by chronic injuries. It was particularly feast-or-famine in the win department; three times he won over 20 games, three times he won fewer than 10. He was never better than during his short reign with Arizona, pairing up with Randy Johnson to provide baseball with one of its greatest 1-2 punches and going 45-13 from 2001-02 with 609 strikeouts over 516 innings; he finished second each season in the Cy Young vote to Johnson. Let go by Arizona after an injury-related dropdown in 2004, Schilling gave his last workhorse effort for the 2004 Red Sox with a 21-6 record and 3.26 ERA while yet again finishing second in the Cy vote (this time to Johan Santana).
After the torn tendon, Schilling never returned to the levels of his earlier glory—but he remained reliable, at least when his health allowed him. In 2007, a 40-year-old Schilling came within one out of his first no-hitter (June 7 at Oakland), and finished the year with another clutch postseason effort, allowing one run over 5.1 innings in Game Two of the World Series against Colorado. It would be his final game; after signing a one-year deal with the Red Sox for 2008, Schilling felt extreme discomfort in his shoulder in spring training and finally caved to career-ending surgery midway through the season without throwing a regular season pitch.  
Chris Carpenter
2000-02, Toronto Blue Jays; 2004-09, St. Louis Cardinals. Best Year: 2005 (2.83 ERA, 21 wins, 5 losses, .808 win percentage, 7 complete games, 4 shutouts, 241.2 innings)
If you think Schilling was tagged with the fragility label, he's got nothing on Carpenter, the big (6'6", 230 pounds) right-hander who essentially missed three whole seasons during the decade—yet still managed to make it on this list.  And that's all the more remarkable considering that Carpenter spent the first three years of the decade with the Blue Jays, for whom he had a most dissatisfying tenure with ERAs constantly above 4.00—in some cases, well above that figure, as reflected in a cringing 6.26 mark in 2000. (Toronto apparently had the market cornered on disastrous showings by future aces in 2000; hang around for #1 below.) But the Cardinals had faith in him, even as he spent all of his first year in St. Louis crawling back from shoulder surgery without throwing a single pitch. That faith and patience paid off for the Cardinals; back on the mound in 2004, Carpenter would spend the next three seasons producing a 51-18 record, 3.10 ERA, the 2005 NL Cy Young Award and a 5-1 postseason mark—including three wins during the Cardinals' run to the championship podium in 2006. It can't be ignored that while Carpenter had to deal with a turnover of pitching coaches worthy of musical chairs at Toronto, once in St. Louis he found a stable and reliable coaching guru in Dave Duncan, who turned many a career around. Carpenter's hopes of extending his terrific run at St. Louis fell apart in 2007 when he went on the disabled list after just one start—and soon after underwent Tommy John surgery, costing him both the rest of 2007 and almost the entire 2008 campaign as well. But he blazed the comeback trail again in 2009, furnishing a fantastic 17-4 record and NL-best 2.24 ERA at age 34.
Brandon Webb
2003-09, Arizona Diamondbacks. Best Year: 2007 (3.01 ERA, 18 wins, 10 losses, 236.1 innings, 4 complete games, 3 shutouts)
Remember this guy? The right-hander from Kentucky missed the boat on the Diamondbacks' early-decade successes, forced instead to grow within an organization that by 2004 was struggling to get off its back with a 51-111 campaign. Webb finished third in the 2003 NL Rookie of the Year vote, managed a quality 3.59 ERA in 2004 despite losing his control with a major league-leading 119 walks, then halved that total in 2005 as he began a second-half-of-the-decade run that was among the very best in baseball. From 2005-08, Webb's win totals kept rising—from 14 to 16 to 18 to an MLB-best 22 in 2008—while his ERA always hovered just above the 3.00 mark. He certainly had his hot streaks; in his rookie campaign, he once induced 95 straight outs without an outfielder being involved; in 2006, he furnished a 30.1-inning scoreless streak and, a year later, a 42.2-inning streak that was the seventh longest in major league history; and in 2008, he won each of his first nine starts. The voters paid attention; they gave Webb the 2006 NL Cy Young Award, and wrote him in as a runner-up in each of the next two seasons. His ability to move the ball via a sinker, curve and change was his signature; it eventually cost him when, after just one start in 2009, he underwent the first of two shoulder surgeries over the next two years. Webb never threw another major league pitch again, although it wasn't without trying—having a 2011 comeback attempt with Texas stall at the Double-A level.
Pedro Martinez
2000-04, Boston Red Sox; 2005-08, New York Mets; 2009, Philadelphia Phillies. Best Year: 2000 (1.74 ERA, 18 wins, 6 losses, .750 win percentage, 7 complete games, 4 shutouts, 217 innings, 0.74 WHIP, 284 strikeouts)
While the mention of Webb likely leaves many scratching the back of their mental hard drives for whatever memories they have of him, there's no forgetting about Pedro. You may be thinking: He only made it to #6 on this list? Martinez's utter greatness was halved by two decades—the latter half of the 1990s, and the first four years of the 2000s. Pedro 2000-03 was the tail end of a remarkable reign that peaked in 2000 when, arguably, he had the greatest season ever by a pitcher. Though many players have produced better ERAs than Martinez's 1.74, consider how far behind the competition was; Roger Clemens had the AL's second-best ERA—at 3.70. Martinez's Deadball Era-like numbers continued in a time of lively, synthetically-enhanced offense; he won two more ERA titles from 2002-03 while running up a six-year (1998-2003) record of 101-28. He did, however, find relative Kryptonite in the Yankees, who often reduced the superstar ace to mere mortal; Martinez was 11-11 lifetime against New York and 96-23 against all other AL teams. Martinez's frustration with New York likely boiled over during a contentious 2003 ALCS in which, during a fracas between the two teams, he took on 72-year-old Yankee coach Don Zimmer by grabbing his head and chucking him down to the ground. Soon after, Martinez threw up his hands at his difficulties facing the Yankees, publicly calling the team "his daddy."
A free agent after 2004, Martinez latched on with New York—not the Yankees, as many had expected, but with the Mets, where his overall game was relegated from superstar to solid and increasingly injury-prone to boot as he averaged less than 20 starts over four seasons. A free agent again in 2009, Martinez sat unemployed at age 37 until August when the Phillies gave him one last shot; he responded with a 5-1 record in nine starts (though with a less-than-sensational 3.63 ERA) and threw seven shutout innings in an NLCS start against the Dodgers before losing two World Series starts…to the Yankees. They were the last two games he would pitch.

Tim Hudson
2000-04, Oakland A's; 2005-09, Atlanta Braves. Best Year: 2003 (2.70 ERA, 16 wins, 7 losses, 240 innings, 197 hits allowed)
Some pitchers arrive at the major league level and wilt under the spotlight and pressure. Hudson, on the other hand, placed all his nerves in check—or perhaps he just didn't have any. The right-hander from Georgia didn't dominate opponents like some of the other aces on this list; he simply knew how to win, and possessed a confident air to make it happen. After an 11-2 record over 21 rookie starts in 1999, Hudson suffered from no sophomore jinx to open the decade as he produced a 20-6 mark for the A's. Though he wouldn't win 20 again, the victorious pattern was clearly set in concrete; he never lost more than he won in the 2000s, and he often won quite a bit more, as his 137-76 record for the decade reflects. After anchoring Oakland's "big three" rotation (which also included Barry Zito and Mark Mulder), Hudson became too accomplished and too pricey for the low-budget A's to retain when he became a free agent after 2004; the financially deeper Braves swooped in and grabbed him, and he continued to perform at a solid level all the way through 2013—even with a bout with Tommy John surgery thrown in, limiting his 2008-09 play. The only thorn in Hudson's portfolio was his postseason performances, as he won just one of eight October starts between the A's and Braves during the 2000s despite a decent 3.97 ERA. With career numbers that include a 222-133 record and 3.49 ERA, Hudson merits strong consideration for Cooperstown.
Mariano Rivera
2000-09, New York Yankees. Best Year: 2008 (1.40 ERA, 6-5 record, 64 appearances, 39 saves, 0.74 WHIP, 6 walks, 77 strikeouts)
So seriously, the all-time saves leader used more than just one pitch, right? Okay, yeah. He had a fastball…and a cut fastball. That's it. This list is full of so many pitchers who were good but suffered from too many trips to baseball's M*A*S*H unit, in part because they relied on so many different types of pitches that stressed out their arms. With his relatively small but highly effective arsenal, Rivera seldom got hurt—the only injuries he sustained during his stellar 19-year career had nothing to do with his throwing arm, elbow or shoulder. Taught the cutter by Yankees closer John Wetteland—the man Rivera would take his job from—the right-handed, easygoing Panamanian saved more games (397) during the 2000s than any other pitcher in any other decade; in fact, only five players saved that many games in their entire careers. He wasn't perfect—he was on the mound for Arizona's game-winning hit in the 2001 World Series, and at the start of Boston's remarkable ALCS comeback in 2004—but most any opponent of the time will swear he was the closest thing to perfection, lest their shattered bats didn't tell the stories themselves. Rivera never had a bad year as Yankee closer; his highest ERA during the decade was 3.15, mildly spiking his overall figure for the 2000s to 2.08 with a stunning 0.96 WHIP. But it's during October where Rivera was at his sharpest; in 57 postseason games, he posted a spectacular 0.94 ERA—a figure that was in line with his entire playoff career. Rivera's infallibility was such that he became the first player to enter Cooperstown with 100% agreement from the voters.
Johan Santana
2000-07, Minnesota Twins; 2008-09, New York Mets. Best Year: 2004 (2.61 ERA, 20 wins, 6 losses, .769 win percentage, 265 strikeouts, .192 batting average against)
Engineering one of the decade's more impressive (if short-lived) reigns of pitching, the Venezuelan-born southpaw emerged from the bullpen midway through the 2003 as an unexpected ace for the low-budget Twins, who were fighting off rumors of contraction-related extinction. Santana's use of a solid fastball, improved changeup and circle curve led the Twins to stop resisting his use in the rotation—and when he went 8-0 in his last 11 starts of 2003, they knew he was more than just another average hurler. Everyone else found that out over the next three years; during this time span, he went 55-19 with two ERA titles, two Cy Young awards (2004 and 2006), and a league-leading 19 wins in 2006; he led the AL in strikeouts each of those three seasons, topping out at 265 in 2004. Santana peaked in what appeared to be another superb year in 2007 when he struck out 17 Texas Rangers over eight innings, setting a Twins record—but was 2-4 with a 5.00+ ERA over his next seven starts to finish the season. With free agency looming and the Twins leery about his possible fragility, Santana was traded to the Mets for 2008, but he remained strong in his first year at New York—winning his third ERA title with a 2.53 figure to go along with a 16-7 mark. Santana remained a valuable asset to the Mets through 2010, but shoulder problems gradually set in and he was never the same—though he had enough spectacle left in him to provide the Mets with their first-ever no-hitter, and the only one of his career, in 2012.

Randy Johnson
2000-04, 2007-08, Arizona Diamondbacks; 2005-06, New York Yankees; 2009, San Francisco Giants. Best Year: 2002 (24 wins, 5 losses, .828 win percentage, 8 complete games, 260 innings, 334 strikeouts)
Many pitchers who begin a decade in their late 30s typically play out the string toward retirement. But Johnson was just warming up. Through his first three years of the 2000s at Arizona, the tall, acerbic lefty was on fire to start, posting a 64-18 record, 2.48 ERA and a remarkable 1,053 strikeouts—including 372 in 2001, a figure that's the highest this side of Nolan Ryan and Sandy Koufax. Winning Cy Young Awards in each of those campaigns was impressive enough, but Johnson is just as notable for what he did for the Diamondbacks when they reached the playoffs. Which brings us to 2001, when he paired up with Curt Schilling to deliver an unrelenting grip upon playoff opponents, going 5-1 individually with a 1.52 ERA including wins in both Games Six and Seven (the latter as a reliever) for the Diamondbacks in their victorious World Series over the Yankees. Injuries sidetracked Johnson in 2003, but he recovered a year later to put together another wonderful effort (2.60 ERA) highlighted by a perfect game thrown at the age of 40; while his 16-14 record seemed mundane, it supremely stood out on an awful (51-111) Diamondbacks stat sheet. (He might had won another Cy, but Houston's Roger Clemens tipped him in the vote because he played for a playoff team.) A trade to the contending Yankees seemed to be a proper next step for Johnson as the Diamondbacks reloaded, but he instantly clashed with the New York media and, despite good regular season numbers, fizzled in the postseason. A return to Arizona in 2007 seemed to be just what the doctor ordered for Johnson, but his early-decade greatness had faded as he approached age 45. A final season at San Francisco, near where he grew up, gave him his 300th career win. By then, his ticket to Cooperstown had long since been punched.
Roy Halladay
2000-09, Toronto Blue Jays. Best Year: 2008 (2.78 ERA, 20 wins, 11 losses, 9 complete games, 246 innings, 39 walks, 206 strikeouts)
It seems odd that the pitcher who started the 2000s with one of baseball's worst-ever single-season performances would go to become the decade's top ace. Welcome to Roy Halladay's world. Before posting his abysmal 10.64 ERA in 2000, the right-hander was hardly considered a borderline major leaguer happy to have his face on a baseball card; he had shown promise in two big-league campaigns before, most notably with a near-no-hitter in his second career start in 1998. But the 2000 experience thrust Halladay deep down into the minors looking for a way back—and he found it with a sinker and better control to complement his bread-and-butter fastball. Re-energized, Halladay returned to the majors and clearly never looked back; he would go 135-62 for the balance of the decade, twice won 20 games, once the Cy Young Award (in 2003), and developed into the decade's ultimate workhorse by five times leading the AL in complete games while leading the majors for the entire decade with 47. Halladay also cut down on the walks; after averaging nearly five per nine innings through 2000, he reduced that rate down to below two by time he hit his prime.
Outside of a nagging shoulder issue at mid-decade, Halladay remained stellar to land six All-Star roster spots during the 2000s—but that's the maximum exposure he could generate as his Blue Jays just weren't good enough to crack through the Red Sox-Yankees wars and reach the postseason. That was solved in 2010 when he was traded to a contending Phillies team, for which he responded with a perfect game and postseason no-hitter. Halladay was selected posthumously to Cooperstown in his first year of eligibility, less than two years after a shocking death when he crashed his plane into the waters off of St. Petersburg, Florida.