The 10 Best Pitchers of the 2010s
As the concept of the starting pitcher continued to trend toward possible obsolescence, these 10 aces delivered with old-time magic from the mound.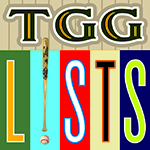 Was the 2010s a time for the trumpet to cry Taps for the starting pitcher? Rotation arms continued their gradual procession toward possible extinction as traditional starters threw fewer innings and were given shorter leashes by managers; it seemed as if they would get yanked, often prematurely, at the slightest sign of trouble. More astonishingly, starters were sometimes being pulled from no-hitters—an inconceivable thought once upon a generation.
With the slide of the starters came the continued rise of relievers, who had become so valued that it wasn't long before experts began to wonder aloud whether the bullpen had the better arms. It all went upside-down in 2018 when the Tampa Bay Rays introduced the "opener," a reliever who would start, throw an inning or two, then give way to other relievers—lending further credence to the theory that the starting rotation would soon become irrelevant.
For those pining for the olden days, you'll be gratified to know that this list consists solely of classic aces who pitched well enough to stiff-arm the thought of bullpenning from start to finish—at least when their turn came up. They also gave hope for a resurgence in the rotation's value into the 2020s, as trending at decade's end seemed to suggest a modest reversal in the 40-year decline of quantity. The next decade will answer as to whether the about-face leads to a prolonged trend back upward, or but a tiny, brief blip on the graph.
Felix Hernandez
2010-19, Seattle Mariners. Best Year: 2014 (2.14 ERA, 15 wins, 6 losses, 236 innings, 46 walks, 248 strikeouts, 0.92 WHIP)
Debuting as a teenage sensation for the Mariners in 2005, the Venezuelan right-hander evolved into the 2010s and established himself as one of the most popular players in franchise history—even being lauded with the nickname "King Felix" from fans who donned special yellow shirts and took over a section of Safeco Field (T-Mobile Park)'s seating labeled as the "King's Court." Hernandez got more support from Mariners fans than from his teammates, who continuously found it difficult to score runs for him; this was well established in 2010 when he secured his lone Cy Young Award as more analytically woke voters saw through a blasé 13-12 record and praised him for an American League-leading 2.27 ERA and 249.2 innings thrown. Two years later, Hernandez again had to push hard to produce a decent win-loss mark, finishing 13-9—with five of those victories via shutout, one of those a perfect game against Tampa Bay in front of the hometown crowd. In 2014, Hernandez won a second ERA title, this time more dubiously; he tipped Chris Sale after a scorer rethought a decision in Hernandez's penultimate start and declared four runs he gave up as unearned. A five-time All-Star with one start, Hernandez was rewarded for his career efforts to date in 2013 with a seven-year, $175 million deal—making him, at the time, the game's highest-paid pitcher. Perhaps burdened with so much major league pitching mileage so early in his life, Hernandez began to burn out toward decade's end, his ERA rising by an annual average of nearly one run from 2017-19; he finished the 2010s as the Mariners' all-time leader in wins and strikeouts.
Zack Greinke
2010, Kansas City Royals; 2011-12, Milwaukee Brewers; 2012, Los Angeles Angels of Anaheim; 2013-15, Los Angeles Dodgers; 2016-19, Arizona Diamondbacks; 2019, Houston Astros. Best Year: 2015 (1.66 ERA, 19 wins, 3 losses, 222.2 innings, .864 win percentage, 0.84 WHIP)
He may have not been the chummiest guy in the clubhouse—owing to social anxiety issues, he sported a perturbed facial expression and grumbled over teammates not washing their hands after using the john—but the right-hander got thumbs-ups for each of the six franchises he called his own during the decade. Greinke was as tough as they came; after a subpar 2010 with Kansas City (following up his 2009 Cy Young Award campaign), he got back on track and stayed on it for the balance of the decade, posting a remarkable .721 win percentage on a 155-60 record. Pitching with excellent control to make up for a fading fastball, Greinke helped himself on the mound with cat-like reflexes (earning seven Gold Glove awards) and terrific athleticism at the plate, collecting 29 doubles, nine home runs and even nine steals during the decade. Greinke hit his peak during a three-year tenure with the Dodgers; from 2013-14, he set a major league record by allowing no more than two runs in 21 straight starts, and in 2015 put together his most impressive campaign with a 1.66 ERA (lowest in the majors since Greg Maddux in 1995) and a streak of 45.2 consecutive scoreless innings that's the fourth longest ever recorded. All of that, and he didn't get a second Cy; the Cubs' Jake Arrieta snatched it away with slightly less convincing numbers. Greinke parlayed his 2015 effort into a monster six-year, $206 million deal with the Diamondbacks, a mid-market franchise that was not expected to even make a bid on him. Greinke lived up to his end of the deal into mid-2019, when Arizona—looking to refresh—sent him to the eventual AL champion Astros. For all of his regular season successes, Greinke stalled in October—going just 3-6 in 16 postseason starts with a 4.21 ERA.
Adam Wainwright
2010-19, St. Louis Cardinals. Best Year: 2014 (2.38 ERA, 20 wins, 9 losses, 5 complete games, 3 shutouts, 227 innings)
The big right-hander somehow made his way onto this list despite missing all or most of three seasons; it's also impressive that he managed to keep winning even as he experienced a late-decade depreciation in his efficiency, best reflected in a 2017 campaign in which he finished 12-5 in spite of a 5.11 ERA. One look at him and you think he'd throw 100 MPH like, say, the similarly built Justin Verlander—but the truth is, his fastball never got much higher than 90, relying on a sharp curve to befuddle opponents. Wainwright's reign peaked in the early decade, when he twice won 20 games, won 19 more in 2013 to lead the NL, and twice finished runner-up in Cy Young Award voting. He was interrupted early on in 2011 when he underwent Tommy John surgery, but at least he was able to bounce back and retain his superiority; such was not the case after rupturing his Achilles tendon in 2015, as his ERA precipitously rose after his return for the balance of the decade to the point he nearly became an afterthought in the Cardinals' rotation. But he managed to survive on winning, recording a 41-28 record from 2016-19 despite a 4.58 ERA. Wainwright's resiliency and extended life in St. Louis moved him toward the top of the all-time franchise charts, placing fourth in wins and second in strikeouts at decade's end.
Johnny Cueto
2010-15, Cincinnati Reds; 2015, Kansas City Royals; 2016-19, San Francisco Giants. Best Year: 2014 (2.25 ERA, 20 wins, 9 losses, 243.2 innings, 242 strikeouts, 0.96 WHIP)
Transcending from his early reputation as a hothead, the colorful Cueto maturated through the decade even if he periodically stalled on the mound, starting 30 or more games only four times as injuries otherwise got in the way. Watching Cueto wind up on the mound was almost as entertaining as the result of his pitches; he had different moves—almost all of them unorthodox—including a start, stop, and start-again routine known as the "shimmy." It certainly flustered his opponents' timing; in three of those four full seasons mentioned above, he won at least 18 games—including a 20-win campaign in 2014 accomplished when he provided the game-winning hit himself in his last start. The Reds, looking at a refresh in 2015, jettisoned the soon-to-be free agent Cueto midway through the season—and he ended up at Kansas City, where he had a brief, rocky tenure as a rental, redeemed by a terrific two-hit complete-game effort in Game Two of the World Series against the New York Mets. Signing on after the season to a lucrative deal with the Giants, Cueto was arguably the NL's best pitcher in 2016 with an 18-5 record, 2.79 ERA and league-leading five complete games—but times became choppy to end the decade as the Dominican right-hander underwent Tommy John surgery late in 2018.
David Price
2010-14, Tampa Bay Rays; 2014-15, Detroit Tigers; 2015, Toronto Blue Jays; 2016-19, Boston Red Sox. Best Year: 2015 (2.45 ERA, 18 wins, 5 losses, .783 win percentage, 220.1 innings, 47 walks, 225 strikeouts)
The tall right-hander with a sizzling fastball put together a string of campaigns—one of which led to his receiving the AL Cy Young Award in 2012—early in the decade that easily put him in position to become the greatest pitcher in Rays history. But because the low-budget Rays were both unable and unwilling to pay top dollar to All-Star talent, it was just a matter of time before he became too expensive to remain in St. Petersburg—and sure enough, he was dealt away to the Tigers to finish out the 2014 season. A year later, he was sent packing again at the trading deadline—this time to Toronto. After a combined 2.45 ERA between the Tigers and Blue Jays in 2015 to merit his second ERA crown, the free-agent Price became a Red Sock for the long term with a lucrative seven-year, $217 million deal. Price kept singing the winning notes at Boston even as he struggled to stay healthy, going 46-24 from 2016-19 while averaging 145 innings per year—and he finally made up for a lifetime of poor postseason results in 2018 when he won both of his starts at the World Series against the Dodgers, including a seven-inning gem on three days' rest to nail down the series clincher. Price was not afraid to shy away from controversy and speak his mind; he criticized Tampa Bay fans who didn't show up for a potential division-clinching victory in 2010, MLB for not providing a full schedule of games on Jackie Robinson Day (April 15) in 2019 and, more oddly, suggested that a bad start in 2013 was caused by laundry detergent. When available on the free agent market after 2015, Price also declared that he wouldn't sign with the Yankees because of their policy banning facial hair; interestingly, he's easily had more difficulty against New York (5.04 career ERA through 2019) than most every other opponent.

Chris Sale
2010-16, Chicago White Sox; 2017-19, Boston Red Sox. Best Year: 2017 (2.90 ERA, 17 wins, 8 losses, 214.1 innings, 308 strikeouts, 43 walks)
Few pitchers of the time stoked more fear within opposing batters than the lanky southpaw, whose violent delivery evoked Randy Johnson while mixing in a nasty slider—and, often, a nasty temper. Chosen in the first round of the 2010 draft, Sale needed only a few months to make his way to the parent club, earning bullpen work at season's end; he remained a reliver until 2012, when he transitioned to the rotation with instant success, recording a 17-8 record and 3.05 ERA—beginning a string of seven seasons in which he earned All-Star status and finished no lower than sixth in the AL Cy Young vote. An ERA crown appeared to be Sale's in 2014, but Felix Hernandez snuck in to grab it when a scorer changed his mind and declared four runs allowed by the Seattle ace be reclassified from earned to unearned. Sale's tantrums got the best of him in 2016; he literally went nose-to-nose with White Sox GM Kenny Williams in front of teammates over a bizarre spring training tiff involving the clubhouse presence of Adam LaRoche's son, and before a midseason start was so incensed at having to wear collared throwback White Sox jerseys from the 1970s that he cut them all up with a knife, earning a five-game suspension. 
At this point, White Sox management had enough of Sale—even as he had three years left on a team-friendly contract—and traded him to Boston, where his strikeout punch became more lethal. In 2017, he tied Pedro Martinez's then season-record of eight straight games with 10 strikeouts, and became the first AL pitcher since Martinez (in 1999) to accumulate 300 Ks; in 2018, he produced a career-best 35.2 consecutive scoreless inning streak; and in 2019, he became the second pitcher ever (after Lefty Grove in 1928) to throw two immaculate innings (nine pitches, nine strikes, three outs) within one season. Sale grew increasingly fragile as the decade neared its end, and the Red Sox—who threw him a five-year, $145 million extension in 2019—are crossing their fingers that he holds and gains max value from the pact into the 2020s.
Corey Kluber
2011-19, Cleveland Indians. Best Year: 2017 (2.25 ERA, 18 wins, 4 losses, .818 win percentage, 265 strikeouts, 5 complete games, three shutouts, 0.87 WHIP)
Whether he's thrown the last pitch of a shutout or had his arm broken by a comebacker, Kluber always gave the same nondescript, emotionless look—which is why teammates preferred to call him "Klubot." But while he may have blended into the background from the perspective of a casual TV viewers, opposing hitters who faced the right-hander had a far different, more frustrating point of view. Bland results matched Klbuer's bland personality early on; it wasn't until 2014, at the age of 28, that he clicked into gear and won the first of two Cy Young Awards with an 18-9 record and 2.44 ERA. He won a second in 2017 while securing his first ERA crown with a terrific 2.25 figure, becoming the first multiple-Cy recipient in Indians history. This was all part of a four-year stretch in which he won 18 games three times, while losing an AL-high 16 the other year (2015) despite a 3.49 ERA; being given 3.3 runs per start had much to do with that luckless discrepancy. Relying on a loaded repertoire that included a quality fastball buffeted by a cutter, curve and change-up, Kluber exhibited great command and, in one eight-game stretch during a 2018 campaign in which he'd win 20 games for the first time, struck out 56 while walking just one. The later into the season it got, the better Kluber seemed to get; he was 44-36 through June, and 54-22 afterward. It didn't matter what time of year it was at Progressive Field; his ERA at the Indians' home park checked in at a formidable 2.71. Postseason-wise, Kluber was indomitable in 2016, posting a 1.83 ERA over six starts; he won his first two outings in that year's World Series against the Cubs before running out of gas in the Indians' fateful Game Seven loss, pitching on three days' rest for a second straight start. He was awful in two postseasons to follow as he was brilliant in 2016, going 0-2 with a 10.64 ERA in three assignments.
Max Scherzer
2010-14, Detroit Tigers; 2015-19, Washington Nationals. Best Year: 2017 (2.51 ERA, 16 wins, 6 losses, 200.2 innings, 268 strikeouts, 0.90 WHIP)
Pitchers like Tim Lincecum and Jered Weaver, two flamethrowers who ran out of fuel before 30, will tell you that a 95-plus-MPH fastball doesn't last forever. But good luck trying to convince Max Scherzer of that theory. The fiery right-hander bucked the burned-out trend and kept lighting up the speedometer from one end of the decade to the other; in 2019, at age 35, he recorded the highest average fastball velocity of his career at 94.9. Scherzer was a solid pitcher through 2012, but he promoted himself to greatness starting in 2013 when he introduced a curve; though he used it sparingly, it forced opponents to guess more on what he'd throw next. Thus, from that point to the end of the decade, Scherzer was at an absolute peak; he compiled a 118-47 record and paced his league four times in victories and three times in strikeouts—including a career-high 300 in 2018, reaching the milestone with the last batter he faced. Early durability appeared to be an issue as it took him an MLB-record 178 starts to throw his first complete game, but he'd go the distance 10 times before decade's end—throwing two no-hitters, the latter on the last day of the 2015 season—and tied the all-time mark of 20 strikeouts in a nine-inning, complete-game effort against his former Detroit mates on May 11, 2016. From those results came the spoils; he won three Cy Young awards (including back-to-back honors from 2016-17), made the All-Star roster seven times, and was given a huge seven-year, $260 million contract ($50 million of it as a bonus) from the Nationals starting in 2015. Scherzer made up for some twitchy October performances to date in 2019 when he posted a 3-0 playoff record for the Nationals—and got a five-inning no-decision in the decisive Game Seven of the World Series, holding down the fort just enough to allow the Nationals to pull away and win their first-ever title.

Justin Verlander
2010-17, Detroit Tigers; 2017-19, Houston Astros. Best Year: 2011 (2.40 ERA, 24 wins, 5 losses, .828 win percentage, 251 innings, 250 strikeouts, 0.92 WHIP)
Like Scherzer, the tall, broad-shouldered righty began the decade as a member of the Tigers and, as he aged well into his 30s, was also able to maintain the zip on his fastball with average velocities sticking to the mid-90s. But Verlander's ride through the 2010s took on something more of a rollercoaster effect. After a sensational start to the decade—highlighted with a sterling 2011 campaign (see Best Year, above) that earned him his first Cy Young Award and the first MVP won by a pitcher since Roger Clemens in 1986—Verlander hit a rough patch at mid-decade with a career-worst 4.54 ERA in 2014, followed a year later by injuries that limited his output to 20 starts and a 5-8 record. This suggested that Verlander, at 32, was flaming out—but he rebounded back to form in 2016 and maintained it all the way to decade's end. For the Tigers, looking to financially scale back after years of success on a high payroll, that only increased Verlander's value as they sought to trade him; in 2017, they agreed to deal him to the Astros—and, Verlander, whose contract gave him the final say, procrastinated until agreeing just two seconds before the trading deadline. It was a decision he wouldn't regret. With the Astros, he went 12-2 over his first 17 regular season starts with a microscopic 1.09 ERA, helped lead them to their first-ever World Series title in 2017, and arguably threw better than ever to end the decade in 2019 as he pitched his third career no-hitter, struck out a personal-best 300 batters and took home his second Cy, scraping past teammate Gerrit Cole in the vote. 
Along with the hits came the (near) misses. He was edged out three other times for the Cy, including a 2016 campaign in which he garnered six more first-place votes (14) than winner Rick Porcello, leading supermodel girlfriend (and future wife) Kate Upton to tweet, "I thought I was the only person allowed to f**k Justin Verlander." On the mound, Verlander twice lost shots at other potential no-hitters in the ninth inning, and countless other times took no-nos past the fifth. Excellent in the first two rounds of the postseason (a career 14-5 record in ALDS/ALCS action), Verlander found frustration at the World Series, running his lifetime mark to 0-6; no one's lost more without a win at the Fall Classic. Vocally, Verlander has not been afraid to speak his mind—publicly calling out cheats, juiced balls, reporters and domestic abusers.
Clayton Kershaw
2010-19, Los Angeles Dodgers. Best Year: 2014 (1.77 ERA, 21 wins, 3 losses, .875 win percentage, 6 complete games, 31 walks, 239 strikeouts, 0.86 WHIP)
And frankly, it's not all that close. No one had a better ERA (2.31), better WHIP (0.96), threw more complete games (25) and more shutouts (15) during the 2010s than the Texan southpaw, igniting a debate between baseball fanatics as to whether he had taken the mantle from Sandy Koufax as the greatest Dodgers pitcher of all time. Kershaw began the decade posting a 13-10 record—the only time he'd record double-digit losses in a season; in fact, he only lost six or more games three additional times in the 2010s. He reached stardom in 2011 winning his first of three Cy Young Awards while capturing his first of four consecutive ERA crowns; he won another in 2017, and would have gained one more in 2016 had he not fallen 13 innings short of the minimum number of innings needed to qualify. His 2014 campaign in particular, which included a career-best 42-inning consecutive scoreless inning streak, earned him not only the NL MVP—the first for an NL pitcher since Don Newcombe in 1956—but also a prodigious contract from the Dodgers that made Kershaw the first $30 million/year pitcher. He said thanks to the Dodgers by striking out a career-high 301 batters in 2015—15 of them in his first (and, as of 2019, only) no-hitter against Colorado on September 2. By this point, Kershaw's control was so good, his strikeout-to-walk rate reached an insane 15.64-to-1 ratio by 2016. Slowed up by injuries (mainly to the back) late in the decade, it began to look as if Kershaw's best years were behind him as his fastball dimmed to an average of 90 MPH—but with a 55-18 record from 2016-19, it didn't appear to affect his efficiency when healthy. 
So what was Kershaw's kryptonite? As it seems to be with many others on this list, it was the postseason. For the decade, Kershaw was 9-10 in 27 appearances (23 starts) with a 4.28 ERA—3-9 with a 5.20 ERA in series the Dodgers lost. Still, no pitcher from the decade is a more likely shoo-in for Cooperstown.