The 10 Best Pitchers of the 1960s
In a banner time for pitchers, these all-time greats took advantage and put up some of the most dominant numbers since the Deadball Era.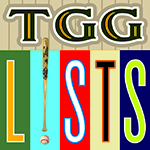 Forty years after the demise of the deadball, major league pitchers began to revive a dominant vibe as aces racked up the innings, struck out clueless hitters and kept scoring down, down and even further down as the decade wore on. By 1968, the hurlers had opponents totally on the ropes; it was no accident that the season was forever given the title of "Year of the Pitcher." But Major League Baseball loosened the hitters' chains in 1969 and gave them refreshed life by lowering the height of the mound and shrinking the strike zone—something that had been a big advantage for pitchers throughout the decade. 
Still, the 1960s were full of sweet memories for the following 11 pitchers—yes, there's a tie at #10—many of whom are rightfully endeared with legendary status.
(Tie) Gaylord Perry
1962-69, San Francisco Giants. Best Year: 1969 (2.49 ERA, 19 wins, 14 losses, 26 complete games, 325.1 innings, 233 strikeouts)
A doubleheader between the Giants and Mets on May 31, 1964 was memorable for two reasons: It included a nightcap that lasted 23 innings, seven hours and 23 minutes, and it marked the first time Gaylord Perry relied on a spitball. Up to that point, the 25-year-old right-hander had been a borderline major leaguer, just one seriously bad effort away from being returned to the minors. But in that marathon against the Mets, Perry dialed up the wet stuff and threw 10 shutout innings of relief without getting caught. A legend was thus born. As whispers spread of his use of the illegal pitch, opposing hitters struggled as their minds were preoccupied on whether he would throw it; his development of a solid slider by 1965 made him even more dangerous. In 1966, Perry produced a sub-3.00 ERA for the first of four straight seasons and won 20 games for the first of five times in his career; a year later, he threw the first 16 innings in the Giants' 1-0, 21-inning shutout of the Reds at Cincinnati; and in 1968, he threw the lone no-hitter of his career, denying Bob Gibson and the St. Louis Cardinals in another 1-0 result. (The Cardinals responded in kind the next day when Ray Washburn no-hit the Giants.) Perry's best years—and his most memorable moments of notoriety—still lay ahead of him after the 1960s.
(Tie) Sam McDowell
1961-69, Cleveland Indians. Best Year: 1965 (2.18 ERA, 17 wins, 11 losses, 14 complete games, 273 innings, 325 strikeouts)
The man who would ultimately be traded one-up for Perry (a trade the Giants would greatly regret) was a strikeout machine who often made opponents nervous not so much for his sheer velocity but occasional wildness, as he constantly walked over 100 batters per year and twice led the American League in wild pitches. "Sudden Sam," as he was nicknamed when he first came up because of his speedy fastball, took a few years of major league seasoning before he could claim stardom, winning the AL ERA title in his first truly full season (1965). Wins came hard for McDowell because of lackluster support and his penchant for walks, but batters had a devil of a time trying to get a hit off of him; three times during the decade, they couldn't even bat .200 against him. Like most pitchers in 1968, McDowell experienced bittersweet success—posting a career-best 1.81 ERA while only managing a 15-14 record as his Cleveland teammates had just as hard a time raising their own batting averages. McDowell's career began to slide early into the next decade, partly because of arm issues, and partly because of severe alcoholism that he eventually overcame.
Warren Spahn
1960-64, Milwaukee Braves; 1965, New York Mets; 1965, San Francisco Giants. Best Year: 1963 (2.60 ERA, 23 wins, 7 losses, .767 win percentage, 22 complete games, 7 shutouts, 259.2 innings, 36 grounded into double plays)
The top pitcher of the 1950s continued to sail well into the 1960s, even as he aged into his 40s with increased old-fashioned looks that might have been some confusing him for one of those barnstorming comedians. But Spahn consistently continued to be all business, living up to his dogma of winning four games a month. The southpaw would extend several streaks into the 1960s, including a six-year run of winning at least 20 games, and a seven-year stretch in which he led the National League in complete games. In 1960, he threw his first career no-hitter—striking out 15 batters, his most ever accumulated over nine innings—and a year later threw his second. The latter achievement was just one of many during a 1961 campaign that included his 300th career victory and third ERA title—making him the first of two pitchers (Roger Clemens being the other) to place first in ERA in three separate decades. In 1963, he added a knuckleball to his arsenal of pitches, helping him to produce of his most satisfying campaigns; the bittersweet highlight of the year came when he threw a career-high 15.1 innings on 201 pitches at San Francisco and lost, 1-0, on a Willie Mays home run. Suddenly, in 1964, his beat-up knees couldn't take it anymore; he went from 23-7 to 6-13, and his ERA doubled to 5.29. Released by the Braves, he found one more year of life with the Mets and manager Casey Stengel—his first big league manager 23 years earlier at Boston with the Braves—and after that didn't work out, a last, late-season hurrah with the Giants. His 363 wins are the most by any lefty in the history of the game.
Dean Chance
1961-66, Los Angeles/California Angels; 1967-69, Minnesota Twins. Best Year: 1964 (1.65 ERA, 20 wins, 9 losses, 15 complete games, 11 shutouts, 278.1 innings, 31 grounded into double plays)
An original Angel, Chance may be the most anonymous name on this list, though he hardly blended into the background; he was big (6'3", over 200 pounds) and brash, a common presence on the Hollywood scene—often with his party buddy, teammate Bo Belinsky. Hitters who had to face him certainly didn't forget about him; he was arguably the decade's toughest pitcher in the American League. Chance was the best in all of the majors in 1964; among his achievements that year was a miniscule 1.07 ERA at Dodger Stadium (the Angels' home from 1962-64) and his complete domination of the still-almighty New York Yankees, allowing just one on 14 hits over 50 innings; his lone no-decision against the eventual AL champs was 14 innings' worth of shutout baseball (the Angels lost after he was removed). After two more years of solid if not sensational work at Anaheim, Chance was traded to Minnesota—the Angels claimed they needed more hitting—and in his first season with the Twins won 20 games for the second (and last) time. He also pitched two no-hitters, of sorts; one was a five-inning perfect game shortened by rain, the other a nine-inning no-no in which he gave up a run. After another fine effort in 1968, Chance was off to another strong start in 1969 when his back flared up on him; he would never be the same.
Gary Peters
1960-69, Chicago White Sox. Best Year: 1966 (1.98 ERA, 12 wins, 10 losses, 204.2 innings)
Like Chance, Peters is not the first name that's going to come to many people's minds when the topic of 1960s pitching greats arises. But he's hardly lost on long-time fans of the White Sox, who recall him as the deserving ace on a team that relied heavily on solid pitching as its offense recoiled back into hitless mode. It took four years for the big lefty to break into roster on a full-time basis, but in 1963—still technically a rookie—he finally burst through and put together a 19-8 record and AL-best 2.33 ERA. Peters won 20 the next year to pace the league, and in 1966 won a second ERA title with a terrific 1.98 mark—all in spite of a pedestrian 12-10 record. He also wasn't such a bad hitter, especially by White Sox standards; he was called to pinch-hit 48 times during the decade, hit 15 homers for Chicago, and once hit as high as sixth in the lineup—infuriating paid hitters who felt manager Eddie Stanky was showing them up. The 1968 "Year of the Pitcher" would be anything but for Peters, who suffered through a 4-13 record amid major back pains; a rotator cuff injury the next year would permanently devalue his game, as he produced a decent overall record (43-40) but with high ERAs well into the 4.00s over the next three seasons.
Whitey Ford
1960-67, New York Yankees. Best Year: 1964 (2.13 ERA, 17 wins, 6 losses, 8 shutouts, .739 win percentage, 244.2 innings, 172 strikeouts, 0 stolen bases allowed)
After spending the 1950s well preserved through Casey Stengel's everyone-pitches philosophy, the cool, crafty southpaw was unleashed as a workhorse by Ralph Houk, Stengel's managerial successor. The resulting years showed the Ford had plenty of gas left in the tank, even as aged into his late 30s. In 1961, he sets career highs with 283 innings and 25 wins—losing just four times—and for the second straight year threw nothing but blanks at the World Series, racking up an eventual 33.2 straight scoreless innings that still holds today as a Fall Classic record. Over the next four years, Ford would accumulate a 74-34 record, including a respectable 16-13 mark in 1965 as the Yankee empire began to collapse around him. What made his continued success all the more remarkable was that his throwing hand had become all but numb from circulatory issues; among the many side effects was an inability to sweat from the left side, which led him to overheat on hot summer days. Additional injuries curtailed his role as a starter over his last two years—though he managed to remain effective, sporting a 2.15 ERA from 1966-67. Ford retired as the winningest Yankee of all time (236), and his 2.74 career ERA is the lowest among any retired pitcher who played exclusively after the Deadball Era.

Jim Bunning
1960-63, Detroit Tigers; 1964-67, Philadelphia Phillies; 1968-69, Pittsburgh Pirates; 1969, Los Angeles Dodgers. Best Year: 1966 (2.41 ERA, 19 wins, 14 losses, 16 complete games, 5 shutouts, 314 innings, 55 walks, 252 strikeouts)
The Kentucky-bred right-hander and future Congressional representative from said state lived the 1960s as a story of someone who always just kept missing. Bunning never won 20 games in a season during the decade but four times reached 19; he was denied another shot at 20 in 1967, winning 17 in 1967 but losing five 1-0 decisions. Postseason-wise, Bunning never made it to the World Series—coming the closest in an excruciating 1964 home stretch where he desperately labored to help the Phillies maintain a late, seemingly safe lead for the NL pennant—but he and the team blew a 6.5-game margin with 12 to play. Frustration aside, Bunning managed many accolades throughout the decade. During that fateful 1964 campaign, Bunning threw the first perfect game in modern NL history when he retired all 27 New York Mets he faced; twice he led the league in shutouts and twice in complete games; and he appeared in five All-Star Games, starting two, and not allowing a single earned run over 14 innings of work. By switching to the NL after being all but given up by the Tigers at age 32, Bunning became the first player to win 100 games, strike out 1,000 batters, and throw no-hitters in each league since Cy Young. The Phillies lucked out when they traded for Bunning—giving up little to acquire him—and got lucky again when they traded him away after the 1967 season, as the side-armed slider specialist lost the edge at age 36 for the Pirates and, shortly afterward, the Dodgers.
Don Drysdale
1960-69, Los Angeles Dodgers. Best Year: 1962 (2.83 ERA, 25 wins, 9 losses, .735 win percentage, 41 games started, 19 complete games, 314.1 innings, 232 strikeouts)
The tall, handsome right-hander who was probably one of the happier Dodgers to make the move from Brooklyn to California (he was born in nearby Van Nuys) was considered the guy in the rotation until Sandy Koufax began pitching out of his mind. Drysdale's dominant standing was proven in 1962 when he had 20 wins in the bag by the beginning of August; a chance to win 30 dried up as he won only five of his remaining 15 starts. But even as Koufax reached mega-elite peak, Drysdale remained a worthy companion; for four straight years (1962-65), he led the NL in games started (at least 40 in each) and threw 300-plus innings per season. He also hated hitters who crowded the plate, and let them know about it; no one hit more batters (112) or surely knocked more down during the decade. "Why waste four pitches when one will do?" he once said when told to intentionally walk a batter. As the decade progressed, getting outs were easier than wins; Drysdale furnished a 2.80 ERA from 1966-68 but could only manage a sub-.500 (40-44) record, with a popgun Dodger offense largely to blame. There were times when it could be argued that Drysdale was the team's best hitter; in 1965, he batted .300 with seven home runs in 130 at-bats. Drysdale's final hurrah came in 1968 when he broke the all-time record for most consecutive scoreless innings pitched, at 58.1—a mark that would hold until fellow Dodger Orel Hershiser surpassed it by two-thirds of an inning in 1988. A year later, a bad shoulder became so painful that Drysdale quit in midseason, stepping down as the last active Dodger to have started his career in Brooklyn.
Bob Gibson
1960-69, St. Louis Cardinals. Best Year: 1968 (1.12 ERA, 22 wins, 9 losses, 28 complete games, 13 shutouts, 304.2 innings, 198 hits allowed, 268 strikeouts)
If you thought Drysdale was a tough SOB on the mound, let us introduce you to Gibson, whose steely stare and flaring nostrils often made the opposing hitter feel that he, not the strike zone, was the target. Any smile that the hard-throwing righty had was checked at the clubhouse door, as his mean demeanor and aggressive fastball led the way to numerous accomplishments throughout the decade. Four times during the 1960s, he won 20 or more games and was a terror upon opponents in three World Series, starting nine games, completing eight of them with seven wins and a 1.89 ERA; his 17 strikeouts in Game One of the 1968 Fall Classic was a career high, regular season or post—and remains a Series record to this day. But undoubtedly his most famous achievement of the decade—and his entire Hall-of-Fame career, for that matter—was a sensational 1968 campaign in which he posted a 1.12 ERA, the third lowest recorded in modern major league history. Included within this brilliant effort was a 48.2-inning streak of scoreless pitching, which ended against the Dodgers and Drysdale (who had just set the record of 58.1 a month earlier); he then went on to allow just two runs over the next 46.1 frames. Not surprisingly, Gibson won both Cy Young Award and MVP honors for his excellence. Gibson was just as angry as any other pitcher in 1969 when baseball, worried that pitching had become too much of a good thing, lowered the mounds and shrunk the strike zones—but it didn't stop Gibson from averaging nearly 20 wins per year over the next four seasons.

Juan Marichal
1960-69, San Francisco Giants. Best Year: 1965 (2.13 ERA, 22 wins, 13 losses, 24 complete games, 10 shutouts, 295.1 innings, 46 walks allowed, 240 strikeouts)
Remember that 16-inning, 1-0 game lost by Warren Spahn mentioned above? The winning pitcher for that marathon was Marichal, who went the full distance and threw more pitches (227). From his sterling debut midway through 1960—throwing a one-hit shutout with 12 strikeouts against the Phillies—the Dominican-born right-hander with an exaggerated leg kick emerged as the decade's ultimate workhorse, collecting more wins (191), complete games (197—yes, nearly 20 a year) and shutouts (45) than anyone else during the 1960s. But that Marichal is #2 on this list is fitting; he was always just great enough not to be the NL's best pitcher, year after year—as someone was always just a little better (though our 1969 Leaders + Numbers page has him analytically as the best). Cy Young Award voters certainly never gave Marichal any love; he didn't receive a single vote during the decade. That's hard to absorb, given all that's mentioned above, plus the fact that he's the first Latino to throw a no-hitter (in 1963), won an ERA title (1969), was named to eight All-Star Games during the decade, and twice led the NL in wins, complete games, shutouts and innings pitched. Alas, Marichal is best remembered for his darkest moment—when he angrily took a bat to Dodgers catcher Johnny Roseboro's head during a 1965 fracas at San Francisco. It delayed a surefire spot at Cooperstown by roughly three years.
Sandy Koufax
1960-66, Los Angeles Dodgers. Best Year: 1966 (1.73 ERA, 27 wins, 9 losses, .750 win percentage, 41 starts, 27 complete games, 5 shutouts, 323 innings, 317 strikeouts)
At the start of the decade, the Brooklyn-born southpaw looked to be another major league pitcher struggling to overthrow his way to success, with the rare gems scattered within a bigger collection of off-days. Then he mastered the curve—which some consider the most effective ever thrown by a pitcher—to go with a fiery fastball, and reset his approach, making opponents try to hit it rather than trying to make them miss. Add to this Baseball's decision early in the 1960s to enlarge the strike zone, and not only was Koufax transformed into a brilliant ace, he was simply unfair to opponents. It's arguable that no other pitcher in the history of the game was as dominant as Koufax over his last five years—a period which included five NL ERA titles, four no-hitters (one of them a perfect game), three Cy Young Awards, one NL MVP and two World Series MVPs. His strikeout rate remained electric, averaging 9.5 per nine innings in a time when the major league average was little more than half of that; but showing he had tamed the wildness of his early career, his walk rate plummeted from 5.4 in 1960 to a mere 1.6 three years later. No NL pitcher had struck over 300 batters over one season in the 60'6" era until Koufax whiffed 306 in 1963; two years later, he reset the all-time mark at 382. In six World Series starts during the decade, Koufax produced a sensational 0.94 ERA and struck out 54 batters in 48 innings. Looking for financial respect after the 1965 campaign, Koufax sat out spring camp with teammate Don Drysdale, asking for $500,000 over three seasons—and during negotiations dared to bring in an agent, something the Dodgers viewed the same way that Dracula would have viewed a crucifix. (Koufax eventually settled for a one-year, $125,000 contract—still, the highest salary ever given to a pitcher at that point.) But that 1966 season would be Koufax's last; he pitched practically the entire year in pain, taking at least 15 cortisone shots and numerous pain-killing meds. He retired afterward at age 30, simply stating: "I can't take the pain anymore."