Baseball's Best, Worst and Most Surprising: The 2013 Season in Review
A look back at who thrived, survived and professionally died among the 30 major league teams as surprises and disappointments reigned.
By Eric Gouldsberry, This Great Game—Posted October 16, 2013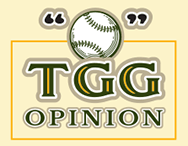 As the 2013 postseason got underway, there was nary a mention of the Washington Nationals, Los Angeles Angels of Anaheim and Toronto Blue Jays. Remember them? They were the three teams that were going to rise, dominate and be among the last teams standing at the end of October. Instead, the Nationals' campaign was epitomized when MVP candidate Bryce Harper ran full blast into an outfield wall, the Angels collapsed under the pricey deadwood of Albert Pujols and Josh Hamilton, and the Blue Jays disabled themselves into last place.
Ed Attanasio and I took our shot at predicting the future back in March and we, too, fell prey to the confluence of influence embraced by others over the Nationals, Angels and Jays. Yet we also leaned on more of the trusted usual suspects (Detroit, St. Louis, Atlanta, Los Angeles) as well as the rise of the lower class (Oakland, Pittsburgh, Tampa Bay, Cleveland), some of which we did see coming.
What follows is a team-by-team breakdown of the 2013 regular season, calling out the best, worst, most surprising and just plain strange.
NL East
Atlanta Braves
What Ed Predicted: 94-68 (second)
What Eric Predicted: 91-71 (second)
What Actually Happened: 96-66 (first)
The scoop: We both knew that the Braves would be playoff-worthy, but we had no idea that it would be this easy for them. With Washington failing to meet expectations and Philadelphia regressing faster than expected, the NL East title became an easy grab for the Braves. They managed to reach 96 wins despite long lengthy injuries to outfielder Jason Heyward, catcher Brian McCann, veteran ace Tim Hudson and relievers Jonny Venters and Eric O'Flaherty. Holding the fort was first baseman/MVP candidate Freddie Freeman, third baseman Chris Johnson (.321) and the man we'll talk about next, closer Craig Kimbrel.
Best of Show: The sole reason for which the Braves ran away from the Nationals was Craig Kimbrel, who held up a lot of close leads and reconfirmed his status as the game's best closer. The young flamethrower converted 50 of 54 save opps with a stellar 1.21 ERA.
Where Did You Come From: Evan Gattis emerged as a feel-good folk hero for the Braves, putting his past as a new age nomad behind him by delivering one clutch shot after another; his 486-foot blast at Philadelphia on September 8 was the majors' longest of the season.
Where Did You Go: B.J. Upton came on board from Tampa Bay with the expectation that he'd feel at home alongside brother/fellow first-year Atlanta outfielder Justin; perhaps he felt a little too much at home. Upton got off to a rotten start and never recovered, finishing at .184, nine home runs and 12 steals after going .248-28-31 the year before with the Rays. 
It's Interesting to Note: The Braves achieved the NL's second-best record in spite of the fact that their two highest-paid players, Upton and Dan Uggla, hit .184 and .179 respectively in everyday duty.
Washington Nationals
What Ed Predicted: 101-61 (first)
What Eric Predicted: 95-67 (first)
What Actually Happened: 86-76 (second)
The scoop: In March, I said the future was finally now in Washington while Ed was picking an all-Nats year. We weren't alone; numerous pundits and prognosticators had the Nationals going deep into the postseason. Perhaps the burden of such immense expectations became too great for the Nationals, who couldn't deliver—unable to break free of the .500 mark until a too-little, too-late run in September. Frustration beset the Nationals' two young stars; Bryce Harper's MVP aspirations took a hit when he slammed full-speed into the Dodger Stadium wall in June, and pitching ace Stephen Strasburg was confounded over and over again by a lack of run support.
Best of Show: The Nationals finally got some of their money's worth out of outfielder Jayson Werth, who emblemized the team's belated wake-up call late in the year by hitting .339 after the All-Star Break; he led the Nats overall with a .318 average and 82 RBIs.
Where Did You Come From: After a 6-17 performance at Triple-A in 2012, Tanner Roark started much more strongly this season and was even better when called up to Washington—tightening up the shaky back end of the rotation with a 7-1 record and terrific 1.51 ERA.
Where Did You Go: Dan Haren's numbers (10-14, 4.67 ERA) were on a woeful par with his "off-season" the year before at Los Angeles of Anaheim; the Nats were hoping to see something closer to the solid output Haren produced from 2005-11. 
It's Interesting to Note: Stephen Strasburg's 3.00 ERA was the best for a pitcher with a losing record (8-9).
New York Mets
What Ed Predicted: 78-84 (fourth)
What Eric Predicted: 71-91 (fourth)
What Actually Happened: 74-88 (third)
The scoop: About the only moral victory that came out of Citi Field at season's end was that the Mets finished a game ahead of the Phillies for third place. Otherwise, it was another episode of "Yawn of the Dead" as the Mets plodded along with a partially healthy David Wright and his band of moribund no-namers failing to bring a big turnabout in the standings. The pitching may eventually save this team in the short run, but it may have to wait until 2015 now that breakout ace Matt Harvey will miss all of next year with Tommy John surgery.
Best of Show: Harvey gave Mets fans a much-needed jolt of energy with a 2.27 ERA and 191 strikeouts in 178.1 innings; it's too bad his offense didn't get zapped with that same zeal, as their lack of offensive energy led Harvey to win just nine games in 26 starts.
Where Did You Come From: It appears that Victor Conte's new line of magic (and more legal) medicine gave Marlon Byrd the boost he needed to return to form. All but done as a major leaguer in 2012, Byrd rebounded with 21 homers and a .285 average before being shipped to Pittsburgh to aid the Pirates' stretch run.
Where Did You Go: Shaun Marcum was supposed to lend veteran glue to a young pitching rotation, but he was the one in need of a bottle of Elmer's by crashing out to a 1-10 start before being released in July.
It's Interesting to Note: The Mets easily played better on the road (41-40) than at home. It's the third straight year they've won more away from Citi Field.
Philadelphia Phillies
What Ed Predicted: 83-79 (third)
What Eric Predicted: 84-78 (third)
What Actually Happened: 73-89 (fourth)
The scoop: We both considered the Phillies to be something of a dark horse, but that was contingent on whether they could avoid the injuries that had dogged them in the recent past. Alas, it was not to be; Roy Halladay and Ryan Howard led this year's parade of disabled stars and, by season's end, fielded a lineup more in common with a Triple-A roll call.
Best of Show: Cliff Lee. Well at least someone is earning his $20 million+ in Philadelphia. The 35-year-old southpaw stayed healthy and easily led the team in wins (14), innings (222.2), strikeouts (222) and ERA (2.87).
Where Did You Come From: Or, better put, what took you so long, Dominic Brown? After bouncing around between the Phillies and minors for three years, the young slugger finally broke through and launched 27 homers with 83 RBIs, earning a spot on the All-Star Game roster.
Where Did You Go: Could this be the beginning of the end for Roy Halladay? Shoulder problems derailed the 36-year-old ace to 13 starts, few of which he performed well in; he finished 4-5 with a wretched 6.82 ERA. A free agent; don't look for Halladay to earn $20 million wherever he is next season.
It's Interesting to Note: After that long sellout streak, Citizens Bank Park's capacity was exceeded only six times in 2013.
Miami Marlins
What Ed Predicted: 68-94 (fifth)
What Eric Predicted: 66-96 (fifth)
What Actually Happened: 62-100 (fifth)
The scoop: Before Opening Day, reviled Marlins owner Jeffrey Loria tore a page out of Branch Rickey's playbook and told all of his veteran All-Star talent before shipping them to Toronto: We finished last with you, and we'll finish last without you. And that he did. The fans revolted in the form of a tidal wave of empty seats at second-year Marlins Park, what was left of the team's offense was DOA and a miserable season was made tolerable thanks to a decent pitching staff led by…
Best of Show: Before Opening Day, Jose Fernandez was best known for beaning Marlin star slugger Giancarlo Stanton in a spring training scrimmage; by season's end, he was better known as a legitimate NL Rookie of the Year candidate as he got better and better with every start. His 12-6 record and exceptional 2.19 ERA included a 9-0/1.19 breakdown at home. Best news for the Marlins (and Loria); he doesn't become a free agent until 2018.
Where Did You Come From: See Fernandez above.
Where Did You Go: After hitting .313 with fair power in half-a-season's work in 2012, the Marlins were counting on outfielder Justin Ruggiano to blossom as a worthy sidekick to Stanton. Instead, Ruggiano's average plummeted nearly 100 points to .222 in 128 games.
It's Interesting to Note: The Marlins' 3.15 per game was the lowest total by a major league team in a full season dating back to 1971.
NL Central
St. Louis Cardinals
What Ed Predicted: 90-72 (second)
What Eric Predicted: 93-69 (first)
What Actually Happened: 97-65 (first)
The scoop: In our preview, Ed somewhat skeptically wrote of my first-place prognosis on the Cardinals: "Eric must know something we don't." Well, I didn't know that the Cardinals would be the 1927 Yankees when hitting with runners in scoring position, or that five rookie pitchers would combine for a 29-17 record and 2.58 ERA, or that their star player named Carpenter would go by the first name of Matt, not Chris. But I do know there's something about this team that just makes them click, regardless of the situation—and they proved it, big time, in 2013.
Best of Show: As the man who time and time again set up the boomers hitting behind him to knock him in, Matt Carpenter certainly deserves major merit as a NL MVP candidate. The second baseman hit .318 and led the majors with 199 hits, 126 runs and 55 doubles; furthermore, he hit .360 at Busch and was 7-for-9 with 20 RBIs when the bases were loaded.
Where Did You Come From: All those rookie pitchers who made up for the lengthy (if not season-long) absences of Chris Carpenter and Jaime Garcia. Shelby Miller was 15-9 with a 3.06 ERA, late arrival Michael Wacha came within an out of a no-hitter in his last start, and three relievers (Kevin Siegrist, Seth Maness and Trevor Rosenthal) baffled opponents out of the pen.
Where Did You Go: With Jason Motte on the shelf for the season, Mitchell Boggs was given the closer role after a fine set-up effort in 2012 and proceeded to set himself up for big-time failure, as he crashed and burned (three losses, three blown saves and an 11.05 ERA); the Cardinals demoted him first to middle relief, then the minors, then to unemployment by midsummer. (Colorado picked him up.)
It's Interesting to Note: The Cardinals' .330 average with runners in scoring position was far and away the majors' best—and the highest recorded since accurate data on such situations became available.
Pittsburgh Pirates
What Ed Predicted: 80-82 (tied for third)
What Eric Predicted: 77-85 (third)
What Actually Happened: 94-68 (second)
The scoop: After third-act collapses in 2011 and 2012, the Bucs finally slammed through the ceiling (a.k.a., the .500 mark) and into the promised land, nabbing both their first winning season and playoff spot after a record-shattering 20 straight losing campaigns. What put them over the top was something I didn't think they had in them: Strong relief, with the majors' third best bullpen ERA at 2.89 and led by closers Jason Grilli and (in his absence) Mark Melancon.
Best of Show: Andrew McCutchen solidified his standing as the league's most complete ballplayer, hitting for average (.317), power (38 doubles and 21 homers) and speed (27 steals).
Where Did You Come From: Reliever Mark Melancon, who came into the year with some closing experience with Houston, proved a terrific replacement for Jason Grilli when the latter came down with an extensive injury in July; outside of one bad week in September, Melancon was exceptional, closing out 16 games with an eye-opening 1.39 ERA.
Where Did You Go: After two sturdy years on the mound, James McDonald (2-2, 5.76 ERA in six starts) lost the way due to shoulder ailments and landed on the shelf; when his Triple-A rehab sessions tanked, the Pirates decided to release him.
It's Interesting to Note: Jordy Mercer (.410) Starling Marte (.402) and Andrew McCutchen (.388) all excelled against left-handed pitchers.
Cincinnati Reds
What Ed Predicted: 92-70 (first)
What Eric Predicted: 90-72 (second)
What Actually Happened: 90-72 (third)
The scoop: The Reds had enough star power, pitching power and the occasional highlight (i.e., Homer Bailey's no-hitter) to look like World Series contenders, but they had a nasty habit of falling apart when they could least afford to, finishing 16-22 against their two fierce rivals (the Cardinals and Pirates) and losing three home games to Pittsburgh that cost them home-field advantage in the NL Wild Card affair—which they lost.
Best of Show: After missing half of the 2012 season, Joey Votto returned full-time and put up respectable (if not patient) numbers, leading the majors with 135 walks and pacing the NL with a .435 on-base percentage. Some criticism was laid upon him for not being more aggressive, but it's hard to knock his total output.
Where Did You Come From: Tony Cingrani fulfilled high-end expectations by furnishing a 7-4 record and 2.92 ERA in 18 starts plus five relief assignments; opponents hit only .196 against him. Matt Harvey had that kind of half-year in his first taste of the majors in 2012, so think good thoughts, Reds fans.
Where Did You Go: Ryan Hanigan. Yes, I'm picking on a part-time catcher, which I'm typically loath to do—but Hanigan has shown to be a solid hitter in recent years. Not in 2013, in which he easily set career lows in batting average (.198) and slugging percentage (.261).
It's Interesting to Note: Billy Hamilton: 19 at-bats, 13 steals.
Milwaukee Brewers
What Ed Predicted: 80-82 (tied for third)
What Eric Predicted: 76-86 (fourth)
What Actually Happened: 74-88 (fourth)
The scoop: Not much was expected of the Brewers, and that inclination was made definitive with (first) the injury and (second) suspension of Ryan Braun. Breakout performances at the plate by Carlos Gomez and Jean Segura, impressionable late-season rookie intros by Khris Davis and Scooter Gennett and the last-minute signing of pitcher Kyle Lohse kept the year from devolving into disaster. Still, nothing really gelled, the defense was awful and the results were as predicted.
Best of Show: Once a prized prospect, Gomez finally broke out with the kind of year the Brewers had been waiting to see for six years—setting personal highs with a .284 average, 24 homers, 73 RBIs and 40 steals.
Where Did You Come From: Unlike Gomez, it only took a year and change for shortstop Segura to come into his own, mirroring Gomez with a triple-double (at least 10 doubles, triples and homers) and 44 steals to go with a sharp .294 average.
Where Did You Go: For the second straight year, Rickie Weeks got an awful start out of the gate—but unlike last season, he never recovered, limping to a .209 finish with 10 homers; worse, he only hit .095 in "late inning pressure" situations. Don't be surprised to see Weeks second on the depth chart next spring behind Gennett (who hit .324 in 69 games as a rookie).
It's Interesting to Note: Speaking of Gennett, he had the highest batting average (.362) against right-handed pitching among players with 150 or more at-bats.
Chicago Cubs
What Ed Predicted: 66-96 (fifth)
What Eric Predicted: 66-96 (fifth)
What Actually Happened: 66-96 (fifth)
The scoop: Cubbies, you are so predictable. Ed picked 66-96, I picked 66-96, and they picked 66-96. Boredom ruled at aging Wrigley as the Cubs improved marginally over 2012's sad effort; if there's any future for this club, we're only seeing a few puzzle pieces, nothing more. Adding insult to injury, the much maligned Alfonso Soriano and Carlos Marmol both hit higher gears with (respectively) the Yankees and Dodgers after being sent away in midsummer.
Best of Show: Travis Wood deserved better than a 9-12 record given his 3.11 ERA through 200 innings, but that's what happens when your team's hitting stinks.
Where Did You Come From: After years trying to crack the Giants' lineup, Nate Schierholtz found a full-time home at Wrigley and made the most of it, banging out 21 homers while essentially becoming the only everyday Cub to hit above .250 (and barely, at .251).
Where Did You Go: Yes, Edwin Jackson will absorb a lot of innings—and a lot of abuse to go with it, struggling to a 4.98 ERA with a major league-leading 18 losses. Maybe there's a reason he played on his seventh team in six years.
It's Interesting to Note: The friendly confines of Wrigley Field weren't so friendly to the Cubs, whose 31-50 home record was baseball's second worst.
NL West
Los Angeles Dodgers
What Ed Predicted: 92-70 (second)
What Eric Predicted: 91-71 (second)
What Actually Happened: 92-70 (first)
The scoop: Under immense pressure to win now, the Dodgers limped out of Opening Day and it seemed a matter of when, not if, beleaguered manager Don Mattingly would be fired. Then Yasiel Puig arrived, Hanley Ramirez got healthy and a previously lost bullpen began firing strikes to back up a rotation that managed to stay solid from start to finish. The stunning turnaround was best reflected in a 53-13 run from June 22 through September 3.
Best of Show: Clayton Kershaw is your NL Cy Young Award winner and, with little argument, currently the planet's best pitcher. The 25-year-old's 1.84 ERA was baseball's lowest since Pedro Martinez got down to 1.74 in 2000.
Where Did You Come From: Yasiel Puig astonished in spring training, astonished in the minors and astonished without pause once he joined the Dodgers in June. The 22-year-old Cuban emigre overcame a rash of mental rookie mistakes and foolhardy attitude issues to finish with a .319 average, 19 homers and 66 runs scored in 104 games.
Where Did You Go: Luis Cruz seemed to be the only guy doing anything right for the Dodgers in 2012, but fate took a 180 for the third baseman this season as he hit just .127 in 118 at-bats while Juan Uribe rediscovered his game and took back the everyday position. Cruz was exiled to the Yankees, who later released him.
It's Interesting to Note: The Dodgers were 23-32 before Puig—and 69-38 afterward.
Arizona Diamondbacks
What Ed Predicted: 85-77 (third)
What Eric Predicted: 85-77 (third)
What Actually Happened: 81-81 (second)
The scoop: We both knew the Diamondbacks were too good to be awful but not good enough to be great; a finish smack dab at the .500 mark confirmed our thoughts. The Snakes floated near the top of the NL West but never really threatened, lacking power depth beyond NL MVP favorite Paul Goldschmidt.
Best of Show: In just his third season, Goldschmidt graduated to superstar status, hitting .303 with 36 home runs, 125 RBIs, 103 runs scored and 99 walks. The Diamondbacks are pinching themselves for getting Goldy to sign that five-year, $32 million deal before the season.
Where Did You Come From: Though he ran out of gas late in the year, starting pitcher Patrick Corbin became a pleasant surprise in his first full season, finishing at 14-8 with a 3.41 ERA and 178 strikeouts.
Where Did You Go: Two years removed from an excellent 21-4 campaign, Ian Kennedy hit a wall with just three wins and a 5.42 ERA in 21 starts. Odd man out, he was dealt to the Padres for a reliever, minor leaguer and draft pick.
It's Interesting to Note: The Diamondbacks participated in 25 extra-inning games, many of which went on and on and on; the team's 80 overtime frames set a NL record.
San Francisco Giants
What Ed Predicted: 95-67 (first)
What Eric Predicted: 92-70 (first)
What Actually Happened: 76-86 (tied for third)
The scoop: The defending world champs were young, talented and still hungry—and yet it all fell apart in June with a rash of key injuries that exposed a lack of depth. Nobody stepped it up and the Giants found themselves at season's end as one of just five teams to finish at least 10 games below .500 a year after winning it all.
Best of Show: Madison Bumgarner was the one bright spot in a surprisingly disappointing rotation, placing fifth in the NL with a 2.77 ERA and 1.03 WHIP (walks and hits allowed per inning).
Where Did You Come From: When the Giants' bullpen corps took a hit from the injury bug, Sandy Rosario came out of the blue and provided emergency glue with continuously solid middle relief.
Where Did You Go: Few players got hit harder by the WBC Curse than pitcher Ryan Vogelsong, who floundered for the Giants after his turn with the USA team; just when it looked like he was starting to turn things around, he got his hand broken while hitting. He fared slightly better in a late-season return but still finished 4-6 with a 5.73 ERA.
It's Interesting to Note: This is what Barry Zito gave the Giants in return for $126 million over seven years: A 63-80 record and 4.62 ERA. The Giants hold a $22 million option for 2014, but they'll instead likely pay him $7 million just to go away.
San Diego Padres
What Ed Predicted: 77-85 (fourth)
What Eric Predicted: 73-89 (fourth)
What Actually Happened: 76-86 (tied for third)
The scoop: The Padres brought in the fences at Petco Park, but it didn't translate to better play on the field or better numbers at the gate. Roster disruptions didn't help; Cameron Maybin missed most of the year with a bum wrist, and fellow speedster Everth Cabrera was locked away for the final two months because of his Biogenesis involvement.
Best of Show: After five years, Will Venable finally got some radar love as his 22 homers and 23 steals attracted attention around the league. Unfortunately for the Padres, all but three of his taters were solo shots.
Where Did You Come From: Thought to be one of those gruff, strong-armed pitchers who throw 100+ MPH first and ask questions later, Andrew Cashner (10-9, 3.09 ERA) instead dialed down the speed, threw smart and got better with each outing in his first full season. In his last six starts, he was 2-2—but with a stifling 0.81 ERA.
Where Did You Go: Arguably the NL's best hitter in the last half of 2012, Chase Headley was predicted to maintain the elite status for 2013 with the fences moved in at Petco; strangely, he retreated back to common player status, hitting a mediocre .250 with 13 homers—only five of which came at home.
It's Interesting to Note: Despite the promise of higher scores with the fences moved in at Petco Park, only the lowly Marlins had a lower RBI leader than the Padres' Jedd Gyorko, whose 63 paced San Diego.
Colorado Rockies
What Ed Predicted: 70-92 (fifth)
What Eric Predicted: 62-100 (fifth)
What Actually Happened: 74-88 (fifth)
The scoop: Nobody gave the Rockies much of a chance; I personally tabbed Colorado to be the majors' worst team. But I had glossed over the fact that injuries and an insane pitching strategy (remember Jim Tracy's four-man rotation and 75-pitch limit?) truly doomed the Rockies in 2012. Its rotation free and its hitters healthy, the Rockies impressed early on before inevitably falling to the injury bug (can't Carlos Gonzalez and Troy Tulowitzki stay healthy all year for once?) and slipping all the way back to the cellar as expected. But along the way, they regained a chunk of lost respect.
Best of Show: A franchise-record 27-game hitting streak fueled Michael Cuddyer's second season with the Rockies, landing him a starting role in the All-Star Game before taking the NL batting title with a .331 average.
Where Did You Come From: When Rafael Betancourt bowed to Tommy John surgery (and, at age 38, perhaps forced retirement) in July, Rex Brothers took over as the team's closer and put up un-Rockie like numbers with a superlative 1.74 ERA to go with 19 saves in just 21 opps.
Where Did You Go: Tyler Colvin appeared to be on his way to stardom after a mild breakout 2012 for Colorado—but a rotten start (.160, no homers in 27 games) sent him down I-25 to Triple-A Colorado Springs, where his numbers failed to impress the Rockies into bringing him back.
It's Interesting to Note: The Rockies committed 15 balks; Washington was second in the majors with eight.
AL East
Boston Red Sox
What Ed Predicted: 80-82 (fifth)
What Eric Predicted: 87-75 (third)
What Actually Happened: 97-65 (first)
The scoop: Ed was a little gun-shy on a Boston revival while I felt the Red Sox had the tools and, perhaps, revived focus to prop themselves back to life; yet I don't think either of us thought they'd be this good, especially in baseball's toughest division. Productive hitting and confident contributions from a patchwork staff (11 starters, three closers) charged the Red Sox to the top of the AL East before they floored it in late summer and ran away from the rest of the pack.
Best of Show: David Ortiz continued his post-steroids renaissance and cemented his stature as the Red Sox' modern-day icon, leading the team on the field with a .309-30-103 effort in 137 games while profanely rallying the team and city when it needed a shoulder to lean on in the wake of the Boston Marathon bombings in April.
Where Did You Come From: At age 30, switch-hitting outfielder Daniel Nava finally came into his own after years bouncing between the Red Sox and minors, hitting .306 with 12 homers, 66 RBIs and 77 runs scored.
Where Did You Go: Andrew Bailey still hasn't found his footing since arriving in Boston in the deal that sent Josh Reddick to Oakland. The closer saved just eight of 13 opportunities before conceding to mid-season shoulder surgery; don't expect him back on the mound until the latter part of 2014.
It's Interesting to Note: Batters hit just .099 against Clay Buchholz when they were ahead in the count.
Tampa Bay Rays
What Ed Predicted: 91-71 (second)
What Eric Predicted: 93-69 (first)
What Actually Happened: 92-71 (second)
The scoop: Underwhelming players, small crowds, big results. It was just business as usual at St. Petersburg, where the Rays continued to show what can be done better than anyone else on a shoestring budget. Tampa Bay lost sight of the Red Sox down the stretch but survived the wild card race thanks to yet another bump in pitching depth (introducing Alex Cobb and Chris Archer) and a standard lineup upgraded at midseason with the arrival of minor league hotshot Wil Myers, the likely AL Rookie of the Year.
Best of Show: Evan Longoria remained the main bat in the Rays' offense, leading the team with 91 runs, 39 doubles, 32 homers and 88 RBIs.
Where Did You Come From: Shed of the high expectations that burdened him in Los Angeles, James Loney got a fresh start with the Rays and played his best baseball yet—hitting .299 with 13 homers and 75 RBIs; his .351 average on the road was the majors' highest among players with 200 at-bats.
Where Did You Go: A 12-10 record somehow masked the naked truth that Jeremy Hellickson was a much worse pitcher, as evidenced by a 5.17 ERA; what makes this more ironic is that last year, Hellickson's ERA was two runs better—and his record (10-11) worse.
It's Interesting (or Depressing) to Note: Even as the Rays continued to perform as a model organization, even as untold thousands of Yankee and Red Sox fans filled Tropicana Field for roughly a quarter of Tampa Bay's home schedule, the Rays still finished dead last in major league attendance at 1.5 million. Yes: Even the cover-your-eyes Marlins and Astros sold more tickets.
Baltimore Orioles
What Ed Predicted: 87-75 (third)
What Eric Predicted: 80-82 (fifth)
What Actually Happened: 85-77 (third)
The scoop: The Orioles remained a tough competitor following their long-overdue return to the postseason in 2012, but the equally tough AL East simply became too much for them in 2013 despite three outstanding offensive efforts from Chris Davis, Adam Jones and Manny Machado to go with a sturdy rotation that lacked an ace element.
Best of Show: The 2012 season was thought to be the big breakthrough for Davis, but people then had no idea what the 27-year-old slugger had in store for 2013—ripping 20 more homers to set a franchise record with 53.
Where Did You Come From: The Orioles tried Tommy Hunter as a starter in 2012 and he failed the test; this season, they put him in the bullpen and he responded, taking over set-up duties and finishing the year with 21 holds and a 2.81 ERA.
Where Did You Go: One reason the set-up position was available for Hunter was because it was recklessly abandoned by Pedro Strop, so strong in 2012 but a flop out of the gate this season; with a 7.25 ERA at the end of June, the Orioles shipped him off to the Cubs, where he regained some of that lost magic.
It's Interesting to Note: Matt Wieters hit a disappointing .235 overall, but batted .333 with a 0-2 count.
New York Yankees
What Ed Predicted: 84-78 (fourth)
What Eric Predicted: 84-78 (fourth)
What Actually Happened: 85-77 (fourth)
The scoop: It wasn't 1965 redux for the injury-clobbered Yankees (as some had warned), thanks to some early reclamation efforts from Travis Hafner and Vernon Wells (before they ran out of gas), reliable all-around play from Brett Gardner and a late splurge from once-and-current Yankee Alfonso Soriano. Still, 85-77 is tough to stomach for anyone named Steinbrenner, watching CC Sabathia (4.78) underwhelm and Alex Rodriguez distract from far and near with his legal shenanigans.
Best of Show: Robinson Cano remained the one elite constant on a team loaded with players not earning their elite salaries, hitting .314 with 27 homers and 107 RBIs. The Yankees are saying they won't go to all costs to re-sign Cano, a free agent; they might want to reconsider.
Where Did You Come From: The hot-and-cold Alfonso Soriano, traded from the Cubs after he continued his sleepwalking act at Wrigley, showed with the Yankees that when he's on, he's unstoppable. His 18 homers and 52 RBIs after the All-Star Break were tops in the majors.
Where Did You Go: It was rocky navigating for The Captain to say the least, as Derek Jeter endured four separate stays on the disabled list, hitting just .190 in 17 games. Less than a year away from turning 40, is there a rebound left in him?
It's Interesting to Note: The Bronx Bombers' overall lack of power was historically evident as they became the first team in major league history to see their home run total reduced by over 100 from the previous year.
Toronto Blue Jays
What Ed Predicted: 93-69 (first)
What Eric Predicted: 91-71 (second)
What Actually Happened: 74-88 (fifth)
The scoop: Visions of glory after numerous high-profile acquisitions (highlighted by their one-sided trade with the Marlins), quickly dissipated when pitchers R.A. Dickey and Mark Buehrle initially struggled, shortstop Jose Reyes went down to injury barely two weeks in, Supersteroidman Melky Cabrera transformed back to Clark Kent and one-time Miami ace Josh Johnson completely broke down. An 11-game win streak in June gave the Jays some hope, but they followed that up by going 36-52 the rest of the year.
Best of Show: After his breakout 42-homer campaign in 2012, Edwin Encarnacion performed a satisfying encore with 36 more dingers to go with 104 RBIs and a .272 average.
Where Did You Come From: On a roster full of disappointment, Aaron Loup was one of the few unexpected bright spots, holding down opponents from the Toronto bullpen with a 2.47 ERA in 66 appearances.
Where Did You Go: The ever-fragile Josh Johnson broke apart like a box full of china without the bubble wrap. In 16 starts, the 29-year-old southpaw won just two of 10 decisions with a 6.20 ERA before an arm injury mercifully ended his year in early August.
It's Interesting to Note: The nine spot in the batting order combined for 93 RBIs, the most by a team since the 2003 Red Sox.
AL Central
Detroit Tigers
What Ed Predicted: 100-62 (first)
What Eric Predicted: 95-67 (first)
What Actually Happened: 93-69 (first)
The scoop: The Tigers were the easiest team to pick for a division crown—and even with a little suspense from a surprising Cleveland side, they managed to breeze through the AL Central as expected. Justin Verlander hiccupped a little but was more than picked up in the rotation by the major league leader in wins (Max Scherzer, with 21) and the AL ERA leader in Anibal Sanchez (2.57); at bat, Miguel Cabrera resumed his triple crown efficiency before slowing down late with groin issues—and Victor Martinez, after missing all of 2012 to a torn ACL, caught fire after the All-Star Break following a slow start.
Best of Show: Cabrera will likely win his second straight AL MVP after putting up ferocious numbers in a .348 batting average, 44 homers and 137 RBIs—figures that would have been right at home in the time of Greenberg, Gehrig and Foxx.
Where Did You Come From: Second-year reliever Drew Smyly drew smiles from teammates as he developed into a dependable set-up man for Joaquin Benoit, accruing 21 holds to go with a 6-0 record and 2.37 ERA.
Where Did You Go: There were murmurs of Phil Coke taking over as the team's closer as he came on hot late last season, but Coke was not the real thing this year as he labored to an 0-5 record and 5.40 ERA; forearm tendinitis might have been to blame.
It's Interesting to Note: All five pitchers in the Detroit rotation won at least 13 games.
Cleveland Indians
What Ed Predicted: 81-81 (third)
What Eric Predicted: 70-92 (fifth)
What Actually Happened: 92-70 (second)
The scoop: Ed sensed improvement from the Indians before Opening Day, but I was far from sold—believing they'd be doomed by a rotation full of burned-out aces who'd seen far better days. So who would have thought that Ubaldo Jimenez would have shown some of his old Colorado chic, Scott Kazmir would have sustained success (let alone sustained play) and that Justin Masterson would lower his ERA by two full runs? Not me, obviously. Furthermore, 10 not-so-little Indians hit at least 10 or more home runs (two others hit nine) as the Tribe got better with each passing day; their 10-game winning streak to end the season was the longest such run since the 1970 and 1971 Orioles.
Best of Show: Jason Kipnis was the team's most complete offensive component, hitting .284 with 17 homers, 84 RBIs, 36 doubles and 30 steals.
Where Did You Come From: Kazmir, last seen getting bombed in Triple-A before the Angels gave up on him, returned from a year off and, along with Jimenez, threw with more confidence with each passing start. He finished at 10-9 with a 4.04 ERA—3.38 after the All-Star Break.
Where Did You Go: Two years ago, Asdrubal Cabrera was a rising star at shortstop both with his glove and bat; maybe the defense is still there, but the offense has eluded him with an average that sank to .242 and an on-base percentage at .299.
It's Interesting to Note: Nobody in baseball played better against sub-.500 teams than the Indians, who were 55-18.
Kansas City Royals
What Ed Predicted: 94-68 (second)
What Eric Predicted: 85-77 (second)
What Actually Happened: 86-76 (third)
The scoop: Hope finally landed in Kansas City as the Royals pushed over the .500 mark—as we expected—for only the second time in the last two decades. What did the trick was the trade with Tampa Bay that sent Wil Myers to the Rays and brought James Shield to K.C.; the Royals felt they had enough good young bats (and proved it during the season) but needed Shields' arm, and his 13-9 record and 3.15 ERA led a rotation that put less pressure on a bullpen that dominated with, easily, the AL's best ERA (2.55).
Best of Show: In his first full year at the closer spot, Greg Holland was simply electric—saving a franchise-record 47 games (just three opps blown) with a stellar 1.21 ERA while striking out 103 batters in 67 frames.
Where Did You Come From: After one hopeless year after another in which he failed to live up to the top-draft-pick hype, Luke Hochevar was demoted from ace to middle reliever and, with less pressure upon him, rose to the challenge with a 5-2 record, 1.92 ERA and a filthy .169 opponents' batting average in 58 appearances.
Where Did You Go: Pitcher Wade Davis was the one component of the Royals-Rays trade that went sour. The right-hander bombed as a starter (6-10, 5.67 ERA) and spent September trying to sort things out from the bullpen.
It's Interesting to Note: Shields was dynamic (10-3, 2.07 ERA) on the road but mortal (3-6, 4.37) at home.
Minnesota Twins
What Ed Predicted: 69-93 (fifth)
What Eric Predicted: 74-88 (fourth)
What Actually Happened: 66-96 (fourth)
The scoop: It was evident before Opening Day that the Twins weren't going to scare anyone in 2013. Once Joe Mauer's season ended with a concussion, the blackout of star power ensued—and the results were predictably telling. Young prospects failed to materialize, to my chagrin; I picked Aaron Hicks (.192 in 81 games) to win AL Rookie of the Year. On the mound, an aceless, no-name staff failed to yield a single 10-game winner.
Best of Show: Mauer continued to be one of the game's toughest outs, hitting .324 with a .404 on-base percentage in 113 games before his concussion; he rightly got the starting nod as catcher for the AL All-Star team.
Where Did You Come From: Outfielder Oswaldo Arcia, not Hicks, stirred up Rookie of the Year interest with 14 homers and 43 RBIs in just 97 games.
Where Did You Go: Pitcher Vance Worley looked to be a rising star a few years back at Philadelphia, and the Twins thought highly enough to acquire him and make him their Opening Day starter. But in 10 starts he was 1-5 with a 7.21 ERA—hitters banged him up to the preposterous tune of a .381 batting average—before being boxed up to the minors, never to return.
It's Interesting to Note: The Twins were one of two teams Casper Wells pitched for in 2013. What's interesting is that he's not a pitcher; he's an outfielder.
Chicago White Sox
What Ed Predicted: 76-86 (fourth)
What Eric Predicted: 80-82 (third)
What Actually Happened: 63-99 (fifth)
The scoop: I wrote back in March: "The sum total of the Pale Hose's chances lie in the negative." No doubt. Chicago was good enough to play .500 ball through Memorial Day—but then the bottom dropped out. The white flag was raised by midsummer as stars Alex Rios and Jake Peavy were dealt away to contenders and the Sox crashed late by winning only seven of their last 30 games; they finished a defeat shy of their first 100-loss campaign since 1970.
Best of Show: Chris Sale was one of the game's best pitchers, but you wouldn't know it looking at an 11-14 record that was achieved thanks to lousy run support; his 3.07 ERA was the AL's best by a pitcher with a losing record.
Where Did You Come From: Rookie Conor Gillaspie got the call at third base and performed modestly well—which is more than you can say about most of the White Sox' other hitters—with a .245 average and 13 homers he can certainly build on.
Where Did You Go: After years as a steady, though not spectacular, presence in the rotation, Gavin Floyd broke down after just five starts (which earned him a 0-4 record and 5.18 ERA), and missed the rest of the year with elbow surgery.
It's Interesting to Note: Alexi Ramirez (.284 batting average, 26 walks) had a lower on-base percentage than Adam Dunn (.219, 76 walks).
AL West
Oakland A's
What Ed Predicted: 85-77 (third)
What Eric Predicted: 85-77 (second)
What Actually Happened: 96-66 (first)
The scoop: It seems that every year, Ed and I take stock in the AL West and discount the A's because, hey, they can't keep playing over their heads—can they? And yet they do, which leads me to wonder: Maybe this is just the way they are. Billy Beane and Co. did it again this year, using little funds and an aging, stinky stadium to knock off the heavily favored Angels and talented Rangers for their second straight AL West title. Clutch hitting and confidence from a bevy of young pitchers, once again, played a major role.
Best of Show: Josh Donaldson, one of those names from last year that made you ask, "Who?" got everyone's attention this season with a breakout performance (.301, 37 doubles, 24 homers, 93 RBIs, 76 walks) that probably won't win him the MVP but will earn him more than a few votes.
Where Did You Come From: See Donaldson above.
Where Did You Go: Veteran outfielder Chris Young was neither lucky (he was robbed of game-winning homers in back-to-back games this summer) nor good; a hit in his second-to-last at-bat of the season spared him the stigma of finishing the year with a sub-.200 average.
It's Interesting to Note: The team with the third best record was represented by only two players at the All-Star Game—and that was only when closer Grant Balfour was called in to fill in for starter Bartolo Colon, who was unavailable to participate.
Texas Rangers
What Ed Predicted: 88-74 (second)
What Eric Predicted: 83-79 (third)
What Actually Happened: 91-72 (second)
The scoop: With Josh Hamilton gone, pitchers Neftali Feliz and Matt Harrison shelved for the bulk of the year, Lance Berkman unable to contribute and Nelson Cruz dogged by Biogenesis, this wasn't so bad of a effort in Arlington. What was left of the Rangers was strong all around, powered by MVP candidate Adrian Beltre and strikeout king Yu Darvish, who twice nearly no-hit (or perfected) the Astros. The memory of 2013 will be soured by first abandoning their division lead on Oakland (again) before blowing a wild card advantage over Cleveland.
Best of Show: There was no slowing up the 34-year-old Beltre, who produced another star turn with a .315 average, 30 homers and 92 RBIs; he co-led the majors with 199 hits, thanks to the extra game with Tampa Bay to determine the final AL wild card spot.
Where Did You Come From: Joe Nathan arguably had his best year yet as a closer, but Neal Cotts was just as good (if not better) at preceding him from the bullpen—producing a miniscule 1.11 ERA in 57 innings.
Where Did You Go: After going 32-20 over two quality seasons in the rotation, Matt Harrison was pummeled in his first two starts before being sidelined for the rest of the year with a major back issue.
It's Interesting to Note: The Rangers' 53-23 record against divisional foes was baseball's best—but they were 38-49 against everyone else.
Los Angeles Angels of Anaheim
What Ed Predicted: 98-64 (first)
What Eric Predicted: 94-68 (first)
What Actually Happened: 78-84 (third)
The scoop: The year's biggest disappointment, the Angels had preseason World Series bettors everywhere tearing up their tickets before the first two months of the season were done. Josh Hamilton joined Albert Pujols as mega-salaried mega-letdowns, the pitching was a mess beyond Jered Weaver and C.J. Wilson and few if any teams made more errors or gave up more steals. Worse: The Astros edged them in head-to-head competition.
Best of Show: Mike Trout shredded any doubts of a sophomore jinx, as he remained the game's most complete player and placed in the top 10 of almost every offensive category while continuing to marvel on defense. This is the guy Artie Moreno should be paying $200 million for.
Where Did You Come From: With a thin outfield beyond Trout and a weak Hamilton, J.B. Shuck—who entered the year with 37 previous games of big league experience—put a some life into the Angels with a .293 average.
Where Did You Go: If there is a 'Sigh' Young Award given to the worst pitcher, Joe Blanton might be your frontrunner. The veteran right-hander was 2-14 with a 6.04 ERA, was hit for average (.317), power (29 homers in 132 innings) and speed (17 steals in 17 attempts).
It's Interesting to Note: Trout set a major league record by playing 148 games in the outfield without making a single assist.
Seattle Mariners
What Ed Predicted: 72-90 (fourth)
What Eric Predicted: 74-88 (fourth)
What Actually Happened: 71-91 (fourth)
The scoop: The Mariners bulked up on power and brought in the fences at Safeco Field, but they failed to address their most dire need: Pitching depth. Hisashi Iwakuma provided one bright surprise in the rotation, but beyond him and the usual greatness from Felix Hernandez, the staff was a no-show.
Best of Show: In his first full season on this side of the Pacific, the 32-year-old Iwakuma earned modest Cy Young consideration with a 14-6 record and excellent 2.66 ERA.
Where Did You Come From: Rookie shortstop Bing Miller provided pop and a decent batting average (.265 is nothing to write home about—unless you're a Mariner), hastening light-hitting Brendan Ryan's exit from Seattle.
Where Did You Go: Remember when Jesus Montero was to be the next big thing among catching prospects? Seems so long ago to us, too. The 23-year-old Venezuelan hit just .208 with three homers in 29 games before (first) being demoted to the minors and (second) getting suspended for being a Biogenesis client.
It's Interesting to Note: Justin Smoak was 0-for-12 with eight strikeouts and a double play grounder with the bases loaded.
Houston Astros
What Ed Predicted: 63-99 (fifth)
What Eric Predicted: 64-98 (fifth)
What Actually Happened: 51-111 (fifth)
The scoop: How bad would the Astros be? 1962 Mets-bad? 1899 Cleveland Spiders-bad? For a while in midsummer, there was a glimmer of hope that Houston's inaugural AL duty would turn for the better as a desperate rotation received some rookie fuel from Jarred Cosart and Brett Oberholtzer—but despite that, the Astros got worse, losing their last 15 games to end the year while pained fans refused to watch them on TV (they literally drew a 0.0 local rating for one September game).
Best of Show: Second baseman Jose Altuve remained the only All-Star-worthy Astro, hitting .283 with 35 steals.
Where Did You Come From: Cosart was exceptional in 10 late-season starts, furnishing a 1.95 ERA—but in typical modern-day Astro fashion, managed only one win for his efforts (to be fair, he also lost just once).
Where Did You Go: Yes, Phil Humber was the guy who threw a perfect game for the White Sox in 2012. And yes, Humber was the guy who finished 0-8 with a 7.90 ERA for Houston in 2013.
It's Interesting to Note: The Astros were given 61 save opportunities; they blew nearly half of them (29).

2013: Coming On Strong After two years of internal misery, the Boston Red Sox come together and give an emotional lift to a wounded city with an inspirational championship effort.