Baseball's Best, Worst and Most Surprising: The 2014 Season in Review
A look back at the best, worst and most surprising players and teams during the 2014 major league season.
By Eric Gouldsberry, This Great Game—Posted October 24, 2014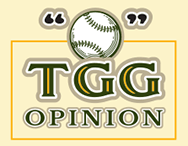 It must be said: The 2014 MLB campaign was one of the more ordinary in recent memory. Don't get us wrong—it wasn't ordinary in a boring way, but ordinary in that there was little in the way of controversy (no Biogenesis), off-field stories (the Red Sox and Boston Strong) or where-did-you-come-from success stories (Alex Fernandez, Matt Harvey).
The final standings were no less shocking, with our springtime predictions being about as accurate as we can ever recall in the eight or so years we've been doing this. Seven of my 10 postseason picks actually got there (including Kansas City), I correctly and exactly forecasted the records of four teams and my suggestion that the recently moribund Milwaukee Brewers would rise and contend for the wild card was spot on. Ed got six playoff picks right, including the return to form of the Los Angeles Angels of Anaheim and the resilience of the Baltimore Orioles in their aspirations to return to October.
Some things didn't go exactly to plan. I had Tampa Bay winning the pennant and, man, was I ever out to lunch there. Cincinnati also disappointed in the wake of my crowning them as NL Central champs, and I was way too wary of the Angels and Orioles to think they could top their divisions. Ed also got snookered in by the Reds and thought highly enough of Texas and Philadelphia that they'd be wild card entrants—only to see them finish in last place instead.
So here's our breakdown of the 2014 season, team by team, hero by hero, zero by zero.
NL East
Washington Nationals
What TGG Predicted: 90-72 (first)
What Actually Happened: 96-66 (first)
The scoop: The Nationals played ping-pong at the top of the NL East with Atlanta before bolting to, in the end, a rather easy divisional title—making first-year manager Matt Williams' job relatively easy. Making it even easier was a terrific pitching staff that led the majors with a 3.03 earned run average, five starting hurlers with 10 or more wins and a potent hitting lineup (when healthy). Overall, this may have been the most productive and balanced squad in all of baseball.
Best of Show: When the NL MVP vote is revealed, don't be surprised to see Anthony Rendon's name near the top of the list. In his first full season, the 24-year-old Houston native excelled in almost every offensive category and led the NL with 111 runs.
Where Did You Come From: Tanner Roark gave us some advance warning late last year when he won seven of eight decisions with a 1.51 ERA, but his 15-10, 2.85 performance in 31 starts, still, likely exceeded everyone's expectations.
Where Did You Go: It was puzzling enough that Nate McLouth essentially left an everyday role in Baltimore to sign a free agent deal to back up the Washington outfield. Maybe McLouth himself is starting to scratch his head after hitting .173 in 79 games, mostly as a late-inning replacement.
It's Interesting to Note: Jayson Werth hit .391 in at-bats where the count went to 0-2.
Atlanta Braves
What TGG Predicted: 84-78 (second)
What Actually Happened: 79-83 (tied for second)
The scoop: A rotation lacking Kris Medlen and Brandon Beachy (both Tommy John'd in spring training) was thought to weigh down the Braves, but it was the hitting that actually turned to heavy lead as only the punchless San Diego Padres providing fewer runs or power among NL teams. Still, the Braves were in it until collapsing down the stretch toward their first losing season since 2008.
Best of Show: Craig Kimbrel once again proved that there are few if any closers who are better, closing out 47 games (including his last 26 in succession) with a 1.61 ERA while limiting opponents to a .142 average.
Where Did You Come From: In the wake of the year-ending injuries to Medlen and Beachy, 23-year-old southpaw Alex Wood came to the rescue and provided a 2.78 ERA that was the league's 10th best. Not surprisingly, a lack of offensive support quelled his record to 11-11.
Where Did You Go: The disintegration of Dan Uggla is complete. After falling apart late in 2013, the veteran second baseman found no bounceback and was let go by the Braves in July after hitting .162 with a pair of homers.
It's Interesting to Note: The Braves were a major league-worst .193 with runners in scoring position and two outs.
Philadelphia Phillies
What TGG Predicted: 74-88 (third)
What Actually Happened: 73-89 (fifth)
The scoop: The old guard continues to rust, the pitching flops, the new recruits aren't making it, empty seats are more common and Jonathan Papelbon gets obscene with the fans who do show. Seems like ol' times in Philly—and that's not a good thing.
Best of Show: Cole Hamels had a terrific year on the mound—you'd just never know it looking at his 9-9 record. But you would get it once you saw his 2.46 ERA, 198 K's and .235 batting average allowed. He's the first pitcher ever with 30-plus starts and a sub-2.50 ERA to win less than 10 games.
Where Did You Come From: If there was progress with the Phillies, it was to be found in the bullpen—and no reliever was better than rookie Ken Giles, who sported a slick 1.18 ERA and 64 strikeouts in 45.2 innings.
Where Did You Go: Dominic Brown went from breakout star in 2013 to breakdown disappointment in 2014, scuffling with a .235 average and only 10 homers. This is particularly bad news for Phillies fans who've been dying for someone young to step it up.
It's Interesting to Note: Ryan Howard and Marlon Byrd became the first pair of teammates to strike out at least 180 times in one season.
Miami Marlins
What TGG Predicted: 71-91 (fourth)
What Actually Happened: 77-85 (fourth)
The scoop: The Marlins overachieved even with the season-long loss of exciting young ace Jose Fernandez, as Giancarlo Stanton played MVP-caliber ball and there was unexpected support to be found in out-of-exile Casey McGehee and second-year standouts Marcell Ozuna (.269-23-85) and Christian Yelich (.284-9-54, 70 walks and 21 steals).
Best of Show: The typically fragile Stanton was durably having a monster (.288-37-105) season when it all came crashing to an end on a Mike Fiers fastball to the face on September 11 at Milwaukee. Not being able to pad his numbers for an additional two-plus weeks hurt his chances to win the NL MVP.
Where Did You Come From: McGehee returned after a year in Japan and looked surprisingly refreshed, hitting .287 with only four homers but 76 RBIs and 67 walks.
Where Did You Go: Miami became a graveyard for once-stellar veteran pitchers trying to hang on one last time; Randy Wolf, Brad Penny, Kevin Gregg and Carlos Marmol combined to go 3-7 with a 6.81 ERA.
It's Interesting to Note: Henderson Alvarez's home ERA of 1.60 was the best among qualifying pitchers.
New York Mets
What TGG Predicted: 68-94 (fifth)
What Actually Happened: 79-83 (tied for second)
The scoop: The Mets have been portrayed as something of a joke over the last five years or so—but you got to admit, finishing four games shy of .500 was something of an achievement. Give thanks to feisty (if hardly overwhelming) hitting and a decent pitching staff.
Best of Show: Amid the major disappointments from star Mets hitters was a standout power effort from first baseman Lucas Duda, who salvaged with 30 homers and 92 RBIs. 
Where Did You Come From: Rookie Jacob DeGrom eased the pain of Mets fans feeling the loss of 2013 wunderkind/2014 Tommy John patient Matt Harvey, compiling a 9-6 record and sharp 2.69 ERA that makes him a strong candidate for NL Rookie of the Year.
Where Did You Go: Is David Wright doing the big fadeout? At 31, the long-time Met had arguably his flattest campaign yet with a bland .269 average and just eight homers.
It's Interesting to Note: Wilmer Flores twice knocked in six runs in a game; in 76 other contests, he knocked in a total of 17.
NL Central
Cincinnati Reds
What TGG Predicted: 92-70 (first)
What Actually Happened: 76-86 (fourth)
The scoop: Both Ed and I really liked the Reds' chances, but that was way back in the spring—before Aroldis Chapman got drilled in the head, before Joey Votto missed 100 games, before Jay Bruce and Brandon Phillips experienced off years. Compounding the Reds' misery was a bullpen whose 11-31 record was by far the majors' worst and, in one painful stretch, lost 18 straight decisions.
Best of Show: After Clayton Kershaw, there would be little argument that Johnny Cueto was baseball's best pitcher. He was a workhorse (243.2 innings) and an efficient one at that, scoring 20 wins for the first time in his career while posting a 2.25 ERA that was the majors' third best.
Where Did You Come From: Before the season, Alfredo Simon was an average reliever best known for making the police blotto in his native Dominican Republic. Out of nowhere, he was given a rotation role and finished 15-10 with a 3.44 ERA.
Where Did You Go: Among the many vets who took a dive this season in Cincinnati, none dove deeper than Bruce, who crashed to a .217 average and 18 homers after averaging 30-plus each over the previous three years. A bothersome knee—and an arguably too-quick return from the DL mending from it—may have been to blame.
It's Interesting to Note: In the first 11 years of Great American Ballpark, there were 11 1-0 games played. In 2014 alone, there were seven.
St. Louis Cardinals
What TGG Predicted: 90-72 (second)
What Actually Happened: 90-72 (first)
The scoop: I got the record right; only the placement was off. The Cardinals didn't sustain that insane success of hitting with runners in scoring position from last year, nor did they greatly benefit from all those hot young arms that were to turn this team into a juggernaut; instead, it was a sure and steady process guided by the vets both on the mound and at the plate that brought the Redbirds back to the postseason.
Best of Show: Adam Wainwright was his usual superb self, winning 20 games for the second time while establishing a terrific 2.38 ERA. He has won 92 games over his last five seasons pitched (excluding his absent 2011 campaign to Tommy John surgery).
Where Did You Come From: Kolten Wong could have buried his head in the sand and cried "woe is me" with the violins for his World Series baserunning blunder last October, but instead he took over the second base job from a badly ineffective Mark Ellis and contributed with 12 homers and 20 steals in this, his first full season.
Where Did You Go: Nowhere, then Boston, for Allen Craig, who after several excellent seasons performed poorly (.237, 7 homers in 97 games) before he was shipped to the Red Sox—where things only got worse.
It's Interesting to Note: After shattering a record for the highest batting average (.330) with runners in scoring position in 2013, the Cardinals hit only .254 in similar situations this season to rank 18th out of 30 teams.
Milwaukee Brewers
What TGG Predicted: 89-73 (third)
What Actually Happened: 82-80 (third)
The scoop: We went out on a limb and picked the Brewers, loaded with a solid core of veterans flanked by some strong up-and-coming talents, to be the surprise team of the year. And for nearly five months, we were right. Bu then the bats caught a cold and the team went 11-25 down the stretch, first losing their grip on first place and then what seemed a certain postseason spot.
Best of Show: There was no better source of reliability to be found among the Brewers than Jonathan Lucroy, who hit .301 and set a major league record with 46 doubles as a catcher (he hit 53 overall to lead the majors).
Where Did You Come From: After yo-yoing back and forth between the Brewers and the minors the previous three seasons, Mike Fiers finally stuck in the rotation and became one of the few bright spots in Milwaukee's dark second half with a 6-5 record and 2.13 ERA. Of course, he'd like to take back that pitch to Giancarlo Stanton's face.
Where Did You Go: After a fantastic breakout 2013 that included a .294 average and 44 steals, Jean Segura regressed back to relative obscurity in almost all facets of his game, hitting just .246 with half the extra base hits and steals.
It's Interesting to Note: Khris Davis hit .403 in 18 interleague games—and .221 against NL teams.
Pittsburgh Pirates
What TGG Predicted: 84-78 (fourth)
What Actually Happened: 88-74 (second)
The scoop: Depth was a concern for a team that lost some key players without reloading, but solid performances from the middle-class portion of the lineup (i.e., Russell Martin, Josh Harrison) a bullpen that led the NL with 33 wins, and a strong finish propelled the Bucs back to the postseason.
Best of Show: Despite looking like a proverbial bulls-eye to opposing pitchers, Andrew McCutchen rose above the bruises and surged down the stretch toward a possible second straight MVP with a .314/.410/.542 slash line.
Where Did You Come From: When the Pirates got tired of third baseman Pedro Alvarez airmailing his throws to first, Josh Harrison came in from a crowded outfield and not only excelled defensively, but chalked up hit after hit—nearly winning the NL batting title in the process with a .315 mark.
Where Did You Go: After a fantastic (and rather surprising) 2013 season as a first-time closer at age 36, Jason Grilli returned to anonymity with a depressing start (four blown saves and a 4.87 ERA) that resulted in a midseason trade to Los Angeles of Anaheim.
It's Interesting to Note: The Pirates finished the season with 9,999 all-time losses.
Chicago Cubs
What TGG Predicted: 59-103 (first)
What Actually Happened: 73-89 (fifth)
The scoop: It was a typically poor start for the Cubs with poor run support that left their starting pitchers (Jeff Samardzija, in particular) banging their heads against a wall. But the team perked up and, infused with some of its heralded hitting prospects called up from the minors, began swinging away (even if they missed at an awfully alarming rate) and played close to .500 through the second half.
Best of Show: The maturation of Anthony Rizzo reached a satisfactory stage as the young slugger paced the Cubs with 32 homers, a .286 average and (with 73 walks) a .386 on-base percentage that was the league's fourth best.
Where Did You Come From: After three-plus years of frustration in Baltimore, Jake Arrieta played out his first full year with the Cubs and marveled with a 10-5 record and stellar 2.53 ERA. He was particularly sharp at home, losing only once in 12 starts with a 1.46 ERA.
Where Did You Go: In 2013, Nate Schierholtz was essentially the only guy in the Cubs' lineup with a reliable bat; this season, he disappeared by hitting .192 over 99 games before being sent off to Washington to be used as an off-the-bench performer.
It's Interesting to Note: The Cubs struck out 300 times in August alone, setting an all-time team mark for a month.
NL West
Los Angeles Dodgers
What TGG Predicted: 94-68 (first)
What Actually Happened: 94-68 (first)
The scoop: We were both right on target with the Dodgers, even if things didn't sometimes go to plan at Chavez Ravine, most exemplified by a bullpen that began the season with four proven closers but ended it as a near wreck. Still, the Dodgers' depth in the rotation and the everyday lineup boosted the team to the NL West title as expected.
Best of Show: Clayton Kershaw was better than ever, overcoming early season shoulder issues and a rare breakdown start at Arizona to mold together his fourth straight ERA title (with a career-best 1.77 figure), in addition to personal bests in wins (21) and winning percentage (.875).
Where Did You Come From: After a series of so-so years with the Mets, Justin Turner turned up as a reserve infielder and impressed whenever he was asked to plug in, with a .340 average in 288 at-bats; only Jose Altuve hit higher among players who logged 100 or more games.
Where Did You Go: Andre Ethier remained the odd man out in a crowded, star-studded outfield, hitting .249 with just four homers when given the chance; at least he's getting well paid.
It's Interesting to Note: The Dodgers were dead last in the majors with the bases loaded, hitting just .191—and were one of two teams (Seattle being the other) that failed to hit a grand slam.
San Francisco Giants
What TGG Predicted: 89-73 (second)
What Actually Happened: 88-74 (second)
The scoop: The Giants started and finished strong, but in between the team was addled with a gulf of losing baseball that erased an early nine-game lead on the Dodgers and included, at one point, a stretch of 29 home games with just seven wins. With little depth, the Giants managed to return to the postseason despite major absences from Matt Cain, Brandon Belt and (again) Angel Pagan.
Best of Show: As the once-vaunted San Francisco rotation showed major cracks in the armor, Madison Bumgarner carried on as if he'll never break down. The big lefty set a career mark with 18 wins and produced a fine 2.98 ERA.
Where Did You Come From: With rookie Brandon Hicks bombing, Marco Scutaro stuck on the shelf and Dan Uggla showing nothing, second base became a Giant liability at AT&T Park until Joe Panik came to the rescue and developed into a hitting machine, batting .305 with one single after another—usually in clutch moments.
Where Did You Go: Matt Cain labored through his first 15 starts like he was hurt, and then admitted that he was. Surgery to remove bone chips followed, and The Horse was thus restricted to two wins and a subpar 4.18 ERA.
It's Interesting to Note: Pitcher Ryan Vogelsong (8-13, 4.00 ERA) wasn't at his best, but neither were his teammates when it was his turn on the mound; they scored two runs or less in 17 of his 32 starts.
Arizona Diamondbacks
What TGG Predicted: 79-83 (third)
What Actually Happened: 64-98 (fifth)
The scoop: The Diamondbacks started the year with two losses in Australia and never recovered, suffering through a miserable April; just when it looked like things had returned to normal, they fell apart again in the final two months, thanks to the loss of Paul Goldschmidt (broken hand) and the trading away of trusted everyday favorites Martin Prado and Gerardo Parra. They were, by the record, the majors' worst team.
Best of Show: Goldschmidt was having another MVP-level year (.300-19-69, 39 doubles) when the Pirates came in on his hands and knocked him out of commission for the rest of the season on August 1. Even with 53 games missed, he still led the team in most every offensive category.
Where Did You Come From: 27-year-old rookie outfielder David Peralta looks to be a key to the Snakes' future after hitting a robust .286 with 12 doubles, nine triples and eight homers over 88 games.
Where Did You Go: Trevor Cahill (3-12, 5.61 ERA) was the epitome of the Diamondbacks' terrible start, and he never got on track even after spending a good bit of the midseason in the minors.
It's Interesting to Note: A year after setting the NL record for extra innings, the Diamondbacks performed like experts on the subject, winning 10 of 16 overtime games.
San Diego Padres
What TGG Predicted: 77-85 (fourth)
What Actually Happened: 77-85 (third)
The scoop: San Diego pitching was good and the Padres played well at home (a Petco Park-best 48-33), but the Padres simply couldn't hit if their lives depended on it. There wasn't even the career-year boost from someone like Chase Headley or Will Venable as in recent years past. The Padres were dead last in the majors with 535 runs and a .226 average; should we move those Petco fences in a little bit more?
Best of Show: Reliever Joaquin Benoit came in from Detroit and did pretty much everything he was asked to do—furnishing an exceptional 1.49 ERA in 53 appearances, with 16 holds and 11 saves after Huston Street's departure to Anaheim.
Where Did You Come From: Bud Selig. A Hall of Fame named after you in San Diego?
Where Did You Go: What was Carlos Quentin's problem this year? The oft-injured, invisible slugging star saw his action limited to 130 at-bats due to a bad knee—and it showed in the stat sheet with just four homers and a .177 average.
It's Interesting to Note: Despite their well-deserved reputation as a popgun offense, the Padres led the majors with 11 pinch-hit home runs.
Colorado Rockies
What TGG Predicted: 74-88 (fifth)
What Actually Happened: 66-96 (fourth)
The scoop: It was the same ol' story in Denver: Good start, crippling injuries to star players, lousy second half with benchwarmers given more than their share of playing time. Another time-honored Colorado tradition was taken to extremes: The Rockies led the majors with a .322 batting average at home—and were next to last on the road at .228. (The Padres, of course, hit worse.)
Best of Show: Troy Tulowitzki—when he was healthy, anyway. The fragile star shortstop was on pace for a monster year that surely would have made it tough for voters not to crown him with a MVP, even with the Rockies losing and all. He hit .340 with 21 homers, 57 RBIs and 50 walks, all in just 91 games; he batted .417 at Coors Field.
Where Did You Come From: With Gonzalez and Michael Cuddyer out for the majority of the season, Corey Dickerson (.312-24-76) and Charlie Blackmon (.288-19-72, 28 steals) filled in admirably and, more importantly, stay durable in an injury-wracked lineup.
Where Did You Go: We thought it was crazy that Rex Brothers, so good late in 2013 as the fill-in Rockies closer, would get unceremoniously relegated in favor of fortysomething reliever LaTroy Hawkins; apparently they knew something that we didn't—like, that Brothers would register a 5.59 ERA, lose six games and blow six save opps mostly in set-up relief.
It's Interesting to Note: The Rockies won just six of their final 45 road games.
AL East
Tampa Bay Rays
What TGG Predicted: 92-70 (first)
What Actually Happened: 77-85 (fourth)
The scoop: The preseason darlings with many prognosticators (me included) picking them to win the AL pennant, the Rays instead sealed their fate with a miserable mid-spring stretch in which they went 17-37. They recovered and played decent ball over the second half, but it was far too little, too late. Don't blame a rotation that was the league's second best; place the guilt instead on an anemic lineup that slugged worse than every other AL team.
Best of Show: With David Price sent off via a midseason trade, the 'ace' label was transferred to Alex Cobb, the 26-year-old Bostonian who finished the year with his season straight sub-3.00 ERA. He deserved better than the 10-9 record he got.
Where Did You Come From: Outfielder Kevin Kiermaier was one of the few pleasant surprises in a lineup full of unpleasant results, showing a good dose of spunk with 10 homers, 16 doubles and eight triples in 331 at-bats.
Where Did You Go: Reigning AL Rookie of the Year Wil Myers had a near-disastrous sophomore effort, hitting .222 with just six homers in 87 games. A broken wrist had something do to with it, but he also admitted to overconfidence by not properly getting into baseball shape before the season.
It's Interesting to Note: It was the franchise's first losing season since 2007, when they were last referred to as the Devil Rays.
New York Yankees
What TGG Predicted: 90-72 (second)
What Actually Happened: 84-78 (second)
The scoop: The Yankees looked alarmingly ordinary, hardly threatening as veteran hitters tanked and the rotation became physically fractured; Derek Jeter's farewell tour seemed to be the only thing that kept this team relevant in the eyes of baseball fans. Who knows how much worse it would have been had they not got strong returns from late-season additions Martin Prado, Chris Young and Brandon McCarthy.
Best of Show: Rookie Masahiro Tanaka lived up to the hype after an undefeated season in Japan, taking his first six decisions to run his winning streak to 34 and looking all but primed to be the AL's starting pitcher at the All-Star Game before the rigors of starting every five days got to him and his elbow, leading to a 12-week absence. Still, his 13-5 record and 2.77 ERA was the best set of numbers to be found anywhere on the Yankee roster.
Where Did You Come From: Dellin Betances isn't the new Yankee closer—yet. But it may be a matter of time, given a sensational debut that included a 5-0 record, 1.40 ERA, .149 batting average against and 135 strikeouts in 90 innings.
Where Did You Go: Alfonso Soriano, the Yankees' second-half savior in 2013 when he went on one of his patented binges, went ice cold—which he is also known to do—to start 2014 with a .221 average and six homers in 67 games before being released. No other team bothered to pick him up.
It's Interesting to Note: This is the first time in the wild card (post-1993) era that the Yankees missed the postseason for a second straight season.
Boston Red Sox
What TGG Predicted: 89-73 (third)
What Actually Happened: 71-91 (fifth)
The scoop: The emotional magic of 2013 was nowhere to be found as the defending champs struggled out of the gate and never got into gear, falling deeper into the standings before the white flag was raised and the bulk of the pitching rotation was sent away via trade. At least this time, the second-half implosion lacked of controversy, with no hint of mutiny or in-game chicken-and-beer clubhouse parties.
Best of Show: When all else failed, there was Big Papi. David Ortiz held the ship together as best he could, launching 35 homers with 104 RBIs to bring many of the few smiles that Red Sox Nation would wear on the year.
Where Did You Come From: Maybe he's not the second coming of Wade Boggs, but Brock Holt reminded many of the former Boston Hall of Famer by knocking out hit after hit for a .281 average and 68 runs scored in 106 games.
Where Did You Go: Clay Buchholz became the default veteran face after the midseason departures of Jon Lester, Jake Peavy and John Lackey; but he was hardly the default ace, struggling with an 8-11 record and lousy 5.34 ERA after a strong 2013.
It's Interesting to Note: Only the 1998 Marlins (54-108) had a worse record for a defending champion.
Toronto Blue Jays
What TGG Predicted: 81-81 (fourth)
What Actually Happened: 83-79 (third)
The scoop: In an AL East that played like Musical Chairs for much of the campaign, the streaky Blue Jays had their run at the top—winning 20 of 24 games in one stretch to take a healthy six-game lead in early June. But they sank as fast as they rose, losing 24 of their next 35 while the Orioles bolted past and never looked back. The Blue Jays certainly had the offense to get them to the playoffs, but a lackluster pitching staff prevented them from obtaining that goal.
Best of Show: Jose Bautista was fully healthy for the first time in recent memory—and that was bad news for the opposition. Playing all but seven games, the veteran outfielder blasted his way to 35 homers, 103 RBIs, 101 runs scored and 104 walks. 
Where Did You Come From: Marcus Stroman was one of the more unheralded rookie stars of 2014, winning 11 of 17 starts with a decent 3.65 ERA to give the staff a badly needed booster shot. Some veteran advice, though: When you want to take it out on an opposing player, don't aim for the head. (Stroman learned the lesson via a five-game suspension in September.)
Where Did You Go: Brandon Morrow had his "uh-oh" moment in a late April start when he walked eight batters in a start lasting 2.2 innings—and then another a few weeks later when he went on the disabled list for the umpteenth time with a torn finger muscle. When it was all done, he finished at 1-3 with a 5.67 ERA; it'll be a surprise if the Blue Jays exercise a $10 million option on him for 2015.
It's Interesting to Note: Despite their pitching ails, the Blue Jays were the only AL team to field five 10-game winners.
Baltimore Orioles
What TGG Predicted: 78-84 (fifth)
What Actually Happened: 96-66 (first)
The scoop: Maybe it's time I give the Orioles their just due. I certainly didn't give it to them in the spring when I gave them an unflattering forecast (Ed thought enough to bestow them with wild card glory). Still, it's amazing how the Orioles steamrolled through the AL East—even if it did play weaker than expected—with long injury-related absences from catcher Matt Wieters and third baseman Manny Machado, a major drug-stained drop-off from slugger Chris Davis, and a virtual no-name pitching staff lacking a true ace. But Nelson Cruz (40 homers) made the most of his relatively paltry $8 million deal, the supporting cast shined and Zack Britton (37 saves, 1.65 ERA) became a breakout converted closer.
Best of Show: Cruz was a last-minute (and cheap) addition to the Orioles' lineup; you can bet he'll command a few more bucks this coming winter after leading the majors in home runs while staying injury-free for the first time ever.
Where Did You Come From: Steve Pearce, who trudged for years in Pittsburgh (where many of this year's surprise overachievers once played) flourished as a part-time outfielder, hitting .293 with 21 homers in 338 at-bats.
Where Did You Go: After mushrooming into a major offensive force in 2013 with 54 bombs, Chris Davis shrunk back to his bad old ways and worse, hitting .196 with 173 strikeouts before getting nailed for amphetamines in September.
It's Interesting to Note: The Orioles were 58-23 from Monday-Thursday but 38-43 from Friday-Sunday.
AL Central
Kansas City Royals
What TGG Predicted: 92-70 (first)
What Actually Happened: 89-73 (second)
The scoop: I gave the Royals first-place love back in March and they darn near pulled it off, finishing right on the heels of the Tigers with a wild card berth to end 29 years of playoff absence. Leading the way was a tenacious bullpen and a pesky, contact-oriented offense that hit fewer home runs, drew fewer walks and struck out less than anyone else.
Best of Show: Greg Holland remained one of baseball's toughest closers, saving 46 games (he only blew two) while limiting opponents to a 1.44 ERA and .170 batting average.
Where Did You Come From: Following a disastrous Kansas City debut in the 2013 rotation, Wade Davis was converted to a middle-innings reliever and the results were like night and day; in 71 appearances, he produced a fantastic 1.00 ERA, won nine games and didn't allow a single home run—or few other hits for that matter, as his .151 opponents' average attests.
Where Did You Go: Bruce Chen's timing couldn't have been any worse. In recent years he was essentially the Royals pitcher who knew what he was doing; in 2014, everyone else caught on while he slipped to a 2-4 record, 7.45 ERA and a dismissal from the team in early September, missing out on the postseason party.
It's Interesting to Note: The Royals became the first team since the 1988 Dodgers to reach the postseason while hitting less than 100 homers.
Detroit Tigers
What TGG Predicted: 91-71 (second)
What Actually Happened: 90-72 (first)
The scoop: The Tigers all but had the division to themselves through the first half, then had to fight afterward to keep from losing it—even after acquiring David Price on July 31 in one of those kill-a-fly-with-a-bazooka moves. Few disappointments were to be found among the Detroit stars, including Miguel Cabrera (.313-25-109), Victor Martinez (.335-32-103) and fastball ace Max Scherzer (18-5, 3.15 ERA), but also adding unexpected punch was J.D. Martinez (.315-23-76) who always seemed to be there to save the day in the late innings.
Best of Show: Mike Trout will likely win the AL MVP, but Victor Martinez has the best shot at pulling off an upset after setting career highs in batting average and home runs while striking out just 42 times in 561 at-bats.
Where Did You Come From: The Tigers desperately needed reliability in a bullpen that ranked as one of the majors' worst, and they found it in left-handed rookie Blaine Hardy, whose 2.54 ERA was more than acceptable.
Where Did You Go: Joe Nathan may have saved 35 games, but he also blew seven opportunities and found himself in trouble far more often than not—as proven by a rough 4.81 ERA.
It's Interesting to Note: The Tigers won 13 of 18 games against the Royals, who finished just a game back in the division.
Cleveland Indians
What TGG Predicted: 73-89 (third)
What Actually Happened: 85-77 (third)
The scoop: The Indians proved me wrong last year by surging to the wild card, and I didn't expect much of them again once they lost resuscitated star pitchers Ubaldo Jimenez and Scott Kazmir to free agency. But few expected the rise of Corey Kluber as a legitimate AL Cy Young candidate, the ascension of outfielder Michael Brantley to MVP strata and Cody Allen to admirably fill the closer void. With all three of these guys locked in for the long haul, trust us—neither Ed or I will make the same mistake in our 2015 preview.
Best of Show: The 28-year-old Kluber seemed to get better with every start and his 18 wins tied for first in the AL, while his 269 strikeouts were just a few behind major league leader David Price.
Where Did You Come From: Cody Allen made an impressive switch from set-up guy to closer when John Axford predictably failed, saving 24 of 28 opps while registering a fine 2.07 ERA.
Where Did You Go: Nick Swisher's knees got the best of him, as the veteran outfielder succumbed to a dreadful .208 average and just eight homers in 97 games. But he still has that huge Twitter following and, hey, he just won the Bob Feller Act of Valor Award.
It's Interesting to Note: The Indians' staff set an AL team mark with 1,450 strikeouts—a record likely to be broken next year as strikeouts continue to rise.
Minnesota Twins
What TGG Predicted: 71-91 (fourth)
What Actually Happened: 70-92 (fifth)
The scoop: The league's worst pitching doomed the Twins from the start, and it cost long-time manager Ron Gardenhire with a season-ending dismissal after his fourth straight year of 90-plus losses. At the plate, though, the future looked bright with the exciting arrivals of Danny Santana and Kennys Vargas—just the beginning of the coming influx of blue-chip prospects that soon should include Byron Buxton and Miguel Sano.
Best of Show: After tolerating the brutal vulture culture of New York, Phil Hughes found solace and success in Minnesota—sporting a 16-10 record, 3.52 ERA and an all-time record strikeout-walk ratio of 11.3 (181 K's, 16 BBs); he also shied away from a $500,000 bonus when the Twins offered him to pitch on the final day, get one out and reach a contract milestone.
Where Did You Come From: Rookie Danny Santana flashed onto the scene with a .319 average, 70 runs and 20 steals in 101 games as he emerged as a leadoff force at age 23.
Where Did You Go: The emerging crop of fine young hitters couldn't have arrived any sooner given that veteran star Joe Mauer just doesn't seem to be the all-star of old. Even with a switch from catcher to first to concentrate on hitting while remaining healthy, a power-sapped Mauer hit a skeletal .277 with just four homers.
It's Interesting to Note: The new ballpark smell has definitely worn off at Target Field; the total announced attendance was 2.25 million—more than a few of those were no-shows—making it the lowest count since the venue's opening and lower than any of the team's final five years at the Metrodome.
Chicago White Sox
What TGG Predicted: 69-93 (fifth)
What Actually Happened: 73-89 (fourth)
The scoop: If you're a White Sox fan, all you can say about 2014 is thank God for ace Chris Sale and the Cubans (rookie Jose Abreu, shortstop Alexei Ramirez and outfielder Dayan Viciedo) who provided most of the punch at U.S. Cellular Field. Otherwise, the White Sox were an exercise in torture with a butchering defense and an imploding bullpen.
Best of Show: Sale looked like he had the AL ERA title until MLB labeled four of Felix Hernandez's runs unearned after the fact. Still, his 2.17 mark represented a career low, while manufacturing a 12-4 record in 26 starts.
Where Did You Come From: Abreu came in with a bit of buzz after a big wintertime signing out of Cuba, but he still exceeded the White Sox' expectations with a .317 average, 36 homers and 107 RBIs.
Where Did You Go: Nate Jones was given the Opening Day closer role, made two appearances and faced five batters without getting any of them out; he next faced Dr. James Andrews, who performed Tommy John surgery to end his season.
It's Interesting to Note: Abreu had two of the AL's top three hitting streaks, at 21 and 18 games.
AL West
Oakland A's
What TGG Predicted: 88-74 (first)
What Actually Happened: 88-74 (second)
The scoop: The A's could do no wrong for two-thirds of the year, winning more games, scoring more runs and allowing fewer of them while continuing their uncanny ability to steal wins in the clutch. Then they traded Yoenis Cespedes for Jon Lester, who performed well—but Cespedes' loss at the plate and in the outfield (where he gunned numerous runners in spectacular fashion) hurt the A's, who by and large lost their confidence and 28 of their final 43 games to back into the last wild card spot.
Best of Show: Second-year pitcher Sonny Gray proved he was no rookie fluke with a 14-10 record and 3.08 ERA over 219 innings.
Where Did You Come From: Drew Pomeranz came over from Colorado and, freed from the mile-high terror of Denver, looked sharp when called upon (and when healthy), authoring a 2.35 ERA in 20 appearances (10 starts).
Where Did You Go: Jim Johnson, he of the back-to-back 50-save seasons in Baltimore, came to Oakland and immediately bombed before being shoved away to Detroit (where he was no better); with the A's, he compiled a lousy 7.14 ERA over 40.1 innings while opponents hit .353 against him.
It's Interesting to Note: Thanks to a late trade from the White Sox, slugger Adam Dunn finally got to see his first postseason after 13 years of never having gotten there.
Texas Rangers
What TGG Predicted: 86-76 (second)
What Actually Happened: 67-95 (fifth)
The scoop: Former Ranger Ian Kinsler, incensed with the Texas front office, wished the Rangers to go 0-162 in 2014; he must have had a voodoo doll of every Texas player with him, because they almost all hit the disabled list at some point. The curse of pain completely derailed the Rangers' season and (perhaps) prompted the resignation of long-time, popular manager Ron Washington in September.
Best of Show: Adrian Beltre shined on as, essentially, the only Ranger unaffected by the disappointment and pain, hitting .324 with 19 homers and 77 RBIs.
Where Did You Come From: After knocking about the Dodgers' organization for a number of years, reliever Shawn Tolleson finally looks to be in the majors to stay after posting a 2.76 ERA in 64 appearances. (Better yet: He didn't get hurt.)
Where Did You Go: Everybody, to the disabled list. A total of 21 players made the Ouch Couch in the team's medical ward with significant injuries, including slugger Prince Fielder, starting pitchers Yu Darvish, Matt Harrison and Derek Holland and infielder Jurickson Profar.
It's Interesting to Note: Because of all the injuries, the Rangers were forced to employ a record-smashing 64 players during the season.
Los Angeles Angels of Anaheim
What TGG Predicted: 81-81 (third)
What Actually Happened: 98-64 (first)
The scoop: The front-loaded, offensively talented Angels had dissatisfied in recent years due of a serious lack of depth in both the rotation and bullpen; that changed in a huge way this season with Garrett Richards and Matt Shoemaker bringing much-needed quality in the rotation's back end while Joe Smith and Huston Street thrived in the late innings. Result: A major league-best 98-64 record.
Best of Show: Mike Trout—and this time, Miguel Cabrera won't get in the way of the AL MVP.
Where Did You Come From: We sort of saw Richards coming, but not Shoemaker, who finished his rookie year with an exceptional 16-4 record, 3.04 ERA and just 24 walks conceded in 136 innings.
Where Did You Go: The Angels finally had enough of Ernesto Frieri; so would you if you managed a closer who sported a 6.38 ERA and served up eight homers in just 31 innings. Frieri lost his role and then his spot on the roster, traded to Pittsburgh where he fared even worse.
It's Interesting to Note: Hitting coach Don Baylor missed the first two-plus months of the season after having his leg broken trying to catch the ceremonial first pitch on Opening Day.
Seattle Mariners
What TGG Predicted: 79-83 (fourth)
What Actually Happened: 87-75 (third)
The scoop: The Mariners lifted themselves up and stayed in postseason contention to the final day, thanks in part to long-sought stability in the lineup with the pricey addition of Robinson Cano and his .314 average; the bigger surprise came from a bullpen that registered the majors' best ERA at 2.59.
Best of Show: Felix Hernandez won (or stole, depending on your point of view) the AL ERA title with a 2.14 mark and put himself in prime shape to grab his second career Cy Young Award. He'll likely get it.
Where Did You Come From: The ever-fragile Chris Young (42 starts and 11 wins in five previous years) finally stayed healthy long enough to impress with a 12-9 record and 3.65 ERA.
Where Did You Go: Corey Hart was supposedly tanned, rested and ready after missing all of 2013 with leg injuries, but the pains continued and he suffered as a result of them, hitting a mere .203 with six homers in 68 games.
It's Interesting to Note: The Mariners had a winning record against opponents who came into the game above .500—and a sub-.500 mark against those with losing records.
Houston Astros
What TGG Predicted: 63-99 (fifth)
What Actually Happened: 70-92 (fourth)
The scoop: The Astros began the year at 10-24 and it looked like another season of 100-loss misery lay ahead—but then George Springer (20 homers in 71 games) arrived, Jose Altuve drove opponents crazy and honest-to-goodness solid pitching developed in the staff, launching the Astros into winning 22 of 36 before shrinking back a tad for the balance of the year. But 70 wins and a long overdue escape from the AL West cellar undoubtedly qualifies as progress at Minute Maid Park.
Best of Show: Speedy, short and gifted at second base, Altuve looks like the second coming of Joe Morgan (who also debuted with the Astros) and played like him, becoming the first Astro to win a batting title while collecting 47 doubles and 56 steals.
Where Did You Come From: Colin McHugh began the season with a career 0-8 record and 8.94 ERA in the majors and was winless in five starts at the Triple-A level to start 2014 when the Astros decided, what the heck—how much worse can it get? It actually got a lot better for McHugh, who catapulted his game to near-elite status with an 11-9 record and a superb 2.73 ERA.
Where Did You Go: Besides Springer, Jon Singleton came on board early in the year amid much fanfare, to the point that the Astros signed him to a long-term deal even before his first-ever MLB at-bat; but after a decent start, Singleton regressed badly and finished the year hitting a paltry .168 with 134 strikeouts in only 310 at-bats.
It's Interesting to Note: Altuve had a .414 batting average against left-handed pitchers, tops in the majors.

2014: Replay it Again, Bud Baseball finally embraces extensive video replay to review close calls, but the process leaves a lot to be desired.