Baseball's Best, Worst and Most Surprising: The 2018 Season in Review
A look back at the best, worst and most surprising players and teams during the 2018 major league season.
By Eric Gouldsberry, This Great Game—Posted November 3, 2018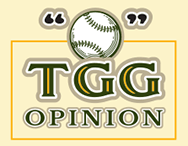 We've reached the tipping point, and there may be no turning back. We'll never again see what used to be. And we may just have to deal with it.
No, I'm not talking about Planet Earth's climate, but this great game of baseball.
For years, the frequency of strikeouts within the majors has been steadily rising; every year, it seems, a new record is broken for total Ks. But this past season came the dreaded tipping point; for the first time ever, there were more strikeouts than hits. Have we reached a point of no return? Have coaches given up trying to teach hitters just to make contact, or have they been told to not even try from money-conscious front office types who want to see more home runs, regardless of the cost in lower batting averages and higher strikeout totals?
Much of why we've come to this point revolves around the rise of the reliever. With everyone in the bullpen seemingly able to throw in the high 90s, managers have come to the following conclusion: Why bother with starting pitching? The Tampa Bay Rays took that notion seriously and began what became known as the bullpenning revolution, letting their relievers do all the work from the first inning to the ninth on more occasions than not. It worked; other teams slowly began to adopt the process, most vividly illustrated when the Oakland A's used only relievers in their AL Wild Card loss to the New York Yankees.
Bullpenning may accelerate the death of the starting pitcher as we know it. The pitch count madness has reached critical mass; managers are paranoid of letting anyone pitch more than six innings anymore, even if there's a no-hitter or perfect game in progress. Here's more perspective for you: In 2010, 45 pitchers logged 200 or more innings. This year, only 13 surpassed that number. Also, for the first time ever, no one pitcher threw more than two complete games, and no one pitcher threw multiple shutouts.
Pitching staffs weren't the only troubling issue for major league offenses. The shift continued to be a problem for hitters, and sometimes they were their own worst enemy in dealing with it—because they weren't dealing with it. It's amazing how stubborn batters have become in ignoring that the opposite side of the infield is defenseless and wide open for the taking; they just want to blindly hit away, even if it means another ground out to short right field. Here's some advice for the dim-witted: Baseball is a game of adjustments. Adjust. Learn to hit the other way. Or work on your bunts, start a rally by laying a few down where they ain't, and maybe the other side will think twice about the shift in your next at-bat. Problem solved.
Finally, the 2018 season was a tale of two leagues. The National League was tight and competitive, with two divisions having to be decided with a tie-breaking 163rd game. Such parity was nowhere to be found in the American League, where nine of its 15 teams either won or lost 95-plus games. But it wasn't so much the high-end spenders who took advantage of this boom-or-bust environment; the A's and Rays, featuring the two lowest Opening Day payrolls, each won 90 or more games. And there was the Milwaukee Brewers, playing in the majors' smallest market and sporting the NL's best record.
As I and TGG cohort Ed Attanasio do every March, we predict the upcoming season. As you can guess from how the year went, we once again proved that we have nothing on Nostradamus. But we did have some small victories, as our annual team-by-team review of the past season below will show.
NL East
Atlanta Braves
What TGG Predicted: 75-87 (fourth)
What Actually Happened: 90-72 (first)
The scoop: Unexpectedly, the Braves rode a fast-track escalator from tank mode to divisional champs as just about everyone on the roster matched or exceeded expectations. That included rookie Ronald Acuna Jr., who impressed as advertised with a team-high 26 homers and 16 steals, a rotation that led the NL with 60 wins, and a vintage turn by outfielder Nick Markakis who, at 34, earned his first All-Star roster spot. It also helped that the rest of the division laid down and died for the Braves.
Best of Show: Freddie Freeman may not have a reputation in the mainstream as a marquee hitter, but he should. At the very least, he continues to be one of the game's most dependable and durable talents—and he proved it once more with a .309 average, 44 doubles, 23 homers and 98 RBIs while playing all 162 games.
Where Did You Come From: The Braves don't have Andrelton Simmons anymore, but because of that they do have Sean Newcomb, who came the other way from Anaheim and developed into a top-tier starter with a 12-9 record and 3.90 ERA. Newcomb's bittersweet highlight on the year was taking a no-hitter to the final out (which he did not get) against Los Angeles on July 29.
Where Did You Go? Adam Duvall was a perennial 30-homer guy at Cincinnati, because Great American Ball Park makes it easy for that to happen. But picked up by the Braves for the stretch run, Duvall could not conquer SunTrust Field—or any other field for that matter; he had just seven hits in 53 late-season at-bats with no homers and not even one RBI.
It's Interesting to Note: Emerging ace Mike Folytnewicz became the first Brave to strike out 200 batters while holding opponents to a sub-.200 average. That's right—neither Greg Maddux nor Warren Spahn nor Tom Glavine nor Phil Niekro could ever do that wearing a Braves jersey.
Washington Nationals
What TGG Predicted: 93-69 (first)
What Actually Happened: 82-80 (second)
The scoop: Are you missing Dusty Baker now? On paper, the NL East title looked all but prime for the Nationals to phone in—and perhaps such overconfidence is ultimately what doomed their season. After a good start, the Nationals tripped up through June and July and settled into teeter-tottering around the .500 mark for the rest of the campaign. If you're looking for a fall guy now that Baker's out of the picture, you really can't blame rookie pilot Dave Martinez, or Bryce Harper—who put up the most productive .249 batting average ever, adding 34 home runs, 100 RBIs, 103 runs and 130 walks—or super-ace Max Scherzer. If anything, blame the backend of a rotation that underwhelmed.
Best of Show: At 34 years of age, Scherzer continued to throw as if he was still 24—showing no sign of velocity less as he continued to hammer away at speeds surpassing 95. His stellar numbers included an 18-7 record and 2.53 ERA; his last strikeout of the year was his 300th, setting a personal best while topping the majors.
Where Did You Come From: Nineteen-year-old Juan Soto started the year in Class A ball—and within eight weeks found himself in the bigs at Washington, where he put in numbers comparable to top Rookie of the Year candidate Ronald Acuna Jr. with a .292 average, 22 homers, 70 RBIs and 79 walks in 116 games.
Where Did You Go? The emergence of Soto spelled bad news for Michael Taylor, who lost his everyday role in the outfield and stunted the momentum of a fine 2017 season as he batted just .227 with six homers over 353 at-bats.
It's Interesting to Note: Soto officially hit his first home run five days before he actually joined the Nationals. How? He entered a rain-delayed game against the Yankees late—as in, five weeks late—and went deep to help give the Nats a 5-3 win in a game that was suspended on May 15 and concluded on June 18.
Philadelphia Phillies
What TGG Predicted: 81-81 (third)
What Actually Happened: 80-82 (third)
The scoop: What a long, strange trip 2018 was for the Phillies. It started on pins and needles as fans were calling for brash first-year manager Gabe Kepler's head after just one weekend following a series of naïve maneuvers—but the team sprang to life, sniffed out first place and grabbed it by the Fourth of July—not relinquishing it until August 12. Then came the collapse, as they lost 30 of their remaining 45 games—reflecting an inconsistency that dogged the team all season.
Best of Show: Aaron Nola developed into a bona fide ace and arguably put up the most complete line of satisfactory numbers by any pitcher in baseball, including wins and win percentage, which impossibly eluded likely Cy Young winner Jacob deGrom. (More on deGrom below). Among Nola's statistical swag was a 17-6 record, 2.37 ERA, .197 opposing batting average and 0.97 WHIP.
Where Did You Come From: Rookie Seranthony Dominguez was the closest thing the Phillies had to a good closer, saving 16 of 20 opportunities with a 2.95 ERA.
Where Did You Go? Outfielder Aaron Altherr's trajectory toward stardom took an unexpected dip as his batting average sank nearly 100 points to .181, sparking a demotion to Triple-A.
It's Interesting to Note: The Phillies went the entire season without any player or coach getting ejected. In fact, the last Philadelphia player to be ejected was Maikel Franco—in 2015.
New York Mets
What TGG Predicted: 84-78 (second)
What Actually Happened: 77-85 (fourth)
The scoop: The Mets started the year at 11-1, and everyone in Queens began lining up to get their postseason tickets. But it serves to remember that these are the Mets; they won just 21 of their next 68 games and never recovered. The reasons were the same as always with this sorry franchise: Key injuries, wobbly pitching results and once-upon-a-time hitting stars who never clicked, as Jacob deGrom will surely tell you next.
Best of Show: deGrom was dominant from start to finish, furnishing the majors' second lowest ERA over the last 20 years and setting a major league record (ongoing into 2019) by allowing three runs or less in 29 straight starts. And for all of this, he gets a 10-9 record, as he couldn't shake a combination of poor support from both his offense (who couldn't score for him) and bullpen (who couldn't hold his leads).
Where Did You Come From: It took a few years, but the Mets seem to have found Daniel Murphy's replacement at second base in Jeff McNeil, who hit an impressive .329 in 63 games for the Mets and, combined with his stops in Double-A and Triple-A, batted .337 with 37 doubles, 11 triples, 22 homers and 90 RBIs. Definitely someone to watch in 2019.
Where Did You Go? The combustible relationship between Matt Harvey and the Mets (and New York City by extension) finally reached a turbulent climax when the disgruntled former ace got off to yet another rocky start before being demoted—first to the bullpen, and then to Triple-A. When he refused the latter, he was sent packing to Cincinnati.
It's Interesting to Note: The Mets hit .204 in the clean-up (#4) spot of the lineup.
Miami Marlins
What TGG Predicted: 68-94 (fifth)
What Actually Happened: 63-98 (fifth)
The scoop: There was no safer bet in baseball before the season than to put your good money on the depleted Marlins finishing last. And despite the failings of much of the rest of the division, nobody still was worse. With all of their star talent jettisoned before Opening Day, what was left of the Marlins had nothing much to show, from the majors' worst bullpen to a rotation without a 10-game winner to an offense that produced fewer runs (3.6 per game) than anyone else. The no-name cast drew the first sub-million attendance since the lame-duck 2004 Montreal Expos, a year before they exited to Washington.
Best of Show: Catcher J.T. Realmuto began the year pleading with the Marlins to ship him somewhere, anywhere—but he stayed and delivered with a .277 average, 21 home runs, 74 RBIs and a deserving spot on the NL All-Star roster. At upload time, he still wants out of Miami.
Where Did You Come From: With outfield availability wide open by the vacated Giancarlo Stanton, Christian Yelich and Marcell Ozuna, rookie Brian Anderson stepped up and particularly looked the part of Yelich 2.0, hitting .277 with 11 homers, 65 RBIs and 87 runs. 
Where Did You They Go? Stanton went to New York, Yelich to Milwaukee, Ozuna to St. Louis, Dee Gordon to Seattle.
It's Interesting to Note: The Marlins were 0-16 on Thursdays.
NL Central
Milwaukee Brewers
What TGG Predicted: 80-82 (third)
What Actually Happened: 96-67 (first)
The scoop: I was skeptical of the Brewers' offseason build-up of talent because it seemed they didn't address their biggest needs. But Christian Yelich exploded into MVP form, once-and-current Brewer Lorenzo Cain was Lorenzo Cain, Jesus Aguilar appeared to solve the longstanding problem at first base with a .274-35-108 campaign—and a brutal bullpen, after a rough August, totally came together in September, erased a five-game deficit in the standings, caught the Cubs on the season's final weekend and beat them in a 163rd game to decide the division. It was only the second time they finished first in the last 36 years.
Best of Show: Traded from Miami, Yelich looked to be his usual solid self in the first half—but was uncannily out of his mind after the All-Star Break, hitting .367 with 25 homers and 67 RBIs over his last 65 games to wrap up the NL MVP award.
Where Did You Come From: Rookie reliever Corbin Burnes—no, Bob Uecker, that's not Corbin Bernsen from Major League—came on board after the All-Star Break and gave support to a bullpen that probably needed it; he finished 7-0 with a 2.61 ERA in 30 appearances.
Where Did You Go? Remember Zach Davies and Jimmy Nelson, who appeared to finally give the Brewers a solid one-two punch in the rotation after finishing a combined 29-15 in 2017? A year later, Davies was a virtual no-show (2-7, 4.77 ERA in 13 starts) while Nelson was a total no-show, missing the entire year as he continued to rehab a shoulder injured while sliding into a base the September before.
It's Interesting to Note: The Brewers were 68-36 at night—and 28-31 during the day.
Chicago Cubs
What TGG Predicted: 97-65 (first)
What Actually Happened: 95-68 (second)
The scoop: After enduring a fatigued defense of their 2016 world title in 2017, it appeared the Cubs made all the right moves to refresh a roster ready to peak and do championship damage anew. For 162 games, soothsayers like myself appeared to be right—but then the Cubs took a quick exit, losing game #163 to concede the NL Central to Milwaukee, then #164 in the wild card playoff to Colorado to concede the entire season. Chicago had great performances from Javier Baez, Anthony Rizzo, Jon Lester and a well-stocked bullpen (29 relievers—five of them position players) who produced the NL's top relief ERA, but also suffered with letdown efforts from catcher Willson Contreras (who did not break out offensively), shortstop Addison Russell (domestic abuse issues) and two new pitchers (Yu Darvish and Tyler Chatwood) who greatly disappointed for various reasons.
Best of Show: In his fifth year at Chicago, Baez reached his full potential as he became the first National Leaguer with at least 40 doubles, 30 homers, 110 RBIs and 20 steals; he appeared to be the odds-on favorite for the NL MVP until Christian Yelich went nuts down the home stretch.
Where Did You Come From: David Bote—that rhymes with David Bowie, for all that's worth—didn't knock 'em dead on the season stat line, but he proved he could be a hero just for one day when he belted a walk-off, pinch-hit grand slam on a nationally televised Sunday nighter against Washington on August 12. It earned him folklore status and a postgame hug from Cubs superfan Bill Murray.
Where Did You Go? Tyler Chatwood looked to be a smart pickup based on his previous work with Colorado, but he came down with Steve Blass disease and led the majors with 95 walks—in just 103.2 innings. Needless to say, that didn't help his other numbers (4-6 record, 5.30 ERA).
It's Interesting to Note: The Cubs led all of baseball with 18 shutouts—six of them against the Brewers alone.
St. Louis Cardinals
What TGG Predicted: 85-77 (second)
What Actually Happened: 88-74 (third)
The scoop: The Cardinals looked like a team on the verge of a midseason breakdown as outfielder Dexter Fowler was called out for dogging it by the front office, while it appeared that proven manager Mike Matheny had lost the clubhouse. So Matheny was fired, Mike Shildt took over and suddenly the Cardinals—powered by Matt Carpenter, who briefly became a one-man wrecking crew—clicked into gear as they charged toward a postseason spot, only to run out of gas in the season's waning weeks.
Best of Show: Carpenter hit just .257 for the year, but it was a loaded .257; included in that number was 42 doubles, 36 homers, 111 runs and 102 walks.
Where Did You Come From: After spending three years in Japan building up his confidence following early-decade frustration in the majors, Miles Mikolas returned and was given a chance by the Cardinals; he repaid them with a NL-high 18 wins and .818 win percentage. He was also the third pitcher in the last 110 years to win 10-plus road games without a loss.
Where Did You Go? General manager John Mozeliak did apologize for his public scrutinization of Dexter Fowler, but he did have a point. For $16.5 million a year, the Cardinals are expecting more than the .180 average and .298 slugger percentage that the veteran outfielder gave in 2018.
It's Interesting to Note: Move over, Aroldis Chapman; rookie reliever Jordan Hicks firmly established himself as the hardest-throwing pitcher in the game. Of the 49 pitches clocked at over 103 MPH in 2018, Hicks threw 38 of them—including the season's two fastest on May 20 when he dialed up at 105 against the Phillies' Odubel Herrera.
Pittsburgh Pirates
What TGG Predicted: 73-89 (fourth)
What Actually Happened: 82-79 (fourth)
The scoop: While the Buccos finished fourth as I pegged them back in March, it was a much more dignified performance than anticipated, thanks to a September surge that was too little, too late for any postseason consideration. It was a mostly anonymous bunch that probably sold few tickets for its star power, but what they lacked in celebrity they made up in their pure, solid ability to play the game.
Best of Show: A split decision between their two best starting pitchers, Trevor Williams and Jameson Taillon—both of whom sported 14-10 records and 1.18 WHIPs, with ERAs (3.11 and 3.20, respectively) just barely apart from one another.
Where Did You Come From: Reliever Kyle Crick was the Pirates' reward for giving Andrew McCutchen to the Giants, and the former top prospect looked sharp with a 2.39 ERA and .202 batting average allowed over 64 appearances, while keeping his control—an issue when he was San Francisco property—under control.
Where Did You Go? The Pirates brought back first baseman Sean Rodriguez for…reasons we don't know. Maybe they think he'd improve on his .167 average of the year before. SO what did he do? He hit .167.
It's Interesting to Note: The Pirates were 43-33 against NL Central opponents, best within the division.
Cincinnati Reds
What TGG Predicted: 70-92 (fifth)
What Actually Happened: 67-95 (fifth)
The scoop: Simply put, the Reds continued to be stuck in a rut. And that was to be expected, given that nothing was really done to improve the roster before Opening Day. When you ask for the status quo, you get the status quo. Manager Bryan Price was let go after an awful (3-15) start, and replacement Jim Riggleman could only offer some stabilization. The same issues continued to dog this team, from bad pitching that gave up too many home runs to bad front-office management to delusions of grandeur that Billy Hamilton will someday finally become Lou Brock incarnate.
Best of Show: This is usually Joey Votto's spot, but he suffered through something of a power outage and thus concedes the honor goes to third baseman Eugenio Suarez, whose maturation continued to a point of All-Star production (.283 average, 34 home runs, 104 RBIs).
Where Did You Come From: Second-year outfielder Jesse Winker was evolving into an furtive offensive force with a .299 average and 49 walks in 89 games when he suffered a season-ending shoulder injury in late July.
Where Did You Go? Hate to rag on Adam Duvall since he's also listed under this category for the Braves, but the truth is he wasn't playing all that well (.203 average, 15 homers) before the Reds dealt him to Atlanta.
It's Interesting to Note: Michael Lorenzen and Andrew DeSclafani became the first pair of pitchers ever to hit grand slams for one team in a calendar month—with both crushed within a week of each other, on June 23 and June 30. They were two of nine Reds to hit slams on the year, tying a major league record.
NL West
Los Angeles Dodgers
What TGG Predicted: 91-71 (first)
What Actually Happened: 92-71 (first)
The scoop: I said in my season preview that the Dodgers should "dance as fast" as they could to repeat as divisional champs. And dance they did, overcoming a rough start for the second straight year to rebound and win their sixth straight NL West title. Like a mad doctor, manager Dave Roberts continually tinkered with his lineup, moving infielders to the outfield, outfielders to the infield, catchers to any old place, etc.—all in the hopes of getting the best possible result as prescribed by the book of analytics. It also helped that third baseman Justin Turner got red hot after a slow, injury-impacted first half, and Manny Machado arrived late to give the team All-Star stability and attitude at short.
Best of Show: Seven different Dodgers hit 20 or more homers (a major league record), but only one of those hit over 30—and that was Max Muncy, who belted 35 in just 395 at-bats. Add to that 79 walks, and you get a fantastic .973 OPS second in the NL to Christian Yelich. Not bad for a guy who was last seen in the majors two earlier struggling to make the grade with Oakland.
Where Did You Come From: Rookie right-hander Walker Buehler arrived as the possible heir apparent to Clayton Kershaw, barely besting the ace on the stat sheet in ERA (2.62), opponents average (.193) and WHIP (0.96). In just his third start on May 4, he pitched the first six innings of a no-hitter assisted by three Dodgers relievers against San Diego.
Where Did You Go? Logan Forsythe, to Minnesota—after he produced diminishing returns for a second straight season at Los Angeles, following more productive times in Tampa Bay.
It's Interesting to Note: The Dodgers drew more pitches at the plate (25,643) than anyone else in baseball—but no team hit more home runs (49) on the first pitch of an at-bat.
Colorado Rockies
What TGG Predicted: 82-80 (tied for second)
What Actually Happened: 91-72 (second)
The scoop: The big preseason news out of Colorado was that the Rockies' $104 million splurge on a bullpen to help back up a young but promising rotation. Turns out, the opposite happened; while veteran relievers Bryan Shaw and Jake McGee largely choked, the rotation churned out outstanding efforts from Kyle Freeland (17-7, 2.85 ERA) and German Marquez (14-11, 3.77 and a team-record 230 Ks). And here's a switch from tradition; the Rockies, who always play more poorly down the stretch as their staff arms wilt under the hot, mile-high strain of Coors Field, pitched better in the season's second half. And not just by a skosh, but by almost a full run (3.88 ERA compared to a 4.68 ERA).
Best of Show: After suffering through something of a sophomore slide in 2017, Trevor Story bounced back and put together the kind of impressive numbers (.291 average, 37 homers, 108 RBIs) that he was on pace for in his rookie 2016 campaign before breaking his hand. He turned up the muscle as well, crushing seven of MLB's 41 longest home runs in 2018—five of them alone in September, including a 505-foot blast that's the longest in Coors Field history.
Where Did You Come From: While the well-paid relievers largely flamed out, the same could not be said for minimum-wage penman Scott Oberg, who after three years struggling to shake a typically Rockies-like 5.00-ish ERA furnished a positively sharp 2.45 figure in 56 games, while winning eight of nine decisions.
Where Did You Go? Welcome to Coors Field, Bryan Shaw—now duck! The former Cleveland reliever, who never had an ERA above 3.50, saw it catapult to 5.93—that tends to happen to first-year Rockies—while batters hit .313 against him.
It's Interesting to Note: The Rockies made it to the postseason for the fifth time—each time represented as a wild card. They remain one of two teams (the two-time champion Marlins being the other) to have never finished in first place.
Arizona Diamondbacks
What TGG Predicted: 82-80 (tied for second)
What Actually Happened: 82-80 (third)
The scoop: After a swift and successful turnaround the year before, the Diamondbacks kept the pace and occupied the NL West's driver seat for a good chunk of the summer; but after entering September with a one-game lead in the division, they tanked—losing 20 of their final 28 games to miss out on a second straight postseason.
Best of Show: After a terrible May, Paul Goldschmidt couldn't help but be Paul Goldschmidt, hitting .290 overall for the year with 33 homers, 83 RBIs and 90 walks.
Where Did You Come From: Or, in the case of Clay Buchholz, where have you been? The Diamondbacks took a flier on the veteran southpaw and didn't know if they were going to get bad Buchholz or good Buchholz (there's really never been anything in between). Fortunately, they got the latter as he finished 7-2 with a 2.01 ERA in 16 starts.
Where Did You Go? Like Buchholz, catcher Alex Avila has either been on track or completely off the rails; unfortunately for the Diamondbacks, they got the latter as he just .165 and struck out 90 times in 194 at-bats.
It's Interesting to Note: The Diamondbacks used a humidor to deaden the baseballs at offensive-friendly Chase Field—and the combined batting average between both the home team and the visitors ended up at .239, 16 points lower than the previous record low at the ballpark (set just one year earlier).
San Francisco Giants
What TGG Predicted: 80-82 (fourth)
What Actually Happened: 73-89 (fourth)
The scoop: The Giants hoped to return to postseason play with the addition of veteran bark (Evan Longoria and Andrew McCutchen), but the injury bug bit them badly once more. Madison Bumgarner missed two months after breaking his hand in his last spring start, co-ace Johnny Cueto (after a terrific April) succumbed to Tommy John surgery, catcher Buster Posey's hip got the best of him and first baseman Brandon Belt's bad streak of unlucky absences (which this year included the removal of his appendix) continued to haunt him. Thanks in large part to a youthful rotation that admirably subbed for the injured vets, the Giants held on as tight as they could and stayed at .500 through August—but then lost their first 12 games of September as an already anemic offense lost what little punch was left.
Best of Show: McCutchen wasn't necessarily in vintage form, but he was still more efficient than anyone else in the Giants' lineup—hitting .255 with 15 homers, 73 walks and 13 steals before being sent off to the Yankees at the beginning of September.
Where Did You Come From: Rookie starting pitcher Dereck Rodriguez made his father—Hall-of-Fame catcher Ivan Rodriguez—proud by posting a 6-4 record and 2.81 ERA in 21 appearances (19 starts). This included a stretch in which he didn't allow more than three runs in any of 15 straight starts.
Where Did You Go? Normally, the Giants could count on Jeff Samardzija to eat up the innings. But the tall veteran couldn't even do that in 2018, as he endured multiple stays on the shelf and ended up pitching just 44.2 innings—and they weren't pretty, as he finished with a 1-5 record, 6.25 ERA and 26 walks after conceding just 32 in 207 frames the year before.
It's Interesting to Note: Over the last three years, there have been 328 occurrences of a major league player hitting 20 or more homers in one season—and not one of them has worn a Giants jersey doing it.
San Diego Padres
What TGG Predicted: 75-87 (fifth)
What Actually Happened: 66-96 (fifth)
The scoop: Just more of the same ol' Padres, whose fans were hoping to see improvement from a young but allegedly promising roster. Instead, they got regression, as the not-ready-for-prime-time players remained so and led to a campaign dogged by inferior pitching, low scoring and, surprisingly for this bunch, not much power. Even first baseman/first-year Padre Eric Hosmer seemed weighed down by the team's overall performance, reflected in his mediocre .253 average, 18 homers and 69 RBIs.
Best of Show: Reliever Kirby Yates was about as reliable as they came in a Padres uniform, producing a 2.14 ERA in 65 appearances—and did well to play the closer following Brad Hand's exit to Cleveland, saving 12 of 13 opportunities.
Where Did You Come From: Outfielder Franmil Reyes flexed some rookie muscle and powered out 16 homers in 87 games, while also hitting a respectable .280—the best average of any Padre, regardless of the number of at-bats.
Where Did You Go? The second time in a Padres uniform was not the charm for veteran third sacker Chase Headley, who returned to San Diego after three-plus years with the Yankees and hit a paltry .115 in 52 at-bats. There may not be a third time; the Padres designated Headley for assignment in May, and nobody else took him on.
It's Interesting to Note: No pitcher won more than eight games for the Padres—but only one (Clayton Richard) lost as many as 10.
AL East
Boston Red Sox
What TGG Predicted: 93-70 (second)
What Actually Happened: 108-54 (first)
The scoop: The Red Sox continued their recent boom-or-bust trend, finishing either first or last for the seventh straight year—but this year it wasn't just boom, it was BOOM! The team set a franchise record with 108 wins (though other editions of the Red Sox had higher win percentages, having played fewer total games), and were thoroughly balanced with MVP-level turns from Mookie Betts and J.D. Martinez, Cy Young stuff from a highly effective (though fragile) Chris Sale, strong closing relief from Craig Kimbrel and solid supporting batting efforts from Andrew Benintendi and Xander Bogaerts. The postseason simply affirmed the Red Sox' dominance, winning their fourth AL flag—and world title—in 15 years. How's that for catching up after an 86-year drought?
Best of Show: Betts was simply infallible in every aspect of his game; he hit for average (a major league-best .346), for power (cranking out 32 homers and 47 doubles), contained great speed (30 steals) and played excellent defense in right field. Oh, and there was this: Betts hit .352 with an 0-2 count. In a year in which the AL fielded six highly legit MVP candidates, Betts stood out heads and shoulder above the others.
Where Did You Come From: Reliever Ryan Brasier, who last pitched in the majors for the Angels in 2013, came back to the majors by way of Japan and shined first at the Triple-A level (1.34 ERA in 34 games), then with the Red Sox (1.60 in another 34 regular season appearances), then in the postseason for Boston (nine appearances, 1.04 ERA).
Where Did You Go? It was almost no surprise that the arrival of Martinez would spell the departure of 34-year-old DH Hanley Ramirez, who hit decently (.254, six homers and 29 RBIs in 44 games) but eventually found himself on the street by June—even if it cost the Red Sox $15 million that he was still owed.
It's Interesting to Note: The Red Sox hit 10 grand slams a year after hitting none.
New York Yankees
What TGG Predicted: 94-69 (first)
What Actually Happened: 100-62 (second)
The scoop: I felt that the Red Sox and Yankees were so even at the top of the AL East that I had no idea who to pick first—so I said they'd play a 163rd game to decide it all, with the Yankees and Bucky Dent's ghost taking the tie-breaker.  So it wasn't quite that close, but 100 wins for a second-place team confirmed just how powerful the Yankees remained. The expected hit parade of Aaron Judge, Giancarlo Stanton and Gary Sanchez didn't pan out as expected—Judge was hurt for a good chunk of the year, Stanton was okay by his standards, and Sanchez was awful—but backing them up was the emergence of infielders Miguel Andujar, Gleyber Torres and Luke Voit, who combined for 65 homers and helped the team set the all-time mark for dingers with 267.
Best of Show: Despite a somewhat precipitous second-half slide, Luis Severino blossomed into the role of Yankee ace with a 19-8 record, 3.39 ERA and 220 strikeouts.
Where Did You Come From: Andujar was the best of yet another impressive Yankee rookie class, hitting .297 with 27 home runs, 47 doubles and 92 RBIs.
Where Did You Go? Sanchez supplied 18 home runs, but that's about the only good news to report on the young catcher, who otherwise hit .186 and played poorly behind the dish.
It's Interesting to Note: According to Statcast, the season's 11 hardest hit balls all came off the bats of Yankees—Stanton (nine), Judge and Sanchez (one each). Stanton had the absolute hardest at 121.7 MPH.
Tampa Bay Rays
What TGG Predicted: 68-94 (fifth)
What Actually Happened: 90-72 (third)
The scoop: Nobody defied the physics of expectations more than the Rays, who went into the season chopping an already low payroll to the barest of bones—and churned out their first winning record in five years. The secret to their success was the potentially revolutionary tactic of the 'Opener,' a reliever that starts a game, pitches an inning or two, then hands it off to a rotation guy or middle reliever. For the Rays, it was an especially effective way to take workload off a young and fragile rotation. It may also accelerate the end of the starting pitcher as we know it; beyond ace Blake Snell, Rays "starters" won just 14 games.
Best of Show: The Openers sat for Snell, who looks likely to become the second Ray (after David Price in 2012) to win a Cy Young Award after a major league-leading 21 wins (against just five losses), .178 opposing average and AL-best 1.89 ERA.
Where Did You Come From: Joey Wendle was yet another ex-Athletic to thrive at his next destination (see Max Muncy, et al), playing five different positions (mostly second base) and hitting a cool .300 with seven homers, 61 RBIs and 16 steals.
Where Did You Go? The once-flamboyant Carlos Gomez lost a bit of the fire at age 32, hitting a weak .208 with nine homers in 118 games. He couldn't pitch either; in an emergency role on July 27 at Baltimore, he faced five batters, walked four of them and committed two balks to finish the season tied for third in that category in the AL.
It's Interesting to Note: Super-opener Ryne Stanek ended the season with an active streak of 29 straight starts allowing three or fewer runs—never mind that he didn't pitch more than two innings in any of those outings. But it ties the Mets' Jacob deGrom, who also finished 2018 with 29 such starts—though his accumulation of innings was a bit deeper.
Toronto Blue Jays
What TGG Predicted: 84-78 (fourth)
What Actually Happened: 75-87 (fifth)
The scoop: The Blue Jays bulked up on supporting talent to help fortify the team's established stars—but it's hard to support the stars when the stars themselves don't produce. That was Toronto's problem in a nutshell; Josh Donaldson, Justin Smoak, and Marcus Stroman all trended downward, and closer Roberto Osuna—who was off to a good start—experienced an abrupt end to his Toronto tenure when he got suspended and later traded to Houston after being charged with domestic abuse—charges which were eventually dropped by the accuser. The Jays never really challenged in a difficult division—in part because they were 16-41 against the three teams ahead of them (Boston, New York and Tampa Bay).
Best of Show: Vladimir Guerrero Jr., who never wore a Toronto uniform but should have given how he tore the minors apart. In 95 games, the 19-year-old son of you-know-who hit .381 with 20 homers, 78 RBIs and struck out just 38 times in 357 at-bats for four different Toronto farm teams. Memo to the Blue Jays: Stop dragging this out and just get him in the lineup next Opening Day.
Where Did You Come From: Another Junior—Lourdes Gurriel Jr., younger brother of Astros hitting star Yuli Gurriel—entered the bigs and impressed with a .281 average, 11 homers and 35 RBIs in 65 games. The highlight of his year was setting the all-time rookie record with 11 straight games knocking out at least two hits.
Where Did You Go? Veteran lefty Jaime Garcia continued his slide into obscurity, furnishing a horrid 5.93 ERA to go with a 3-6 record before being shipped off to the Cubs.
It's Interesting to Note: The Blue Jays were 58-51 against right-handed starters—and 15-38 against lefties.
Baltimore Orioles
What TGG Predicted: 79-83 (third)
What Actually Happened: 47-115 (fifth)
The scoop: It's hard to say what's more embarrassing—that the Orioles lost 115 games, or that I picked them to finish at 79-83. Some teams fall apart, but this was different. This was like the Bluesmobile collapsing into a million pieces in front of that Picasso. If you're looking for a silver lining, then you'd better break out the microscope. The O-No's didn't win 10 games in any one month and suffered 11 losing streaks of five or more games; they were so bad, they were the only AL team from either the East or West to finish with a losing record against the pathetic AL Central—with a 10-23 mark. Yes, a whole host of Orioles who started the year (Manny Machado, Zach Britton, Jonathan Schoop, Kevin Gausman, Brad Brach, etc.) finished it with playoff-bound clubs, but the fact is the Orioles were already awful before they left.
Best of Show: We gotta give it to Machado, who had an electric first half (.315 average, 24 home runs and 65 RBIs in 96 games) before starting for the AL All-Star team; it would be his last appearance in an Orioles jersey, as he would be traded the next day to the Dodgers.
Where Did You Come From: After a quiet start with Texas, infielder Roberto Nunez found himself in Baltimore to start the post-Machado era and gave the Orioles the closest thing to that elusive silver lining mentioned above—hitting .275 with seven homers in 60 games.
Where Did You Go? There's many candidates to choose from here, but the worst of the worst of the worst was Chris Davis, whose decline from All-Star material a few short seasons earlier hit the magma below rock bottom. His .168 average was the lowest ever recorded by a qualifying hitter, and he struck out 192 times in 470 at-bats.
It's Interesting to Note: As a team, the Orioles hit just .197 when batting left-handed.
AL Central
Cleveland Indians
What TGG Predicted: 91-71 (first)
What Actually Happened: 92-70 (first)
The scoop: It was figured that the Indians would pretty much phone in their third straight AL Central title, but few thought it would be this easy, given the complete collapse of the rest of the division. Star turns were the rule, from Jose Ramirez (39 homers, 105 RBIs, 34 steals) to Francisco Lindor (38 homers, 92 RBIs, 129 runs) to ace Corey Kluber, who finally reached the promised land of 20 wins. The rotation overall was arguably the majors' best, piling up more wins (76) and innings (6.1 per game) than any other team, while becoming the first in major league history to field four starters with at least 200 strikeouts; and Michael Brantley (.309, 17 homers, 76 RBIs) finally had that healthy comeback campaign. What kept the Indians from being world-beaters on the order of the Red Sox, Yankees and Astros was a subpar bullpen that posted an overall 4.60 ERA.
Best of Show: Kluber was the ace of aces on a solid Cleveland rotation, setting a career high with 20 wins (against seven losses) while delivering a fine 2.89 ERA. He also walked only 34 batters in 215 innings.
Where Did You Come From: Out of a largely unsettled outfield came center fielder Gary Allen, who hit .310 with 15 steals after the All-Star Break.
Where Did You Go? Josh Tomlin was always that one guy who managed to stick with the Cleveland rotation in spite of himself, but even that backhanded compliment didn't pass this year as he started nine games, relieved in 23 others and suffered with a 2-5 record and (ouch) 6.14 ERA.
It's Interesting to Note: The Indians were 49-27 against divisional opponents—and 42-44 against everyone else.
Minnesota Twins
What TGG Predicted: 86-76 (second)
What Actually Happened: 78-84 (second)
The scoop: The Twins continued to yo-yo about, following up a postseason appearance last year (itself after losing 100 the year before) with a disappointing result spent almost in absentia on the major league radar; like the Indians, they were relatively abysmal (36-50) outside of the AL Central. Once-promising rising stars Miguel Sano and Byron Buxton did an about face in the wrong direction, the reliable Brian Dozier regressed to a .224 mark with 16 homers before being dealt to the Dodgers, and pitchers Lance Lynn and Jake Odorizzi—brought in to stabilize a mediocre rotation—didn't bring their A-game, or even their B-game. After keeping first place warm for Cleveland through the season's first three weeks, the Twins lost nine of 10 to fall permanently below .500 for the rest of the year—and led to the sacking of reigning AL Manager of the Year Paul Molitor. 
Best of Show: Outfielder Eddie Rosario was one of the few Twins to maintain his stroke, producing quality numbers (.288 average, 24 homers, 77 RBIs) similar to that of 2017. He even hit three homers in a game for the second straight year, becoming the first player in franchise history to do it twice. (Yes—not even Harmon Killebrew could notch two hat tricks for the Twins.)
Where Did You Come From: After seven-plus years in the minors, outfielder Jake Cave finally got the call to The Show and played as if to say, "I ain't never going back"—as attested to by a .269 average, 13 homers and 45 RBIs in 91 games.
Where Did You Go? Lots to choose from here, but man—what the heck happened to Byron Buxton? After a great second half of 2017 that more than suggested that he finally was living up to his top-prospect potential, Buxton was completed grounded in 2018 thanks to a series of maladies including migraines, a broken toe and a wrist injury. In the end, he hit just .156 in 90 at-bats.
It's Interesting to Note: Veteran star (and Twins lifer) Joe Mauer, who all but announced his retirement at season's end, hit a major league-high .407 with runners in scoring position.
Detroit Tigers
What TGG Predicted: 68-94 (fifth)
What Actually Happened: 64-98 (third)
The scoop: Nobody expected much from the Tigers after a 98-loss campaign in 2017, but they were sniffing out the .500 mark in mid-June when star hitter Miguel Cabrera—once durable, now delicate—tore a tendon in his arm taking a swing and took his .299 season average to a season-ending DL stint. A no-name unit from that moment on, Detroit hung on well until a second straight late-season collapse, winning just 17 of their last 51 games to finish, once again, at 64-98—the worst-ever record achieved by a third-place team.
Best of Show: Outfielder Nick Castellanos was clearly the prime force in a weak lineup, with a .298 average, 46 doubles, 23 home runs and 89 RBIs; he hit .381 against lefties, tops in the majors. He just needs a few more ticks upward to force All-Star voters to start looking his way.
Where Did You Come From: Reliever Louis Coleman, who's been bouncing back and forth between the minors and majors for much of the decade, developed into one of the Tigers' more reliable relievers with a 4-1 record and 3.51 ERA over 51 appearances.
Where Did You Go? After quietly becoming the team ace, Michael Fulmer took a big step back with a 3-12 record and 4.69 ERA. A few injuries were partly to blame.
It's Interesting to Note: Leading off was a big problem for the Tigers, they hit just .219 in the #1 spot in the order.
Chicago White Sox
What TGG Predicted: 76-86 (third)
What Actually Happened: 62-100 (fourth)
The scoop: I made the prediction back in March that the White Sox were the one "tank mode" team I expected, more than any other of its ilk, to surprise. Perhaps the biggest surprise now was that I made that statement. A young and raw roster sprinkled with some vets never got on track, playing the modern game to a tee—often swinging for the fences and missing most of the time, reflected in a .241 team average and major league club-breaking 1,594 strikeouts. In the parity-starved AL, the Sox' 100-loss campaign—their first since 1970—didn't look so terrible knowing there were worse teams to knock (Baltimore, Kansas City).
Best of Show: Jose Abreu had a subpar set of numbers by his standards—his .265 average, 22 homers and 78 RBIs all set career lows—but he was the only everyday player to hit over .240.
Where Did You Come From: Pitcher Reynaldo Lopez was the guy "thrown in" as part of the deal that sent Adam Eaton to Washington, but he threw like he was the primary trade chip. Despite a pedestrian 7-10 record, he furnished a decent 3.91 ERA over 188.2 innings, and opponents batted just .234 against him. 
Where Did You Go? This was the year Lucas Giolito, who was the primary trade chip in the Eaton deal, was supposed to shine after a short but sterling late-season turn in 2017. Instead, he bombed, and rather badly—posting the worst ERA among qualifying pitchers at 6.13. But here's the wild part; he won as many games (10) as Jacob deGrom, who had the majors' best ERA.
It's Interesting to Note: The White Sox were third in the AL with 74 quality starts from their rotation. Not quite what you would have expected from a 100-loss team.
Kansas City Royals
What TGG Predicted: 73-89 (fourth)
What Actually Happened: 58-104 (fifth)
The scoop: A message to Kansas City fans: Hope you enjoyed that championship ride; welcome back to Earth. It was fairly obvious that the Royals would trend downward for 2018, as they have for the past couple of seasons, but nobody expected them to go thump with such freefall velocity. Pitching was the primary culprit as only Baltimore's team ERA was worse, but a largely uninspiring lineup added its fair share of misery.
Best of Show: Second baseman Whit Merrifield was hands-down the Royals' sole source of pure energy, hitting .304 with 88 runs, 43 doubles and a major league-high 45 steals. Who knows how much worse this team would have been without his presence—and it probably would have been worse than his 5.5 Wins Above Replacement figure conservatively indicates.
Where Did You Come From: Brad Keller began the year as just another Kansas City reliever and ended it as the team's best starter; overall, he finished 9-6 with a nifty 3.08 ERA over 140.1 innings.
Where Did You Go? Just two years removed from winning 15 games for the world champion Cubs, veteran right-hander Jason Hammel hit rock bottom with a 4-14 record and 6.02 ERA.
It's Interesting to Note: The Royals were not particularly good with the bases loaded (hitting a major league-low .211) but also not so good when the opponents had the bags full—surrendering an MLB-high 11 grand slams.
AL West
Houston Astros
What TGG Predicted: 96-66 (first)
What Actually Happened: 103-59 (first)
The scoop: The defending champions played well enough to repeat—it was just rotten timing that the 108-win Red Sox came along to ruin things in the postseason. Houston actually managed to top 2017's win total with a franchise-record 103 despite a mid-summer swoon caused by injury-related absences of their top three hitters (Jose Altuve, George Springer and Carlos Correa, who missed a combined total of nearly 100 games) but the key to their dominance was a healthy pitching staff that led the majors with a 3.11 ERA, struck out an all-time record 10.44 batters per nine innings, gave up the AL's lowest opposing batting average (.217) since the 1968 Indians, and was anchored by Justin Verlander and Gerrit Cole (who struck out a combined 566 batters).
Best of Show: With all due respect to third baseman Alex Bregman (105 runs, 51 doubles, 31 home runs, 103 RBIs, 96 walks), I got to go with Verlander, who at 35 carried over the success from his late-season Houston debut of the year before with a 16-9 record, 2.52 ERA and a career-high 290 strikeouts—against just 37 walks.
Where Did You Come From: When the season's original five-man rotation finally began to fray at the edges, rookies Josh James and Framber Valdez admirably filled in—starting a combined eight games with a 4-1 record and 2.50 ERA.
Where Did You Go? Closer Ken Giles and the Astros were just never made for each other. Once so prized that the Astros traded five players to the Phillies to get him, the young right-hander could never click into high gear for Houston, and this year had a 4.99 ERA in the books when the team decided it would be better to try their luck with a closer (Toronto's Roberto Osuna) forcibly sidelined for three months after domestic abuse allegations. (But, to Giles' credit, he didn't blow any of his 12 save opportunities with the Astros. So there's that.)
It's Interesting to Note: Strangely, the Astros continued to easily play its best ball on the road; over the last two seasons, they've gone 110-52 away from Minute Maid Park (where they've been 94-68).
Oakland A's
What TGG Predicted: 69-93 (fifth)
What Actually Happened: 97-65 (second)
The scoop: Nobody—I mean nobody—saw this coming. If anyone claims otherwise, they're flat-out lying. Think about this: The A's virtually had their entire Opening Day rotation—which nobody considered that wonderful to begin with—wiped out by injury, leaving it to veteran cast-offs like Edwin Jackson, Trevor Cahill and Mike Fiers to form the core of a second tier of starters. And by God, they performed. But that still wasn't the primary reason the A's stormed from a 34-36 record on June 15 to win 63 of their remaining 92 games—nor was Khris Davis' major league-leading 48 home runs; it was an electric bullpen that seemed to do no wrong. Oakland relievers didn't even blow a seventh-inning lead and lose until the season's final week. The A's flirted with first place briefly before settling for the wild card, but still—this was well beyond anyone's wildest imagination.
Best of Show: Blake Treinen went from "Who's that trying to be closer" in Washington early in 2017 to super-closer for the A's in 2018. His 38 saves (in 43 opps) wasn't the highlight; a 9-2 record, sterling 0.78 ERA, 100 strikeouts, .158 batting average against and 0.83 WHIP was.
Where Did You Come From: Ramon Laureano hit .288 in 48 games with the A's with 12 doubles, five homers and seven steals—and found himself front and center in numerous highlight reels, including what might be the year's very best outfield assist, one of nine in just 47 games he played at that position.
Where Did You Go? Opening Day starting pitcher Kendall Graveman was supposed to be the guy to make A's fans forget about Josh Donaldson—but he himself became all but forgotten in Oakland after a 1-5 record and 7.60 ERA in seven starts led to (first) a demotion and (second) Tommy John surgery.
It's Interesting to Note: Khris Davis hit .247 for the fourth straight year. Not that there's anything wrong with that—especially when you average 40 homers a year during that time.
Seattle Mariners
What TGG Predicted: 81-81 (third)
What Actually Happened: 89-73 (third)
The scoop: You never know what to expect from the Mariners, who flop when they're expected to rise, and vice versa. This year, we got a little bit of everything from them; they excelled in the tight games—leading the majors with 36 one-run victories while winning 14 of 15 games in extra innings—scored 34 runs fewer than they allowed despite finishing 16 games above .500, and endured a clubhouse scrap (Dee Gordon vs. Jean Segura) that seems to be an annual event at Safeco Field. Their chances of returning to the postseason after 17 years—the longest active drought in North American pro sports—dropped in the season's second half when the red-hot A's cruised past and stole the wild card away.
Best of Show: Closer Edwin Diaz was the benefactor of all those slim Seattle leads, saving 57 games to tie Bobby Thigpen (in 1990) for the second most collected in a season. Opponents hit just .160 against Diaz, who authored a 1.96 ERA. 
Where Did You Come From: Wade LeBlanc, 34, had bounced around here, there and everywhere (including Japan) with little success before finding harmony over a full season with the Mariners, finishing at 9-5 (32 appearances, 27 starts) with a 3.72 ERA. His biggest claim to fame was not losing in a Seattle uniform until his 22nd start, the third longest streak to start a tenure for one team since 1920.
Where Did You Go? Has the green rust started to form on King Felix's crown? The continued devolution of Felix Hernandez continued as he produced his worst record (8-14) and ERA (5.55) of his otherwise stellar career.
It's Interesting to Note: Underscoring their success in overtime, the Mariners hit .368 after the ninth inning; only other team (Toronto) hit above .300.
Los Angeles Angels
What TGG Predicted: 85-77 (second)
What Actually Happened: 80-82 (fourth)
The scoop: In the you're-either-great-or-your-crappy AL, the Angels were one of the league's few teams to be neither. They might have been something close to great, but injuries got the best of first-year Japanese slugger/pitcher phenom Shohei Ohtani—who played well when able on both the mound and at the plate, before caving to Tommy John surgery—a hitting lineup weighed down by too many sub-.240 hitters, and a fractured rotation that, after all these years, simply cannot stay in one piece.
Best of Show: Mike Trout, duh. Baseball's most affable (if anonymous) superstar continued to show he's everything but infallible, hitting .312 with 39 homers, 79 RBIs, 101 runs, 24 steals and 122 walks…in just 140 games.
Where Did You Come From: Rookie right-hander Jaime Barria emerged as the most surprising and stabilizing force in the rotation, leading Angels starters with 10 wins and a 3.41 ERA; he also made news in his second-ever start when he toiled and survived a 21-pitch at-bat against the Giants' Brandon Belt, which ended in a fly out.
Where Did You Go? Parker Bridwell was the Jaime Barria of 2017, coming out of nowhere and giving the Angels promise for 2018. Instead, he was nowhere to be found; between five appearances with the Angels, six at the Triple-A level and multiple elbow issues, he finished the year with a 10.38 ERA. 
It's Interesting to Note: Although they committed the most errors (173) in baseball, the Angels had the fifth best fielding percentage.
Texas Rangers
What TGG Predicted: 77-85 (fourth)
What Actually Happened: 67-95 (fifth)
The scoop: I referred to the Rangers as a mixed bag coming into the season—but in retrospect, that may have been a kind assessment. No team may have been more undisciplined; the hitters hit poorly (albeit with some pop, which you'd better be able to do in slugger-friendly Arlington), fielded poorly, held runners on base poorly (catcher Robinson Chirinos nailed only six of 59 basestealers) and pitched worse than poorly—especially with a starting staff that was barely second to the Orioles (yikes!) with the worst ERA. The Rangers are starting to resemble the rudderless, visionless Astros of some eight years ago before that franchise went into a complete teardown.
Best of Show: It took Jurickson Profar, who once upon a time was considered baseball's best prospect, some six years to come into his own—but at least he finally got there, putting up sizeable, respectable numbers (.254 average, 20 home runs, 77 RBIs).
Where Did You Come From: Reliever Jose Leclerc emerged as the team's closer de jour, and the Rangers hope he'll make more than a brief impression in the role as he saved all 12 of his opportunities after being given the job after July. For the year, batters hit just .126 against him in 57.2 innings.
Where Did You Go? The Giants got rid of Matt Moore, and the Rangers—who took a chance on him—found out why. The veteran southpaw was awful early on in the rotation, and a demotion to the bullpen led to only small improvement; overall, he was 3-8 with a 6.79 ERA.
It's Interesting to Note: The Rangers had trouble setting the pace in a positive way, batting just .199 in the first inning.

Baseball 2018: This Great Game's Fearless Predictions Who will reign as the best, worst and most surprising baseball teams for the upcoming 2018 season? Read our predictions here and see if you agree.

2018: Wrenching With Tradition The advent of the opener threatens to accelerate the devolution of the starting pitcher as Baseball ponders rule changes in response.