Baseball's Best, Worst and Most Surprising: The 2019 Season in Review
A look back at the best, worst and most surprising players and teams during the 2019 major league season.
By Eric Gouldsberry, This Great Game—Posted October 27, 2019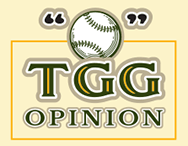 Power was the word in 2019. It had groove, it had meaning; power was the time, the place, the motion; power is the way we were feeling.
Now that I've stolen from Barry Gibb and Frankie Valli, let's get down to hard facts: Power, defined here as home runs, shot up dramatically after an actual down season the year before. If scientists found a way to harvest the record numbers of major league dingers into renewable energy, all those coal and fracking plants would become irrelevant.
Half of the major league teams either set or tied their all-time franchise marks for home runs. The old record of 267—set just last year by the New York Yankees—was surpassed by four teams, including the Minnesota Twins (307) and Yankees (306). On the flip side, the awful Baltimore Orioles became the first team ever to give up over 300. The New York Mets' Pete Alonso reset the bar on rookie taters with 53. Overall, 58 players hit 30 or more homers in 2019. Just 27 managed to do it a year before.
While home runs were the big news this past season, there were other interesting trends in play. The jury remains out on whether the "opener" tactic is an actual thing with legs, or a short-lived fad. The Tampa Bay Rays—who revolutionized the bullpenning technique in 2018—and the Los Angeles Angels repeatedly utilized the opener, while other teams used it with more fleetingly. Lost amid all of this was something very interesting: The total number of complete games, an endangered species with seasonal totals cascading downward for years, actually went up in 2019—not by much, but any kind of about face is newsworthy. It gave hope for purists that, maybe, we'll return to a time when starting pitchers were expected to finish what they began.
Youth continued to dominate. Ronald Acuna Jr., Juan Soto, Cody Bellinger, Gleyber Torres, Rafael Devers, the aforementioned Pete Alonso—the list of early twentysomethings all but monopolized the batting charts, while frequently challenging records of players who had this many homers or that many hits or whatever before a certain age. This is not surprising; the ban on steroids and amphetamines—drugs intended to maintain endurance over a long 162-game season—continues to handicap older players who can't keep up with the stamina of the youth. Add to this list opioids, which could also become a major topic over the next season in the aftermath of Angels pitcher Tyler Skaggs' passing. A continuing investigation may—or may not—reveal whether there is widespread use of this dangerous narcotic among major leaguers.
Other nagging trends persisted. The time of game continued to inch upward, despite Major League Baseball's continued attempts to clamp down. Attendance edged downward yet again; it's now off 14% from its record 2007 peak. And defensive shifts continued to be fashionable, with a stunning 50% rise over last year; it's bound to keep percolating the silly topic of whether they should be banned.
What follows is our annual look back at the highs, lows and in-between's of all 30 teams in 2019.
NL East
Atlanta Braves
What TGG Predicted: 84-78 (third)
What Actually Happened: 97-65 (first)
The scoop: The Braves continued to overachieve, easily outmuscling improved NL East competition with their best record since 2003. They did it offensively with a three-headed Ghidrah in Ronald Acuna Jr., Freddie Freeman and Comeback Player of the Year candidate Josh Donaldson—a collective tower of power that nearly become the second trio of 40-homer Braves, after 1973. And they did it on the mound with a staff that bent but never broke, and got a nice midseason uplift from veteran Dallas Keuchel.
Best of Show: In his sophomore campaign, the 21-year-old Acuna set a dynamic spark with 41 homers, 37 steals and 127 runs scored; had he not got so banged up during the season's last few weeks, he might have had a shot to join the elite 40-40 club.
Where Did You Come From: While Mike Foltynewicz's progress stalled and Julio Teheran ran medium, rookie Mike Soroka burst through, saved the rotation and gave the Braves their sole ace-like presence on the year with a 13-4 record and 2.65 ERA. His 1.55 road ERA was the majors' best.
Where Did You Go? Reliever A.J. Minter began the year riding strong momentum after earning the Braves' closer job in 2018, but he quickly lost that role—and eventually, a place on the 25-man roster—after a rotten start. He ended up with a 7.06 ERA over 36 appearances.
It's Interesting to Note: Freeman hit .370 when down in the count 0-2.
Washington Nationals
What TGG Predicted: 87-75 (second)
What Actually Happened: 93-69 (second)
The scoop: The post-Bryce Harper era in Washington was initially bumpy with a 19-31 start, a wretched bullpen and growing rumors that manager Dave Martinez's days were numbered. That's all before a top-heavy offense that had long since depended on Harper floored it, hit .278 after the All-Star Break (next best in the NL: Colorado, at .265) while the pitching stabilized thanks to strong showings from Stephen Strasburg, Max Scherzer and first-year Nat Patrick Corbin. The Nationals became only the eighth team ever to be 12 games or more below .500 at some point in the season and still make the playoffs; prime satisfaction came to Nationals fans in that the team clinched a postseason spot at home against Harper's Phillies. And then they actually started winning postseason games—and better yet, series.
Best of Show: After years of being one of the majors' more unappreciated performers, third baseman Anthony Rendon forced the issue and delivered an elite set of numbers (.319 average, 34 homers, 126 RBIs, 44 doubles, 80 walks), that makes him not only a prime MVP candidate, but arguably the offseason's most attractive free agent.
Where Did You Come From: Howie Kendrick, at age 36, isn't exactly an unknown quantity—but his .344 average and 17 homers over 334 at-bats stuck out over his solid (but hardly spectacular) career numbers before.
Where Did You Go? Once a top closer, Trevor Rosenthal was given a chance by the Nationals, post-Tommy John—and to say it didn't go well was the understatement of the year. Rosenthal failed to retire any of the first 10 batters he faced, and over 12 appearances and 6.1 innings gave up 16 runs on eight hits, 15 walks, three hit batters and five wild pitches.
It's Interesting to Note: Strasburg (251), Scherzer (243) and Corbin (238) became the first trio on one team with at least 225 Ks each.
New York Mets
What TGG Predicted: 81-81 (fourth)
What Actually Happened: 86-76 (third)
The scoop: A June swoon provided the proverbial gut punch to the Mets' playoff chances; a chair-throwing tantrum by first-year general manager Brodie Van Wagenen, followed by a strong second-half showing, was too little, too late. Part of New York's problem was sealing the deal; its 6.25 ERA in the ninth inning was well above the 4.05 figure it otherwise produced, and its 35 homers allowed in that final frame set an all-time record. But there were fun times at Citi Field thanks to Pete Alonso's blindsiding (and rookie record-breaking) 53 homers; who knows how terrible this team would have been without him or sophomore infielder Jeff McNeil (.318 average, 23 homers, 75 RBIs).
Best of Show: It was a bittersweet encore for ace Jacob deGrom; he once again put forth numbers (2.43 ERA, 255 strikeouts) worthy of a Cy Young Award candidate, but he continued to get poor support from his teammates. He produced 24 quality starts, but won only 11 of them.
Where Did You Come From: Mets players furiously lobbied to get Alonso on the Opening Day roster, and everyone else quickly found out what all the excitement was about; his first-year portfolio included the snaring of every Mets home run season record imaginable, the all-time rookie record, and the Home Run Derby crown.
Where Did You Go? Closer Edwin Diaz was one of the keys to what, at the moment, appears to be a terrible trade with the Mariners; he saved 26 games but blew seven other opps, lost seven games, posted a 5.59 ERA and surrendered 15 of those 35 ninth-inning homers—another record. Far, far far from the 1.93-ERA, 57-save effort at Seattle the year before.
It's Interesting to Note: deGrom, Noah Syndergaard and Zack Wheeler had the three highest fastball velocities among all major league starters.
Philadelphia Phillies
What TGG Predicted: 93-69 (first)
What Actually Happened: 81-81 (fourth)
The scoop: The Phillies built themselves up as one of the teams to beat in the NL—certainly in the East—which makes what happened all the more disappointing. Bryce Harper (.260 average, but a nifty .882 OPS) and catcher J.T. Realmuto admirably performed their end of the bargain, but a supporting cast no longer burdened as the team's heavy lifters failed to do theirs as ace Aaron Nola regressed, Rhys Hoskins batted .226, Maikel Franco continued his struggles and Odubel Herrera (domestic abuse)…oh, never mind. In the end, manager Gabe Kepler got the axe. Silver lining: The Phillies avoided an eighth straight losing season by finishing at an even .500. Hoo-ray.
Best of Show: Harper's .260 average sticks out as something of a sore thumb, but he continues to put more value into tepid batting averages than any other player—hitting 35 home runs, knocking in 114 runs and walking 99 times.
Where Did You Come From: Herrera's year-ending suspension gave rookie outfielder Adam Haseley his shot at the Show, and he didn't disappoint—hitting .266 with five homers and 26 RBIs over 222 at-bats.
Where Did You Go? Even before Herrera got slapped with his domestic abuse penalty (how does that feel, Odubel?), the dynamic outfielder was hardly putting together his best year—hitting just .222 with a single home run over 39 games.
It's Interesting to Note: Realmuto was baseball's best at nabbing would be basestealers, producing outs on 43 of 92 attempts.
Miami Marlins
What TGG Predicted: 66-96 (fifth)
What Actually Happened: 57-105 (fifth)
The scoop: Baseball's biggest yawn continued to put the few fans showing up at Marlins Park to sleep. The primary problem continued to be a slumbering offense that was dead last in the majors in runs scored, slugging percentage and extra-base hits. Starlin Castro (.270 average, 22 homers) played the good soldier and took the field 162 times, but other veterans (Curtis Granderson, Neil Walker, Martin Prado) clearly showed that their best days are behind them—all while few on the youthful side came along to save the day.
Best of Show: Until he broke his hand getting hit by a pitch on August 23, sophomore third baseman Brain Anderson looked to be the one guy in the Miami lineup showing legitimate spark with potential upside. A .261 average, 20 home runs and 66 RBIs were nothing to write home about in this day and age—but for the Marlins, that's nirvana.
Where Did You Come From: A 6-14 record normally isn't much to brag about, but rookie pitcher Sandy Alcantara can head into the offseason with some pride knowing he was given only 3.1 runs worth of support per start—and also led all rookies with 197.1 innings and two shutouts.
Where Did You Go? For now, Alcantara inherits the ace role lost by Jose Urena, who started the year wobbly, was placed on the shelf for two months with a herniated disc, then returned in September with an unimpressive audition to become the Marlins' closer. Sum total: A 4-10 record and 5.21 ERA.
It's Interesting to Note: The Marlins finished the entire decade without a single winning season.
NL Central
St. Louis Cardinals
What TGG Predicted: 86-76 (second)
What Actually Happened: 91-71 (first)
The scoop: As the Cubs and Brewers made lots of early noise, the Reds turned a few heads with some actual pitching, and before the Pirates self-destructed, the Cardinals quietly went about their business and, like the patient people that they are, made their mark known when it mattered most—springing from .500 absentia at the All-Star Break to their first divisional title since 2015. Breakout youngsters, including pitchers Jack Flaherty and Dakota Hudson, and rookie infielder/sparkplug Tommy Edman, helped fuel the second-half surge.
Best of Show: Like the rest of the Cardinals, Flaherty limped into the All-Star Break as just another Redbird trying to find his place in the rotation with a 4.64 ERA. Then, suddenly, he became Cy Young; in 15 post-break starts, he compiled an astonishing 0.91 ERA.
Where Did You Come From: Edman came aboard just before the break and quickly established himself both at the plate and in the field, hitting .304 with 11 homers with 59 runs scored and 15 steals over 92 games, while committing just four errors in 84 games combined between third base and second.
Where Did You Go? Established star infielder Matt Carpenter had his good moments—including a double bunted against the shift—but overall it was one of his most disappointing campaigns with a poor .226 average that helped drag some of his more reliable numbers (walks, power, etc.) down with it.
It's Interesting to Note: John Gant led all major league relievers with 11 wins (he lost only once).
Milwaukee Brewers
What TGG Predicted: 84-78 (third)
What Actually Happened: 89-73 (second)
The scoop: The Brewers played it pretty much as expected through the season's first five months—mixing up a powerful lineup with a bullpen-intensive staff (NL-low 4.89 innings per start) that led to them barely treading .500. And just when it seemed that whatever little postseason chances had withered away when MVP candidate Christian Yelich broke his hand in early September, the team charged through an 18-2 stretch that granted them one of the NL's wild cards. Only a three-game sweep by the Rockies in the season's final series kept the Brewers from stealing the NL Central away from the Cardinals.
Best of Show: I opined back in March that Christian Yelich had overachieved with his 2018 MVP performance. If his 2019 numbers were any indication, perhaps he underachieved. It's all the more remarkable that Yelich missed 30 games and still collected 44 homers, 80 walks and 30 steals while hitting .329. MVP voters may penalize him for the lost time, but maybe they shouldn't.
Where Did You Come From: Keston Hiura was to the Brewers what Tommy Edman was to the Cardinals—a fearless, out-of-nowhere second-half presence who gave the team a definitive bump when it most needed it. His .303 average, 19 homers and 49 RBIs in 84 games normally might make him an attractive Rookie of the Year candidate, but not in the Year of Pete Alonso.
Where Did You Go? After a splendid .274-35-108 campaign in 2018, Jesus Aguilar slumped back to reality with just eight homers and a .225 average through the season's first half. He soon became the odd man out in a crowded infield and was traded to Tampa Bay. 
It's Interesting to Note: Josh Hader's 138 strikeouts led all major league relievers.
Chicago Cubs
What TGG Predicted: 90-72 (first)
What Actually Happened: 84-78 (second)
The scoop: Like the Brewers above, I had the Cubs all figured out—until September. That's when the team collapsed, losing 10 of their last 12 games—including a brutal four-game sweep by the Cardinals at Chicago, each by a run—accelerating the narrative that manager Joe Maddon had to go (which he did, mutually, at season's end). Not helping matters were off-the-field issues that dogged infielder Addison Russell and everyman Ben Zobrist, and a bullpen that failed to get a much-needed boost from midseason acquisition Craig Kimbrel (three blown saves, four losses and a 6.53 ERA over 23 appearances).
Best of Show: We could have flipped a coin between infielders Anthony Rizzo and Kris Bryant, but our analytics nudged the advantage toward Rizzo, who did all the usual things one expects of him: Good average (.293), good power (27 homers), good patience (71 walks) and a good impression of Animal House's Kevin Bacon saying "Thank you sir, may I have another" (a major league leading 27 times hit by pitches).
Where Did You Come From: Rowan Wick showed up at midseason and gave much-needed stability to a wayward Cubs bullpen, posting a 2.43 ERA and opposing .183 batting average in 31 appearances.
Where Did You Go? That must have been some divorce Zobrist went through; he missed nearly four months of the season to deal with it. Apparently it affected his game when he was active, hitting a fair .260 but with just one homer over 150 at-bats.
It's Interesting to Note: The aforementioned Wick threw the most innings in the majors (33.1) without allowing a home run.
Cincinnati Reds
What TGG Predicted: 77-85 (fourth)
What Actually Happened: 75-87 (fourth)
The scoop: It was a bittersweet head-scratcher of a year in Cincinnati; the pitching staff, so terrible for seemingly so long, finally got its act together with an opposing .235 average that was the NL's second best after the Dodgers. And yet, the normally potent offense picked a fine time to plummet; the team's batting average dropped 10 points to .244, and outside of Eugenio Suarez's herculean display with 49 homers (setting a record for Venezuelan-born players), most everyone else disappointed. If anything else, this team was always good for a fight—whether it was Yasiel Puig over-amping the intensity before the Reds finally got rid of him, or the astonishing sight of pitcher Amir Garrett running solo to the Pittsburgh dugout and daring the entire Pirates team to take him on.
Best of Show: Of the many veteran pitchers the Reds summoned during the offseason, Sonny Gray was the only one who positively answered the call to duty. After a miserable experience with the Yankees, the southpaw discovered newfound peace and success at Cincinnati, going 11-8 with a splendid 2.87 ERA and opposing .196 batting average.
Where Did You Come From: Former first-round pick Nick Senzel had a solid debut for the Reds, mixing decent power (12 homers) and good speed (a team-leading 14 steals) before a bum shoulder overcame him late in the summer.
Where Did You Go? While Gray thrived in his first year along the Ohio, Alex Wood—two years removed from a 16-3 record and 2.72 ERA for the Dodgers—never got on track as his fragile health history struck again. A bad back kept him out for the first three months, and then he won only one of seven late-season starts with a 5.80 ERA.
It's Interesting to Note: The Reds were 52-47 at night, but only 23-40 during the day.
Pittsburgh Pirates
What TGG Predicted: 73-89 (fifth)
What Actually Happened: 69-93 (fifth)
The scoop: As far as pirates go, Bluebeard and his crusty mates likely had a better Kumbaya vibe than the 2019 Bucs, whose clubhouse disintegrated into borderline mutiny with players sniping at (and at times fighting) one another while brazenly chewing out coaches; the weight of all these woes collapsed the team to a 25-48 record after the All-Star Break, costing Clint Hurdle his job after nine years with the team. The final insult: Closer Felipe Vazquez, who changed his name before the season, probably will want to change it again to stay more anonymous after admitting to (and being arrested for) having sex with a local 13-year-old girl.
Best of Show: Josh Bell, rebounding from an anemic sophomore campaign in 2018, absolutely lit up opponents early in the year—setting the NL mark for most extra-base hits (59) before the All-Star Break. Despite a second-half cool-off—in line with the rest of the team—his overall numbers (.277 average, 37 home runs, 116 RBIs) far exceeded with the Pirates had hoped from him before Opening Day. 
Where Did You Come From: Andrew McCutchen may be long gone, but the Pirates didn't go empty-handed when they dealt him to the Giants before 2018; in return they got outfielder Bryan Reynolds, who in his first full year at Pittsburgh flirted with the batting title before settling for a sharp .314 figure.
Where Did You Go? Maybe Chris Archer simply will never be the guy everyone thought he'd be. In his first full year in a Pirates uniform after a midseason trade from Tampa Bay the year before, Archer won just three of 23 starts (losing nine) with a 5.19 ERA before his inflamed throwing shoulder finally got the best of him.
It's Interesting to Note: Bell hit two deep flies into the Allegheny River well past PNC Park's right-field bleachers within a two-week span in May; only three others have done it once in the ballpark's 19 years of existence.
NL West
Los Angeles Dodgers
What TGG Predicted: 94-68 (first)
What Actually Happened: 106-56 (first)
The scoop: The Dodgers had juggernaut written all over them; they scored the most runs in the NL, hit more homers (than like, ever) while giving up the fewest, posted the majors' lowest ERA (3.37), and fielded the possible MVP (Cody Bellinger) and Cy Young Award winner (Hyun-Jin Ryu). Oh, and they set a franchise record with 106 wins—24 of them in the last at-bat—and set an MLB mark with 20 games hitting at least four homers. Which makes their early NLDS exit against Washington even more of a bummer.
Best of Show: Shaking off a mildly blasé sophomore set of numbers in 2018, Bellinger roared back to elite life with a .305 average, 47 homers, 115 RBIs, 121 runs, 95 walks and a team-high 15 steals. It will be a close call between he and Christian Yelich to decide the NL MVP.
Where Did You Come From: Rookie Will Smith—no, not the Giants' closer and, no, not the MiB agent—provided a dangerous bat from the catcher's spot while veterans Russell Martin and Austin Barnes struggled. Over 170 at-bats, he hit 15 homers with 42 RBIs. And he came this close to winning the NLDS for the Dodgers an inning before the Nationals' Howie Kendrick stole it away.
Where Did You Go? The Dodgers were hoping to get more out of former Boston supersonic reliever Joe Kelly than a 4.56 ERA and five blown saves trying to hold the lead up for Kenley Jansen. (Then he gave up the decisive grand slam to Kendrick in the NLDS.)
It's Interesting to Note: Martin took the mound four times in an emergency role—once with the Dodgers ahead—and allowed only two hits and no walks over four scoreless innings.
Arizona Diamondbacks
What TGG Predicted: 78-84 (third)
What Actually Happened: 85-77 (second)
The scoop: With no Paul Goldschmidt, no Patrick Corbin, no A.J. Pollock and (for the last two months) no Zack Greinke, the Diamondbacks did well to make some late-season noise in the wild card race after a maddening, MLB-record stretch in which they went 60 straight games staying no more than two games north/south of the .500 mark.
Best of Show: Center fielder Ketel Marte flourished into the star the Diamondbacks had hoped he'd become, garnering MVP talk with a .329 average, 32 homers and 92 RBIs; a mid-September injury sidelined him for the rest of the year and kept him less than a batting behind Christian Yelich for the NL batting crown.
Where Did You Come From: After accumulating 88 total at-bats over four years of scratch-the-surface big-league play, Christian Walker finally broke through at age 28, bashing 29 homers with 73 RBIs and 67 walks.
Where Did You Go? Walker's gain was Jake Lamb's loss, as the once-reliable power bat struggled amid shoulder pains to a .193 average and six homers over 78 games.
It's Interesting to Note: Only three players were hit by more pitches than the 22 suffered by rookie outfielder Tim Locastro—even though he logged just 212 at-bats.
San Francisco Giants
What TGG Predicted: 66-96 (fifth)
What Actually Happened: 77-85 (third)
The scoop: In his final year as manager (for now), Bruce Bochy made the most of a roster which started the year with a barren outfield and burnt-out infield which has seen better, more glorious days. And while the hitting remained woeful—only the Marlins scored fewer runs—the Giants got a boost from a bullpen that was the majors' sixth best by ERA.
Best of Show: Closer Will Smith—no, not those other Will Smiths (see Dodgers, above)—was the stellar lead in a strong Giants bullpen, saving 34 of 38 opps while posting a 6-0 record and 2.76 ERA.
Where Did You Come From: Inexplicably buried in the Orioles' organization, outfielder Mike Yastrzemski—the grandson of you-know-who—was practically given away to the Giants in May, worked his way into the starting lineup and by the end of the year hit .272 with a team-leading 21 homers.
Where Did You Go? Pitcher Derek Rodriguez—the son of you-might-know-who (okay, it's Ivan)—failed the sophomore test after a terrific 2018 debut, going 6-11 with a rough 5.64 ERA over 99 innings.
It's Interesting to Note: If the Giants kept it close, they were likely to win; they finished 38-16 in one-run games, 39-69 in all others.
Colorado Rockies
What TGG Predicted: 86-76 (second)
What Actually Happened: 71-91 (fourth)
The scoop: The Rockies were hoping to leverage last year's postseason-achieved campaign into something ever bigger for 2019, but instead they reverted to many of the bad habits that have forever plagued this franchise; a solid start (44-39 on June 30), a collapsed finish (27-52 after), exhausted pitching, and Jekyll-Hyde-like splits between mile-high Coors Field and the sea-level road. Most disappointing was a promising young rotation that fell apart; by September, every member of the Opening Day rotation was on the injury list.
Best of Show: When all else fails—and pretty much everything else did for the Rockies—there's always Nolan Arenado. The star veteran had another splendid year, batting .315 with 41 homers, 118 RBIs while possessing his usual Gold Glove-level skills at third base.
Where Did You Come From: Outfielder Rafael Tapia finally got his shot at everyday play and did well for himself, batting .275 with nine homers while showing great speed.
Where Did You Go? A year ago, pitcher Kyle Freeland looked to be on the precipice of greatness; this year, he fell off the precipice of a steep cliff as he won just three of 14 decisions and authored up a hideous 6.73 ERA, temporarily landing him in Triple-A.
It's Interesting to Note: The Rockies had the majors' best batting average (.300) at home, and the worst (.230) on the road.
San Diego Padres
What TGG Predicted: 75-87 (fourth)
What Actually Happened: 70-92 (fifth)
The scoop: The Padres aren't quite there yet. With Manny Machado in the fold and Fernando Tatis Jr. debuting, everything seemed to point to an audible upgrade at Petco Park—and despite a team-record 219 homers (all of them, it seemed, with the bases empty), a surprisingly good showing from an inexperienced rotation and an excellent turn from closer Kirby Yates (41 saves, 1.19 ERA), the Padres still found themselves locked down in the divisional basement with a .238 average and a NL-record 1,581 strikeouts. As a result, manager Andy Green finished the season looking for a new job.
Best of Show: Tatis Jr. played in just 84 games before injuries derailed his season, but the numbers are striking: A .317 average, 22 homers, 61 runs scored and 16 steals. (To repeat: He did this in just 84 games.) Had he played the full season, Pete Alonso wouldn't be a lock for NL Rookie of the Year.
Where Did You Come From: Rookie right-hander Chris Paddack not only impressed with a 9-7 record, 3.33 ERA and 0.98 WHIP over 26 starts, but with his penchant for wearing cowboy hats became San Diego's most famous dude since Champ Kind from the Anchorman movies.
Where Did You Go? Fresh off a Gold Glove and a championship ring with Boston, Ian Kinsler looked to finally show his age as the 37-year-old infielder hit just .217 over 87 games.
It's Interesting to Note: Hunter Renfroe and Franmil Reyes (before his trade to Cleveland) combined for 61 homers—but just 110 RBIs.
AL East
New York Yankees
What TGG Predicted: 98-64 (first)
What Actually Happened: 103-59 (first)
The scoop: In our season preview, I suggested that the only thing getting in the way of the Yankees (besides the apocalypse) would be major injuries. But even that didn't stop them. Primary bopper Giancarlo Stanton and ace Luis Severino managed to stay healthy for only a fraction of the season while many of the other prime time stars suffered moderate-to-significant absences—and still this team romped to over 100 wins and 300 homers (another prediction I made, even if in partial jest) as it seemed a week didn't go by where someone new was making a name for himself in pinstripes. Most crucially, the team's esteemed bullpen stayed intact and kept a fragile rotation glued together.
Best of Show: Former Colorado second baseman DJ LeMahieu, practically ignored in free agency and signed to a relative pittance by the Yankees, left all those who passed kicking themselves with an MVP-level effort. His .327 average—second in the AL—included career highs in 26 homers and 102 RBIs, power stats he never amassed a mile high in Denver. He also hit .667 (10-for-15) with the bags loaded.
Where Did You Come From: Domingo German, owner of a 2-7 career record entering the year, racked up an 18-4 record which admittedly was bumped up by astounding run support (6.51 runs per start), but 18-4 is still 18-4. And, domestic abuse is still domestic abuse—and that's what kept him out of the postseason.
Where Did You Go? Third baseman Miguel Andujar, a legitimate Rookie of the Year candidate in 2018, suffered through a miserable (.128, no homers in 47 at-bats) start before undergoing season-ending shoulder surgery. Worse, he became a forgotten afterthought when Gil Urshela took over and hit .314 with 21 homers in his place.
It's Interesting to Note: An MLB-record 14 players hit at least 10 home runs for the Yankees.
Tampa Bay Rays
What TGG Predicted: 79-83 (third)
What Actually Happened: 96-66 (third)
The scoop: The Rays once again proved How to Succeed in Baseball Without Really Spending. They began the year with the majors' lowest payroll, closed off Tropicana Field's upper deck, played before few and, once again in near anonymity, won many. What's the trick? Part of it is great pitching, a shared experience (with starters, relievers and openers alike) sporting the AL's best ERA at 3.65, and a well-managed, highly disciplined lineup both at the plate and in the field.
Best of Show: While two Astros (Justin Verlander and Gerrit Cole) will likely monopolize the Cy Young Award votes, ex-Astro Charlie Morton will probably get what's left after a superb first year (16-6, 3.05 ERA, 240 strikeouts over 194.2 innings) at Tampa Bay.
Where Did You Come From: No, Austin Meadows is not a gated community, but he is the Rays' breakout hitting star after poking out 33 homers with 89 RBIs to go with a .291 average—all team highs. Tampa Bay execs are beaming over the mid-2018 trade that sent Meadows and Tyler Glasnow from Pittsburgh for Chris Archer.
Where Did You Go? Sports fans in the Tampa-St. Pete Bay Area once again yawned at a remarkable ballclub, as an AL-low 1.178 million bothered to click the turnstiles. At some point this team needs to take a dump or get off the pot to Montreal.
It's Interesting to Note: The Rays ended the year with an active streak of 614 straight games without one of their pitchers going the distance—easily a major league record.
Boston Red Sox
What TGG Predicted: 94-68 (second)
What Actually Happened: 84-78 (third)
The scoop: The defending champions horribly handicapped themselves out of the gate, slumping to a 6-13 start; by the time they finally climbed back to .500 by mid-May, the Yankees and Rays had blown past them in the standings to a point of no return. Boston's hitters could not be blamed; they were actually more productive than during their championship 2018 campaign, with J.D. Martinez, Xander Bogaerts and breakout star Rafael Devers each hitting over .300 with at least 30 homers and 100 RBIs. But pitching doomed the Red Sox; a rotation that wilted with injuries to Chris Sale and David Price posted a 4.95 ERA, a Craig Kimbrel-less bullpen led the majors with 31 blown saves (they were successful only 33 other times) and the staff overall walked an AL-high 605 batters.
Best of Show: Just 22 years old, Devers came of age with a stellar campaign that's surely to earn MVP votes, batting .311, bashing 32 homers and knocking in 115 runs; his 54 doubles also made him and Bogaerts the first pair of teammates ever to go 50-30 in the same season.
Where Did You Come From: Amid a lost bullpen, Brandon Workman came to the rescue, emerging as the team's closer and producing a 10-1 record, 1.88 ERA and 16 saves; he allowed just 29 hits over 71.2 innings.
Where Did You Go? It wasn't a terrible year for outfielder Andrew Benintendi, but given his youth and career momentum coming into the season, people expected a breakout on the order of Devers. Instead, he hit .266 with just 13 homers and 68 RBIs.
It's Interesting to Note: It still may not have been enough to get them into the playoffs, but it would have helped had the Red Sox played just as well at Fenway Park (38-43) as they did on the road (46-35).
Toronto Blue Jays
What TGG Predicted: 69-93 (fourth)
What Actually Happened: 67-95 (fourth)
The scoop: It was all about the legacies in Toronto, where the sons of Vladimir Guerrero, Dante Bichette and Craig Biggio all got their first taste of the bigs and, for the most part, did quite well to assert themselves. The presence of these three players made life at Rogers Centre tolerable for fans and gave the roster hope in an otherwise DOA year in which the team hit an AL-low .236. And spare me on the home runs; yeah, five Jays hit over 20 and another eight hit over 10—but in a year where everyone went deep, so what?
Best of Show: Marcus Stroman gave everything he could to aid a fractured rotation—and had he not been traded to the Mets, he would have finished third in the AL behind Justin Verlander and Gerrit Cole with a 2.96 ERA. All of this, and he only win of six of 17 decisions; those six wins, by the way, were still good enough to co-lead the team at season's end.
Where Did You Come From: Bo Bichette was the best of the aforementioned rookie trio, hitting .311 over 46 games with 18 doubles, 11 homers and 32 runs scored; he set a franchise record with a nine-game hitting streak to start a career, and his 10 long hits over his first nine games broke an MLB mark.
Where Did You Go? Aaron Sanchez's frustratingly injury-prone tenure at Toronto came to an end when he was traded to Houston with a 3-14 record and 6.07 ERA. After a 3-1 start, he lost 13 straight.
It's Interesting to Note: Only the 1915 Philadelphia Athletics used more starting pitchers than the 2019 Blue Jays (21).
Baltimore Orioles
What TGG Predicted: 57-105 (fifth)
What Actually Happened: 54-108 (fifth)
The scoop: Let's get the good news out of the way first: Only seven teams improved their win-loss record by more games than the Orioles. So they met expectations in that regard—though after 47-115, there wasn't much lower to go. Baltimore's pitching was one for the books; sporting the majors' worst (5.59) team ERA, the Orioles gave up a record-smashing 305 home runs and 19 times gave up at least five in a game. (The old major league record: Nine games.) Outside of Chris Davis' 0-for-33 slump to start the year (0-for-58, going back to the end of 2018), the offense actually didn't do too bad; Jonathan Villar stole 40 bases and scored 111 runs, and Hanser Alberto hit .305 after drifting about in the Rangers' organization. While the Orioles still have a long, long way to go, they're making progress—even if in baby steps.
Best of Show: Trey Mancini, once the kid amongst the grown-up sluggers, became the veteran presence of sorts and proved it on the field—hitting .291 with 35 homers, 97 RBIs and 106 runs scored.
Where Did You Come From: Rookie southpaw John Means was one of the precious few Orioles who knew what the heck he was doing on the mound, furnishing a 12-11 record and 3.60 ERA while walking just 38 over 155 innings.
Where Did You Go? We can easily list Davis (.179 average, 139 Ks in 307 at-bats), but he's long since settled into wretched absentia. So we settled for Mark Trumbo, who like Davis once blasted over 40 homers for the Orioles but has since never come close to recapturing the slugging magic; knee injuries limited his activity to a mere 29 at-bats this year.
It's Interesting to Note: The Orioles failed to sweep even a single series in 2019.
AL Central
Minnesota Twins
What TGG Predicted: 81-81 (second)
What Actually Happened: 101-61 (first)
The scoop: The Twins' yo-yo-like existence took a rapid parabolic swing to the top, winning over 100 games for only the second time in franchise history, and a year after finishing at 78-84—a year after 85-77, a year after 59-103, a year after 83-79. (For Griffith's sakes, could the real Twins please stand up?) Home runs were the name of the game in Minnesota, as the Twins beat all the other contenders for the all-time record with an astonishing 307; an unprecedented five players smacked at least 30. Mirror-imaged the Orioles above, the Twins set another all-time mark by hitting five homers in a game 11 times. But for a team to win that many games, the pitching has to count for something—and that value came from a staff that was far from overpowering—but also far from any sign of collapse.
Best of Show: Ageless at 39, Nelson Cruz arguably had his best year yet—hitting a career-high .311 with 41 homers and 108 RBIs, and in only 120 games. Just 10 days apart in mid-summer, Cruz collected his first pair of three-homer games—and his 25 homers after the All-Star Break trailed only Cincinnati's Eugenio Suarez.
Where Did You Come From: Rookie infielder Luis Arreaz was Rod Carew to everyone else's Babe Ruth—a solid contact hitter batting .334 with a mere four jacks over 92 games. Nobody in the majors with more at-bats hit better at night (.362).
Where Did You Go? Remember back in the spring when Marwin Gonzalez was going to be the savior for the Twins after his free-agent signing? The former Astro wasn't awful, but his .264 average and 15 homers got lost on the stat sheet compared to all those 30- and 20-something homer guys.
It's Interesting to Note: The Twins had the majors' best road record (55-26) and hit more home runs away from Target Field (a record-smashing 170) than five other teams hit in total all year.
Cleveland Indians
What TGG Predicted: 84-78 (first)
What Actually Happened: 93-69 (second)
The scoop: All things considered, the Indians' performance was all the more astonishing given significant absences by their two top pitchers coming in (Corey Kluber and Carlos Carrasco), a big dropdown for star infielder Jose Ramirez (.255 average, 23 homers), and the midseason trade of Trevor Bauer. Yet Francisco Lindor continued to shine, Carlos Santana's return was excelente, and the arrival of starting pitchers Shane Bieber and Zac Plesac refortified the rotation. Alas, the sum of all of these unexpected parts failed to get the Indians in the postseason for the first time in four years.
Best of Show: In Kluber's absence, and with all due apologies to Mike Clevinger (who also missed substantial time), Bieber (15-8, 3.28 ERA) became the Indians' fill-in ace. His 214.1 innings were second only to Justin Verlander, and no one threw more complete games (three) nor shutouts (two).
Where Did You Come From: Beyond Bieber, Plesac (8-6, 3.81 ERA in 21 starts) and Aaron Civale (3-4, 2.31 ERA in 10 starts) gave the Indians more youthful backbone in the rotation.
Where Did You Go? Leonys Martin crapped out at .199 as the Indians released the veteran outfielder in late June; the team claimed that a heated dugout argument between he and star teammate Lindor a few days earlier had nothing to do with it.
It's Interesting to Note: The Indians hit a major league-low .194 in the ninth inning.
Chicago White Sox
What TGG Predicted: 74-88 (third)
What Actually Happened: 72-89 (third)
The scoop: It was about as satisfactory as a 74-88 year could go in Chicago, as the White Sox saw advancements from budding stars Yoan Moncada (.315-25-79) and Lucas Giolito (15-8, 3.41 ERA), a batting title for Tim Anderson, a revival for Jose Abreu and a solid debut for Eloy Jimenez (.267-31-79). Overall starting pitching was what kept the Sox from achieving a possible winning record, posting a 5.80 ERA minus Giolito.
Best of Show: After producing the majors' worst ERA the year before, Giolito accomplished an impressive about face and became a deserving All-Star. His 228 strikeouts were the most by a White Sox right-hander since Ed Walsh way back in 1912.
Where Did You Come From: Top prospect Jimenez hardly disappointed and got better with each passing month—hitting .292 after the All-Star Break and .340 in September.
Where Did You Go? Daniel Palka, a legit Rookie of the Year candidate a year before, was 1-for-35 to start the year, went to the minors, came back in June and went hitless in 10 more at-bats, went back to the minors, then was called back in September where he was 0-for-11 before finally getting that elusive second hit. No other major leaguer ever had as few hits as Palka within the first 56 at-bats of a season.
It's Interesting to Note: Anderson walked just 15 walks—the fewest ever accrued by a batting champ in baseball's post-1900 modern era.
Kansas City Royals
What TGG Predicted: 65-97 (fourth)
What Actually Happened: 59-103 (fourth)
The scoop: The Royals couldn't avoid a second straight 100-loss campaign as All-Star catcher Salvador Perez missed the entire season, a new round of recruits failed to impress, and owner David Glass even sold away the team after 26 years; they even posted a losing record (9-10) against the far-worse Tigers. Individually there were a few bright spots, such as Jorge Soler's franchise record-breaking (and AL-best) 48 homers and Whit Merrifield's continued excellence at the top of the order; both players were two of five in the majors that played all 162 games this season. And pfft to this team for ruining my "stone-cold lock" prediction that they'd lead the majors in steals, finishing second behind Texas. Manager Ned Yost could have found a better season to retire after.
Best of Show: Soler had never hit more than 12 homers in any of five previous seasons, but something very obviously clicked with him in 2019. His 48 jacks were the most by a Cuban-born player, and it finally removed the Royals from a list for which they were the only member of: A team without anyone ever hitting 40 or more homers.
Where Did You Come From: Taking over full-time at third for the departed Mike Moustakas—the guy who held the Royals' homer record before Soler blew past it—Hunter Dozier emerged into an unavoidable pain for opposing pitchers, batting .279 with 26 homers and 84 RBIs.
Where Did You Go? Chris Owings is never going to be confused for Wade Boggs, but somewhere even Mario Mendoza had to be cringing at the awful .133 average the seven-year vet posted (with a .222 slugging figure) before being shipped off to Boston—where he hit .156 over 26 more games.
It's Interesting to Note: The Royals were the first team since the 1984 Astros to field three players (Dozier, Merrifield and Adalberto Mondesi) with at least 10 triples each.
Detroit Tigers
What TGG Predicted: 61-101 (fifth)
What Actually Happened: 47-114 (third)
The scoop: It's hard to believe, but the Tigers had a 12-10 record on April 23. Needless to say, it was all downhill from there—accelerating into plummeting motion with a 10-game skid in mid-May. The Sigh-gers "won" AL Worst Team of the Month honors in our Comebacker section each of the season's last four months, and tied the 1939 St. Louis Browns for most home losses (59) in a season. Veteran pitcher Jordan Zimmermann and rookie Spencer Turnbull certainly felt the Comerica Park pain; they were a combined 0-20 at the Tigers' home yard.
Best of Show: Before the Tigers let him escape to Atlanta at the trading deadline, closer Shane Greene was one of the few players—okay, the only player—who performed with All-Star reverence, saving 22 of 25 opportunities with a sterling 1.18 ERA. No other full- or part-time pitcher on the staff had an ERA lower than 3.72.
Where Did You Come From: Second-year outfielder Victor Reyes gave the Tigers some desperately-needed sizzle, getting the keys to an everyday spot at the start of July and hitting .304 with 16 doubles, five triples and nine steals over 69 games.
Where Did You Go? Nobody expected Josh Harrison to hit .315 like he did back in 2014 before starting a slow career slide—but the Tigers were certainly hoping for something better than the .175 average he produced over 36 games. A bad hamstring didn't help.
It's Interesting to Note: Thankfully for Tigers fans, Detroit losses were relatively quick if not painless; the team's 3:02 time of game average was the majors' fastest.
AL West
Houston Astros
What TGG Predicted: 91-71 (first)
What Actually Happened: 107-55 (first)
The scoop: As you can tell from my anticipated record above, I was a bit skeptical of the Astros retaining their 100-win bravado. Well never mind that now. Even with injuries that once again sidelined three key hitters (Jose Altuve missed 38 games, George Springer missed 40, Carlos Correa missed 87), the Astros rose to the occasion and beyond, collecting a franchise-best 107 wins (60 of them at home), and finishing first or second in just about every distinguishable stat or metric whether it was related to hitting, pitching or fielding.
Best of Show: A complete toss-up between leading MVP candidate/third baseman Alex Bregman (.296 average, 41 homers, 112 RBIs, 119 walks), and top aces Gerrit Cole (20-5, 2.50 ERA, 326 strikeouts) and Justin Verlander (21-6, 2.58 ERA, 300 strikeouts). The tiebreaker goes to Bregman, since he lost a similar toss-up last year to Verlander in this category—so fair is fair.
Where Did You Come From: One of my other concerns about the Astros coming into the season was a lack of bench depth. Then along came Yordan Alvarez, who, yes, never saw the bench once it became obvious he was meriting as an everyday breakout rookie. Between the minors and majors this year, Alvarez batted .325 with 50 home runs and 149 RBIs; he also became the first player to hit the main scoreboard above the right-field bleachers (albeit during batting practice) and the first Astro to hit a fair ball into the upper deck down the right-field line.
Where Did You Go? I suggested in our 2018 preview that first baseman Tyler White had the potential to be a supporting character in the 20 homer-80 RBI range. But he only reached 3-21 with a sad .225 average before the Astros released him midway through the season. The Dodgers got him and gave him a late-season call-up—managing just one hit in 22 at-bats.
It's Interesting to Note: The Astros became the first team to not intentionally walk an opposing batter since that stat became official in 1955.
Oakland A's
What TGG Predicted: 88-74 (fifth)
What Actually Happened: 97-65 (second)
The scoop: A lot of folks (me included) felt that 97-65 was just too good a record for the A's in 2018. So to prove us wrong, they went out and went 97-65 all over again. Unfortunately, all it got them was a wild card loss (again), but the strong repeat effort did prove that the A's look to be on this ride for more than just the short term. Strengths included seven players with at least 20 home runs, a resilient rotation that even made long-lost Homer Bailey (6-3, 4.30 ERA in 13 Oakland starts) look halfway decent, and the continued work of manager Bob Melvin, perhaps the game's most underrated skipper.
Best of Show: Marcus Semien, mostly known in recent years as an error machine at short, acquired a more positive reputation as an elite leadoff hitter thanks to a .285 average, 33 homers, 92 RBIs, 87 walks and 123 runs scored—all while playing every game.
Where Did You Come From: Reliever Liam Hendriks has been around the block a few times, but with little fanfare given his career 4.72 ERA coming into the season. Then he clicked when given a prime opportunity to close, saving 25 games with a 1.80 ERA.
Where Did You Go? The reason Hendriks took over the closer role was because Blake Treinen—so magnificent last year—badly regressed in 2019, managing 16 saves but blowing five opps with a 4.91 ERA that was five times his mark of last year.
It's Interesting to Note: The A's 25-8 record against the AL Central was the majors' best against another division (interleague games not included).
Texas Rangers
What TGG Predicted: 68-94 (fifth)
What Actually Happened: 78-84 (third)
The scoop: First-year manager Mike Woodard did a good job nearly forging a .500 result from a chemistry-challenged assortment of pot-luck players. Strong, unexpected turns from veteran players greatly helped; Mike Minor and Lance Lynn (a combined 30-21, 3.63 ERA) each threw 208 innings, and outfielder Hunter Pence—who came into the year with his career seemingly on life support—rebounded with a .297 average and 18 homers before injuries curtailed his second half.
Best of Show: After failing for four years to make an impact in Minnesota, Danny Santana suddenly emerged as the Rangers' top hitting threat, hitting .283 with 28 homers, 81 RBIs and 21 steals while playing every position but catcher and pitcher.
Where Did You Come From: See Santana, above.
Where Did You Go? Veteran pitchers Shelby Miller and Drew Smyly didn't exactly go suddenly downhill as they've been struggling (or, in Smyly's case, just plain absent) for a few years, but their 2019 numbers for Texas are still painful. Between them, they made 32 appearances (17 starts), recorded a 2-8 record and 8.50 ERA, walked 63 and surrendered 27 homers over 95.1 innings.
It's Interesting to Note: The Rangers led the majors in stolen bases for the first time in their 59-year history.
Los Angeles Angels
What TGG Predicted: 81-81 (third)
What Actually Happened: 72-90 (fourth)
The scoop: A simply dreadful season in the shadows of Disneyland, as the Angels had nothing to really feel good about beyond the usual Mike Trout brilliance. The real letdown was a rotation that…well, let me start over; there was no rotation. Trevor Cahill was the only pitcher to surpass 100 innings—and he barely did so, at 102.1. Tyler Skaggs probably would have had more than that, but his shocking (and potentially scandalous) death at the year's midway point cast a pall over the rest of the year.
Best of Show: Trout's wins above replacement (WAR) rating was 8.3; it felt much closer to the 72 wins the Angels totaled. In 134 games, he hit .291, belted a career-high 45 homers, knocked in 104 runs, scored 100 more, and walked 110 times. As usual, he'll lose MVP votes because he played amid an irrelevant atmosphere in Anaheim.
Where Did You Come From: Tommy La Stella, a powerless bench performer in five previous seasons (mostly with the Cubs), suddenly evoked Adonis with 16 homers to go with a .295 average at the season's midway point before a broken knee ended his season.
Where Did You Go? Former ace Matt Harvey, closer Cody Allen and first baseman Justin Bour were all given one-year contracts in the hopes they could give the Angels a big lift. None of them worked out. Harvey and Allen accrued ERAs of 7.09 and 6.26, respectively, before being released, and Bour hit an anemic .172 in 52 games in a year partially spent in the minors.
It's Interesting to Note: Angels starting pitchers averaged a major league-low 4.2 innings per outing—though by the season's second half, the Angels were principally using 'openers.'
Seattle Mariners
What TGG Predicted: 76-86 (fourth)
What Actually Happened: 68-94 (fifth)
The scoop: Despite a roster drawdown through a flurry of offseason trades that heavily suggested a refresh, the Mariners bolted out to a 13-2 start that left everyone (including us) rethinking their preseason prognostications. Then it all fell apart, and rather quickly; they lost 37 of their next 49 games and became the Mariners we thought they were (and less), assuming the AL West cellar on May 18—never to leave it again the rest of the way. Blame an offense long on power but short on discipline (second-to-last .237 bat average) and, again, an underwhelming pitching staff.
Best of Show: As Felix Hernandez faded out, Marco Gonzales took over as the team's unquestioned ace; his 3.99 ERA may not have been anything to go crazy over, but that someone in Seattle was able to throw 200 innings was comforting enough for Mariners fans. 
Where Did You Come From: Catcher Omar Narvaez became the primary backstop and made Mariners fans easily forget Mike Zunino—not just because he brought similar power (22 homers over 428 at-bats) but a far better, more consistent batting average (.278, all but matching his four-year .276 figure).
Where Did You Go? It wasn't long ago that outfielder Keon Broxton seemed to be on the brink of stardom. But it's been all wrong-way since; the Mariners were his third team of the year, doing no better than earlier stops with the Mets and Orioles. His .167 average was punctuated with 104 strikeouts over 204 at-bats, the fewest by anyone hitting triple-digits in Ks.
It's Interesting to Note: The Mariners used 67 players, breaking the major league mark of 64 held by the 2014 Rangers.

Baseball 2019: This Great Game's Fearless Predictions Who will reign as the best, worst and most surprising baseball teams for the upcoming 2019 season? Read our predictions here and see if you agree.

2019: The Pill of Might Home run records fall like dominoes as skeptical fans, angry pitchers and an oblivious MLB grapple over if a juiced ball is to blame.