Baseball 2019: This Great Game's Fearless Predictions
Who will reign as the best, worst and most surprising baseball teams for the upcoming 2019 season? Read our predictions here and see if you agree.
By Eric Gouldsberry, This Great Game—Posted March 18, 2019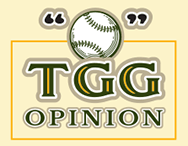 There was a point, early on in spring training when marquee free agents remained on the market, that I thought of mimeographing last year's predictions and saying, "Here you go for 2019." If major league teams, with all that money amassed, aren't going to make the effort to better their chances by picking up a Bryce Harper or Dallas Keuchel or Craig Kimbrel, then why should I make the effort to pick winners and losers when, frankly, the balance of power has hardly been shifted about? It certainly would make my job easy—just copy and paste and go with the Red Sox over the Dodgers again in October.
Okay, so I exaggerate. A little. It is funny, though, that this great game seems to have become captive to front office paralysis in regards to strengthening rosters. Fans of the Brooklyn Dodgers used to yell out, "Wait 'til next year." But they usually said that at the end of the season, when their Bums managed to fail them again; now teams are basically saying that before Opening Day. Some even suggest something along the lines of, "Wait 'til the year after the year after next year." Nobody seems to be in a hurry to win a World Series; many would rather tank than challenge.
In a day and age when teams are keeping payrolls down, using relievers in place of starters, and rewarding younger players under their control with advance payments instead of dishing out nine-figure contracts to established stars entering their 30s, the status quo is left unshaken. But mid all the patience being preached by tight-fisted franchises operating on massive profits, there are a few teams who are bucking the trend. Their high-spending ways may be scoffed at by the majority of teams, but that will just make it easier for those few with win-now mentalities to do just that—win now. And they will be rewarded, in the short term and in my annual predictions to follow.
Of course, seven months from now, we'll see just how righteous—or stupid—myself and those teams were to take this tact.
NL East
Let's start right off the bat by talking about the one team, more than anyone else, that has made the great leap forward while most everyone else sits on their hands: The Philadelphia Phillies. The Phillies hooked onto the Catch of the Offseason by reeling in Bryce Harper, giving the team a potentially devastating 1-2 power punch in the lineup with evolving boomer Rhys Hoskins—who, like Harper, is a spry 26 years of age. They made a big offseason trade by snagging catcher J.T. Realmuto, who desperately wanted out of Miami. They added speed with infielder Jean Segura, from Seattle. They brought in sage with outfielder Andrew McCutchen. And they solidified their bullpen with the addition of closer David Robertson. This influx of star talent is bound to upgrade a lineup that hit a major league-worst .234 in 2018 and take the pressure off returnees like outfielder Odubel Herrera and second baseman Cesar Hernandez, who no longer won't have to shoulder the burden of being team leaders. Meanwhile, the rotation looks stable (if not dominant), led by ace Aaron Nola and could-be-again ace Jake Arrieta. The future is now in Philadelphia, in part because they're sick of the recent past, having not had a winning season in seven years. Expect that to finally change.
Losing Harper is not the end of the world for the Washington Nationals. On the contrary, their new world may very possibility be a better one. This is a team that still has Max Scherzer and Stephen Strasburg topping its rotation, and now is backed by former Diamondback Patrick Corbin; has a better catcher in Yan Gomes, from Cleveland; and has a whole list of potential reclamation projects, from second baseman Brian Dozier to pitcher Anibal Sanchez to relievers Trevor Rosenthal and Kyle Barraclough. But what will make or break the Nationals in 2019 is a young, heady heart of the batting order, brimming with impressionable youth (Juan Soto), blazing speed (Trea Turner), high promise (top prospect Victor Robles) and salivating incentive (free agent-to-be Anthony Rendon). If that core can produce, the Nationals can look back on the Harper-to-Philly saga and shrug with laughter into the postseason.
If the NL East is a game of tag, then the Atlanta Braves are it. That's good—and well, not so good. The Braves took advantage of an otherwise fractured division and grabbed their first postseason spot (and winning season) since 2013; they won't encounter that same luck this year with the improvement of most everyone else in the field. This is a solid, young team that's expected to continue its evolution, principally through reigning NL Rookie of the Year Ronald Acuna Jr., infielders Ozzie Albies and Dansby Swanson, and potential aces Mike Foltynewicz and Sean Newcomb. The Braves did make one noteworthy acquisition by bringing on veteran third baseman Josh Donaldson—but he's a calculated risk given his age (33) and recent injury history. Atlanta fans are upset that the team didn't do more to upgrade, and continually pinged the Braves that available closer Craig Kimbrel was having a meal near the team's spring training complex. After their recent period spent in the doldrums, the Braves are at least relevant again. Whether that's good enough to make a return to the postseason remains to be seen.
The New York Mets are the one team that always seem to mess with my expectations of them. I expect them to be good, they go bad. And vice versa. This must mean I have some sort of distant kinship with Mets fans who've grown tried and true—or is fried and blue? So now comes 2019, and here we go again; the Mets are one of those few teams mentioned above that are trying this year to win, and I said I'd give those teams love. But not the Mets. I don't trust them after all this time, and neither do their fans. Somehow, someway, they'll blow it—because that's what the Mets do best. Yes, the roster is better; the additions include second baseman Robinson Cano, catcher Wilson Ramos, infielder Jed Lowrie and once-and-current Mets reliever Jeurys Familia. Should an upstart outfield (anchored by Michael Conforto) break out, should aces Jacob deGrom and Noah Syndegaard not break down, should 2018 surprise Jeff McNeill be given an everyday spot to make good as a sophomore, then the Mets might have something here. But I'm in sync with the Citi Field faithful; I'll believe it when I see it.
Miami Marlins franchise face Derek Jeter recently said this: Don't come to Marlins Park for the wins, but for the entertainment. If a no-name roster that doesn't hit, doesn't score, and doesn't particularly pitch well merits as entertainment, well hell—no wonder the Marlins can't draw a million fans. As bad as it seems for the Marlins, it's actually worse; they're in what many believe is baseball's most improved division, they let go of their one true star (catcher J.T. Realmuto) to a divisional opponent, and changed up their roster with once-talented players (Curtis Granderson, Neil Walker, Sergio Romo) with one foot in the baseball grave. There can be growth from within through outfielder Lewis Brinson, third baseman Brian Anderson and upcoming prospects in pitcher Sixto Sanchez and young Cuban Victor Victor Mesa (because two Victors are better than one)—but all that is too little, too early for this edition of the Fish. Whether the sum total of all of the above adds up to entertainment is up to the fans. The question is, will they even show up?
Predicted Finish: Philadelphia 93-69, Washington 87-75, Atlanta 84-78, New York 81-81, Miami 66-96.
NL Central
It seems like a lot of folks have forgotten that the Chicago Cubs actually won 95 games last year. "What have you done for us lately?", those folks ask. Well there you have it. The Cubs won all those games but tripped up in the stretch, laying eggs against Milwaukee in a NL Central tiebreaker and a wild card playoff against Colorado—both at Wrigley Field. The end-of-year slump has soured a lot of people's feelings about the 2019 Cubs; even the good 'ol PECOTA computer has them finishing last this season—yes, even behind the Reds. Think about it, though; the Cubs got as far as they did last season despite off-years for three of their biggest hitting stars (Kris Bryant, Willson Contreras and Addison Russell) and first-year busts out of rotation members Yu Darvish and Tyler Chatwood. If just some of those guys can rebound and get their 2016 mojo back behind a solid bullpen, almost-MVP Javier Baez and late 2018 arrival Cole Hamels, the Cubs will turn the PECOTA report into incoherent gobbledygook. Yes, this is an increasingly salt-and-pepper roster and the farm system represents a barren food cabinet, but the Cubs as we know them should have one good swing left in them to make it to October.
Among the more interesting stats I stumbled upon was this one about the St. Louis Cardinals; in their first four innings last season, they had a +105 run differential—but from the fifth on, it was -37. This runs counter to the Cardinals' season in general, which started slow and with such great frustration that manager Mike Matheny was canned, before rebounding under interim (now permanent) replacement Mike Shildt (41-28). There's added momentum in St. Louis with the surprise offseason acquisition of Arizona star Paul Goldschmidt, who definitely should represent that big bat that the Redbirds have ached for since Albert Pujols' departure. But back to those late-inning issues, and what will keep the Cardinals from conquering the division: A defense that committed an MLB-worst 133 errors, and a pitching staff that's got issues outside of Miles Mikolas (assuming he continues to pitch at the same level as 2018) and supersonic reliever Jordan Hicks, who settles into the closer role. A good team still, but flawed.
Yes, I have the Milwaukee Brewers, who finished just one game shy of a NL pennant last year, finishing third. This is a good, fun team with a bit of chutzpah to it, but it's essentially the same cast from last year. That's good, right? No, it's not. So many players performed above their heads last year—from MVP Christian Yelich to slugger Jesus Aguilar to starter Jhoulys Chacin to all those dynamite relievers—that it's hard to believe they can maintain that same level. And since the Brewers pretty much stood pat during the offseason except for the addition of catcher Yasmani Grandal—whose awful NLCS defense for Dodgers nearly gift-wrapped the pennant for Milwaukee—don't expect much of a lift from everyone else. People will say the Cubs didn't do much to improve either—but as I mentioned, the Cubs didn't overachieve last season, while the Cardinals, well, Paul Goldschmidt. Maybe I'm wrong and the Brewers will evolve even further; perhaps the six guys capable of hitting 30+ homers will do just that, Yelich will hit .400, Josh Hader will strike out an average of three guys per inning, and maybe one or two of their starters will throw into the seventh inning on occasion. But the roster's status quo is likely to lead to an October no-show in Milwaukee.
The Cincinnati Reds aren't ready to contend yet, but by God, they're trying. Instead of sinking further into anonymity, the Reds got frisky this offseason and bulked up their roster with some eye-raising pick-ups—most notably with a blockbuster trade that brought outfielders Yasiel Puig, Matt Kemp and starting pitcher Alex Wood to Cincinnati. (Best part of that deal for the Reds: Convincing the Dodgers to eat the rest of Homer Bailey's salary.) But perhaps the more crucial maneuvering done by the Reds was to juice up a rotation so hopelessly stuck in neutral over recent times—their starters had a 5.02 ERA last season—with the addition of Wood, Sonny Gray and Tanner Roark. It could be argued that these three are borderline reclamation projects given their shaky health history and success rate, but at least they're names. Further key to a Cincinnati uptick this year will be a rebound from Joey Votto, anticipated growth from young outfielder Jesse Winker and a bullpen that finally might put its head on straight. Let's go back to the top of this column and recall that I'm rewarding teams who are in it for now. The Reds are pretty much one of those teams, so while they pretty much won't win the division, they'll pretty much give it a good shot.
It's interesting to note that the Pittsburgh Pirates have, among others, their top two pitchers (Jameson Taillon, Trevor Williams) and their entire projected starting infield (Josh Bell, Colin Moran, Erik Gonzalez and Adam Frazier) all having made their major league debuts in 2016. Maybe the Bucs' brass thinks it's onto something, that a team that finished strongly and surprisingly placed above .500 in 2018 has momentum from these kids who are starting to feel it. It's something of a gamble given that the team made no substantial moves via trade or free agency during the offseason while losing a few vets (pitcher Ivan Nova, infielder Josh Harrison). Maybe the fourth year will be the charm for these guys—but to be honest, someone needs to break through this no-name malaise and make a name for himself and, by extension, the Pirates. It may be too much to ask.
Predicted Finish: Chicago 90-72, St. Louis 86-76, Milwaukee 84-78, Cincinnati 77-85, Pittsburgh 73-89.
NL West
Spring camp for the Los Angeles Dodgers didn't get off to a great start when ace of aces Clayton Kershaw found it difficult making simple throws, a circumstance that more often than not leads to an appointment for Tommy John surgery. As of this typing, Kershaw appears to have dodged the worst-case scenario—but even without him, the Dodgers should be okay enough to at least win the West. Yes, they lost vibe with the departures of Yasiel Puig and Manny Machado, but they remain a team not only loaded with exceptional depth, but also amazing versatility that manager Dave Roberts constantly takes advantage of; last year, an average of seven players performed at each field position, and that wasn't because of an influx of late-season scrubs. To win their seventh straight NL West crown and third straight NL pennant, the Dodgers will need Kershaw to stay in one piece, emerging sidekick ace Walker Buehler to further evolve, 2018 breakout slugger Max Muncy to keep munching the ball, and rebounds from Cody Bellinger, Chris Taylor and Tommy John survivor Corey Seager. So while there's potential downside, the Dodgers are just too flush with able talent not to fall apart over a speed bump.
If anyone's going to catch the Dodgers in the NL West, it will have to be the Colorado Rockies, who may be fielding their most promising roster yet at Coors Field. Much of that promise is attributed to a young, sound rotation (led by Kyle Freeland and German Marquez) that shows no fear of Coors' mile-high air; there's little reason to think it will fall apart, though such an event wouldn't be without precedent (i.e., 1980 A's, 2001 White Sox). There's also the hitting—at Coors, there's always going to be hitting—and while some smart-ass analytics dude might point out that no Rockie hit .300 for the first time ever in 2018, that hardly means this team is weak at the plate. To wit: Nolan Arenado, Charlie Blackmon and Trevor Story averaged 34 homers, 96 RBIs and 104 runs between them. Now they'll be joined by veteran infielder Daniel Murphy, who owns a lifetime .330 average at Coors. Some may brood over the departure of Gold Glove second baseman DJ LeMahieu and superb reliever Adam Ottavino (both signed by the Yankees), but the overall balance of offense, defense and pitching that remains is strong enough to withstand their losses and pick up more than your average number of wins.
Fans of the Arizona Diamondbacks absorbed one of the offseason's biggest gut punches when their beloved Paul Goldschmidt was given a one-way ticket to St. Louis. In his absence, what's left behind is a cast of supporting players looking for someone from within to take the lead. Here's the bigger question for the Diamondbacks: Which direction will the front office be taking them? Is the team looking to fine-tune itself quick back toward prominence, or will it give it up for the short-term, as it has given up on Goldschmidt, as it has given up on the grass at Chase Field (it's now an artificial surface), and perhaps how it might give up on ace Zack Greinke and his massive salary if things go sour to start. The Diamondbacks do appear to have the horses to consider October participation a reality, but it's going to take an alignment of the planets and stars that sees David Peralta, Jake Lamb and/or Ketel Marte take over as the new Goldschmidt—and an improved rotation should Robbie Ray return to full strength and Miles Mikolas-wannabe Merrill Kelly thrives out of nowhere after three stable campaigns in Korea. Until then, the D-Backs' middle name will likely be mediocrity.
Many people believed the San Diego Padres were bluffing in trying to hook onto Bryce Harper and/or Manny Machado, and were stunned when they actually committed to the latter. Machado's debut is bound to provide the Padres with long-overdue spark, and while he's long since proven that he's ready for prime time, the rest of his team badly needs to catch up. San Diego's farm system is considered tops at the moment, with as many as 10 players among the majors' top 100 prospects—and that's great news for say, 2022. But this is 2019, and the current reality is that the Padres' rotation is woefully green and, beyond Machado, Eric Hosmer, Wil Myers and what's left of Ian Kinsler, there's not much to get excited about in the lineup. As a result, we may have a Petco Park first in that most games will finish in favor of the over, and hey—Machado will give the fans something to get excited about, good or bad. But the Padres just aren't there yet.
No team has perhaps suffered a more dismal time of late than the San Francisco Giants. They finished second in the Bryce Harper lottery; their lead investor (Charles Johnson) was slammed for giving political donations to right-wing interests; and smooth-as-silk CEO Larry Baer violently lost it with his wife in a public square. Even the über-popular Willie McCovey passed away. Meanwhile on the field, the Giants have done next to nothing to bring in fresh talent and help prop up their aging World Series core of yesteryear. More glaringly, the Giants' failed pursuit of Harper leaves their contingent of outfielders as, easily, baseball's worst. For the sake of avoiding the rare display of endless empty seats at renamed Oracle Park, the glue better be working on likeable but fragile guys like catcher Buster Posey, first baseman Brandon Belt and second baseman Joe Panik—while Madison Bumgarner and Jeff Samardzija must reclaim the workload that they've failed to provide of late. The Giants begin their season already at a fail-safe point; with a few roster slips, the whole thing could fall apart. And what a way that would be to send retiring manager Bruce Bochy out.
Predicted Finish: Los Angeles 94-68, Colorado 86-76, Arizona 78-84, San Diego 75-87, San Francisco 66-96.
AL East
Continuing on the trend of rewarding teams that don't shy away from bulking up, I say congrats to the New York Yankees, who improved their status while everyone else in the AL East sat on their hands—and thus they should surpass Boston as divisional champs. The Yankees brought in James Paxton from Seattle as a crucial add-on to a high-end but fragile rotation, strengthened an already exceptional bullpen by signing on ex-Rockie Adam Ottavino, and brought on a few other guys (infielders DJ LeMahieu and Troy Tulowitzki) who used to call Colorado home. But what should really pump the Yankees up is a crop of Yankee sluggers that produced a record 268 homers in 2018—and are confident they can up that to 300. That's not out of the question, considering that the team suffered less-than-peak years from Aaron Judge (50 games missed), Gary Sanchez (.186 average) and Giancarlo Stanton (a rather mundane 38 homers). Plus, between first basemen Luke Voit and Greg Bird, someone's going to rake. Major injuries and the apocalypse are the only obstacles getting in the Yankees' way this season.
If it works, don't fix it. That seems to be the Boston Red Sox' credo for 2019, but be careful what you feel confident about. The same group that won a franchise-record 108 games and its fourth world title in 15 years is back, less its closer (Craig Kimbrel), top reliever (Joe Kelly) and late-arriving but contributory second baseman Ian Kinsler—leaving the Sox, at the very least, with no one whose last name starts with 'K.' To press the repeat button, the Red Sox need Mookie Betts and J.D. Martinez to play at the same super-elite level, Dustin Pedroia to return to form after an injurious year off, no breakdowns from china-grade starters Chris Sale and Nathan Eovaldi, and continued improvement from outfielder Andrew Benintendi and third baseman Rafael Devers. Should any of these needs not be met, the fine line between a triumphant encore and disappointment will become quite thin. Sure, it's easy to fix what's not broken. Just don't say that to any of the past 19 World Series champs who've all failed to repeat.
The Tampa Bay Rays pulled off a great magic trick last year by using a substandard roster on a shoestring budget to win 90 games thanks to the introduction of the bullpenning technique. The Rays have three main aversions that could keep them from impressing anew. One is the team's continued aversion to a traditional rotation, indicated by the fact that the Rays' depth chart shows only three "traditional" starting pitchers including reigning Cy Young winner Blake Snell. Then there's the aversion to cash; fans won't be able to use it at Tropicana Field this year, and only two players on the 2019 roster will make over $5 million—with Snell himself being given a raise of relative peanuts ($15,000, to $573,000) that he'll surely remember when he hits free agency. (That is, if the Rays haven't traded him by then.) The third aversion is to home runs, as the Rays seem to have to made a recent habit of trading their top sluggers; of the team's returnees, only Willie Adames reached double-figures in homers (he belted exactly 10). This all adds up to one big, fourth aversion: That of being competitive. The Rays will certainly try to conjure up more low-budget magic, but there can't be too many rabbits left to pull out of the hat.
On a radio program at the start of spring training, Toronto Blue Jays general manager Ross Atkins actually said this: "Vladimir Guerrero Jr. is not a major league player." If that's true, neither are the other 25 Blue Jays who get to occupy the Opening Day roster while Guerrero, the majors' top prospect—and very possibly the organization's best player, right now—is held back in Triple-A for the sake of forging one more full year of service out of him. One might think that keeping Guerrero off the roster for the first three weeks or so might handicap Toronto out of the gate and hurt its chances of making the postseason when all is said and done. But to be honest, the Blue Jays don't have a prayer to match up with the Yankees and Red Sox, with or without Guerrero. The heady days of Juan Bautista, Edwin Encarnacion and Josh Donaldson are gone; now the Jays have Randal Grichuk, Brandon Drury and whoever the heck Danny Jansen is. The Blue Jays' rotation does have familiar names (Marcus Stroman, Aaron Sanchez and newcomers Matt Shoemaker, Clayton Richard and Clay Buchholz), but they lack the reliability of good health. Toronto's theme for 2019 might as well be: Thank God for Baltimore.
Oh yes, the Baltimore Orioles. How low is this team? If they improved by 22 wins—matching the most by any team (Oakland) in 2018 over the previous year—they'd still finish 69-93. There was change with a new GM (Mike Elias) and manager (Brandon Hyde), but they don't play the game; they build the team that plays it. So far, they haven't built anything. This is essentially the same bad ol' Orioles of 2018, with a roster that some could confuse for a Triple-A outfit; the only names that stick out, unfortunately, include slugger Chris Davis—arguably coming off the worst year by any major leaguer, ever—Mark Trumbo, increasingly a shell of his former 47-homer self of a few years ago, and pitcher Dylan Bundy, who led the league in home runs…allowed, with 41. Fellow rotation mates/vets Andrew Cashner and Alex Cobb (a combined 9-30 record and 5.10 ERA in 2018) are also still around, probably wondering how they ever signed on to this mess. If the Orioles are looking for youth to replenish team spirit, it may be a difficult search; their minor league system is regarded as one of baseball's least promising. Look at it this way; it can't be much worse than last year—right? Bottom line is, they're beneath the bottom; if the light at the top can be seen from that far down, that in itself will be a moral victory.
Predicted Finish: New York 98-64, Boston 94-68, Tampa Bay 79-83, Toronto 69-93, Baltimore 57-105.
AL Central
As a baseball fan who also diligently follows soccer, I fancy the Cleveland Indians as kind of like the powerhouse of a lower European league; they dominate against the other clubs, but when they take on the Colossuses of the bigger circuits in a Champions League-type setup, they don't stand a chance. The AL Central is no problem for the Indians; it's the bigger boys in the AL's more competitive divisions—baseball's Liverpools and Real Madrids—that continually keep them from reaching World Series glory. But the Indians may not even be masters of their divisional domain after letting go of or losing key players over the winter, with Band-Aid solutions to fix the bleeding. The Indians have one of baseball's strongest rotations and two MVP-level stars (shortstop Francisco Lindor and third baseman Jose Ramirez), but after that it's pot luck, with an underwhelming outfield and overwhelmed bullpen that posted a terrible 4.60 ERA last season despite throwing fewer innings than any other team. If any of the starters or stars break down—Lindor is already struggling through spring camp pains—then the Indians aren't so automatic to return to the postseason for a fourth straight year. The days of phoning in first place, like an Ajax Amsterdam, are likely over.
So if the Indians falter, who takes over? The Minnesota Twins have been hovering close to the precipice of good times—everyone thought they crossed through into that promised land after 2017—but a rough backslide in 2018 cost, among other things, Paul Molitor's managerial job. Much has been done to upgrade the offense, with super-utility guy Marwin Gonzalez, power hitter C.J. Cron and ageless boomer Nelson Cruz joining the fold. But the Twins are really hoping for a spirited bounce off the canvas from third baseman Miguel Sano and outfielder Byron Buxton, both of whom were badly KO'd in 2018. Even if all of the above works out, the Twins and new skipper Rocco Baldelli will need to depend on a pitching staff that hardly scares anyone and includes no proven closer. (You know, Twins—as this is being typed, Dallas Keuchel and Craig Kimbrel are still available.) The Twins are a work in progress, and they could luck into first place if the Indians create an embarrassing void at the top—but it's tough to tell if the positives outweigh the negatives.
The Chicago White Sox made a lot of offseason noise about making that one big splash, but kept coming up empty. No Bryce Harper. No Manny Machado. No Amazon headquarters. Yet it was the little splashes that could turn this team into a surprise. Wearing White Sox jerseys for the first time this year is ex-Indian Yonder Alonso, veteran starting pitcher Ivan Nova (from Pittsburgh), and two upper-crust relievers in Alex Colome and Kelvin Herrera. Beyond that, whether the Sox can mount an unexpected challenge will depend on how fast the highly praised young ones evolve, including infielder Yoan Moncada, pitcher Lucas Giolito and latest top prospect Eloy Jiminez (who's likely to get the delayed debut treatment a la Vladimir Guerrero Jr.) A year ago I sensed that the White Sox could be candidates as surprise contenders; I was premature on that assessment. Let's find out if I was off by a year…or more.
It's a stone-cold lock: The Kansas City Royals will lead the majors in steals this season. Infielder Whit Merrifield led the majors last year with 45; Aldaberto Mondesi swiped 32 in just 75 games; Billy Hamilton, exiled from Cincinnati, has averaged over 50 in his last five years; and there's pinch-runner extraordinaire Terrance Gore, with 27 career steals spread over 16 career at-bats. So the Royals will be fast—but that doesn't mean they'll be good. They'll be running for their lives as they try to escape a second straight 100-loss season, a job made tougher with the season-long loss of All-Star catcher Salvador Perez (Tommy John surgery). A pitching staff that waffles between inexperience and just plain meh only adds to the woes. There is potential power production from Mondesi (who beyond all those steals also punched out 14 homers) and TGG 2018 Teaser Ryan O'Hearn, who conked out 12 long balls in limited action late last season. But the Royals are kind of like MLB's DeLorean: Fast as hell, but ultimately out of business.
Unlike the Royals, the Detroit Tigers haven't lost 100 games recently—but they keep trying. If suffering 98 defeats in each of the last two seasons has tried the patience of the Comerica Park fan base, wait to you see what this season has in store. The big problem in Detroit is that the roster is full of names whose best years have long since taken place (Miguel Cabrera, Josh Harrison, Jordan Zimmermann, Tyson Ross, Matt Moore), and it's unlikely that most or all of them will be Comeback Player of the Year candidates. The one guy who keeps getting better every year—outfielder Nick Castellanos—is a free agent at the end of the year and will likely get traded before the end of July for prospects the Tigers badly need. And there's a weak bullpen anchored by closer Shane Greene, who saved 32 games last year—but also posted a 5.12 ERA. This division remains so bad that somebody's bound to lose 100 games—and the Tigers are likely to be the ones drawing the short straw.
Predicted Finish: Cleveland: 84-78, Minnesota: 81-81, Chicago: 74-88, Kansas City 65-97, Detroit 61-101.
AL West
In ideal, healthy form, the Houston Astros are easily the team to beat in the AL West. But…do you remember last summer when the team's three big hitters—Jose Altuve, George Springer and Carlos Correa—were all out with injuries? While they sat, the Astros—who won a franchise-record 103 games last season—played sub-.500 ball. Let that be a warning to this year's edition. The projected everyday lineup lacks no holes, given the addition of ex-Cleveland outfielder Michael Brantley and ex-Texas catcher Robinson Chirinos; even DH Tyler White, the relative no-namer in this group, looks like he can go in the .280-20-80-ish range based on his past (albeit part-time) results. But there's a big drop in talent, even by big-league standards, once you look at the Astros' bench. And the rotation? Beyond an age-defying (for now) Justin Verlander and Gerrit Cole, the ranks have thinned with the loss of Dallas Keuchel, Charlie Morton and Lance McCullers Jr. (Tommy John surgery). So here's to durability in Houston—because if the cracks begin to show up, the glue to repair them may not be strong enough. 
Should the Astros fall apart, the Oakland A's could be next in line to assume the divisional throne. This, a year after the A's—MLB's Bizarro World team of 2018—defied all odds, microscopic payrolls and waves of rotation injuries to, somehow, win 97 games. Convention does not apply to this fearless, cocky group of underachievers who seem to enjoy the anonymity. It hardly bothers the A's that they've lost a few key players (infielder Jed Lowrie among them) from last year's unit, or that they've lost players they never had (NFL-bound Kyler Murray); it hardly bothers Khris Davis that he keeps hitting .247, because it comes with 40+ home run power; and it hardly bothers third baseman Matt Chapman that he's considered the game's best defensive player when few have ever heard of him. I've always found it dangerous to bet against the A's, and that's now true more than ever; it's tough to imagine them winning close to 100 games again, but with a young, hungry roster and a beast of a bullpen, you can't just say that 2018 was but a mirage. Hard to believe, but the Coliseum may actually be a more fun place to enjoy baseball this season than that evolving morgue across the bay, Oracle nee AT&T Park (see San Francisco Giants, above). 
Everything seems to be in the short-term interest of the Los Angeles Angels. Their four top free agent additions—pitcher Matt Harvey, reliver Cody Allen, catcher Jonathan Lucroy and first baseman/DH Justin Bour—all signed one-year contracts. They technically could leave Angels Stadium after 2020. So could megastar Mike Trout, who hits free agency at the same time. But for now, the Angels will be fun to watch in 2019, with Trout's usual excellence, Shohei Ohtani's slugging theatrics (he's on hold as a pitcher as he recovers from Tommy John), Albert Pujols' milestone watch and party animal Harvey's possible reincarnation into once-upon-a-time Angel Bo Belinsky. Bun fun does not equal success. The pitching staff, in particular, could remain the fractured mess that it's been, and that's the primary reason the Angels will be unable to seriously contend. But maybe sometime in the mid-2020s, when the Angels are toiling at their new Tustin ballpark, Trout is buddy-buddy with Bryce Harper in Philadelphia and all those one-year wonders of 2019 are long gone, the fans will be able to laugh back on what a wonderful time it was. 
For a time this past offseason, it seemed a day didn't go by without the Seattle Mariners getting rid of another player. Before you knew it, the Mariners were without slugger Nelson Cruz, speedster Jean Segura, 57-save guy Edwin Diaz, veteran Robinson Cano and long-time catcher Mike Zunino. But it wasn't a blatant fire sale; from all of those transactions and losses, the Mariners did gain a worthy Cruz replacement in Edwin Encarnacion, speed-for-Segura-speed swap in outfielder Mallex Smith, and leftover power in veteran outfielder Jay Bruce. Seattle also has a potential wild card in pitcher Yusei Kikuchi, who could be the next in a line of successful ex-Japanese standouts at Safeco, er, T-Mobile Park. But when it's all said and done, the net from all of the above is a loss, with less overall talent and no closer (former Giants hothead Hunter Strickland has the inside track as Diaz's replacement). The highlight of the Mariners' season could very well be Opening Day in Japan, when 45-year-old Ichiro Suzuki gets a ceremonial send-off against the A's; the season will likely go downhill from there. 
I think of the Texas Rangers kind of like that Monty Python skit in which a track race is held for runners with no sense of direction; when the starter's gun goes off, everyone takes off in different directions. The Rangers have become not so much a team but a collection, a reflection of an aimless course. If this team has a plan, it's hard to spot it; yes, they have a new manager in former Dodgers bench coach Chris Woodard, but unfortunately he couldn't bring the Dodgers with him. Instead, he's stuck with a rotation mostly full of reclamation projects, a weak bullpen, and a powerful but undisciplined lineup—though we should give Joey Gallo plaudits for finally trying to bunt against the shift in spring games. Maybe with Adrian Beltre retired and a new ballpark figuratively and literally around the corner, the Rangers are content to just lame-duck it this season. But hopefully it doesn't get so bad that the fans start fleeing to wherever they could…as if they had no sense of direction.
Predicted Finish: Houston 91-71, Oakland 88-74, Los Angeles 81-81, Seattle 76-86, Texas 68-94.
The 2019 Postseason
I teased at the top that the Red Sox and Dodgers would meet again at the World Series, but I'm only half-messing with you, as the Yankees appear to have better momentum coming into 2019 based on how they've improved—while the Red Sox have regressed. Meanwhile, my TGG partner in crime Ed Attanasio joins me here to give his thoughts on the playoffs/awards picture—and he's going with the same two pennant winners and World Series champs he picked last year. Let's see if the second time is the charm for Ed.
Eric's picks:
NL: Philadelphia Phillies (East), Chicago Cubs (Central), Los Angeles Dodgers (West), Washington Nationals and St. Louis Cardinals (wild card)
NL Champion: Los Angeles Dodgers
AL: New York Yankees (East), Cleveland Indians (Central), Houston Astros (West), Boston Red Sox and Oakland A's (wild card)
AL Champion: New York Yankees
World Series Champion: New York Yankees
NL MVP: Nolan Arenado, Colorado Rockies
AL MVP: Aaron Judge, New York Yankees
NL Cy Young Award: Aaron Nola, Philadelphia Phillies
AL Cy Young Award: Corey Kluber, Cleveland Indians
NL Rookie of the Year: Victor Robles, Washington Nationals
AL Rookie of the Year: Vladimir Guerrero Jr., Toronto Blue Jays
NL Comeback Player of the Year: Yu Darvish, Chicago Cubs
AL Comeback Player of the Year: Byron Buxton, Minnesota Twins
Ed's picks:
NL: New York Mets (East), Chicago Cubs (Central), Los Angeles Dodgers (West), Philadelphia Phillies and Atlanta Braves (wild cards)
NL Champion: Chicago Cubs
AL: Boston Red Sox (East), Cleveland Indians (Central), Houston Astros (West) New York Yankees and Seattle Mariners (wild cards)
AL Champion: Houston Astros
World Series Champion: Houston Astros
NL MVP: Anthony Rizzo, Chicago Cubs
AL MVP: Mike Trout, Los Angeles Angels
NL Cy Young Award: Jacob deGrom, New York Mets
AL Cy Young Award: Chris Sale, Boston Red Sox
NL Rookie of the Year: Touki Toussaint, Atlanta Braves
AL Rookie of the Year: Kyle Tucker, Houston Astros
NL Comeback Player of the Year: Corey Seager, Los Angeles Dodgers
AL Comeback Player of the Year: Carlos Correa, Houston Astros

Baseball's Best, Worst and Most Surprising: The 2019 Season in Review A look back at the best, worst and most surprising players and teams during the 2019 major league season.