Baseball's Best, Worst and Most Surprising: The 2023 Season in Review
A look back at the best, worst and most surprising players and teams during the 2023 major league season.
By Eric Gouldsberry, This Great Game—Posted November 5, 2023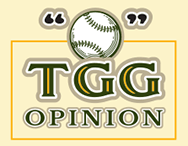 Fifty years from now, when historians look back on the 2023 Major League Baseball season, their first impression might be that the year contained plenty of unpredictable outcomes. The truth is, we pretty much saw all of this coming.
The games were shorter. Stealing a base became too easy. Players were constantly getting hurt. And the best teams in the regular season rested, rusted, and got quickly dismissed in the playoffs. But as long as it all made money for MLB, Commissioner Rob Manfred and his owners could care less.
There were some surprises. The three teams with the year's highest payrolls—the New York Mets, New York Yankees and San Diego Padres—failed to make the playoffs. Less surprising, the three teams with 100 regular season wins—the Atlanta Braves, Los Angeles Dodgers and surprising Baltimore Orioles—each saw their bids for World Series glory reduced to frustrating cameos, proving what some had speculated: Five-day layoffs can fatally affect even a great team's momentum. In the end, the Fall Classic pitted a team (Texas Rangers) with the seventh-best record against another (Arizona Diamondbacks) with the 13th best.
New rules ruled as never before. The pitch clock, the Big One used from Manfred's rule-tweaking arsenal to quench his insatiable desire to speed up games, surely made the big impact all the other little tweaks of recent years (mound visit quotas, pitchless intentional walks, et al) failed to dent. The average game time was reduced 24 minutes, from three hours and three minutes to two hours and 39 minutes. There were 13 games this season that finished at under two hours—matching the total such number of games played in the previous 13 seasons.
Another set of rule changes led to the Year of the Return of the Stolen Base. Enlarged bases and a severe clampdown on pickoff attempts made it far easier than ever to add 90 feet; the 80.2% success rate easily broke the previous mark of 75.7% from 2021—which, if you think about it, suggests that if it was that easy back then, why bother with the larger bases or pickoff quotas? (Yes, we know—pickoffs take time, and Manfred is on a clock.)
The other big rule change—banning aggressive defensive shifts—helped raise batting averages, but not as much as expected. MLB's overall average rose just five points to .248, which is still the fourth lowest mark dating back to 1968's Year of the Pitcher (when hitters collectively batted .237).
The quicker games, increase in steals and (slightly) better offense led to a side effect MLB was dying to see: Increased attendance. For the first time since 2012, the average per-game gate rose, nearly 10% to 29,114 as 70 million fans in total clicked the turnstiles. It's still well off the all-time high of 79 million (and 32,700 per game) from 2007, but a 10% increase is a good start back toward that level. Local/regional TV ratings were also strong, but not enough to offset massive contractual obligations that forced the owner of half of them (Bally Sports) to declare bankruptcy.
What follows is our annual team-by-team breakdown of the past season, highlighting the best, worst, most surprising, and oddest facts and figures from 2023. See if you agree.
---
NL East
Atlanta Braves
2023 Record: 104-58 (first)
The Scoop: Equipped with one of the most awesome offenses in MLB history, the high-powered Braves belted 307 home runs to tie the all-time mark previously established by the 2019 Twins. It wasn't just the quantity of the homers, but the magnitude; 23 of Atlanta's bombs traveled at least 450 feet, more than double every other team except mile-high Colorado. By September, Atlanta records were falling on a near-daily basis, as modern marks were set by Ronald Acuna Jr. (149 runs, 73 steals), Matt Olson (54 homers, 139 RBIs) and Spencer Strider (281 strikeouts). It all added up to 104 regular season wins—and one postseason win, as the Braves were rudely disposed of in the NLDS, again, by the Phillies, again.
Best of Show: People want to play up Mookie Betts, Freddie Freeman or Corbin Carroll as big-time NL MVP candidates, but Acuna is going to win it—and by a wide margin. There was no stopping the 25-year-old outfielder, who besides powering 41 homers took advantage of the stolen base-friendly rule tweaks to finish the season at 40-70 (none of the other four 40-40 guys stole 50 or more). Acuna's biggest challenge was avoiding overzealous fans, like the two who stormed the field in Denver and nearly took him out.
Where Did You Come From: While one young Atlanta pitcher after another (Kyle Wright, Mike Soroka, Ian Anderson) struggled when pitching—or just struggled to pitch, period—Along came Bryce Elder (12-4 record, 3.81 earned run average) to save the rotation and give it badly needed depth.
Where Did You Go? The aforementioned Wright, winner of 21 games in 2022, netted just one in nine appearances with an atrocious 6.97 ERA as shoulder issues continued to bedevil him. He'll likely win no games in 2024; he's undergone surgery and is expected to miss all of next season.
It's Interesting to Note: Former Atlanta closers Craig Kimbrel and Kenley Jansen each picked up their 400th career saves in 2023—both doing it in Atlanta against the Braves.
---
Philadelphia Phillies
2023 Record: 90-72 (second)
The Scoop: Drive-in movie critic Joe Bob Briggs once said: "If you're going to make a sequel, do it right and make the same damn movie all over again." The 2023 Phillies nearly became that same damn movie as the 2022 original: Weak start, strong finish, upset of the favored Braves in the NLDS. Then came the unexpected plot twist that ruined everything: In the NLCS against NL West wild card Arizona (playing the role of San Diego from the year before), the Phillies had two shots at home to win their second straight pennant—and lost them both. This, despite a solid rotation and a franchise-record six players hitting 20 or more homers (one of them not being Rhys Hoskins, who missed the entire year with a torn ACL). Notoriously cruel Phillies fans were in such a good mood throughout, they encouraged (rather than booed) first-year shortstop Trea Turner out of a midseason slump; he responded by hitting 11 homers over his next 13 games.
Best of Show: Kyle Schwarber put up one of the most unusual set of numbers ever forged by a leadoff hitter. He had the majors' lowest batting average (.197) among qualified hitters, but only 35 others had a higher OPS as he hit 47 homers with 126 walks, three short of the team record; he also struck out 215 times (resetting a Phillies mark he broke a year earlier) and stole no bases. His 53.9% rate of the three outcomes (home runs, walks and strikeouts) was easily the majors' highest.
Where Did You Come From: Johan Rojas came on board after the All-Star Break and gradually asserted himself as the Phillies' center fielder, batting .302 with 14 steals over 149 at-bats.
Where Did You Go? Southpaw reliever Gregory Soto, a year after saving 30 games for the Tigers, came to Philadelphia and struggled early in shared set-up duty, never fully recovering as he finished with a 4.62 ERA.
It's Interesting to Note: The Phillies won 13 straight road games from mid-June into July, the longest such streak seen in MLB this past year and tying a franchise record.
---
Miami Marlins
2023 Record: 84-78 (third)
The Scoop: The Marlins were winners of 2023's "We did it using mirrors" award, sneaking into October as the first-ever postseason participant to place dead last within its league in runs scored, and the worst-ever run differential (-57) by a team making the playoffs. When it was close, the Marlins were dangerous; their 33-14 record in one-run games was easily baseball's best—starting the season 12-0 in such games to set an MLB mark—and their penchant for comeback victories was reflected in a major league-best .267 batting average from the seventh inning on. Also helping were trade deadline moves by general manager Kim Ng after the team sagged from 53-39 to 66-67 at the end of July; thanks to the work of the acquired Josh Bell and Jake Burger, the Marlins kicked it back into gear. The fans responded, with attendance reaching over a million for the first time since 2017.
Best of Show: Luis Arraez, the single-slapping, strikeout-proof throwback to a much different time, made for a bit of chatter as he started the year white-hot, batting over .400 as late as June 24, registering a trio of five-hit games within a 14-day span, and achieving the Marlins' first-ever cycle on April 11. Besides copping his second straight batting title (one in each league), Arraez also led the majors in batting at home (.376) and with runners in scoring position (an eye-opening .434), while his strikeout rate was .055; no other qualified batter was under 1.00.
Where Did You Come From: Top prospect Eury Perez debuted in May just 27 days after his 20th birthday and largely shined, allowing just one run in a six-game, 33-inning stretch in June; he finished the year with a 5-6 record but fine 3.15 ERA.
Where Did You Go? You never know what you'll get from outfielder Avisail Garcia, who impresses when least expected and disappoints when counted upon. Unfortunately for the Marlins, they got the latter Garcia, as he hit .185 with three home runs over 108 at-bats while sidelined multiple times with a bad hamstring.
It's Interesting to Note: The Marlins hit two grand slams for the entire season, both on back-to-back days in mid-September—and both by Jazz Chisholm Jr.
---
New York Mets
2023 Record: 75-87 (fourth)
The Scoop: Like John Hammond in Jurassic Park, Mets owner Steve Cohen spared no expense in his attempt to concoct a monster pennant-winner—but all that his MLB record-smashing $360 million payroll (give or take a few million) got him, this year at least, was a 75-87 record—a 26-win drop from the year before that was baseball's steepest. It didn't help that the team was handicapped before Opening Day with the season-long loss of closer Elmer Diaz, who tore his patellar tendon celebrating a win at the World Baseball Classic, but the rest of the team largely underperformed—especially after a 14-7 start. Future Hall-of-Fame aces Max Scherzer and Justin Verlander were sent packing at the trade deadline to save money; they both went on to face each other in the ALCS for, respectively, Texas and Houston. Mets fans, collectively paraphrasing Dr. Alan Grant, told Cohen: "After careful consideration, we're decided not to endorse your team." Cohen probably would retort: "So have I."
Best of Show: Francisco Lindor was practically the only Met to play to the best of his ability, reflected in a team-leading 6.0 WAR (Wins Above Replacement). He finished with a 30-30 (homers/steals) campaign for the first time in his career, and scored a team-high 108 runs.
Where Did You Come From: First-year Japanese import Kodai Senga provided a rare bit of feel-good vibe with team-leading numbers in 12 wins (against seven losses) and a 2.98 ERA, while his decorative 'Ghost Fork' glove—patterned after his go-to pitch—became the talk of the town early in the season.
Where Did You Go? After a 15-7 record in 2022, Carlos Carrasco plummeted to a 3-8 mark and 6.80 ERA. And that was before a premature season exit completely befitting of the Mets in which a 50-pound dumbbell landed on his pitching pinky, fracturing it.
It's Interesting to Note: Pete Alonso produced his third 40-homer season in his first five years with the Mets; only four other major leaguers have ever done the same.
---
Washington Nationals
2023 Record: 71-91 (fifth)
The Scoop: The Nationals, a.k.a. the San Diego Padres' former farm system, quietly held their own—and while, yes, one would remind us that the Nats finished last, it also serves to note that 71-91 isn't so bad a mark in a tough division that yielded three playoff teams while absorbing the reality that their long-time ace (the retiring Stephen Strasburg) just couldn't bring it anymore. Perhaps more impressively, Washington was a near-.500 team in the season's second half, suggesting that the core of a young and promising roster was beginning to figure things out. It still remains to be seen whether the Juan Soto trade to San Diego midway through 2022 will work out in the long term for the Nationals, but right now the momentum compass is favoring a positive direction.
Best of Show: Outfielder Lane Thomas emerged as a credible threat, accruing 28 homers, 86 RBIs, 36 doubles and 101 runs. His 20 steals included a franchise record-tying four in one game, July 23 against San Francisco.
Where Did You Come From: Shortstop CJ Abrams may not have fully flowered—the Nationals sure hope he keeps evolving—but the highly-touted youngster, in his first full season a year after being dealt to D.C. in the Soto deal, looked good enough with 18 homers, 64 RBIs and 47 steals (in just 51 attempts).
Where Did You Go? Victor Robles, who like Abrams was once considered a future speedy star yet has never fulfilled that promise, was restricted to just 36 games as back problems kept him mostly sidelined. It's too bad; he batted .299 with eight steals when active.
It's Interesting to Note: The Nationals won three straight home games against the Giants in late July to end an MLB-record streak of 96 straight series without a sweep.
---
NL Central
Milwaukee Brewers
2023 Record: 92-70 (first)
The Scoop: Every team in the NL Central—except the DOA Cardinals—had their brief moment in the first-place sun, but only the Brewers avoided the parabolic swings, stayed disciplined and captured the division crown for the fourth time since 2011. The majors' best pitching staff by the numbers (#1 with a 3.71 ERA and opposing .226 batting average) picked up a slacking offense that had the worst average (.240) and slugging percentage (.385) of 12 postseason teams. Alas for the Brewers, it was two-and-out against the upstart Diamondbacks in the Wild Card Series, leading to a winter of uncertainty as manager Craig Counsell—the franchise's all-time leader in wins—becomes a free agent.
Best of Show: Devin Williams more than justified the Brewers' 2022 decision to deal closer Josh Hader to the Padres, as the 29-year-old righty nicely settled into the ninth-inning role with a 1.53 ERA, 36 saves (in 40 opps), eight wins and a ridiculous .129 batting average against.
Where Did You Come From: Sal Frelick, the team's first-round draft pick from 2021, provided a clutch spark—both at the plate (.246 average, seven steals, 28 walks in 57 games) and in the outfield with numerous catches worthy of ESPN highlights.
Where Did You Go? Just two years ago, Jesse Winker was a worthy All-Star for the Reds; in his first year with the Brewers, his major league disintegration reached new lows with a .199 batting average and just one home run over 61 games.
It's Interesting to Note: Bulky slugger Rowdy Tellez became the first position player to pitch a scoreless inning to complete postseason-clinching victory, allowing a hit on September 22 against Miami.
---
Chicago Cubs
2023 Record: 83-79 (second)
The Scoop: Matched along with the Diamondbacks as one of two potential sleeper teams in the NL after a strong finish to 2022, the Cubs stumbled about through the season's first half—then caught fire after the All-Star Break, winning 33 of 47 in one stretch and looking primed to snag a wild card spot. But then it all fell apart in the season's final week, losing five of six games—including a sledgehammer of a loss in which right fielder Seiya Suzuki completely missed a fly ball, allowing the ultimate game-winning run to score for the opposing Braves. Despite the bitter denouement, the year had to be considered an advance with a terrific comeback season from Cody Bellinger (.307 average, 26 homers, 97 RBIs, 20 steals) and a Cy Young-worthy effort for young ace Justin Steele, who gets our honors for…
…Best of Show: The 27-year-old southpaw proved that his impressive second-half rise in 2022 was no fluke, finishing his first full year with a 16-5 record and 3.06 ERA.
Where Did You Come From: Exiled to Korea in 2022 after fading out with multiple MLB organizations, Mike Tauchman returned to the States, got picked up by the Cubs, started the year at Triple-A and then regained the spark once called up to Chicago, causing trouble both at the plate and in the field with his excellent outfielding skills. In 108 games, he batted .252 with eight homers, 64 runs and 56 walks.
Where Did You Go? The Cubs took a late flyer on veteran first baseman Eric Hosmer, discarded by both the Padres and Red Sox in 2022—but with a lifeless .234 average through 31 games, he was let go at the end of May.
It's Interesting to Note: After two World Series and 26 years of interleague play, the Cubs finally won their first game ever at Yankee Stadium—old or new—on July 7 after 12 previous defeats.
---
Cincinnati Reds
2023 Record: 82-80 (third)
The Scoop: No team benefitted from a splurge of rookies more than the Reds, who never would have come close to sniffing the postseason aroma were it not for a sackful of debutantes who gave the team an energy not seen in Cincinnati for a long, long time. Spencer Steer, Matt McLain, Christian Encarnacion-Strand, Will Benson and pitchers Andrew Abbott and Brandon Williamson, all first-year players, propelled the Reds out of 100-loss obscurity—but above all of that, the early June arrival of speedy, 6'5" shortstop Elly De La Cruz, a talent with unimaginable upside, really turned on the fans as his debut coincided with a 12-game win streak—one short of the modern franchise record—and culminated with a thoroughly entertaining 11-10 win over the almighty Braves before a packed home crowd as De La Cruz hit for the cycle. The Reds stole 190 bases—the most by an MLB team since the 2009 Rays—but starting pitching ultimately doomed their playoff aspirations; only the lowly A's and mile-high Rockies had a worst rotation ERA than Cincinnati's 5.43, and three Reds pitchers (Graham Ashcraft, Luis Cessa and Ben Lively) suffered through starts allowing 10 or more runs.
Best of Show: Closer Alexis Diaz anchored a bullpen that continuously had to bail out the Reds' troublesome rotation; he saved 37 games (blowing only three opportunities) with a 3.07 ERA, and even led the team with nine wins.
Where Did You Come From: Where do we start? Spencer Steer (.271 average, 37 doubles, 23 homers, 86 RBIs) had the most consistently productive set of numbers, but c'mon—all the Rookie of the Year voters are going to have De La Cruz top of mind among the Reds' bumper crop of first-year talents. Though he hit below .200 after the All-Star Break, De La Cruz overall still displayed power (13 homers in 98 games), speed (35 steals—including three in one inning—and seven triples) and searing Statcast-breaking arm velocity from short.
Where Did You Go? It seems like ancient history that the Reds signed veteran Wil Myers as a potential savior for 2023—but as the rookies rose, Myers quietly faded with a .189 average and three homers in 37 games before his release from the club in June.
It's Interesting to Note: Encarnacion-Strand checked in as the player with the longest full last name in MLB history; jersey stitchers had a hard enough time just trying to get the "Encarnacion" part to fit around his #33. (They didn't even bother with "Strand.")
---
Pittsburgh Pirates
2023 Record: 76-86 (fourth)
The Scoop: After going 142-242 over their three previous seasons, the Pirates had everyone turning heads with a stunning 20-8 start, turning management into true believers as they gifted manager Derek Shelton with a contract extension. And then, on cruel cue, the Bucs went 25-50 over their next 75 games. They stabilized afterward, playing .500 ball over the second half to finish with a 76-86 record admirable by recent Pirates standards. The refreshing key to the Pirates' modest upswing was a credible rotation featuring three guys (Mitch Keller, Johan Oviedo and 43-year-old Rich Hill) who each managed to do something no Pirates pitcher could do in any of three previous seasons: Win more than five games. (Keller led with 13.) But what could have been: The Pirates went all but the first nine games without rising star shortstop Oneil Cruz, who fractured his ankle making an awkward slide into home plate.
Best of Show: Closer David Bednar was chosen as an All-Star in 2022 because no one else was All-Star-worthy and someone from the Pirates had to be picked to meet the minimum quota. In 2023, he was selected again, but this time merit had plenty to do with it: By season's end, he led the NL with 39 saves and authored a stifling 2.00 ERA.
Where Did You Come From: Outfielder Henry Davis, the Bucs' first-round draft pick from 2021, batted .213 in 62 games but packed the punch when needed; two of his seven homers came on July 21 off the Angels' Shohei Ohtani, the first time anyone had ever hit multiple homers in a game against the two-way stud.
Where Did You Go? Veteran first baseman Ji-Man Choi, traded from Tampa Bay before the season, knew his playing time might get limited once the Pirates acquired yet another first sacker in Carlos Santana. Sure enough, he garnered only 73 at-bats (batting .205) through the first four months before being sent to the Padres.
It's Interesting to Note: The July 17 pairing of pitcher Quinn Priester and catcher Endy Rodriguez was the first MLB battery with both players born in the 21st Century.
---
St. Louis Cardinals
2023 Record: 71-91 (fifth)
The Scoop: It was first to worst for the Cardinals, who struggled all season to overcome a terrible start from which they found themselves 10-24 in early May. Maybe it was horrible starting pitching from veterans Adam Wainwright and Milos Mikolas, or the failure of anyone in the batting order to step it up, or inconsistency in the bullpen, or perhaps the absence of the retired Albert Pujols and Yadier Molina to provide guidance in the clubhouse. Not even the brief return of the Rally Squirrel, the furry rat that jumpstarted their World Series-winning 2011 campaign, could wake up the Redbirds. Whatever the reason(s), the Cardinals, a longstanding model of baseball prevalence, finished last…for only the second time in their last 105 years.
Best of Show: Reigning NL MVP Paul Goldschmidt saw his numbers noticeably drop—from .317-35-115 in 2022 to .268-25-80—yet nobody on the Cardinals' roster was still better.
Where Did You Come From: Jordan Walker, who like Pujols before him made the Opening Day roster without ever playing a game at Triple-A, started the year with a 12-game hit streak—tying a major league mark for players aged 20 or younger—then later produced another streak of 17 games. Overall, he batted .276 with 16 homers and 51 RBIs over 117 games.
Where Did You Go? Perhaps Wainwright should have stepped down along with Pujols and Molina after last year. Pitching his final season at age 42, the big right-hander struggled badly—going 0-10 with a horrendous 10.72 ERA during an 11-game midseason stretch—before rebounding at season's end, just in time to pick up his 200th career win in his final outing. A 5-11 record and 7.40 season ERA was certainly not in the original script, however.
It's Interesting to Note: The Cardinals lost their first 11 series openers—the longest such skid to begin a year by any team since 1981.
---
NL West
Los Angeles Dodgers
2023 Record: 100-62 (first)
The Scoop: It's too bad for the Dodgers that MLB doesn't hold the World Series in August, because they'd likely be four-time defending champs at this point. Might as well as call them the Dodger Days of Summer; after a 24-5 record in August to help them coast to a 10th NL West title in 11 seasons, the Dodgers improved to a remarkable 88-24 over their previous four Augusts. Much of the summer fun was propelled by MVP threats at the top of the lineup in Mookie Betts (.307 average, 39 homers, 107 RBIs) and Freddie Freeman (.331-29-102, a club-record 59 doubles), while Max Muncy and first-year Dodger J.D. Martinez eventually joined them in the 100-RBI club—giving the Dodgers an unprecedented four players in triple digits. But October has never been August for the Dodgers; they succumbed early in the playoffs once again, this time to a distant second-place club in the Diamondbacks at the NLDS. Ultimately, the Dodgers' Achilles Heel became their starting pitching, which suffered from Tommy John surgeries (Tony Gonsolin, Walker Buehler, Dustin May) and rough stuff outside of the ballpark (Julio Urias and the exiled Trevor Bauer); the rotation ERA thus sprang from an MLB-best 2.75 in 2022 to 4.57 this past year—20th out of 30 major league teams.
Best of Show: Betts was a terror at the top, tying an all-time mark with 39 homers from the leadoff spot—12 of those in the first inning runs to fall one short of another record—and setting another mark among #1 batters with 107 RBIs; at one point, he went 15 straight plate appearances without making an out. "Why!?" Red Sox fans continue to cry, "Why!?"
Where Did You Come From: Rookie James Outman was an initial hit, batting around .300 playing every-day outfield through the season's first month—and perhaps more impressively, he found something of a second wind after pitchers temporarily figured him out later in the spring. Overall, the 26-year old hit .248 with 23 homers, 70 RBIs and 16 steals.
Where Did You Go? One-time fireballer Noah Syndergaard, given a one-year deal by the Dodgers, found out how much less effective one can be when his fastball velocity dips seven MPH from its peak. Opponents thus timed their swings more easily than ever against the 30-year-old righty, who won just one of 12 starts (losing four) with a horrid 7.16 ERA.
It's Interesting to Note: Of Betts' 39 homers, 13 of them came on Friday—the most by any player on a single day of the week.
---
Arizona Diamondbacks
2023 Record: 84-78 (second)
The Scoop: We said in last year's season review, after the Diamondbacks showed strong promise: "Hot tip: Don't sleep on the Snakes in 2023." Boy, how we sold ourselves short. The DBacks got off to a fabulous start and led the NL by three games at the start of July—before the Dodgers woke up—then collapsed in mid-summer, slumbering through a 7-25 run before rebounding just in time to nab the NL's low (#6) seed. The rest was history, as the DBacks became the annual October surprise by upsetting their way to a second pennant before bowing to fellow wild card participant Texas in the Fall Classic. Zac Gallen (17-9, 3.47 ERA) and Merrill Kelly (12-8, 3.29) provided a solid one-two punch in the rotation, rookie outfielder Corbin Carroll thrived with an MVP-level effort, and closer Paul Sewald, dealt from Seattle at the trading deadline, stabilized a wobbly bullpen at season's end.
Best of Show: Close call with Gallen in the mix, but we got to go with Carroll, who earned every penny of a lock-him-up contract extension paying $111 million over eight years. The 23-year-old Seattle native batted .285 with 116 runs, 30 doubles, NL-best 10 triples, 25 homers, 76 RBIs and 54 steals; he was the first-ever rookie to finish 25-50.
Where Did You Come From: Dealt from a Toronto team stacked with an embarrassment of catching riches, 23-year-old Gabriel Moreno evolved in his first year at Phoenix, batting .284 over 111 games while, more impressively as new rules made stolen bases all too easy, he threw out 22 of 57 baserunners attempting to do so.
Where Did You Go? At age 33, Madison Bumgarner's pitching tank completely ran dry as he got railroaded in four starts, losing three with a 10.26 ERA before the DBacks mercifully released him.
It's Interesting to Note: The Diamondbacks set a franchise record by not being shutout for 88 straight games.
---
San Diego Padres
2023 Record: 82-80 (third)
The Scoop: What a cast! What a team! What a disappointment! Epically built up for $258 million, the Padres' All-Star roster which seemed guaranteed to be the talk of October did clean up at the box office—selling a club-record 3,271,554 tickets at Petco Park—but, as it did the year before, highly underperformed in the standings, struggling below the .500 mark for the bulk of the year before waking up far too late. How does a team with the NL's likely Cy Young winner (Blake Snell), top closer (Josh Hader—33 saves and 1.28 ERA) and prime offensive threat (Juan Soto—.275 average, 35 homers, 109 RBIs, franchise record-tying 132 walks) manage to spit out an 82-80 record? The Devil is in the details, which analytically speaking was the team's performance in close games; the Padres had the worst record in one-run results (9-23) and lost their first 12 extra-inning games before salvaging a couple wins in the season's last week. Siskel and Ebert would not have given this effort two thumbs up.
Best of Show: Wolfgang Mozart's brilliance was criticized in Amadeus by Emperor Joseph II, who told the young composer, "Too many notes." Blake Snell's effective yet odd 2023 campaign could be summed up as having "too many pitches." The 30-year-old southpaw easily led the majors with a 2.25 ERA, but what also the far-and-away leader in walks with 99—making him the first pitcher since Amos Rusie in 1894 to lead in both departments. Additionally, only two hurlers averaged more pitches per inning; there's a reason he faced only 11 batters after the sixth inning for the entire season. Still, 2.25 doesn't lie; hence, Snell is likely to win the NL Cy.
Where Did You Come From: Rookie reliever Tom Cosgrove emerged as the Padres' most reliable bullpen source (after Hader), posting a 1.75 ERA over 54 appearances; he allowed just 31 hits over 51.1 innings.
Where Did You Go? Or, more to the point for infielder Jake Cronenworth, where are you going? Definitely not in a positive direction, as the guy who in three previous years made two All-Star rosters and finished runner-up for 2020 NL Rookie of the Year continued his descendancy toward common-player (or perhaps worse) status with a .229 average, 10 homers and subpar .689 OPS.
It's Interesting to Note: First-year Padre Xander Bogaerts became the first major leaguer to hit a home run in four different countries, adding Mexico to his passport of power by going deep in the team's wild, homer-happy series in Mexico City against the Giants in April. (Bogaerts can make it five countries with the Padres scheduled to open their 2024 season in South Korea against the Dodgers.)
---
San Francisco Giants
2023 Record: 79-83 (fourth)
The Scoop: The Giants tried hard to add a marquee bat to their working-man lineup for 2023, but finished second (as they often do in free-agent hunting) in their pursuit of Aaron Judge, and let go of Carlos Correa after agreeing to him in principle before a physical raised red flags about his ankle. In the end, the starless Giants proved to nothing more than just your average .500 team, as manager Gabe Kapler did all he could to move players here, there and everywhere within the lineup before realizing that those players consisted of the same level of mediocrity and it just didn't matter. That, along with an MLB-high 46 Injury List stints and 117 errors, might not have been Kapler's fault—but he got the boot anyway at season's end, replaced by veteran skipper Bob Melvin.
Best of Show: Starting ace Logan Webb developed into the Second Coming of Matt Cain on two fronts: One, he was very good, and two, he got shafted with a highly undeserving record as poor run support and ill-timed hooks from Kapler held his record down to an optically unimpressive 11-13. Webb led the majors with 216 innings and led the NL with 1.3 walks per nine innings, to go with a very fine 3.25 ERA.
Where Did You Come From: Switch-hitting rookie catcher Patrick Bailey looks to finally be the Buster Posey heir apparent the Giants have been looking for. Though his hitting skills suffered down the stretch, Bailey's true talent lay behind the plate, where he led all major league catchers in fielding run value, at +18.
Where Did You Go? Coming off a decent campaign with Toronto in 2022, Ross Stripling was picked up on one of those two-year, 'play-ot-safe' deals the Giants seem to covet; they're hoping that second season goes much better than the first, as Stripling finished winless with five losses over 22 appearances (11 of them starts) and a 5.36 ERA.
It's Interesting to Note: It seemed strange, in a year where MLB was basically giving away stolen bases, that the Giants didn't even attempt one over a 27-game stretch in midsummer—the longest such drought by a team since 1962.
---
Colorado Rockies
2023 Record: 59-103 (fifth)
The Scoop: Team finishes 68-94 the previous season, stands pat over the winter…what could possibly go wrong? For the Rockies, everything. We memorably once said that the Rockies could never win a World Series because of their mile-high handicap, but on the flip side we also thought (without writing about it) that they could never lose 100 games because, even in the worst of times, the high altitude would mess up opposing teams and allow them to finish roughly .500 or better at Coors Field. Well, there was no buffer zone this past season for the Rockies, who collapsed on the road with a 22-59 record embedded with three separate 10-game skids. Home wasn't quite the haven at times, either; the Rockies suffered their worst-ever defeat, 25-1, on June 24 to the Angels. Losing arguably their top fielder (second baseman Brendan Rodgers) and pitcher (German Marquez) for a big chunk of the year didn't help in their futile quest to avoid the franchise's first 100-loss record.
Best of Show: Despite a subpar .240 average, Ryan McMahon was the most productive Rockie at the plate from start to finish, leading the team with 23 homers and adding 31 doubles and 68 walks; his solid defense at third continued to make a few more fans forget about Nolan Arenado.
Where Did You Come From: Outfielder Nolan Jones looks primed to be the next big star at Coors Field, surging late in the season while the team folded as he batted .297 with 20 homers (six of those traveling 450 feet or more), 62 RBIs and 20 steals in roughly two-thirds worth of a full year. And to think: The Guardians traded Jones one-up for minor leaguer Juan Brito—who may prove to be something for Cleveland. For the Guardians' sake, he'd better do so.
Where Did You Go? Veteran starters German Marquez and Anthony Senzatela barely got things going before they both ended up under the knife to undergo Tommy John surgery. In a combined six starts before the muscles tore apart, the two went 2-3 with a 4.88 ERA.
It's Interesting to Note: There were only four games in which a Rockies starter threw 100 or more pitches—by far the fewest total in MLB.
---
AL East
Baltimore Orioles
2022 Record: 101-61 (first)
The Scoop: How strange it seemed, before the season began, that Orioles owner John Angelos lamented the fact that his team was actually improving too fast. (There certainly must have been a good number of other MLB Lords who would have gladly swapped their struggles for the inconvenience Angelos was feeling.) The Orioles' meteoric ascent from the abyss to the stratosphere was certainly unprecedented; not only did they capture 100 victories for the first time since 1980, they also became the very first major league team to reach 100 just two years after suffering 110 losses. Baltimore's stunning campaign was truly a team effort, with no one producing numbers that shouted MVP or Cy Young; there were few weaknesses to point to, as the team never lost more than four straight games and went the entire regular season without getting swept. Then, all too ironically, they went three-and-out against the eventual AL champion Rangers in the ALDS. The positive vibes on the field surely snuffed out the negative ones put forth by Angelos, who spent the year sparring with reporters, his brother, his broadcasters (that strange Kevin Brown 'suspension' in August), the courts (the MASN tussle with the neighboring Nationals) and politicos over the team's future at Camden Yards.
Best of Show: Closer Felix Bautista had the numbers to win this honor, but guess what—the Orioles bullpen was just as good without him (following a season-ending injury on August 25) as it was with him. All-Star catcher Adley Rutschman, on the other hand, was the glue that kept this team in superlative shape, with solid numbers at the plate (.277 average, 20 homers, 80 RBIs and 92 walks) and Gold Glove-worthy defense behind it.
Where Did You Come From: Technically a rookie for 2023—he barely stayed eligible after logging 116 at-bats the year before—third baseman Gunnar Henderson will likely grab AL Rookie of the Year honors with team highs in 28 homers and 100 runs, adding 29 doubles, nine triples and 82 RBIs.
Where Did You Go? Though he only spent the last couple months of the season with Baltimore, pitcher Jack Flaherty continued to find it hard escaping the career quicksand four years after being, somewhat briefly, baseball's hottest pitcher. With the Orioles, he was 1-3 in nine appearances (seven starts) with a 6.75 ERA, after four better (but still hardly noteworthy) months with the Cardinals.
It's Interesting to Note: The Orioles became the first AL franchise to reach 10,000 losses, bowing to Toronto in 10 innings on August 22, 6-3.
---
Tampa Bay Rays
2023 Record: 99-63 (second)
The Scoop: The low-budget (27th in MLB) Rays were never better than the opening weeks of 2023, tying a major league record by winning their first 13 games while setting other marks for consecutive home wins (14) and consecutive games (22) with at least one homer to start a season. All that got in the way of cruising to an AL East title was the pesky, persistent Orioles (who the Rays lost eight of 13 games against) and the season losses of All-Star ace Shane McClanahan and rising starters Jeffrey Springs and Drew Rasmussen—all to Tommy John—along with the forced sidelining of 22-year-old star second baseman Wander Franco as MLB looked into his alleged troubling past of bedding with minors. Those losses neutered the Rays' momentum in mid-season before a second wind in the season's third act (36-19 to finish)—followed by a disappointing two-and-out playoff loss to Texas, the Rays' third straight postseason exit in their first round of play. 
Best of Show: The Rays are so far getting their money's worth with first baseman Yandy Diaz, who signed a three-year, $30 million extension before Spring Training; the 32-year-old Cuban became the Rays' first batting champ with a .330 average, adding 22 home runs, 78 RBIs, 35 doubles and 95 runs scored.
Where Did You Come From: Third-year southpaw Colin Pache unexpectedly emerged as the best of a typically robust lot of Tampa Bay relievers, chalking up a 12-3 record and impressive 2.23 ERA over 66 appearances.
Where Did You Go? The Rays' stunning start and their eventual fifth straight postseason appearance still wasn't enough to bring out the fans, as the team once again finished near the bottom (27th out of 30) in attendance with 1.4 million spectators. While ballparks were packed everywhere else for the playoffs, the Rays could barely fill up half of Tropicana Field for both of their first-round series losses to Texas. As we wrote multiple times during the season: Maybe it's the Rays who should move to Vegas.
It's Interesting to Note: A franchise-record six Tampa Bay players hit at least 20 homers; it might have been eight had Wander Franco not been assigned with his leave of absence and Luke Raley (19) just found one more chance in 44 games he missed.
---
Toronto Blue Jays
2023 Record: 89-73 (third)
The Scoop: Steady but never dominant, the Blue Jays stayed in the wild card zone for the bulk of the season, rarely challenging the first-place spot nor being endangered with last place as a talented lineup delivered adequate but less-than-maximum output. About the only MLB-wide attention the Jays garnered during the season was that of the unfortunate kind, as veteran reliever Anthony Bass was found echoing anti-LGBTQ sentiment on social media; he was booed by his own fans and released by the team days later. The Jays could have made more positive noise in the race to win the highly competitive AL East, but they finished a lackluster 21-31 against divisional opponents. All too appropriately, the Jays were quietly eliminated in two straight games by Minnesota during the first-round Wild Card Series.
Best of Show: Though Chris Bassitt collected more wins (with 16), Kevin Gausman remained the more terrifying option to face among Toronto opponents with a team-best 3.16 ERA and 237 strikeouts. The problem for the veteran righty wasn't himself, but his teammates; his 3.4 runs of support per start was the majors' fourth lowest—and of his 20 quality starts, only half resulted in victories.
Where Did You Come From: Second baseman Davis Schneider (no relation to Jays manager John Schneider) burst onto the scene in August, ripping apart opposing pitchers, sporting an OPS well over 1.000 through his first 25 games and becoming a borderline folk hero at Rogers Centre—and then, suddenly, he shut down, going hitless in 31 straight at-bats before doubling twice in the Jays' regular season finale. It also didn't help that he was the victim of numerous bad-strike calls from inaccurate umpires. Still, his .276 average, eight homers, 20 RBIs and 21 walks over 116 at-bats was plenty positive to write home about.
Where Did You Go? Nobody in the majors collapsed harder than pitcher Alek Manoah, so consistently sharp in his first two seasons—and so miserably awful in 2023. By June 5, the big, burly Manoah was 1-7 with a 6.36 ERA, and getting worse by the start—so the Blue Jays sent him all the day way down to rookie ball to get himself fixed. He stabilized, but didn't necessarily return to ace form; a series of aches and pains shut his season down for good in mid-August.
It's Interesting to Note: Bassitt threw the Jays' first nine-inning shutout since 2017—a span of 538 games—and he did it against the high-octane Braves, on May 12.
---
New York Yankees
2023 Record: 82-80 (fourth)
The Scoop: In a season that recalled the malaise-filled, pre-Joe Torre/Derek Jeter era of the early 1990s, the Yankees went from 99-game winners to a team struggling to avoid its first losing record in 31 years; a strong September helped them avoid that sad reality. The Yankees' veteran presence hobbled; big free-agent catch Carlos Rodon (3-8, 6.85 ERA) bombed, first baseman Anthony Rizzo wilted after suffering a concussion, outfielder Aaron Hicks and third baseman Josh Donaldson were run out of town thanks to bad numbers and social media mobs, and pitcher Domingo German—five weeks after throwing baseball's first perfect game in 10 years—entered alcohol rehab. Saving the Yankees from sub-.500 territory were their two prime stars: Aaron Judge belted 37 homers over just 106 games, most of the rest missed due to a collision with Dodger Stadium fencing (trust us—the fence got the worst of it) and likely AL Cy Young winner Gerrit Cole, part of a battered rotation that authored a 5.06 ERA with his numbers removed. But the Bronx Bombers weren't going to get terribly far with a .227 team average—the franchise's worst since registering a .214 clip in 1968's year of the pitcher.
Best of Show: Cole won 15 of 19 decisions with an AL-best 2.63 ERA; he became the first Yankee with 200+ strikeouts in three consecutive seasons.
Where Did You Come From: We hardly knew ye', Jasson Rodriguez—a.k.a. The Martian, after someone said he was "out of this world"—who became the youngest Yankee to go deep at 20 years, 206 days. He went on to collect four homers over his first eight games before tearing his UCL, meaning he likely won't be seen again until late next Spring.
Where Did You Go? Plenty to choose from here, but starter Luis Severino blew his bid for AL Comeback Player of the Year and made himself eligible for next year's honor with a 4-8 record and horrible 6.65 ERA. In four of his 18 starts, he gave up seven or more runs.
It's Interesting to Note: The Yankees had 13 games with three or fewer hits—the most such contests by the team since 1913.
---
Boston Red Sox
2022 Record: 78-84 (fifth)
The Scoop: Same record, same placement for Boston, finishing last for the sixth time in the past 12 seasons, as Fenway fans have become resigned to an air of long-term mediocrity with a team which…well, to call them the Dead Sox might seem too harsh, so maybe Dread Sox is more appropriate. Star power beyond the handsomely-extended Rafael Devers was tough to find, and a lost and inexperienced rotation turned in a rough 4.68 ERA. There were some signs of hope with the first-year presence of outfielder Masataka Yoshida (.289 average, 15 homers, 72 RBIs) and first baseman Triston Casas (.263, 24, 65, 70 walks), but another sub-.500 ride cost chief baseball officer Chaim Bloom his job at season's end.
Best of Show: Thank goodness for Devers, basically the only quality link remaining at Fenway Park from better times. Fresh off that big contract extension the Red Sox had to give him, Devers belted a team-high 33 homers with 100 RBIs on a .271 batting average and .851 OPS.
Where Did You Come From: Former first-rounder Casas got better with each passing month; the Red Sox are crossing their fingers that he can link up with Devers to form a 1-2 punch on par with the heady (though not entirely licit) combo of David Ortiz and Manny Ramirez.
Where Did You Go? It was lights out for Corey Kluber, the two-time AL Cy Young Award winner still trying to make a go at it at age 37 after several wobbly, injury-prone campaigns; he just didn't have it in his one year at Boston, going 3-6 in 15 appearances (nine starts) with a terrible 7.04 ERA, allowing 17 homers over 55 innings.
It's Interesting to Note: For the first time in the 55-year existence of the AL East, the Red Sox and archrival Yankees finished as the division's two worst teams.
---
AL Central
Minnesota Twins
2023 Record: 87-75 (first)
The Scoop: The Twins got two monkeys off their backs in 2023: They won a season series over the Yankees for the first time in 22 years, and snapped an all-time-record streak of 18 postseason losses by defeating Toronto in the Wild Card Series, before bowing to Houston in the ALDS. That they even got to the playoffs was a complete consequence of playing in a terrible division where the other four teams finished below .500—with two of those losing over 100 games; there were times at midseason where The Twins led the division despite being below .500 themselves. Minnesota lacked a big-time force at the plate—at least until rookie Royce Lewis got healthy late in the year—and whiffed more (1,654) than any team in MLB history. But stifling pitching, which led the majors in strikeouts, quality starts (76) and opposing batting average with runners in scoring position (.222), truly buoyed the ballclub.
Best of Show: Only Blake Snell and Gerrit Cole had a lower ERA than Sonny Gray, whose 2.79 mark was highly uncomplemented with a mundane 8-8 record; nine times, he gave up one or none earned runs and yet failed to get the win. Gray's eight home runs were the fewest allowed by a qualifying (162+ innings) starter.
Where Did You Come From: Lewis was a powerful yet fleeting presence, playing 58 games and smashing 15 homers with 52 RBIs to go along with a .309 batting average; he added four more round-trippers in six playoff games. But Lewis made for bigger news by tying a rookie season record with four grand slams—all of them hit within 18 games, the shortest span in major league history. Like fragile star teammate Byron Buxton, Lewis—a two-time survivor of ACL repair—seems to be finding it hard to stay healthy.
Where Did You Go? Shortstop Carlos Correa returned to the Twins after signing—and then being rejected from—big deals by both the Giants and Mets when he flunked the physical, with one doctor reportedly stating that Correa had the "worst ankle he's seen." And what did the Twins get out of the $33.3 million that, for some reason, they paid Correa? A .230 batting average, 18 homers, 65 RBIs, no steals, and an MLB-high 30 double-play grounders.
It's Interesting to Note: Rookie second baseman Edouard Julien became the first MLB player to collect his first two career hits in the first inning of his first game.
---
Detroit Tigers
2023 Record: 78-84 (second)
The Scoop: While much of the attention regarding the Tigers was centered around Miguel Cabrera's farewell tour, a Detroit team in search of fresh identity quietly and gradually showed improvement from start to finish, furnishing a 39-34 record after the All-Star break and, more impressively, 35-17 against the AL Central—managing to match the Braves for the majors' best intra-division mark. A feeble offense that ranked near the bottom of the hitting tables—despite reduced field dimensions at Comerica Park—likely kept a better advance from taking place, as Detroit missed the postseason for the ninth straight season.
Best of Show: Making up for lost time after missing much of 2022 to personal issues, Eduardo Rodriguez shined as, easily, the Tigers' best rotation arm—finishing with a 13-9 record and 3.30 ERA over 26 starts.
Where Did You Come From: First baseman Spencer Torkelson emerged as the best of a young cluster of young players all displaying power surges, as the 2020 first-round pick cranked out 31 homers and 94 RBIs; both of those numbers were the most produced by a Tiger since 2017. Twenty of Torkelson's bombs were hit on the road.
Where Did You Go? Or, more pointedly, where did Javier Baez's numbers go? The pricey veteran shortstop, in the second year of a six-year deal, batted a tinny .222 with little power and patience, leading to a rotten .593 OPS.
It's Interesting to Note: Left-handed batters hit an MLB-low .226 against Detroit pitchers.
---
Cleveland Guardians
2023 Record: 76-86 (third)
The Scoop: The young and confident Guardians steamed into 2023 feeling good after a 92-70 record and two rounds of playoff action the year before—which only made their disappointing effort this season seem like such a momentum killer, especially as respected veteran manager Terry Francona called it a day and stepped down at year's end. A disciplined offense batted for average and struck out fewer than any other team, but also ranked dead last in homers and 27th in runs scored—while the pitching staff, brimming with promise and led by a Cy Young Award-worthy ace (Shane Bieber), collapsed under the heavy weight of injuries as no starter began more than 25 games. Sending pitcher Aaron Civale and slugger Josh Bell away at the trade deadline oddly suggested that the Guardians were throwing in the towel despite being just a game behind first-place Minnesota at that point—and sure enough, Cleveland went 23-32 down the stretch and finished 11 back.
Best of Show: Closer Emmanuel Clase was given a busy workload during the year, throwing over 72 innings and leading the majors with 44 saves—and blown saves, with 12. But far more than not, the 25-year old with a 3.22 ERA was a big benefit for the Guardians.
Where Did You Come From: Tanner Bibee was an absolute (and unexpected) saving grace for a battered rotation, debuting in late April and producing a team-high 10 wins (against just four losses), 142 innings and 141 strikeouts. A hip injury in mid-September ended his bid to qualify for the ERA title—which had improved to a very fine 2.98.
Where Did You Go? Lanky, promising pitcher Triston McKenzie missed the season's first two months to shoulder woes, made two starts, then went back on the shelf with a bad elbow. In total, he made four starts and won none, producing a 5.06 ERA.
It's Interesting to Note: Pitcher Cal Quantrill had a streak of 34 straight unbeaten home starts snapped in his year's first outing at Progressive Field; he ended up going 1-5 with a 5.67 ERA at the venue.
---
Chicago White Sox
2023 Record: 61-101 (fourth)
The Scoop: The White Sox were one of four MLB teams to lose 100 games, but the other three (A's, Rockies and Royals) at least had zero expectations; the Stale Hose, on the other hand, were anticipated by many to win the AL Central before taking an unexpected ride deep to the South Side of the division. The numbers were bad enough; besides the losses, Chicago placed last in drawing walks and on-base percentage, and only the A's scored fewer runs. But worse than that, there may have been no worse clubhouse atmosphere; reliever Kenyan Middleton, after being traded to the Yankees, complained of a lack of structure, players skipping out on team meetings without consequences, and pitchers sleeping in the bullpen during games. Then there was closer Liam Hendriks, who missed a big chunk of the year due to cancer treatment, then Tommy John surgery. Tony La Russa couldn't be blamed for this one; while there were no "Fire Tony" chants, the Sox did fire top exec Ken Williams and GM Rick Hahn—while some bleachers fans were fired at by stray bullets during an August 25 incident still disputed between the team and local police as to whether the ammo came from inside or outside the ballpark.
Best of Show: Luis Robert Jr. ripped out 38 home runs—the most by a White Sox in seven years—but because nobody got on base for the White Sox, 27 of them were solo shots. No one else in franchise history hit as many homers with fewer RBIs than his 80.
Where Did You Come From: We'll assume that reliever Gregory Santos wasn't one of those guys Middleton claimed to be nodding off, as the rookie emerged as one of the steadiest and better of the White Sox' bullpen arms with a 3.39 ERA and five saves in 60 appearances.
Where Did You Go? Four years removed from a batting title, shortstop Tim Anderson posted the lowest OPS (.582) among all qualified batters, and engaged in one of the year's dumber bench-clearing moments on August 5 when he challenged Cleveland star Jose Ramirez to an impromptu boxing match—and got knocked on his butt with a right hook. The White Sox refused to activate their 2024 team option on Anderson at year's end.
It's Interesting to Note: Lucas Giolito had two outings of six no-hit innings, but then allowed eight runs on July 18—then gave up nine runs 15 days later after being traded to the Angels, and then another nine runs 20 days after that in his first start with his third team of the year, the Guardians. He's the first pitcher since Johnny Vander Meer in 1938 to have two outings of six-plus no-hit innings in the same season—and the first since 1899 to allow eight or more runs three times, once each for three different teams, in one year.
---
Kansas City Royals
2023 Record: 56-106 (fifth)
The Scoop: For much of the year, the Royals seemed to be in a head-to-head battle with the A's as to which team could out-stink the other; they lost four of six games to Oakland and, at times, actually had the worst record. Kansas City's start to the year was truly awful; they lost 16 of their first 18 home games, and were winless in their first 15 games when Jordan Lyles (who finished the year 6-17) took the mound, setting a major league record. But things got better toward season's end; they won seven straight games in late July, and were 10-1 in a mid-September stretch that helped them avoid setting a franchise-worst record (as it was, they tied the mark). That the Royals fielded two possible Hall-of-Famers (Zack Greinke and Salvador Perez) and another potentially on the rise (Bobby Witt Jr.) underscored the team's serious lack of quality depth.
Best of Show: Witt became the first major leaguer to collect 20 homers and 30 steals in each of his first two seasons—and in 2023 nearly made it 30-50, falling one steal short of the latter number. Such speed was further exemplified with an MLB-high 11 triples.
Where Did You Come From: Cole Ragans was lost as a reliever to start the year with Texas, but after being traded to the Royals for Aroldis Chapman and being converted into a starter, he tweaked his mechanics and showed breakout numbers with a 5-2 record, 2.64 ERA and 89 strikeouts over 71.1 innings.
Where Did You Go? One would have thought that Closer Scott Barlow would have stayed fresh given the dearth of save opportunities from a team that rarely won, but rest possibly equaled rust with a 5.35 ERA through the first four months before a trade to San Diego.
It's Interesting to Note: Despite the terrible record, the Royals were 21-20 in one-run games.
---
AL West
Houston Astros
2023 Record: 90-72 (first)
The Scoop: After a combined 186-85 record at Minute Maid Park over the previous four seasons, the Astros experienced a home field disadvantage as they finished below .500 (39-42) during the regular season—with one of those losses being their all-time worst defeat, 17-1 to the Red Sox on August 24. And then, just when you thought they could turn it around in the postseason, they lost five of six at home, including all four ALCS games to eventual world champion Texas. (On the flip side, they were 56-30 on the road—with a 9-1 mark against the Rangers at Arlington.) Everyone contributed to the head-scratching splits; the Astros batted 20 points lower at home, while opponents batted 20 points higher. All this, and Houston still won the AL West via the first tiebreaker based on head-to-head competition against Texas. Helping the Astros' cause was a healthy roster that absorbed the fewest Injury List stints (14), though two of those were fairly significant as top stars Jose Altuve and Yordan Alvarez missed a combined 120 games.
Best of Show: Outfielder Kyle Tucker remained the Astros' most complete offensive weapon, batting .284 with 29 homers, 37 doubles, an AL-high 112 RBIs and 30 steals. Three of his round-trippers came on July 21 at Oakland.
Where Did You Come From: Everyone raves about the job catcher Martin Maldonado does behind the plate for the Astros, but Yainer Diaz not only had the better offensive numbers (.282 average and 23 homers over 355 at-bats) but also had a higher rate throwing out would-be basestealers. Because of him, don't be surprised if the Astros give up on Maldonado, a free agent at year's end.
Where Did You Go? Pitcher Luis Garcia, whose unique rock-the-cradle windup gave him brief fame during the 2022 postseason, got in only four starts before tearing his elbow and undergoing Tommy John surgery.
It's Interesting to Note: Reliever Phil Maton faced 20 batters with the bases loaded—and walked six of them while hitting another.
---
Texas Rangers
2023 Record: 90-72 (second)
The Scoop: The Rangers' first-ever world title was a bit of a roller-coaster experience, starting out hot (40-20), then playing sub-.500 ball the rest of the regular season thanks to a crippling 4-16 slump late in August that knocked them out of first place; after rallying to retake the AL West lead—they were up by 2.5 games with four left to play—they coughed it up all over again on the season's final day. Then came the postseason, and you know the rest. A high-octane offense, led by four All-Star starters, led the way—setting a team record by scoring 10+ runs in 26 games to overcome an injury-riddled rotation and subpar bullpen (24th-ranked 4.77 ERA). Finally: Congrats to Bruce Bochy, who unexpectedly came out of retirement and, boom, won his fourth World Series trophy.
Best of Show: Corey Seager missed 43 games to a pair of injuries and still produced numbers (.327 average, 42 doubles, 33 homers, 96 RBIs) any player logging 162 games would have been greatly satisfied with. As the Rangers did with the AL West title, Seager missed out on the AL batting title in the season's final day by going 0-for-4 while Tampa Bay's Yandy Diaz sat. 
Where Did You Come From: Impressing the Rangers after just eight games at the Triple-A level, 21-year-old outfielder Evan Carter arrived a week into September and gave the team a late bump before starring in the postseason, reaching base in all 17 Texas playoff games. Between regular season and post, Carter batted .303 over 122 at-bats with six homers, 18 RBIs and six steals.
Where Did You Go? Texas fans began the season super-excited with former Mets ace Jacob deGrom in the Rangers' fold—but his stubborn fragility cost him all but six starts (2-0, 2.67 ERA), succumbing to his second Tommy John surgery in May.
It's Interesting to Note: The Rangers were the first team to make the postseason—let alone win the World Series—despite having more blown saves (33) than saves (30).
---
Seattle Mariners
2023 Record: 88-74 (third)
The Scoop: The optics didn't look good at the trading deadline when the Mariners seemed to prematurely raise the white flag, trading effective closer Paul Sewald—just as they unexpectedly embarked on a 25-6 run that briefly gained them a spot at the top in the AL West. They ultimately hit GM Jerry Dipoto's sweet spot of winning "54%" of the games—but they needed 55% to make this postseason, missing out by a game despite a 4-3 homestand in the season's final week against AL West contenders Houston and Texas. Even with the first-week season loss of Robbie Ray (remember him?), the Mariners still led the AL with a 3.74 team ERA and MLB-best 18 shutouts as Luis Castillo, Logan Gilbert and an unyielding George Kirby kept the rotation in shipshape condition.
Best of Show: After a modest start, second-year outfielder Julio Rodriguez got white-hot in August with an MLB-record 17 hits over a four-game stretch, on his way to a .275 batting average, 32 homers, 103 RBIs and 37 steals. He's the second Seattle player, after Alex Rodriguez in 1998, to go 30-30.
Where Did You Come From: The Sewald trade was made tolerable by the presence of a pretty nifty bullpen, the most surprising asset of which was Justin Topa—who after three miserable cups of coffee with Milwaukee found his place at age 32 with a 2.61 in 75 appearances.
Where Did You Go? After two quality campaigns with the Mariners, Chris Flexen became an absolute disaster as he bombed as a starter and, after quickly being demoted to the bullpen in May, as a reliever. He was 0-4 with a 7.71 ERA before being told the words no pitcher ever wants to hear: "You've been traded to the Rockies." (He was 2-4 with a 6.27 ERA at mile-high Colorado.)
It's Interesting to Note: Teoscar Hernandez and Eugenio Suarez became the first pair of teammates to each strike out over 200 times in a season.
---
Los Angeles Angels
2023 Record: 73-89 (fourth)
The Scoop: Perched on the wild card fence at the trading deadline, the Angels went for it as owner Arte Moreno, seeking to make the playoffs for the first time in nine years, ignored the pundits' suggestions to trade soon-to-be free agent Shohei Ohtani for an entire farm system, bulked up on acquired veteran talent (Lucas Giolito, C.J. Cron, etc.) and went for broke. And broke is what they became; Ohtani tore his pitching elbow, Mike Trout's comeback from a July broken hand lasted one day, the added help failed to deliver, and the Angels went 17-38 to finish the season with their eighth straight losing record. Now, they'll have to settle for far less compensation if they lose Ohtani.
Best of Show: On the mound, Ohtani struck out Trout to win the World Baseball Classic for Japan, then went 10-5 for the Angels with a 3.14 ERA, 167 strikeouts (in 132 innings) with opponents hitting just .184 against him. At the plate, he batted .304, led the majors in slugging (.654) and OPS (1.066), came within one leg of completing the cycle seven times, paced the AL with 44 homers despite missing 27 games, set an Angels monthly record with 14 dingers in June, and smacked MLB's longest homer of 2023—and the longest ever hit at Angel Stadium—with a 493-foot blast, also in June. Man, oh man, Angels fans—you're really going to miss this dude.
Where Did You Come From: Center fielder Mickey Moniak, who struggled horribly in small bits of four previous years split between the Phillies and Angels, batted .280 with 14 homers and 45 RBIs over 311 at-bats. Those numbers were good enough to excuse the fact that he walked just nine times while striking out 113.
Where Did You Go? It's become quite clear that Anthony Rendon has become the latest mega-bust in a recent Angels history full of them. He hit poorly (.236 average, two homers over 43 games), got hurt often, nearly slapped a vocal A's fan (he missed, as he often did at the plate) and got occasionally prickly with reporters.
It's Interesting to Note: Never mind the umpires; the Angels' video review team was the ones that needed glasses after only six of its 28 requests got overturned—easily the majors' worst rate.
---
Oakland A's
2023 Record: 50-112 (fifth)
The Scoop: You can watch Major League for the first or umpteenth time, or you could live through the 2023 Oakland A's season; both have the same basic plot—except in the A's case, the villainous owner gets his way. Oakland owner John Fisher shed virtually whatever remaining quality talent was on the roster, brought in a bunch of rookies and veteran common players, and announced his intentions to move the franchise to Las Vegas—a wish MLB appears ready to grant him. The A's sported their worst record in 104 years, came within a negative-10 runs of matching the 1932 Red Sox for the worst run differential in baseball's modern era, scored the fewest runs, hit for the lowest average, walked and hit more batters, threw more wild pitches…you get the idea. Irate Coliseum fans, watching a team forcibly being tanked like none before it, showed up more to protest than cheer—making "Sell the Team" a popular chant not just in Oakland but in other cities where the A's played, even at the All-Star Game in Seattle when A's rookie Brent Rooker came to bat. Where's Ricky Vaughn when you need him?
Best of Show: Rooker, unable to stick with rosters in Minnesota, San Diego and Kansas City, found a home in Oakland and punched out a team-high 30 homers with 69 RBIs.
Where Did You Come From: Rookie center fielder Esteury Ruiz, brought over in the trade that sent catcher Sean Murphy to the Braves, set a first-year mark with 67 stolen bases.
Where Did You Go? Shintaro Fujinami was built up as the next Shohei Ohtani—but instead became the next Hideki Irabu, only worse. In 34 appearances covering 49.1 innings, the 29-year-old Japanese native was 5-8 with a hideous 8.57 ERA and 30 walks. For some reason, the Orioles wanted him at the trading deadline; the A's responded, "You want him? You can have him."
It's Interesting to Note: The A's lost 15 straight road games from May 7-June 5, matching the longest such skid since the team moved to Oakland in 1968.

2022: Houston Again, Honestly Five years after cheating their way to their first World Series title, the Houston Astros return to baseball's mountaintop—this time without fraudulence.