Baseball's Best, Worst and Most Surprising: The 2017 Season in Review
A look back at the best, worst and most surprising players and teams during the 2017 major league season.
By Eric Gouldsberry, This Great Game—Posted October 29, 2017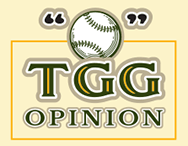 It seems ironic that ESPN told long-time Home Run Derby broadcaster Chris Berman to stay home in a 2017 season in which he would have been exhausted repeating his famous refrain, "back-back-back-back-back."
Of all the trends taking place in the majors, the one that made the loudest news was the home run. Everywhere you looked, they were being hit. (Well, not everywhere. We momentarily forgot about you, San Francisco.) Over 6,100 long balls went over the fence, an 8.8% increase over 2016, and a whopping 46% jump from just three years earlier, in 2014. Seven teams set franchise records, and numerous others were threatened as 18 different ballclubs hit over 200.
Here's the crazy part: The more inexperienced the player, the more likely he was going to take you deep. Barely a year ago, no one had ever heard of Aaron Judge, or Cody Bellinger, or Rhys Hoskins, or Matt Olson, or so on and so on and so on. Chances are, you have now.
With success came failure, as the bar on total strikeouts was raised yet again to an unprecedented 40,000 Ks. With the needle on batting averages and runs barely moving from previous years, it became obvious that, more than ever, baseball has evolved—or devolved—into one big Home Run Derby. Swing for the fences or miss; there was very little in between in 2017. And we must say it: The more home runs were being hit, the more boring it got. Because too much of a good thing, after all…
But never mind all of that. Let's brag for a moment. Looking back at our spring predictions, Ed and I made out pretty well. We both picked five of the six divisional champions, even as the unexpected took place here and there—especially in the National League, where the Mets and Giants crashed and burned amid serious playoff expectations. I expected advancement by the Phillies and Mariners, but by midseason I was already tearing up those betting tickets. And that Red Sox-Cubs World Series we both anticipated? Close, but no cigar.
For the most part, baseball continued to lead a benign existence with little turbulence. In MLB's latest scheme to speed up the game, pitchers no longer had to work to give a batter a free pass, but the average game time continued to rise anyway. The Indians captured people's hearts—and finally got people to start showing up at Cleveland—by winning 22 straight games, all before collapsing in the postseason's first round. Rich Hill threw nine no-hit innings and lost. The Blue Jays couldn't hit a triple. (Alright, I exaggerate. They hit five.) Scooter Gennett—Scooter Gennett—hit four home runs in a game. Driving in the Dominican Republic continued to be hazardous to a ballplayer's health. While take-a-knee-in-front-of-the-American-flag-mania gained a foothold in football, one guy—one—did it in baseball. (We either stand behind you, Bruce Maxwell, or we curse you while watching Fox News.) From that dividing point, there was one thing we could all agree on: Goodbye and good riddance, Jeffrey Loria.
What follows, as we do every year, is a look back at the major league season in review, uncovering the best, worst, most surprising and just downright strangest from each of the 30 teams. So happy reminiscing to all.
NL East
Washington Nationals
What TGG Predicted: 88-74 (second)
What Actually Happened: 97-65 (first)
The scoop: The Nationals came thundering out of the gate with an oppressive offense that seemed to score at will, as Bryce Harper returned to MVP form after that strange off-2016, Daniel Murphy retained his solid form, Anthony Rendon sparkled anew and Ryan Zimmerman took a healthy shot from the fountain of his youth. Providing strong balance was starting pitchers Max Scherzer, Stephen Strasburg and Gio Gonzalez, who respectively placed third, fourth and seventh among major league ERA leaders while combining for a 46-19 record. The Nationals' biggest threat wasn't from anyone in the NL East (where no one else reached .500) but their bullpen, so bad early on that an actual obituary in a local paper said that a gentleman's cause of death was from watching the Nationals "blow yet another lead." To avoid further casualties among fans, the Nationals fixed the problem with midseason acquisitions of Sean Doolittle, Ryan Madson and Brad Kintzler.
Best of Show: Scherzer may have won fewer games and posted a slightly higher ERA than probably Cy Young Award recipient Clayton Kershaw, but a deeper look into the numbers show that maybe he's the one that should get the majority of votes. His 0.90 WHIP, .178 opposing batting average and 268 strikeouts all ranked first in the league, and he delivered seven quality starts from which he didn't get a win.
Where Did You Come From: We've all heard of Zimmerman, but we'd all thought he had long since become a shell of his former greatness. Apparently, we thought wrong. The 33-year old veteran, who's played every year for the Nats since their move to Washington, collectively had his best campaign to date, smashing a career-high 36 home runs to go with 108 runs batted in and a .303 average.
Where Did You Go? Blake Treinen had given the Nationals great relief work for three years, but he couldn't handle the pressure of closing when the team began the year without a legitimate ninth-inning guy. After posting a 5.73 ERA with two blown saves and two losses, he was shipped away to Oakland in the trade that brought Doolittle and Madson to D.C.
It's Interesting to Note: Before being shut down to undergo Tommy John surgery in July, Joe Ross started 13 games and won five of them—but he should have won all 13. Why? Because the Nationals averaged 10 runs per start when he took the mound.
Miami Marlins
What TGG Predicted: 79-83 (fourth)
What Actually Happened: 77-85 (second)
The scoop: Mediocre is as mediocre does. The Marlins had some impressive performances, from Giancarlo Stanton's 59 homers to the majors' only no-hitter (by Edinson Volquez) to an All-Star turn by Marcell Ozuna (.312 average, 37 homers and 124 RBIs), but in the end it all added up to another uninspiring record in Miami, the Marlins' eighth straight below the .500 mark. The team's chief weakness was its rotation, which struggled to pitch deep into any game and exhausted a bullpen that labored through more innings (3.8 per game) than any other team. But ding dong, the owner's gone—Jeffrey Loria's move to sell the franchise likely provided Marlins fans with their best feel-good moment since the team's last world title in 2003.
Best of Show: For the oft-injured Stanton, we frequently asked: What kind of numbers could he put up if he put in a full season without a DL stint? Boy, did we find out. Playing 159 games, Stanton cranked out career-high numbers with 59 homers and 132 RBIs; the former figure, both Stanton and us assume, is the most by someone not on steroids since Roger Maris.
Where Did You Come From: Jose Urena evolved from the bullpen to become the Marlins' most reliable starter, furnishing a 14-7 record and 3.82 ERA.
Where Did You Go? Jeff Locke came over from Pittsburgh to stabilize the rotation, but instead he weakened it further by going winless in seven starts; his last outing, in which he surrendered 11 runs, precipitated a DFA from the Marlins.
It's Interesting to Note: Ichiro Suzuki collected 27 pinch-hits on the year—one shy of the major league record.
Atlanta Braves
What TGG Predicted: 74-88 (fifth)
What Actually Happened: 72-90 (third)
The scoop: The Braves opened SunTrust Park in suburban Atlanta but got no bump from it, tying the Mets for the NL's worst home record at 37-44. The lineup played inconsistent, and as it became quickly established that the new yard favored hitters, the Atlanta pitching staff struggled to adapt. But that all became small town news compared to the controversy that swirled about at season's end, as general manager John Coppolella resigned under a MLB investigation and exposed the Atlanta front office as dysfunctional.
Best of Show: Freddie Freeman continued to show that he's the best Brave of this generation, hitting .307 with 28 homers and 71 RBIs—and although those latter two numbers don't sound so mighty, what would you say to 39 and 98? That's what they pace out to for 162 games, as Freeman missed seven weeks due to a wrist injury after getting hit by a pitch.
Where Did You Come From: Sam Freeman—no relation to Freddie—emerged as the Braves' most reliable reliever, posting a 2.55 ERA in 58 games after bouncing around three teams in as many years.
Where Did You Go? At age 44, Bartolo Colon appeared to hit the end of the line when the Braves released him in June with a 2-8 record and a horrible 8.14 ERA—all before gaining reclamation points in Minnesota.
It's Interesting to Note: Julio Teheran was 3-10 with a 5.86 in 17 SunTrust Park starts; on the road, he was 8-3 with a 3.14 mark.
New York Mets
What TGG Predicted: 92-70 (first)
What Actually Happened: 70-92 (fourth)
The scoop: We had enough confidence in the Mets that they'd take the East, but as they often seem to do when we hoist them high in advance, they bombed. Their excuse this year was a simple one: No one stayed healthy. All but two guys (Jose Reyes and Asdrubal Cabrera) played 112 or fewer games, while Jacob deGrom and Robert Gsellman were the only two pitchers to make 20-plus starts. Underscoring the Mets' fluid state of affairs even further, the team set a record for home runs—but no one knocked in more than 75 runs, and eight different players went deep while hitting fourth. Things got so ugly at Citi Field, even Mr. Met flipped off the fans. Seriously, he did.
Best of Show: Jacob deGrom was the only pitcher to avoid the injury bug and survive the year intact, producing a nifty 15-10 record, 3.53 ERA and 239 strikeouts.
Where Did You Come From: Nobody really impressed out of the blue at New York, so we'll give this honor to former football star Tim Tebow, who managed to survive a full year in the low minors and batted .226 with eight homers.
Where Did You Go? Matt Harvey couldn't get it right on or off the field, suffering through a rotten injury-riddled campaign (5-7, 6.70 ERA) and creating headlines in May when he begged out of a start because of a headache—a hangover, actually, as he partied well into the night to drink away the pain of seeing pictures of his supermodel gal with an ex-boyfriend. 
It's Interesting to Note: The Mets tied the Astros for the most home runs hit on the road with 123.
Philadelphia Phillies
What TGG Predicted: 83-79 (third)
What Actually Happened: 66-96 (fifth)
The scoop: The Phillies were hoping to see their potential rising stars emerge with the help of established supporting veterans brought in over the winter. But Michael Saunders, Clay Buchholz and Joaquin Benoit proved to be disappointments, the growth of the young dudes stalled and what had been a slow and steady drive back from the ashes of the post-Howard-Utley-Hamels era took a wrong turn.
Best of Show: Cesar Hernandez was the lone consistent force on offense, hitting .294 with a .373 on-base percentage, 85 runs and 15 steals.
Where Did You Come From: Rhys Hoskins showed up after August 1 and became the latest rookie wielding instant power surges, belting 18 homers—17 of them within his first 33 games to set a major league record.
Where Did You Go? The aforementioned Michael Saunders was brought in for $8 million from Toronto with the hopes of providing veteran stability in the outfield, but he flunked out with a .205 average in 61 games before being let go in June.
It's Interesting to Note: The Phillies actually played winning baseball against NL East opponents, finishing the year with a combined 39-37 record against the four divisional rivals.
NL Central
Chicago Cubs
What TGG Predicted: 95-67 (first)
What Actually Happened: 92-70 (first)
The scoop: No one's won consecutive World Series since the 1998-2000 Yankees, but many back in the preseason felt the Cubs were high and mighty enough to break the spell. But let's face it; to win a world title, most everything has to go your way—and that's hard to do in back-to-back years. The Cubs sure found that out. They slumped through the season's first half with a 43-45 record, .239 average and wobbly pitching before getting serious with the NL's best post-All-Star mark (49-25) to squeeze past the Brewers and Cardinals to take the division, before running out of gas in the NLCS against the Dodgers.
Best of Show: After a slow start, Kris Bryant retained something of his reigning MVP mettle in the second half and collectively put up the Cubs' best numbers, hitting .295 with 111 runs, 38 doubles, 29 homers and 95 walks.
Where Did You Come From: As Kyle Schwarber struggled to rediscover his hitting stroke while muffing about in left field, that opened up an opportunity for rookie Ian Happ—who impressed with 24 homers and 68 RBIs over 364 at-bats.
Where Did You Go? Brett Anderson, an always-promising pitcher who can never seem to stay in one piece, hoped to provide backend stability to the Cubs' rotation, but that notion—along with Anderson himself—went out the door after six starts and an 8.16 ERA. He finished the year with Toronto.
It's Interesting to Note: The Cubs were dead last in the majors with just four stolen bases from the #1 spot in the lineup.
Milwaukee Brewers
What TGG Predicted: 69-93 (fifth)
What Actually Happened: 86-76 (second)
The scoop: The Brewers couldn't help but continue to be fast, loose and sloppy—leading the NL in steals, strikeouts and errors—but somehow that didn't keep them from being one of baseball's biggest surprises, holding first place warm for the Cubs over much of the year and finishing a mere game shy of the second NL wild card. Helping out was a powerful offense that co-led the NL with 224 homers, terrific improvement in the rotation from Zach Davies (17-9, 3.90 ERA), Chase Anderson (12-4, 2.74) and Jimmy Nelson (12-6, 3.49), and a breakout effort for closer Corey Knebel.
Best of Show: After wandering around in the Brewers' bullpen for a few seasons, Knebel was given the keys to the ninth inning and locked up batter after batter, saving 39 games with a 1.78 ERA and an electric fastball that helped strike out 126 batters in 76 innings. He also set a major league mark for a reliever by beginning the year with at least one K in each of his first 45 appearances.
Where Did You Come From: Domingo Santana rose from a part-time, sub-.250 outfielder to the Brewers' best all-around offensive force, hitting .278 with 30 homers, 85 RBIs, 73 walks and 15 steals. At age 25, his trajectory hints at coming greatness.
Where Did You Go? After winning 17 games in 2014, Wily Peralta's descent since has been well noted—but he went off the cliff in 2017, posting a 7.85 ERA in 19 games, 11 as a reliever after being demoted from the rotation. (How all this explains his 5-4 record is a mystery.)
It's Interesting to Note: From the seventh inning on, the Brewers hit just .216 and scored fewer runs (167) than any other team.
St. Louis Cardinals
What TGG Predicted: 88-74 (second)
What Actually Happened: 83-79 (third)
The scoop: It's something of an achievement that the Cardinals managed to make as close a run at the postseason with various front-office distractions; three coaches were fired at midseason with the rumor that manager Mike Matheny would be next, and the unloading of rotation veteran Mike Leake at the end of August enraged Cardinals players who felt management was prematurely raising the white flag on the season. As we predicted, St. Louis rambled through the year with a strong cast of supporting stars—seven players ranging from 18-25 homers, four starting pitchers ranging from 11-12 wins—but without that big shot star to help lift them over the top.
Best of Show: Tommy Pham emerged as the most promising of a recent crop of young outfielders, leading the Cardinals in average (.306), runs (95) and steals (25) while adding 23 homers and 71 walks.
Where Did You Come From: Following a decade of trudging through the minors and Venezuelan winter leagues, Jose Martinez made a mark on the major league scene at age 29 by hitting .309 with 14 homers and 46 RBIs in part-time work for the Cardinals.
Where Did You Go? Just two years ago, infielder Jhonny Peralta was an All-Star. But age caught up quickly with the 35-year old, who hit a powerless .204 in 21 games before being let go.
It's Interesting to Note: Adam Wainwright had the majors' highest ERA (5.11) for pitchers with 10 or more wins. He won 12—and lost only five.
Pittsburgh Pirates
What TGG Predicted: 78-84 (third)
What Actually Happened: 75-87 (fourth)
The scoop: The Pirates' season was over practically as it began, with third baseman Jung Ho Kang handcuffed back in his native South Korea with DUI issues and outfielder Starling Marte zapped for 80 games following a positive PED test. They immediately got stuck below the .500 mark and stayed there for much of the year, coming up only briefly for air in July as they put together a nice win streak before unraveling for good.
Best of Show: Andrew McCutchen rallied back to form after an off-year in 2016, leading the Pirates in almost every offensive category including average (.279), homers (28), runs (94) and walks (73).
Where Did You Come From: Felipe Rivero took over closing duties from Tony Watson and excelled in the role, saving 21 of 23 opportunities with a sharp 1.67 ERA and .171 opposing batting average.
Where Did You Go? Long-time reliever Antonio Bastardo collapsed in what was to be his first full year at Pittsburgh—but he didn't make it that far, being released in July with 15 runs allowed in nine innings of work over nine appearances.
It's Interesting to Note: South African native Gift Ngoepe became the majors' first African-born player, hitting .222 in 54 at-bats.
Cincinnati Reds
What TGG Predicted: 70-92 (fourth)
What Actually Happened: 68-94 (fifth)
The scoop: It was much of the same at Great American Ball Park this year. Joey Votto continued to hit (and walk), Billy Hamilton continued to run, Adam Duvall continued to power up at low average, the pitching staff continued to have no clue on how to pitch, and the Reds continued to own the NL Central basement. The lack of arm strength in the rotation was once more of particular concern, producing the NL's worst ERA (5.55) while not one of 16 starters won more than seven games.
Best of Show: Votto again put up MVP-like numbers (.320 average, 36 homers, 100 RBIs, 134 walks) but will likely suffer in the vote because the rest of his team stinks.
Where Did You Come From: Don't let Luis Castillo's 3-7 record fool you. The late-season rookie easily emerged as the most promising of Cincinnati arms, and he seemed to get better with each outing, posting a 1.87 ERA in his last five starts before the Reds, worried about his season innings count, shut him down in early September.
Where Did You Go? Brandon Finnegan entered the season as the Reds' de facto ace, but he hurt his left shoulder three starts in, aggravated it in his first outing back in June, and then messed up his right shoulder—tearing a muscle—while trying to get out of a boat in July.
It's Interesting to Note: Scooter Gennett, who went from modest-muscled infielder to, suddenly, 27 homers—including four in one game in May—set a Reds season record with four grand slams.
NL West
Los Angeles Dodgers
What TGG Predicted: 91-71 (first)
What Actually Happened: 104-58 (first)
The scoop: It was quite a peculiar—and ultimately dominant—performance for the Dodgers, who had the money to just outright buy a world title but settled for a mix of homegrown talent, resigned veterans and luck. After all, who else had Chris Taylor (rejected by Seattle) and Cody Bellinger (slated to play in the minors all season) on their fantasy teams to start the year? Add a sensationally sharp pitching staff deftly handled by sophomore manager Dave Roberts, who either took advantage of or abused—your call as to which one—the reduced 10-day disabled list to give his pitchers time off, even if they weren't actually hurt. All told, the Dodgers' season was broken down into four parts: The first when they began the year barely above .500 as the roster slowly gelled into shape; the second when they got into incredible sync and rolled off a 69-18 run; the third when they followed that up with a deafening slump of 16 losses in 17 games; and the fourth, reviving themselves back to winning strength in time for their first NL pennant since 1988.
Best of Show: Clayton Kershaw couldn't help but continue to be Clayton Kershaw. He's quite likely to nab his fourth Cy Young Award after posting a NL-best 2.31 ERA and major league lead-tying 18 wins despite missing six weeks in midsummer to back pains for the second straight season.
Where Did You Come From: We'll split this honor between Bellinger—who set the NL rookie record with 39 homers despite not being called up until the season's fourth week—and Taylor, who was strictly bench material in three prior, anonymous seasons until he figured things out and hit .288 with 21 homers, 72 RBIs and 17 steals mostly from the leadoff spot.
Where Did You Go? A-Gone went AWOL as Adrian Gonzalez hit the disabled list for the first time in his career (one of the few Dodgers' DL stints that was not strategic) while hitting just .242 with a career-low three homers.
It's Interesting to Note: Teenage phenom-we-think Julio Urias, in a cameo effort for the Dodgers, had four fielding chances—and made errors on three of them.
Arizona Diamondbacks
What TGG Predicted: 73-89 (fourth)
What Actually Happened: 93-69 (second)
The scoop: The Diamondbacks were one of a handful of teams that could have teeter-tottered between success or tank-mode failure, but they were buoyed toward the former thanks to something we didn't see coming at all: A strong pitching staff that furnished the majors' third best team ERA (3.67), behind the Dodgers and Indians. Of course, the DBacks were going to hit, and so they did—and they got even more deadly when J.D. Martinez arrived from Detroit and hit a herculean 29 homers in just 62 games. Arizona's 24-game improvement was the NL's best, earning its first postseason appearance in six years.
Best of Show: Paul Goldschmidt put up his usual grand numbers—.297 average, 36 homers, 120 RBIs, 94 walks, 18 steals—but this time he'll likely get more MVP consideration since his team made it to the postseason.
Where Did You Come From: Archie Bradley was converted from an unsuccessful starter to a successful reliever, authoring a 1.73 ERA in 63 appearances—and became a folk hero in Phoenix to the point that fans began showing up wearing long red beards to imitate his look.
Where Did You Go? A year after belting 31 homers, Cuban émigré Yasmany Tomas saw an underwhelming follow-up (.241 average, eight homers in 47 games) come to an early end as he underwent core (sports hernia) injury.
It's Interesting to Note: It took Zack Greinke two years to adjust to pitching at hitter-friendly Chase Field; his 13 home wins were easily the most in the majors (four others finished tied for second with 10).
Colorado Rockies
What TGG Predicted: 77-85 (third)
What Actually Happened: 87-75 (third)
The scoop: We knew the Rockies would be a better team in 2017—just not that much better. New manager Bud Black, who should get some serious love from NL Manager of the Year voters, oversaw a young, promising rotation that included three of four major league rookies winning at least 10 games and a legit closer in Greg Holland, who tied a franchise mark with 41 saves. Of course, the Rockies could hit; Charlie Blackmon evolved into a MVP-level threat, and Nolan Arenado became the first-ever National Leaguer to knock in 130 runs and lead the league in three straight seasons. As it usually happens in Colorado, a fast start was followed by the challenge of maintaining it in the mile-high air—the Rockies started at 47-26, then went 40-49 from there—but it was enough to earn their first postseason berth since 2009.
Best of Show: Blackmon put up numbers more becoming of a third-place hitter than a leadoff guy, smashing a major league record with 103 RBIs from the #1 spot in the order. He also added 37 homers, major league-leading numbers in 213 hits, 137 runs, 387 total bases and 14 triples, and—oh, yes—he won the NL batting crown, the 11th by a Rockies player in 25 years of existence.
Where Did You Come From: Kyle Freeland was the best of the Rockies' fine corps of rookie pitchers, earning a 4.10 ERA—it was actually lower (3.72) at Coors Field—and he came within two outs of the first no-hitter ever thrown by a Rockies pitcher at Denver, against the White Sox on July 9.
Where Did You Go? Nine-year Rockies vet and fan favorite Carlos Gonzalez was 31 years of age going on 41. His bat speed, and therefore his value, depreciated badly, hitting .262 with just 14 homers and 57 RBIs. Not the kind of year you want in advance of free agency.
It's Interesting to Note: Of the Rockies' nine shutout wins in 2017, seven came at Coors Field to set a team record.
San Diego Padres
What TGG Predicted: 66-96 (fifth)
What Actually Happened: 71-91 (fourth)
The scoop: Given all the doom and gloom predicted upon the Padres by postseason prognosticators in the spring, the Padres played pretty good ball—not winning ball, mind you, but not the awful dead-in-the-water variety of play so widely anticipated. The fact that they set a team record with 189 home runs while finishing dead last in the majors with a .234 average and 603 runs either speaks to MLB's swing-for-the-fences-or-die mentality of 2017, or that batting coach Mark McGwire molded this group of hitters in his image.
Best of Show: Wil Myers hit just .243, and his 30 homers and 20 steals fell short of his lofty spring prediction of 40-40, but he still was more effective at the plate than anyone else wearing the brown and gold.
Where Did You Come From: Jose Pirela was something of a godsend to the Padres, arriving in June and providing the home runs and strikeouts but also consistently managing a healthy .288 batting average, easily the best of the team.
Where Did You Go? Jered Weaver showed why he was exiled by the Angels as he failed to win any of his nine starts with a cringe-worthy 7.44 ERA.
It's Interesting to Note: Luis Perdomo hit four triples—one more than all other major league pitchers combined.
San Francisco Giants
What TGG Predicted: 85-77 (second)
What Actually Happened: 64-98 (fifth)
The scoop: Unlike a lot of forecasters, we didn't think the Giants were worthy of the postseason in 2017—but we weren't expecting this meltdown. Everything that could go wrong for the Giants, did. Their rotation imploded—most inexplicably when Madison Bumgarner decided that late April would be a good time for a dirt bike ride (costing him three months when he wrecked and banged up his shoulder), the bullpen was overwhelmed, the front office refused to heed the screams of fans demanding an outfield upgrade, and they badly lacked the home run power every other team had decided to embrace. When your best midseason move is to bring back a burned-out Pablo Sandoval, you know you've reach a desperation point. This is not what you would have expected from such a highly revered organization.
Best of Show: Buster Posey's power further diminished to a career-low 12 homers, but that was easily offset by a .320 average and continued excellence behind home plate.
Where Did You Come From: Rookie Chris Stratton gave badly needed second-half adherence to a tattered rotation, producing a 2.98 ERA in 10 starts.
Where Did You Go? Hopes were high for Matt Moore to give the rotation solid depth after a strong turn late in 2016 following a trade from Tampa Bay, but he seldom found his rhythm in 2017—winning just six of 21 decisions with a poor 5.59 ERA.
It's Interesting to Note: Though last in the NL in wins, the Giants led the league with 12 victories in extra innings.
AL East
Boston Red Sox
What TGG Predicted: 94-68 (first)
What Actually Happened: 93-69 (first)
The scoop: The retirement of David Ortiz, 17 losses for reigning Cy Young Award winner Rick Porcello, an oft-injured (to say nothing of turbulent) existence for David Price and a drop down in batting average for Mookie Betts (.262) wasn't enough to keep the Red Sox from placing first for the second successive season, the first time they've accomplished that feat since 1915-16. Making up for the above shortcomings was Chris Sale's sensational Boston debut, Drew Pomeranz's strong and almost unnoticed showing (17-6, 3.32 ERA) a dynamite return to form for closer Craig Kimbrel (35 saves, 1.43) and Betts' productivity beyond his low average (101 runs, 102 RBIs, 46 doubles, 77 walks, 26 steals). Still, a first-round exit against the Astros wasn't enough for embattled manager John Farrell to keep his job.
Best of Show: Sale looked to be the odds-on favorite for this year's Cy before a bout with mortality in the second half dropped him behind Corey Kluber in the minds of voters. But the Red Sox are quite happy to take his 17-8 record, 2.90 ERA and 308 strikeouts—the first 300+ effort by an American Leaguer since Pedro Martinez in 1999.
Where Did You Come From: Nineteen-year-old Rafael Devers helped the Red Sox climb out of their deep third base hole—largely dug down by Pablo Sandoval—and electrified the Fenway faithful, hitting .284 with 10 homers and 30 RBIs in 58 games.
Where Did You Go? A year earlier, knuckleballer Steven Wright was good enough to gain our love as the starting AL pitcher at the All-Star Game. An underwhelming second half followed, and it got only worse to start 2017—making five starts and posting a dreadful 8.25 ERA before a knee injury knocked him out for the season.
It's Interesting to Note: The Red Sox threw 25,151 pitches (an average of 155 per game), the most by a team since MLB started keeping track of such numbers in 2002.
New York Yankees
What TGG Predicted: 85-77 (third)
What Actually Happened: 91-71 (second)
The scoop: The Baby Bronx Bombers grew up faster than anyone comprehended and came within one game of an AL pennant. Leading the youth movement was, but of course, Aaron Judge, whose colossal size (6'7", 280 lbs.) was matched by his colossal statistical output. But there was also catcher Gary Sanchez and shortstop Didi Gregorius, both of whom set franchise records for home runs at their positions; young fireballer Luis Severino (who allowed one or none runs in 16 of his starts); and a stout bullpen bulked up in August with the addition of White Sox relievers David Robertson (returning to New York) and Tommy Kahnle. So while the Yankees conceded the AL East to Boston, at least they can brag that they got further into the playoffs after knocking off the #1-seeded Indians.
Best of Show: Wielding the largest body mass of anyone who ever stepped upon a major league ballfield, Judge put up eye-popping numbers that similar king-sized prospects Kyle Blanks and Nate Freiman dreamed of achieving. The 25-year-old set rookie records all over the place, with 52 homers, 127 walks and (on the dark side) 208 strikeouts. Perhaps the most impressive aspect of Judge's year was that after a rotten late July and August—which suggested that scouts and pitchers had figured out his weaknesses—he came roaring back to life with a bravura September.
Where Did You Come From: See Judge, above.
Where Did You Go? If experts were posed the question in March of, between Judge and Greg Bird, which one would hit 52 homers, most of them would have sided with Bird, who had previously proven himself in short time with the Yankees and had torn spring training apart. But it was Judge who went nuclear on opposing pitchers while Bird struggled all season, hitting just .190 with nine homers.
It's Interesting to Note: Judge's 33 jacks at home broke by one the Yankees record held by Babe Ruth, back in 1921 when the team played at the Polo Grounds.
Tampa Bay Rays
What TGG Predicted: 75-87 (fifth)
What Actually Happened: 80-82 (third)
The scoop: The Rays showed off a lot of muscle by hammering a team-record 228 home runs, but 149 of them came with no one on base—which explains how a team that placed sixth in the majors in homers could only score more runs than five other teams. Combine that with a young starting rotation that everyone keeps waiting to see break out, and the Rays just could not bust through to that next level.
Best of Show: That was a heck of a booster shot Logan Morrison received, going from 14 homers in 2016 to a team-leading 38 this season; while some will point to an anemic-sounding .246 average as a counterpoint to this honor, his 81 walks resulted in a much more respectable .353 on-base reading. Now Morrison just needs to work on hitting better at Tropicana Field, where just 11 of his dingers were smacked while batting just .219.
Where Did You Come From: Jake Faria added yet another name to the growing stack of promising young arms at St. Petersburg, furnishing a 5-4 record and 3.43 ERA over 16 appearances (14 of them starts).
Where Did You Go? Major league head case Cody Rasmus was given a shot with the Rays and played well—hitting .281 with nine homers over 121 at-bats—before being sidelined by a hip issue. Rather than rehab his way back, Rasmus simply walked away from the game.
It's Interesting to Note: Chris Archer became the first pitcher to strike out 200 batters—and have a losing record—for three straight years.
Toronto Blue Jays
What TGG Predicted: 89-73 (second)
What Actually Happened: 76-86 (fourth)
The scoop: We admitted back in March that the Blue Jays were old, but not so wizened that their sage would be offset by an inability to play ball. Yet a horrible 10-20 start handicapped their chances of successfully clawing back in a tough AL East; the best they could do was to escape the divisional cellar in the season's final week. The culprit in Toronto's failure to make it back to the postseason for a third straight year was an offense that finished dead last in the AL with a .240 average—and was only worse in critical situations such as runners in scoring position (.229) and leadoff hitters (.218).
Best of Show: Marcus Stroman parlayed an excellent effort in Team USA's victorious World Baseball Classic quest to a strong campaign for the Blue Jays, working up a 13-9 record to go with a 3.09 ERA that ranked fourth in the AL.
Where Did You Come From: The eighth time was the charm for Justin Smoak, who had struggled and whiffed his way through seven maddening seasons before putting together All-Star-level numbers in 38 homers, 90 RBIs, 73 walks and a .270 average—the latter figure not exactly wowing, but pretty darn good considering he came into the year with a career .223 mark.
Where Did You Go? Miguel Montero found a home in Toronto after being let go by Cubs management infuriated over his public gripe that his pitchers were to blame for all the stolen bases he was giving up. Shame became lame with the Jays, as Montero hit just .138 in 87 at-bats—while conceding 27 more steals in 31 attempts. We're guessing he kept his mouth shut this time.
It's Interesting to Note: The Blue Jays hit just five triples for the entire season, breaking by one the all-time low set just a year ago by Baltimore. No one player had more than one.
Baltimore Orioles
What TGG Predicted: 84-78 (fourth)
What Actually Happened: 75-87 (fifth)
The scoop: Every spring, it seemed, we were skeptical of the Orioles' chances before manager Buck Showalter produced another overachieving result. So what happens this year? We finally jump on the Baltimore bandwagon—and the wheels fall off. Thanks, Buck. Or, we should also give thanks to Manny Machado, who hit poorly before waking up in the late summer; or staff ace Chris Tillman, he of the 1-7 record and 7.84 ERA; or closer Zach Britton, hurt for half the season; or Mark Trumbo, who dropped from 47 homers to 23; or Chris Davis, baseball's most overpaid .215 hitter.
Best of Show: Amid a year of off-years for the Orioles' primary bats, Jonathan Schoop—say his name like "scope," not "shoop"—blossomed into their most reliable hitter, hitting .293 with 32 homers and 105 RBIs.
Where Did You Come From: Trey Mancini proved that his very small sample size of call-up success in 2016 was no fluke, as he matched Schoop's .293 average, adding 24 jacks and 78 RBIs.
Where Did You Go? The aforementioned Tillman missed April, won his first start in May—then failed to win any of his remaining 18 starts (or five relief appearances, after getting demoted to the bullpen). The scary part was that he said he felt fine all along. Maybe not the best thing to say before becoming a free agent.
It's Interesting to Note: Once again and far too often, a quality bullpen came to the rescue of the rotation, which registered the AL's worst ERA at 5.70; Baltimore relievers were 30-18, while the starters collectively suffered at 45-69.
AL Central
Cleveland Indians
What TGG Predicted: 94-68 (first)
What Actually Happened: 102-60 (first)
The scoop: As anticipated, the Indians ran away with an otherwise weak AL Central, but it took them some time to warm up—and when they did, they became practically unstoppable. They were a .500 team as late as mid-June, improved slightly through July and then, boom—they won 42 of their last 50 games, a stretch that included a historic 22-game win streak to set an AL record. Jose Ramirez and Francisco Lindor helped light up the scoreboard on offense, but it was an exceptional pitching staff led by Corey Kluber and Carlos Carrasco that really lifted Cleveland, leading the majors in ERA (3.30), strikeouts (nearly 10 a game) and the fewest walks. Alas for the Tribe, the boom went bust in the ALDS as they blew a 2-0 series lead against the Yankees.
Best of Show: Corey Kluber turned in numbers deserving of a second Cy Young Award in four years, winning 18, losing four, and leading the majors with a 2.25 ERA and 0.87 WHIP. All this, after an iffy April and absent (back issues) May.
Where Did You Come From: Veteran outfielder Austin Jackson got a new lease on life, reviving his game with a .318 average in 85 games.
Where Did You Go? The fans. Once again, the Indians had the lowest gate of any postseason team—and couldn't even sell out Progressive Field for the games that tied, broke and extended the AL record for most consecutive wins. They didn't hit two million until their penultimate home game.
It's Interesting to Note: Despite owning the AL's best record, the Indians tied the White Sox for the league's worst (6-14) interleague mark.
Minnesota Twins
What TGG Predicted: 66-96 (fifth)
What Actually Happened: 85-77 (second)
The scoop: We were certain that the Twins, who lost 103 games in 2016 and made zero moves in the offseason to improve their roster, would see little advance in 2017. But many of their young, budding stars who've been struggling to click into higher gear finally did so, veteran Joe Mauer hit over .300 for the first in four years, and ace Ervin Santana finally had worthy company in the rotation with Jose Berrios (14-8, 3.89 ERA). The Twins surprised even themselves, making the postseason after trading away closer Brandon Kintzler in a move many believed was a signal that the team was raising the white flag on the season. Instead, they became the first team ever to make the playoffs after losing 100 a year before.
Best of Show: Santana remained the main guy in the rotation, posting a 16-8 record and 3.28 ERA; he tied Corey Kluber for the major league lead in complete games (five) and shutouts (three).
Where Did You Come From: Berrios' rise to respect at age 23 was all the more impressive given he was 3-7 with an 8.02 ERA the year before.
Where Did You Go? Phil Hughes, once the Twins' top pitcher, had a rib removed after missing significant time in 2016 to relieve tension on his throwing shoulder. That didn't seem to do the trick, as he labored to a 5.87 ERA in just 14 appearances in 2017—leading to talk that he'd have to get another rib removed.
It's Interesting to Note: Mauer hit .500 (10-for-20) when the count was 0-2.
Kansas City Royals
What TGG Predicted: 77-85 (third)
What Actually Happened: 80-82 (third)
The scoop: With four of the Royals' core players—Eric Hosmer, Lorenzo Cain, Mike Moustakas and Alcides Escobar—all due for free agency this coming winter, this season was going to be either "f**k or walk," to quote Alec Baldwin from Glengarry Glen Ross. The Royals did neither; they were just competitive enough to refrain from trading away their outgoing stars for prospects on August 1—and that's a shame, because after that date, they went 25-33 the rest of the way to crap out of a potential wild card spot and finish below .500 for the first time since 2012.
Best of Show: If Hosmer signs with a new team, the Royals are sure going to miss him. The 27-year-old first baseman set or tied career marks with a .318 average, 98 runs, 192 hits and 25 home runs.
Where Did You Come From: Second baseman Whit Merrifield started the year at Triple-A, for some strange reason; the Royals wisely and quickly brought him back in mid-April, appearing in all but five games and hitting .288 with 19 homers, 78 RBIs and 34 steals. That's Amos Otis stuff.
Where Did You Go? Three members of last year's Cubs—you know, the team that won the World Series—wore Royals jerseys this year; perhaps we know why Chicago let them go. Jorge Soler hit .144 in 97 at-bats, and pitchers Travis Wood and Trevor Cahill combined for a 1-3 record and 7.38 ERA over 38 appearances.
It's Interesting to Note: Every team in the majors has had, at some point in its existence, someone hit 40 or more homers—except the Royals. Moustakas got close this year, hitting a franchise-record 38.
Chicago White Sox
What TGG Predicted: 72-90 (fourth)
What Actually Happened: 67-95 (fourth)
The scoop: Having already dealt away Chris Sale and Adam Eaton before Opening Day, the White Sox made it crystal clear that they weren't going to stop—and so, by year's end, the team also bid adieu to Jose Quintana, Todd Frazier, Melky Cabrera, David Robertson and Tommy Kahnle. The remaining grab bag of vets and rookies managed to escape the AL Central cellar because the Tigers' fire sale was even more desperate, and there were signs of a bright future coming to light with the Chicago debuts of pitcher Lucas Giolito (2.38 ERA in seven starts) and highly touted Cuban émigré Yoan Moncada (.231 average, eight homers in 54 games).
Best of Show: When all else failed for the White Sox, there was always Jose Abreu. The team's reigning slugger became only the third player after Joe DiMaggio and Albert Pujols to collect at least 25 homers and 100 RBIs in his first four seasons.
Where Did You Come From: Giolito had brief experience with the Nationals the year before, but his trade to Chicago (the one that sent Adam Eaton the other way) gave him a chance to develop further—and based on the above numbers, it looks like he has.
Where Did You Go? Derek Holland can do a nice Harry Caray impersonation, but he needs to focus more on portraying an actual major league pitcher. A 7-14 record, 6.20 ERA and 31 home runs allowed in 135 innings was asking for plenty of cane hooks off the mound.
It's Interesting to Note: Avasail Garcia's .424 average against left-handed pitchers was baseball's best.
Detroit Tigers
What TGG Predicted: 86-76 (second)
What Actually Happened: 64-98 (fifth) 
The scoop: Like the Royals, the Tigers were looking at a win-or-tank dilemma, but for different reasons—as opposed to a free agent-fueled exodus, a payroll bubble was the Tigers' main issue. So after a lackluster start to the year, they popped it—and gone before the end of the season was ace Justin Verlander, two top sluggers (J.D. Martinez and Justin Upton), and emerging closer Justin Wilson, all dealt to contenders. What remained was payroll deadweight in Miguel Cabrera (whose quality of play finally succumbed to consistent pains and aches), Victor Martinez (heart issues) and Jordan Zimmermann (inability to pitch, proven by a 6.08 ERA). A horrible bullpen which posted a major league-worst 5.63 ERA only deepened a season-end dive into the abyss as the Tigers won just 13 of their final 54 games.
Best of Show: Of those forced to stick it out to the end at Detroit, third baseman Nick Castellanos evolved into a tough out, securing baseball's version of the triple-double (36 doubles, 10 triples, 26 homers) while knocking in a team-high 101 runs.
Where Did You Come From: Jeimer Candelerio, a top prospect for the Cubs traded to Detroit in the Justin Wilson deal, is someone to keep an eye on—and that's what the few Tigers fans who showed up to Comerica Park over the last few months did as the 23-year old hit .330 with a pair of homers and 13 RBIs in 94 at-bats.
Where Did You Go? A year removed from a 44-save season, veteran closer Francisco Rodriguez lost it for the Tigers, saving just seven of 13 attempts with a lousy 7.82 ERA. He was released in June and picked up by the Nationals, spending the rest of the year mired in their farm system.
It's Interesting to Note: The Tigers hit just 36 homers from the left side of the plate, the fewest in the majors.
AL West
Houston Astros
What TGG Predicted: 91-71 (first)
What Actually Happened: 101-61 (first)
The scoop: After a disappointing 2016, the Astros came bursting back to life in 2017, scoring at will while running away with the AL West by 21 games. It's hard to imagine that another Astros team (the 2000 inaugural Enron Field edition) scored more runs and belted more homers, and it's quite amazing to think that the Astros won as much as they did with average pitching—average, at least, until Justin Verlander beat the trading deadline clock by two seconds to join Houston and go vintage, winning all five of his starts for the Astros with a 1.06 ERA.
Best of Show: Jose Altuve, short on height but tall on achievements, may finally get his MVP after hitting a career-high .346 for his third batting title in four years while pacing the AL in hits (with 204) for the fourth straight season. He was particularly good on the road (.381), on the first pitch (.449) and in August with a .485 average that was the highest seen over a calendar month by a major leaguer since 2000.
Where Did You Come From: Bouncing back-and-forth between the Astros and the minors for the previous four years, Brad Peacock finally avoided the Triple-A itinerary and proved tough on opponents whether as a starter (10-2 with a 3.22 ERA) or reliever (3-0, 1.77).
Where Did You Go? An okay campaign for pitcher Mike Fiers became not so okay with a nonstop series of bad outings late in the year; when, in the midst of getting drilled yet again, he threw behind the head of an opposing hitter on September 13 at Anaheim, he was ejected, fined and suspended. The Astros never bothered to bring him back for the postseason.
It's Interesting to Note: The Astros dominated against right-handed starters (80-37), but were an otherwise substandard 21-24 vs. lefties.
Los Angeles Angels
What TGG Predicted: 77-85 (fourth)
What Actually Happened: 80-82 (second)
The scoop: The Angels endured another shaky year, with a wavering offense, a still-fractured rotation and a six-week absence in midseason from superstar Mike Trout. But the Angels were just as mediocre (61-62) with Trout as they were without him (19-20). Still, a decent bullpen, good shortstop play from Andrelton Simmons and a few welcome surprises in the pitching staff kept the Angels in the wild card conversation up until the season's last week or two.
Best of Show: Might as well retitle this, "What did Trout do this year?" This is what he did: hit .306 with 33 homers, 92 runs, 94 walks and 22 steals—all in just 114 games. If he doesn't suffer that thumb injury at the end of May, the extra numbers he accrued might get him enough additional MVP votes to grant him another award.
Where Did You Come From: With Garrett Richards, Andrew Heaney and Matt Shoemaker creating a massive hole in the rotation with their ongoing injury issues, rookie Parker Bridwell provided a badly needed boost with a 10-3 record and 3.64 ERA in 20 starts.
Where Did You Go? Danny Espinosa has never been confused for a batting champion, but his performance in his first (and, apparently, only) year for the Angels made everything he did before look absolutely rich. The second baseman hit a god-awful .162 with 91 strikeouts in 228 at-bats before the Angels couldn't take it anymore and let him go in June.
It's Interesting to Note: Albert Pujols led the majors in grounding into double plays for the third time—and in the process set the all-time mark for GDPs in a career, at 362 and counting.
Seattle Mariners
What TGG Predicted: 88-74 (second)
What Actually Happened: 78-84 (tied for third)
The scoop: We felt a little of the Mariners' preseason vibe and largely expected good things from a team whose postseason absence of 16 years represented the majors' longest active drought. Make it 17. The Mariners clung to postseason relevance through mid-August, but a middling finish erased any hope of October baseball and sank them below the .500 mark. The team hit well—gads, even Mario Mendoza protégé Mike Zunino hit .251 with 25 homers—but a patchwork pitching staff that sent 40 different players to the mound this season became its bane. But hey, Safeco Field spectators will always have the toasted grasshoppers.
Best of Show: Nelson Cruz came within a single home run of reaching 40 for the fourth straight year, and he remained the Mariners' biggest threat with a .288 average and career-high 119 RBIs.
Where Did You Come From: Youngsters Ben Gamel and Mitch Haniger gave the Mariners much-craved stability in the outfield, batting a combined .278 with 27 homers.
Where Did You Go? Leonys Martin appeared to be blossoming into a solid center field presence, but he detoured onto a rough start that ne never recovered from; he was traded to the Cubs after hitting .174 in 115 at-bats.
It's Interesting to Note: The Mariners' 26-15 mark in one-run games was, by the percentage, the majors' best.
Texas Rangers
What TGG Predicted: 82-80 (third)
What Actually Happened: 78-84 (tied for third)
The scoop: After two straight AL West titles, the Rangers withered below the .500 mark with a lack of the late-inning magic that defined their 2016 campaign, no proven closer and undisciplined power hitting (Joey Gallo, Rougned Odor and Mike Napoli combined to belt 100 home runs—but with a combined .203 average). Adrian Beltre's 3,000th career hit was a nice touch amid an otherwise aloof campaign.
Best of Show: Elvis Andrus gave the Rangers an all-around gifted effort at the plate, hitting .297 while establishing career highs with 100 runs, 191 hits, 44 doubles and 20 homers (he had never hit more than eight in any of eight previous seasons).
Where Did You Come From: Alex Claudio went from obscure part-time reliever to the Rangers' closer at year's end, saving 11 of 15 opportunities with a fine 2.50 ERA.
Where Did You Go? After saving all but two opportunities in 2016 and throwing perfect baseball at the World Baseball Classic for Team USA, Sam Dyson laid a gigantic egg to start the Rangers' season, blowing all four save opps, losing six games and posting an awful 10.80 ERA in 17 appearances before being let go. Dyson found mild redemption after being picked up by the Giants. 
It's Interesting to Note: The Rangers hit a paltry .224 on the road, easily the majors' worst figure.
Oakland A's
What TGG Predicted: 67-95 (fifth)
What Actually Happened: 75-87 (fifth)
The scoop: More of the same ol', same ol' at the Coliseum, with players coming and going, small crowds and quite a few more losses than wins. From the unexpected side of things came an unusual jolt of power from some of the team's young cadets—but in the Year of the Home Run, this was hardly breaking news. In the end, the A's finished last for the third straight year.
Best of Show: Yeah, so Khris Davis batted .247 and struck out 195 times—but he also added 43 homers, 110 RBIs and 73 walks.
Where Did You Come From: Matt Olson became only the second player in the last 30 years to hit 20-plus home runs for both a major and minor league team in the same season. (The other guy: Giancarlo Stanton.) However, Olson could work on the doubles; he had just two to go with his 24 dingers in Oakland.
Where Did You Go? Catcher Stephen Vogt, just a couple years after getting All-Star love, depreciated to a .217 average and subpar defense (throwing out only seven of 46 would-be basestealers) before being given the DFA treatment. He was snagged by Milwaukee, where he fared a little better.
It's Interesting to Note: The A's happily soaked in the sun and recorded a 35-27 mark in day games. Under the lights, they were 40-60.

Baseball 2017: This Great Game's Fearless Predictions Who will reign as the best, worst and most surprising baseball teams for the upcoming 2017 season? Read our predictions here and see if you agree.

2017: Astronomical! The Houston Astros ride the long flights of record-breaking home run totals to defeat the favored Dodgers in an exhilarating and exhausting seven-game World Series.