Baseball 2017: This Great Game's Fearless Predictions
Who will reign as the best, worst and most surprising baseball teams for the upcoming 2017 season? Read our predictions here and see if you agree.
By Eric Gouldsberry and Ed Attanasio, This Great Game—Posted March 22, 2017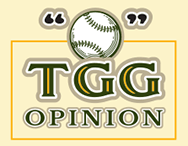 It's become apparent over the years that predicting the upcoming Major League Baseball season has become something of an occupational hazard. No, it's not dangerous to the body, but instead to the mind, the ego, the id. I expect the expected, only to be hit with the unexpected and cries from the outside of, "How did you miss that?" Well, I didn't miss anything. Things happen. Sometimes, just the not the way I thought.
Actually, as I look back on my 2016 predictions, I came off pretty well. Yeah, so the Giants and Astros did not meet in the World Series; I might have been half-right if the Giants actually had something resembling a bullpen. But with the exception of a few crash-and-burns (Arizona and Minnesota) and teams I stubbornly continued to show any lack of respect for (Baltimore and Cleveland), I was pretty close on figuring out everyone. Every so often I round up how far off I was on the win-loss record—it's a metric I don't have a name for, so let's just call it the Predictor Index—and usually, it's in the mid-to-high 200s. Last season, it was at 190. Meaning, I was off every team's final record from what I predicted by an average of six games. Throw out Arizona and Minnesota, and that average becomes four games.
So now it's time to risk having my ego bruised again. I studied all the offseason moves, read the public rooms of each front office, took in momentum both good and bad and calculated my thoughts. My TGG cohort Ed Attanasio chimes in both on the side and below (for our postseason thoughts) as well. Let's find out in seven months if we get blindsided by the unexpected.
NL East
At first glance, you look at the New York Mets and think, how'd they even get as far as the wild card game with its vaunted rotation in tatters? (That's a question I'll save later for Cleveland as well.) Well, turns out there's a bit of depth to this team that not too many anticipated a year ago. Of course, back in March of 2016, no one thought there'd be a Jose Reyes reunion at Citi Field, or that pitchers like Robert Gsellman and Seth Lugo would fill in admirably for wounded warriors Matt Harvey and Jacob deGrom, or that T.J. Rivera would shoot out of the minors and put bat to ball much like departed Met Daniel Murphy. So now comes 2017, and the Mets are hoping that everyone stays healthy—and if they do, you've got a first-place team here. The outfield of Yoenis Cespedes, Curtis Granderson and Jay Bruce is potent, the infield has so much depth that Reyes and Rivera may have to start the season watching from the bench, and the rotation, if glued together right, will be among the majors' best and, still, youngest. The only thing unnerving the Mets, pre-Opening Day, is the fate of closer Jeurys Familia as he awaits possible punishment for offseason spousal abuse. And remember: If it all falls apart, Tim Tebow's ready to come to the rescue.
The experts will certainly be inclined to pick the Washington Nationals to topple the Mets in the East, just as they thought two years ago—and just as those same people treated them as an afterthought before last season. It's difficult to draw an accurate bead on the 2017 Nats, with so many fluid elements to consider. Can Daniel Murphy replicate his terrific numbers of 2016? Will Bryce Harper go back to emulating Ted Williams, or Earl Williams? Can the young, speedy Trea Turner put up numbers over a full season at the same impressive rate that he did over half of 2016? Will fellow sparkplug (and former White Sock) Adam Eaton make a positive introduction to the team? And can a rotation fronted by Max Scherzer and Stephen Strasburg hold without collapsing to injury? Just as big as any of those questions is this one: Who the heck is going to close for this team? Shawn Kelley—11 saves in eight years—becomes that man at the moment, but hey, every time I've mentioned how inexperienced this guy or that guy is for ninth-inning duty, this guy or that guy steps forward to get the job done. (And if you think a team will be okay without a legit closer, boy, do the Giants have a tale to tell you.) The Nationals are a team with so much talent but so many questions to answer; it's going to be a challenge to respond to them all in the affirmative.
Amid all the doom and gloom that forecasters painted upon the 2016 Philadelphia Phillies, I went out on a limb and said that this team was actually going to compete and surprise a few people. And so the Phillies went out and finished at 71-91 (one game off my guess), and although that was hardly worthy of spontaneous applause, it was far better than the 100-plus losses projected by everyone else. Now that I've patted myself on the back, what do I see in store for the 2017 Phillies? How about more improvement. The Phillies have shed the last of the antique weight (Ryan Howard, Carlos Ruiz) and brought in veteran players with postseason experience (Clay Buchholz, Howie Kendrick, Joaquin Benoit and Michael Saunders) to balance rising stars in slugger Maikel Franco, the swift Odubel Herrera, the powerful Tommy Joseph and potential aces in Aaron Nola and Vince Velasquez. Should all of this click at Citizens Bank Park, the Phillies might actually have a say in October; but being the cautious prognosticator that I am, expect a run at the wild card that will likely die out in the season's last week or two. A sad ending, perhaps, but a long way from doom and gloom.
For the Miami Marlins, the key word this season will be "focus." That may be hard to come by as players are still reconciling the shocking death of ace Jose Fernandez, all while trying not to be mentally sidetracked by the impending sale of the team. There is much to rave about the Marlins as is, with a strong outfield featuring Giancarlo Stanton and Christian Yelich—the former a star, the latter a star in the making. The rest of the everyday lineup shows few holes, so this offense is likely set. The problem is how to replace Fernandez when no other Marlin won more than nine games last season. To that end, Miami brought in veteran Edinson Volquez (5.37 ERA in Kansas City last year) and Dan Straily, who overachieved with the Reds in 2016. So as the Marlins sport their memorial patches and beards (the facial hair ban is over), their job will be to channel all the positive vibes from a rough last 12 months and, through this tunnel vision, hope to yield a rare postseason appearance in south Florida. It won't be easy.
People are expecting the Atlanta Braves to get a bump from their new ballyard community at SunTrust Park. I have news for these people; since 2000, major league teams have seen an average three-game drop in the standings in their first year at a new ballpark versus their last at the old one. Trivial metrics aside, there is some momentum to report in Atlanta, er, Cobb County; it serves to remind that as awful as the Braves were early in 2016, they played above .500 from mid-June on, have one of the most exciting young players in shortstop Dansby Swanson and a bona fide slugger (Freddie Freeman) at his peak. And when the front office was told to go get some veteran pitching, they went a little too far—bringing in two of the three oldest active major leaguers in R.A. Dickey (42) and Bartolo Colon (44 in May). The Braves definitely have their work cut out—they were last in the majors in slugging, next to last in runs, and were the easiest team to steal a base on—but as long as fans can take in the new ballpark smell, any lack of improvement could become a bit more tolerable.
Predicted Finish: New York 92-70, Washington 88-74, Philadelphia 83-79, Miami 79-83, Atlanta 74-88.
NL Central
First things first: The Chicago Cubs no longer have to hear the question they'd been hearing for the previous 108 years—"When?" After proving their worth last season as the team to beat from Opening Day to the last out of the World Series, the Cubs seem to be everyone's choice to double down. But careful—that can become a case of soothsayer instinct, picking a team to win it all simply because they did so the year before—just as so many felt the Royals could win again in 2016, or the Giants in 2015, or the Red Sox in 2014, and so on until you get to the 1998 Marlins. Yes, it's hard not to pick the Cubs to go far into October once again; all the major players are back except for outfielder Dexter Fowler and closer Aroldis Chapman, with adequate replacements at best in, respectively, Jon Jay and Wade Davis (brought over from the Royals). The rotation remains stellar—though beyond Jake Arrieta, Jon Lester and Kyle Hendricks, the backend could be a concern—and there's still so much young (but proven) talent in reigning NL MVP Kris Bryant, Anthony Rizzo, Javier Baez and Kyle Schwarber. Post-championship ennui may be the biggest enemy the Cubs have to face this year, so this may actually become manager Joe Maddon's biggest challenge yet. The division, at least, should be a cakewalk for the Cubs. As for October, we'll see.
For the St. Louis Cardinals to catch the Cubs this year—outside of a meteor hitting Wrigley—they'll need to stabilize and mature after a competitive but inconsistent showing which featured plenty of home runs and few home wins. The Redbirds are already handicapped with the season-long loss of promising young fireballer Alex Reyes, so this means more reliance on a rotation that, beyond rising ace Carlos Martinez, needs major bouncebacks from Adam Wainwright, Mike Leake and (especially) Michael Wacha—all of whom had ERAs over 4.60 last season. Offensively, the Cardinals' lineup is a strong supporting cast in search of a star, one they really haven't had since the departure of Albert Pujols. Maybe one of their younger lads like Aledmys Diaz or Stephen Piscotty will answer the call; they'll need to do so to put heat on the Cubs.
After all those years of losing, the Pittsburgh Pirates benefitted from a rare aligning of the planets and evolved into a serious World Series contender. Now it looks as if that alignment is disbanding as small-market ownership echoes an imminent rebuild. The winter was not a good one for baseball fans in the Steel City; it didn't seem a matter of if but when Andrew McCutchen would be traded, and third baseman Jung Ho Kang is likely looking to obtain lifetime Uber membership after getting nailed for a third DUI. The Buccos are holding onto MuCutchen—for now—but to get all those planets back in sync, they need to get a fractured rotation—one which didn't yield anyone throwing 127-plus innings last season—to get back in one piece. That means a return to ace form for Gerrit Cole and continued positive returns from Ivan Nova, who impressed after a midseason trade from the Yankees, and young prospect Jameson Taillon, showing mid-career confidence after a June call-up. Good health and a jumpstart of team morale is essential for the Pirates to contend; otherwise, the Slow Fade will continue at PNC Park.
The Cincinnati Reds have become Joey Votto and the 24 Dwarfs, a MVP-level talent surrounded by major league minions struggling to prove they can evolve into something better. This is with all due respect to, well, besides Eddie Gaedel, a few Reds who do excel at certain skill points—such as speedster Billy Hamilton (58 steals), slugger Adam Duvall (.241 average, 33 home runs, 103 RBIs—two out of three ain't bad) and lead pitcher Brandon Finnegan (10-11). Good things will further happen to this club if the Reds can make maximum and sensible use out of second baseman Jose Peraza—who quietly echoed Trea Turner by hitting .324 with 21 steals in 72 games—and dynamic pitcher Rafael Iglesias, who may be the team's closer, starter or set-up guy. But the Reds also shipped out their best pitcher (Dan Straily, to Miami) from a staff brutally beat upon by opponents, and a veteran presence in Brandon Phillips (to Atlanta); meanwhile, pitcher Homer Bailey, at $19 million, remains the majors' most expensive rehab patient. This is a young team that should get a little better so, hi ho, hi ho, it's to work the Reds go—or so they'd better.
Say this about the Milwaukee Brewers: With this team, there's never a dull moment. They're fast, they're powerful and, more than occasionally, they make pure botchery of the simplest plays on defense. They're also terribly inexperienced and young, though I have a feeling that if you're reading this as archival in the year 2022, you'll be thinking, "With all those stars…what was he thinking?" Yes, there's some potential gold in them thar hills of Miller Park, most notably with second baseman Jonathan Villar and, also quite possibly, outfielders Keon Broxton, Domingo Santana, and rotation guys Javy Guerra and Zach Davies. But a veteran presence is badly lacking, placing more focus on the inevitable Ryan Braun trade watch; meanwhile, the Brewers are trying to make reclamation projects out of closer Netfali Feliz and first baseman Eric Thames, the latter hoping to become Cecil Fielder reborn after flourishing the past few years in Japan. Fans may find this all so invigorating, but not particularly hopeful.
Predicted Finish: Chicago 95-67, St. Louis 88-74, Pittsburgh 78-84, Cincinnati 70-92, Milwaukee 69-93.
NL West
It's a funny thing about the Los Angeles Dodgers. They allegedly have all this money, so everyone thinks they're going to brazenly sweep the free agent market and load up on All-Star talent like the casting director for an Irwin Allen disaster movie. But instead, the Dodgers played it safe in the offseason and re-signed all their incumbents (closer Kanley Jensen, third baseman Justin Turner and starting pitcher Rich Hill), while making an unspectacular yet potentially pivotal trade, bringing in second baseman Logan Forsythe from Tampa Bay. Still, it's tempting to expect big, big things from the Dodgers because, last year, they came within a few wins of the NL pennant despite racking up a record number of injuries—and thus it's assumed that an average DL count will yield much better results. Yeah, sure, but keep in mind that many of the team's major players avoided the injury bug last year—except ace Clayton Kershaw, who despite missing two months to back woes still finished a mere 13 innings from qualifying for another ERA title. The big problem for Los Angeles remains its fragile rotation, with Hill as precious as fine china and Kenta Maeda struggling to learn to pitch on four days' rest; it's hoped the starters can keep a clean bill of health and not keep the bullpen, so terrific last year, from acquiring a case of over-exhaustion. Unless all this implodes, the Dodgers should likely survive and win the West.
The San Francisco Giants breathed a big financial sigh of relief by making their last $20 million mortgage payment on AT&T Park this past winter. Rather than pocket the upcoming savings, the Giants went out and spent much of it on a new closer (Mark Melancon) to replace the one they really didn't have last year—a surfeit that undeniably denied the team a fourth straight even-year world title.  While the lack of a reliable pen—traditionally a strong point for the team—was addressed, there's the fact that the Giants' margin for error remains slim; they would have been decimated if inflicted with the Dodgers' volume of injuries. While the Giants clearly have a better pitching rotation than the Dodgers and possess an infielder full of annual Gold Glove candidates from Buster Posey to Brandon Crawford to Joe Panik, they could get grounded by a thin outfield and bench—and their bullpen, albeit improved with the arrival of Melancon, is otherwise going through a rebuild. So the bills may no longer be due at the bank, but the mortgage on expectations remains high. It remains to be seen if the Giants' checkbook can cover that.
The Colorado Rockies make for a good example of why we wait to make our predictions until we're well into spring training. More than a few forecasters had already booked their bets on the Rockies as baseball's surprise unit, but that was before starting pitcher Chad Bettis' cancer returned, before free agent signee Ian Desmond broke his hand, before catcher Tom Murphy fractured his arm, and so on—all during the first month of camp. Bettis' absence could be the most painful for the Rockies and new manager Bud Black; he's considered one of three highly touted starting pitchers (along with Tyler Chatwood and Jon Gray) that arguably give the franchise its most promising rotation ever. Beyond those three, however, depth is almost non-existent—and that could lead to more angst for a bullpen so often left gasping for thin air. The Rockies will knock the snot out of the ball thanks to third baseman supreme Nolan Arenado, second-year slugger Trevor Story, reigning NL batting champ DJ LeMahieu and outfielders Charlie Blackmon and Carlos Gonzalez, so offense will not be the problem; but then again, it never has been in Colorado. Before camp opened, I would have agreed that the Rockies might be good for their first winning record since 2010; but with that disabled list fattening up, maybe I'm not so sure now.
There are a number of teams that need to get serious out of the starting gate to better their chances at the finish line…or else. Count the Arizona Diamondbacks as one of those teams. There's a lot of volatility to reconcile at Chase Field, beyond the one sure thing that is first baseman Paul Goldschmidt. There's pitcher Shelby Miller, who made a bad trade even worse by self-destructing in 2016. There's outfielder A.J. Pollock, who needs to click back into All-Star gear after missing much of last season. There's closer Fernando Rodney, who's 40 and has led a ping-pong existence of late (to wit: 0.31 in 28 games for San Diego, 5.68 in 39 for Miami in 2016). There's not Jean Segura, the potent sparkplug who the Diamondbacks strangely sent packing over the offseason. Now come reports in camp that ultra-pricey ace Zack Greinke has seen an alarming dip in his velocity. Greinke's the key; if the Diamondbacks struggle to start and he remains sound, he's bound to be the most-talked about midseason trade chip, and Arizona could dive into tank mode. Strap yourselves in, DBacks fans, this may be a bumpy ride.
With the departure of football's Chargers to Los Angeles, that leaves the San Diego Padres as the only professional sports team in town—or so we're told. There may be no MLB team leading a more dreadful existence right now; the All-Star grab of a few years ago has bowed to anonymity, the rotation is so full of retreads (Jered Weaver, Clayton Richard, Jhoulys Chacin, Trevor Cahill) that the Padres' best pitcher may be their catcher, Christian Bethancourt (he's actually thrown a few times off the mound this spring), there's no proven closer and the front office lacks trust after a series of shenanigans last season. And if that isn't rich enough, absorb this: Of the team's projected $70 million payroll, half will go to players no longer on the team. So what positives do the Padres possess? For starters—and I don't mean starting pitchers, because there are no positives there—they have Wil Myers, who's aiming for 40-40 in the home run-steal department, and a trio of young outfielders (Travis Jankowski, Manuel Margot and 2016 PCL MVP Hunter Renfroe) who could make a difference more quickly than expected. Plus, the Padres do have a historic knack for being the little guy playing tough against the bigger boys, especially at Petco Park. But overall, the San Diego baseball scene could get so dismal that it could drive local sports fans to start penning love letters to Dean Spanos.
Predicted Finish: Los Angeles 91-71, San Francisco 85-77, Colorado 77-85, Arizona 73-89, San Diego 66-96.
AL East
It's been the best of times and the worst of times so far this decade for the Boston Red Sox, who have finished first or last—nothing in between—over the last five seasons. That said, there's a conflict of instincts as the 2017 season approaches. On one hand, one might think the absence of retired David Ortiz could sink the team back to rock bottom but, 180 degrees on the other side of the scale of thought, the addition of Chris Sale gives the Red Sox three ace-worthy talents in their rotation with reigning AL Cy Young winner Rick Porcello and David Price. I'll take the latter inclination. The Red Sox will simply be too good to knock down for the count, and not just because of Sale. The team's young, potent offense includes All-Stars Mookie Betts, Jackie Bradley Jr. and Xander Bogaerts—all still in their mid-20s—and they're likely to be joined by 22-year-old Andrew Benintendi, an early consensus Rookie of the Year pick. And who knows—Pablo Sandoval might even stiff-arm the pasta and contribute to some degree. I've always liked the Red Sox in the past in spite of their pitching, but now I like them more because of it. Abundant hitting, strong arms, and the Fenway Park vibe will be enough to make the Red Sox the team to beat in the AL.
Here's one thing you can certainly say about the Toronto Blue Jays: They've been around the block a few times. The Toronto roster is the majors' oldest, with roughly half of its projected Opening Day roster age 32 or older. But there's much to discuss beyond the sage. The loss of slugger Edwin Encarnacion will hurt, as he's replaced by a solid (but not as good) DH in Kendrys Morales; spring injuries are threatening Opening Day slots for MVP eligible Josh Donaldson and rising second baseman Devon Travis, two of Toronto's few players in their prime; and you just can't expect J.A. Happ and Aaron Sanchez to combine for a 35-6 record again. The Blue Jays are no doubt talented and know the drill, but will their stamina hold for 162 games? Key to that will be the continued evolution of starting pitcher Marcus Stroman and a bullpen that needs to align its efficiency with the likes of Baltimore and Cleveland.
The post-A-Rod era got off to an immediate and rousing start in the Bronx as the New York Yankees sampled a vibrant taste of the future late in 2016, highlighted by the late-season breakout effort of catcher Gary Sanchez (20 home runs, .299 average in 201 at-bats). As good as the youth is at Yankee Stadium—with Sanchez joined by hulking prospects in outfielder Aaron Judge and first baseman Greg Bird—it represents the greener end of a generation gap that's reminiscent of what the Phillies went through some five years ago (and we know how that story ended). The arrival of slugger Matt Holliday (37) only accentuates the veteran side, and although closer Aroldis Chapman—returning to the Yankees after stepping out to snag a ring in Chicago—is still 29, how much longer can that arm tolerate 103-MPH deliveries? Yet despite a lack of peak players, a less-than-durable rotation and the inexperience issues that's bound to saddle the cadets, the overall Yankee roster recipe for 2017 still has enough spice to extend its expiration date to the end of September. Beyond that, taste at your own risk.
The Baltimore Orioles continue to be baseball's ultimate overachievers, finding ways to win in the face of skeptical soothsayers like myself. Powerful (first in homers) but lead-footed (last in steals and triples), the Orioles again exceeded expectations last year thanks to a terrific bullpen that bailed out a substandard rotation. But closer Zach Britton likely won't get through another season without a blown save, so it's essential for back-end starters like Kevin Gausman and Dylan Bundy to maintain their evolution and give the Orioles a more stable front five. Beyond that, it's hard to see any improvement on a team whose offense gave its all last season, as Manny Machado, Chris Davis and home run champion Mark Trumbo showed; maybe it might come from left fielder Hyun Soo Kim, who flowered late in 2016 after a rough start. But hey, I've been wrong about the Orioles, like, every year of late, because manager Buck Showalter finds a way. Luck, or a lack of respect? Find out in October.
It's tough not to think that the Tampa Bay Rays will be a player in the AL East. Somewhere inside this young batch of hopefuls is a playoff team waiting to break out. The rotation is a good example; it features some of the majors' best young arms, but it just never seems to click into high gear, with only one pitcher (Jake Odorizzi) good for ten wins last season while ace Chris Archer lost nearly 20. The Rays do possess other virtues, such as veteran third baseman Evan Longoria and the game's best defensive outfielder in Kevin Kiermaier; perhaps they can be better assisted from some of the new arrivals in outfielder Colby Rasmus, shortstop Matt Duffy and catcher Wilson Ramos (once he gets healthy). Tampa Bay is bound to improve on last year's 68-94 record, but in a division where everyone else is playoff-worthy, the ceiling of potential may not be as high above as the Rays would like.
Predicted Finish: Boston 94-68, Toronto 89-73, New York 85-77, Baltimore 84-78, Tampa Bay 75-87.
AL Central
As with the Orioles, I've been constantly skeptical of the Cleveland Indians' chances year after year, only to find myself eating my words at season's end. But last year's run to the AL pennant—and getting within a tight seventh game of winning it all—has erased all future doubt for the short term. This division is essentially the Tribe's to lose; it'll be all the easier if their two biggest threats, Detroit and Kansas City, fold before July 31. Consider this: The Indians made it to the World Series with a fractured rotation and without Michael Brantley, who many thought was the team's best offensive threat entering 2016. Now he's back (we think), along with the rotation, and slugger Edwin Encarnacion, who jumped Toronto's ship. Combine that with a stellar bullpen (as we all bore witness to last fall), and the continued maturation of shortstop Francisco Lindor, third baseman Jose Ramirez and outfielder Tyler Naquin, and you got yourself one hell of a team. Perhaps the biggest challenge for the Indians this season will be convincing Cleveland fans, so noticeably absent in recent years, to return to Progressive Field; if this team can't bring them out, nothing will.
Had the Detroit Tigers reversed their 4-14 record against Cleveland last season, they would have won the division by 12 games. But, 4-14 they were, and so they missed the playoffs. Such a range of fortune will only widen this year in Motown, as a front office presiding over a $200 million payroll will either ride a hot start to the postseason or push the self-destruct button as rumors swirl of a possible fire sale if the Tigers struggle through the season's first half. So that leaves it up to ace Justin Verlander to leverage his comeback effort of 2016, for reigning AL Rookie of the Year Michael Fulmer and Daniel Norris to continue their pitching evolution, and for once-reliable Jordan Zimmermann to bounce back from an injury-riddled first year at Detroit. If they can't—and/or the Tigers fail to produce at the plate—then it could mean so long and farewell by July 31 to outfielder J.D. Martinez, second baseman Ian Kinsler, DH Victor Martinez and closer Francisco Rodriguez, all of whom are either free agents or have team options for 2018. If you had to pin me down for a guess, I'd say they'll hang in—but I'll have the asterisk on standby.
The Kansas City Royals' story is ditto that of the Tigers. To paraphrase REM, this could be the end of the Royals as we know them, with the core of the team's winning times of late—outfielder Lorenzo Cain, first baseman Eric Hosmer, third baseman Mike Moustakas and shortstop Alcides Escobar—all set to become free agents after the season. The Royals have the money to bring back maybe one or two of them, but not all four—and, like the Tigers, if things don't get out to a fabulous start at Kauffman Stadium, none of them may be around come Opening Day 2018 as the Royals could try to maximize trade value by the July 31 deadline. So it's imperative that the Royals make a strong first impression, which presses added weight on a rotation shaken by the offseason death of rising ace Yordano Ventura from a car accident. The Royals have made some moves, most notably bringing over three ex-Cubs—outfielder Jorge Soler and pitchers Jason Hammel and Travis Wood—but they're not Kris Bryant, Jake Arrieta and Jon Lester. The computerized baseball forecast whiz known as PECOTA, so hard on the Royals' chances even when they were excellent, may finally get it right this year; it may be something of an achievement if the team avoids its first losing record in five seasons.
If you want to know how the Chicago White Sox are trending, all one needs to do is look at the ballpark marquee of the newly named Guaranteed Rate Field and see the big red arrow pointing down to get your answer. The offseason saw the trades of ace Chris Sale and sparkplug Adam Eaton, and while proven, worthy talent remains on the Sox with first baseman Jose Abreu, third baseman Todd Frazier and outfielder Melky Cabrera, the rest of the projected Opening Day lineup will leave a lot of South Side fans asking: "Who!?" If the names Tim Anderson, Tyler Saladino, Matt Davidson and Omar Narvaez don't ring a bell, you're not alone. But you're going to see a lot of them throughout a season in which the no-name movement may only grow if White Sox management decides to deal some of the big names out there; besides the aforementioned, it's heavily rumored that starting pitcher Jose Quintana and closer David Robertson may be on the trading block as well. It's almost as if the White Sox just want to slash the budget and start from scratch. But unlike the Tigers and Royals above, this ballclub doesn't have a chance even with its current roster. (Didn't I tell you that Cleveland was going to have it easy in this division?)
You're the Minnesota Twins and you lost 103 games last season. So, what do you do? Stand pat, naturally. Wait—what? That's the plan for the Twins, who have done nothing—absolutely nothing—to improve upon a team that needs improvement. (It could be worse: They nearly traded 42-homer guy Brian Dozier over the offseason.) The Twins are crossing their fingers that a youthful offense (Byron Buxton, Miguel Sano, Kennys Vargas among them) will finally sprout some magic, but it's taking an awful long time for the genie to emerge from the bottle. Even if the hitting does come to life, only half the battle will have been won—because the Twins will have to pitch far better with the same rotation that checked in last season with a ML-worst 5.39 ERA, and a bullpen that's not much better. And if all of that doesn't add up to total calamity, there's this: The Twins were easily the AL's worst fielding team with 126 errors. (Second worst: The Angels, with 97.) Some believe that the truth to the 2017 Twins lies between last year's disaster and the surprising 84-78 finish of the year before. But for me, it comes down to this: Just what have you done lately, and what have you done to fix things. The answer to both: Nothing.
Predicted Finish: Cleveland: 94-68, Detroit 86-76, Kansas City 77-85, Chicago: 72-90, Minnesota: 66-96.
AL West
Let's hack into the computers of the Houston Astros and see what's up, shall we? We're likely to find a lot of frustrating notes about a team that tripped out of the gate in 2016, a wretched start that crippled their postseason chances even as they bounced back to a respectable (but non-playoff) finish. Speaking of bouncing back, that's what the Astros' rotation needs to do after being off for much of last season. That means a return to form for Dallas Keuchel, 2015 AL Cy Young winner, 2016 dud; no one else will come to the Astros' rescue, unless you think Charlie Morton is that knight in white shining armor. Offensively, the Astros are in position to be as potent as the Red Sox; Jose Altuve, George Springer and Carlos Correa form an exciting core, third baseman Alex Bregman has the look of a future All-Star (or maybe even a present one if his upside can be quickly more realized) and veteran leadership has been brought in with catcher Brian McCann (made expendable in New York by Gary Sanchez), 32-year-old Cuban émigré Yulieski Gurriel and once-and-current Astro Carlos Beltran, who smoked ages ago in a previous cameo with Houston. I bit on the Astros a year ago and proclaimed them AL champions; I'm not backing off. At some point this team is going to realize its potential, and it's going to come sooner than later.
A year ago, I assessed the Seattle Mariners' playoff chances with the following words: "Not this year. Maybe next." Next year is now; do I stand by my words? Yes. No team has a longer active drought of postseason activity than the Mariners, at 16 years and counting—but anticipate that to come to an end this season. The addition of Drew Smyly and Yovani Gallardo will not automatically help a rotation that exposed veterans Felix Hernandez and Hisashi Iwakuma as a little spent last year, but it can't hurt. What is bound to help is the acquisition from Arizona of dynamic leadoff spark Jean Segura, who will help set up a middle of the order already plugged in with three core hitters—Robinson Cano, Nelson Cruz and Kyle Seager—who combined for 112 home runs and 307 RBIs last season. The Mariners are not a powerhouse—yet—with holes at first base, right field and catcher (c'mon, Mike Zunino, we're pulling for you to get that career average over the Mendoza Line), but the sum total of the roster looks about as promising as we've seen in quite awhile at Safeco Field. Memo to Mariners fans: Start saving up for those playoff tickets. They actually might be available come October.
The Texas Rangers were both good and lucky last year, pulling off win after win after trailing late. There was some skill involved in that, but let's face it: The Rangers are not going post a 36-11 record in one-run games for a second straight season. Any strengthening to make up for the inevitable cannot be found, except for a mild upgrade at first base (where Mike Napoli, starting his third tour in Arlington, takes over for Mitch Moreland) and at the backend of the rotation—that is, whenever Tyson Ross and Andrew Cashner get healthy again. There's other questions that should rightfully be asked: Can Sam Dyson keep it up as closer? Can infielder Jurickson Profar follow in the footsteps of the departed Ian Desmond and learn left field on the fly? And will Nomar Mazara improve on his nifty rookie effort? All things being equal, the negatives outweigh the positives at Arlington. You just can't bottle luck.
Despite featuring two future Hall of Famers in Mike Trout and Albert Pujols, the Los Angeles Angels of Anaheim remain in a bad place as ownership continues to pay the price for at least one more year of wasted salary (like the $26 million due to Josh Hamilton, long since gone from the team). So while the Angels have MVP Trout and milestone-bound Pujols (nine homers shy of 600) to raise the floor on wins, only a little has been done to raise the ceiling. Perhaps the spiciest of these moves was bringing in outfielder Cameron Maybin, coming off a terrific effort in Detroit amid a seesaw career; not so spicy is the pick-up of Danny Espinosa, who brings experience and power to second base—but also a lot of strikeouts and errors. On the pitching side, the good news is that ace Garrett Richards is back after missing most of 2016, but the rest of the staff (both rotation and bullpen) remains brittle and underwhelming. Best advice for OC fans: Enjoy the stars while the Angels burn in the standings.
The Oakland A's are officially on notice after MLB decreed that all those welfare payments will gradually be reduced to nothing over the next four years. So Billy Beane & Co. need to start getting serious about building a true, cohesive team (and a new ballpark) rather than treating their clubhouse like an airport terminal for those passing through. So far, it appears the message has not been heeded. New wanderers include outfielders Rajai Davis and Matt Joyce, infielder Trevor Plouffe and (alleged) closer Santiago Casilla, all signed to one- or two-year deals. There is some hope for rotation solidarity with Sonny Gray, Kendall Graveman and rookie Jharel Cotton, but that's crossing fingers. Offensively, can Khris Davis maintain his power binge (42 homers) of 2016 while hitting somewhere over .250, and is Ryan Healy (.305, 13 home runs over half a season) for real? Too many questions, so few answers, and not much time. The clock is ticking. You got to wonder if Beane is regretting not taking that Red Sox gig.
Predicted Finish: Houston 91-71, Seattle 88-74, Texas 82-80, Los Angeles of Anaheim 77-85, Oakland 67-95.
The 2017 Postseason
Eric's picks:
NL: New York Mets (East), Chicago Cubs (Central), Los Angeles Dodgers (West), Washington Nationals and St. Louis Cardinals (wild card)
NL Champion: Chicago Cubs
AL: Boston Red Sox (East), Cleveland Indians (Central), Houston Astros (West), Toronto Blue Jays and Seattle Mariners (wild card)
AL Champion: Boston Red Sox
World Series Champion: Boston Red Sox
NL MVP: Trea Turner, Washington Nationals
AL MVP: Mookie Betts, Boston Red Sox
NL Cy Young Award: Clayton Kershaw, Los Angeles Dodgers
AL Cy Young Award: Chris Sale, Boston Red Sox
NL Rookie of the Year: Dansby Swanson, Atlanta Braves
AL Rookie of the Year: Andrew Benintendi, Boston Red Sox
NL Comeback Player of the Year: A.J. Pollock, Arizona Diamondbacks
AL Comeback Player of the Year: Garrett Richards, Los Angeles Angels of Anaheim
Ed's picks:
NL: Washington Nationals (East), Chicago Cubs (Central), Los Angeles Dodgers (West), San Francisco Giants and New York Mets (wild cards)
NL Champion: Chicago Cubs
AL: Boston Red Sox (East), Cleveland Indians (Central), Texas Rangers (West) Toronto Blue Jays and Houston Astros (wild cards)
AL Champion: Boston Red Sox
World Series Champion: Chicago Cubs
NL MVP: Kris Bryant, Chicago Cubs
AL MVP: Mike Trout, Los Angeles Angels of Anaheim
NL Cy Young Award: Clayton Kershaw, Los Angeles Dodgers
AL Cy Young Award: Chris Sale, Boston Red Sox
NL Rookie of the Year: Dansby Swanson, Atlanta Braves
AL Rookie of the Year: Andrew Benintendi, Boston Red Sox
NL Comeback Player of the Year: A.J. Pollock, Arizona Diamondbacks
AL Comeback Player of the Year: Michael Brantley, Cleveland Indians

Baseball's Best, Worst and Most Surprising: The 2017 Season in Review A look back at the best, worst and most surprising players and teams during the 2017 major league season.