Baseball's Best, Worst and Most Surprising: The 2022 Season in Review
A look back at the best, worst and most surprising players and teams during the 2022 major league season.
By Eric Gouldsberry, This Great Game—Posted November 6, 2022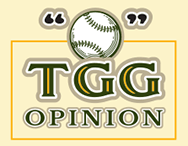 Its first work stoppage in 28 years aside, Major League Baseball's 2022 season may be better remembered as the last year of baseball 'as we know it,' as pitch clocks, banned defensive shifts and larger bases ready to take root in the rulebook. As much as we hate to admit it, some change may finally be needed after a boggy campaign.
The overall batting average dropped to .243, the lowest since the .237 registered in 1968's fabled "Year of the Pitcher." There were two prime reasons for this. One, defensive shifts were used in 36% of all plate appearances. Two, pitchers continued to throw so danged hard, with 3,370 deliveries recorded at 100+ MPH—a figure nearly double the 2021 total. Batters stubbornly hacked away without adjusting to an opposite-field approach, and thus they'll be rewarded in 2023 by having MLB order fielders where they must play.
Other trends elicited sighs, as some of baseball's more traditional outcomes continued toward endangered species status. The rate of triples, perhaps the game's most exciting play, hit an all-time low. The total number of sacrifice hits were nearly halved from 2021, obviously the result of a universal DH. And the number of complete games from starting pitchers continued to slide toward an inevitable zero; there were a record-low 36 thrown in 2022—though to be fair, 17 of the 50 completed in 2021 were accomplished in those seven-inning games as part of "mini-doubleheaders."
There was one trend everyone could applaud. The average time of game was surprisingly shortened by six minutes to 3:03, a positive development that could be largely attributed to the introduction of PitchCom, the wireless device used by pitchers and catchers to agree more quickly on pitch selection. With the pitch clock arriving in 2023, expect game time to plummet further, by as much as 20 minutes—as it did when used in Triple-A this past season.
Faster games might also help attendance, which continued its descent from MLB's peak back in 2007. Back then, the average crowd was 18% higher than this past season's 26,423, a figure that takes into account all tickets sold, not used—meaning that the actual 2022 gathering was likely closer to 20,000. You can't blame the fading pandemic for this one; all ballparks were opened at full capacity following two years of COVID.
Beyond the numbers, there was beauty to behold in 2022. Aaron Judge's pursuit of Roger Maris' AL season home run record. Albert Pujols' vintage burst in his final season. A return to enthusiastic times in Seattle. Shohei Ohtani. And so much more.
What follows is our annual breakdown of the season past, declaring our best, worst, most surprising and just plain interesting for each of the 30 MLB teams. See if you agree.
---
NL East
Atlanta Braves
2022 Record: 101-61 (tied for first)
The scoop: The defending champions limped out to a sluggish start, struggling to reach .500 as late as June; in fact, they were the last MLB team to achieve a three-game win streak. Then they couldn't stop winning—starting with a 13-game run that catapulted them back into the postseason discussion. With five players hitting 20 or more homers, Kyle Wright breaking out as the majors' lone 20-game winner, and an infusion of startlingly talented rookies (see "Where Did You Come From," below), the Braves—at one point 10.5 games behind the Mets—caught up and surpassed New York with a three-game sweep in the regular season's final week. But the dream of back-to-back titles was chopped down by the third-place Phillies in the NLDS.
Best of Show: Wright may have had the most wins, but Max Fried was the better pitcher—sporting a superior ERA (2.48) and WHIP (1.01) on a 14-7 record. The 28-year-old southpaw is 52-20 over his last four seasons.
Where Did You Come From: Already flush with gifted ballplayers, the Braves were blissfully blessed with the debuts of outfielder Michael Harris II (.297 average, 19 homers and 20 steals in 114 games) and pitcher Spencer Strider (11-5, 2.67 ERA), who over 131.2 innings struck out 202 batters—16 of them in one game to set a Braves nine-inning record. These guys are the top two candidates for NL Rookie of the Year; take your pick.
Where Did You Go? After a rousing second half and postseason showing in 2021, the Braves anticipated continued momentum from Eddie Rosario. But bad eyesight which led to a 3-for-44 start with three outfielding errors—including a clean miss of a routine fly ball—upended any advance. He was better in the season's second half, but a .212 average with five homers in 80 games led to a lot of shaking heads.
It's Interesting to Note: The Braves set an MLB record for the fewest sac bunts in a season—with one. And that was laid down in the regular season's penultimate game.
---
New York Mets
2022 Record: 101-61 (tied for first)
The scoop: Heartbreak in the third act has become a time-honored tradition within the sardonic society known as Mets Nation. The 2022 season was par for the course: High expectations, strong start, and a meltdown in the clutch that led to savage postmortems from local tabloids and late-night hosts. The Mets folded, first in the NL East race and then in the Wild Card series—despite 101 wins, bounceback years for infielder Francisco Lindor and closer Edwin Diaz, a batting title for Jeff McNeil, and another half-season of excellence from ace Jacob deGrom, half-fronting a staff that led the majors with 19 shutouts and 1,565 strikeouts.
Best of Show: Pete Alonso crushed anew, belting 40 homers along with an MLB-best 131 RBIs; 17 of his blasts came with runners in scoring position. No other major leaguer hit more than 12 in said situation.
Where Did You Come From: Australian-born Timmy Trumpet provided his matador-tinged Narco as a spectacular entrance song, first via recording and then by the end of August in person, for Diaz—who saved 32 games and posted an excellent 1.31 ERA.
Where Did You Go? The devolution of pandemic star first baseman/outfielder Dominic Smith accelerated toward split time between the Mets (.194 average, no homers in 134 at-bats) Triple-A and the Injured List.
It's Interesting to Note: The Mets set a major league record by being hit by 112 pitches; six players were plunked at least 10 times (another record), led by Mark Canha's MLB-leading 28.
---
Philadelphia Phillies
2022 Record: 87-75 (third)
The scoop: While the Braves and Mets engaged in their titanic battle to take the NL East, the Phillies were just happy to get a seat at the playoff table after the firing of manager Joe Girardi and other unpleasant moments—such as Alec Bohm's hot-mic profane reaction to Philadelphia fans after a bad day at third base, and first-year Phillie Nick Castellanos' clubhouse run-in with a beat reporter. And wouldn't you know it—the #6 seeded Phillies nearly got the last laugh on everyone with a startling playoff run that left them two wins short of upsetting the Astros in the World Series. Give credit for a full-season effort to lead-off outfielder Kyle Schwarber (NL-best 46 home runs), a solid rotation and the guy we'll next talk about.
Best of Show: Anyone who thinks that there's currently a better catcher than J.T. Realmuto is in for a real tough argument. The 31-year old hit .276 with 22 homers and 84 RBIs, stole 21 bases in 22 attempts, and was second to none on defense; his "pop time" average of 1.82 seconds (the time between the moment that the catcher receives a pitch and the moment the defender catches his throw during a basestealing attempt) was MLB's quickest.
Where Did You Come From: Bailey Falter isn't exactly the best name for a pitcher, adding to other dubious monikers over the years such as Walk, Balfour and Plunk—but he was one of the more positive surprises on the Phillies' roster, with a 6-4 record and 3.86 ERA bolstered by a strong final two months.
Where Did You Go? One-time reliable shortstop Didi Gregorius completely faded out of the picture with an early August DFA following a forgettable (.210 average, one homer in 63 games) 2022 campaign.
It's Interesting to Note: The Phillies became the last NL team among the pre-expansion era eight to win their 10,000th game—and the first major league team to give up 100,000 runs.
---
Miami Marlins
2022 Record: 69-93 (fourth)
The scoop: Workhorse ace Sandy Alcantara, nicknamed The Sandman, might have put opponents to sleep with his impressive pitching, but it was the rest of the Marlins who put their fans to sleep in another forgettable, yawn-inducing campaign. While Alcantara kept the team interesting every five or so days, the offense proved to be as exciting as watching paint dry—especially after the midseason exit of flashy second baseman Jazz Chisholm Jr., who bowed to back injuries after earning All-Star status. Without all that Jazz, no one on the Marlins hit more than 15 homers, nor scored nor knocked in over 50 runs. When it was all over, manager Don Mattingly decided to step down—because it's just as easy to fall asleep when you're not managing this team.
Best of Show: Alcantara was an outlier within an emerging culture of over-sensitive pitching management where no longer is one allowed to face a lineup a third time through. The 26-year-old righty led the majors with 228.2 innings and threw more complete games (six) than any other MLB team; his 14-9 record and 2.28 ERA wasn't too shabby, either. Alcantara has to be the favorite for the NL Cy Young Award.
Where Did You Come From: Rookie pitcher Edward Cabrera provided yet more promise for a strong Miami rotation in the near future, producing a 6-4 record and 3.01 ERA over 14 starts; in August, he ran up a total of 22.2 straight scoreless innings.
Where Did You Go? Trevor Rogers' sophomore campaign was iffy to say the least, with a 4-11 record and 5.47 ERA that more than doubled his rookie figure.
It's Interesting to Note: How bad was the Marlins' offense? It tied a team record in July by not scoring in 37 consecutive innings, and later went 36 straight games without scoring more than five runs (excluding extra innings and the halfway-home gift runner).
---
Washington Nationals
2022 Record: 55-107 (fifth)
The scoop: After last year's teardown of a championship-worthy roster, many D.C. fans thought that things couldn't get any worse. That's when the Nationals said, "Hold my ledger." In a stunning trade deadline move, Washington sent the embarrassingly talented Juan Soto—still not due for free agency until 2025—along with potent switch hitter Josh Bell to the Padres because, to steal from Branch Rickey, the team finished last with you, and it'll finish last without you. Sure enough, these were the same ol' Splats both Soto and post-Soto, with a battered starting rotation that was MLB's worst (30-86, 5.97 ERA), a lineup that rarely frightened opponents, and the reality of a 42-year-old Nelson Cruz (10 home runs) finally seeing his fountain of youth drip dry.
Best of Show: Yeah, we realize that Soto hung around for only two-thirds of this mess, but even with a subpar .242 average, no one was better in the Nationals' lineup; his 21 homers led the team, and his 91 walks would have been enough to lead the NL even had he declined the trade to San Diego and quit.
Where Did You Come From: The Nationals found a spark of life A.S. (After Soto) with the arrival of 30-year-old Mexico native Joey Meneses, who proved after 11 years in the minors that it's never too late to make an impression in the bigs. In 56 games for Washington, Meneses batted .324 with 14 doubles, 13 homers and 34 RBIs.
Where Did You Go? The Nationals can't get rid of pitcher Patrick Corbin soon enough—if anyone would take him. (Spoiler alert: No team won't.) After an awful 2021 season, Corbin got even worse in 2022, posting a career-worst 6.31 ERA while threatening to become the majors' first 20-game loser since 2003 before a rash of convenient September downtime resulted in a 6-19 mark. The Nats still owe this guy $60 million over the next two seasons.
It's Interesting to Note: The Nationals were the first NL team since 1900 to suffer three separate losing streaks of eight or more home games.
---
NL Central
St. Louis Cardinals
2022 Record: 93-69 (first)
The scoop: It was all about the old folks in St. Louis. In his swan song, Albert Pujols tore up the second half as if playing at half his 42 years of age; only Aaron Judge hit more home runs after the All-Star Break. Yadier Molina (40) and Adam Wainwright (41) broke a record for the most starts (328) between the two as catcher and pitcher. And Paul Goldschmidt, a relatively young but still middle-aged (baseball-wise) 35, put together an impressive campaign that will likely lead to an MVP award. After an okay first half, the Redbirds took advantage of a weakened NL Central, grabbed first place with a weekend sweep of the Yankees in early August, and never looked back…but then disappointed again in the postseason, bowing to the Phillies. They've lost nine of their last 10 playoff games.
Best of Show: Goldschmidt continued to make playing the game look so easy. Most of his primary offensive numbers just missed matching (or surpassing) personal highs, his baserunning remained impeccable (he's 19-for-19 stealing bases over the last two years), and he made only error in 1,164 chances playing first base. We've said it many times before, and we'll say it again: What were the Arizona Diamondbacks thinking?
Where Did You Come From: Just another reliever a year before, Ryan Helsley stepped up his game, used a slider more effectively to go with a fastball that hit an MLB-high 104.2 MPH in September, and successfully claimed the Cardinals' closer role with a 9-1 record, 19 saves, 1.25 ERA and .128 batting average against.
Where Did You Go? Paul DeJong's decline predated the 2022 season, but things got so bad for the sixth-year shortstop (.157 average, six homers in 77 games after hitting 30 in 2019) that the Cardinals finally just sent him to Triple-A, where he stayed for two months.
It's Interesting to Note: Miles Mikolas emerged as the hard-luck guy in the rotation; he threw 22 quality starts (six-plus innings, three or fewer earned runs) but was only credited with wins in 10 of them—plus, he also lost out on a no-hitter with one batter to go on June 14.
---
Milwaukee Brewers
2022 Record: 86-76 (second)
The scoop: Power continued to be the name of the game in Milwaukee: Power hitting, power pitching, and all the unwanted side effects that go with it. Through all the home runs (219) belted and strikeouts (1,530) achieved, the Brewers overall hit poorly (.235 team average) and their 3.83 staff ERA was disappointing by their standards of recent years. Closer Josh Hader's July meltdown and his subsequent trade to San Diego messed up the Brewers' bullpen chemistry, resulting in a tenuous divisional lead they couldn't hold up against the Cardinals. In the end, the Brewers finished with the majors' best non-playoff record.
Best of Show: Corbin Burnes remained the main ace, furnishing a 2.94 ERA but scratching hard for every win (he somehow only managed 12, against eight losses) while throwing a NL-high 243 strikeouts. His 3,274 total pitches tied the Yankees' Gerrit Cole for the most in the majors.
Where Did You Come From: Those pick-ups of the Rays continue to do wonders for the Brewers. Last year, it was Willy Adames; this year, it was Mike Brosseau, another Tampa Bay expatriate whose overall numbers weren't wowing except when pinch-hitting—leading MLB with three homers and 12 RBIs among nine hits (in 17 at-bats) off the bench.
Where Did You Go? For Hader, it was the tale of two seasons—and maybe three or four, given his careening, post-Brewers tenure in San Diego. He began the year in sterling shape, running up an MLB record-tying 41 straight appearances without allowing a run—but he absolutely collapsed in July, precipitating his move to the Padres. Hader shaped up in September, and really rediscovered his groove during the Padres' October playoff run. 
It's Interesting to Note: Bulky slugger Rowdy Tellez, who emerged as something of a folk-hero among Brewers fans, led the majors in home runs on Wednesdays (10) and Sundays (11). He hit 14 over the other five days combined.
---
Chicago Cubs
2022 Record: 74-88 (third)
The scoop: A miserable (34-57) first-half performance forced the Cubbies to be ID'd as one of the three little piggies in the NL Central, along with the Reds and Pirates. But then a funny thing happened on the way to the finish line: The Cubs played well. In fact, they were 39-31 after the All-Star Break—37-22 if you take away a 2-9 second-half record against divisional champ/rival St. Louis, more than suggesting that the Cubs still have homework to do. Pitching was the reason for Chicago's late revival; the team ERA was the majors' fifth-best after the break, with an infusion of youth giving promise that the Cubs have turned the corner one year after cleaning out the bulk of their 2016 championship assets.
Best of Show: Once a supporting player in a lineup of Bryants, Rizzos and Baezs, outfielder Ian Happ settled in as the rock of the Chicago offense—batting .271 with 42 doubles, 17 homers and 72 RBIs—while racking up a Gold Glove on defense.
Where Did You Come From: Hayden Wesneski was the most promising of several young Cubs pitchers who broke through in 2022, going 3-2 in six appearances with a 2.18 ERA; on September 22, he threw the Cubs' first immaculate inning since 2004.
Where Did You Go? Four-time Gold Glove shortstop Andrelton Simmons finally ran out of gas, hitting .173 with just one extra-base hit among 13 total knocks before being released in early August. Maybe he can hit up Matt Carpenter for some comeback pills.
It's Interesting to Note: Reliever Mychel Givens became the first MLB pitcher to lose two games in one day—each without giving up an earned run. How? Because the runs he gave up were gift runners in extra innings. (Thus, one more reason—two, actually—to get rid of it.)
---
Pittsburgh Pirates
2022 Record: 62-100 (tied-fourth)
The scoop: Hall-of-Fame pitcher/Red Sox broadcast analyst Dennis Eckersley summed up the 2022 Pirates perfectly when he referred to the team as a "hodgepodge of nothingness." Once again, the Pirates were their dreary ol' selves along the banks of the Allegheny, playing poverty ball in a palatial ballpark (PNC Park) that deserves a far better tenant. They lost 100 games for the second straight season, the first such back-to-back embarrassment since 1952-54; had a starting rotation for which no member won more than six games; suffered their worst shutout loss ever (21-0 to the Cubs on April 23); struck out a club-record 20 times on September 18 against the Mets; and lost 10 games by 10 or more runs—the most by any MLB ballclub since the 2010 Cubs.
Best of Show: Bryan Reynolds remained Pittsburgh's only All-Star-worthy talent, leading the Bucs in virtually every offensive category including home runs (27) and RBIs (62). 
Where Did You Come From: Oneil Cruz, the tallest (6'7") shortstop in MLB history, showed enough raw skills befitting of an emerging superstar in his first extended tenure at the major league level. He hit the hardest ball yet in the Statcast era (122.4 MPH), and set Pittsburgh Statcast marks for throwing velocity and baserunning speed. Overall, Cruz batted an uninspiring .233, but did add 17 homers, four triples and 11 steals over 87 games.
Where Did You Go? Miguel Andujar escaped the New York Yankee doghouse, but couldn't make a positive impression under a much less intensive spotlight in Pittsburgh. But he's bound to get a second chance next year with the Bucs, because he's inexpensive.
It's Interesting to Note: Seven of Ke'Bryan Hayes' 20 steals were of third base; no other National Leaguer had more than four.
---
Cincinnati Reds
2022 Record: 62-100 (tied for fourth)
The scoop: Few if any teams in MLB history got off to as nightmarish a start as the 2022 Reds. President Phil Castellini, in response to fans' criticism of the team's offseason depletion of talent, went on radio—on Opening Day, no less—and basically said the Reds would be better off in another city, so tough s**t and shut up. Then the Reds lost 22 of their first 25 games, leading some fans to wear paper bags over their heads until ushers, under orders from management, told them to take them off. The whole season became a write-off; injuries befell 2021 stars Joey Votto and Jonathan India while an anemic pitching staff hit a record number of batters (110) and conceded more walks and steals than any other team. Even when they got it right, they didn't; they no-hit the equally awful Pirates on May 15—and still lost. In the end, the Reds suffered only their second 100-loss record in 141 years of existence; though technically tied with the Pirates, they get bottom mention here because they lost the tiebreaker via head-to-head competition, losing 12 of 19 games to the Bucs.
Best of Show: No one expected Alexis Diaz, the younger brother of Mets closer extraordinaire Edwin Diaz, to make the Reds' Opening Day roster—let alone become the team's closer—with no more than Double-A experience. But that he did, becoming the first MLB player since 1992 to lead his team in both wins (seven) and saves (10), while posting a nifty 1.84 ERA.
Where Did You Come From: Top prospect Hunter Greene had an up-and-down rookie season, but no other Reds player inspired the fan base and gave hope for greater things to come. The right-hander took the top four places on the list of 100-MPH pitches thrown in a single game since velocities started being officially tracked in 2008—topped by 47 in a September 17 outing.
Where Did You Go? In Votto's case, you could look for him wandering about the Great American Ball Park stands after a faulty rotator cuff ended his season in mid-August. He struggled beforehand, batting .205 with 11 homers in 91 games following a stellar, comeback-worthy 2021 campaign.
It's Interesting to Note: The Reds lost 10 straight home games in midseason, their worst skid since moving into Great American Ball Park in 2003.
---
NL West
Los Angeles Dodgers
2022 Record: 111-51 (first)
The scoop: The Dodgers' status as baseball's regular season juggernaut only strengthened with, on paper, their greatest year ever. They set franchise marks for wins, win percentage, run differential (+334) and home win streak (20), and became the first MLB team to win at least 106 games in three straight seasons—discounting the pandemic-shortened 2020 season, when they were on pace to win 116. The marquee stars shined at the plate, with Freddie Freeman and Mookie Betts likely racking up significant MVP votes while Trea Turner enjoyed three hit streaks of at least 20 games—his longest, a 27-game skein, stretching from the end of 2021. On the mound, it didn't seem to matter who started—they all pitched incredibly well, including previous no-namers in Tyler Anderson and Tony Gonsolin. The Dodgers didn't sweat a post-trade deadline challenge from the Padres, for whom they won 14 of 19 games against before October; too bad they lost three of four NLDS contests to San Diego once in October.
Best of Show: In his first year at Los Angeles, Freeman did everything but disappoint. He batted .325 to finish a close second in the NL race, hit .391 with runners in scoring position and .370 in day games (both MLB highs); he also set personal marks in hits (199), doubles (47) and steals (13).
Where Did You Come From: Journeyman pitcher Anderson and quasi-'opener' Gonsolin astonished as injuries whittled down the Dodgers' rotation; together they combined for a 31-6 record and 2.29 ERA. Among the spoils for Gonsolin, in particular, was a starting assignment for the NL at the All-Star Game.
Where Did You Go? Rewarded with a rich new contract after five years of positive, pesky play, super-utilityman Chris Taylor finally laid an egg, fading badly after a decent first two months; he finished the year with a .221 average.
It's Interesting to Note: For the second straight year, Dodger pitching allowed a sub-.210 batting average (.209). Only Cleveland, in 1968, has ever allowed an average below .210 once.
---
San Diego Padres
2022 Record: 89-73 (second)
The scoop: Well, that was interesting. The Padres started the season without star shortstop Fernando Tatis Jr., who struggled to recover from a suspicious offseason motorcycle accident; spectacularly landed Juan Soto, Josh Bell, Brandon Drury and closer Josh Hader at the trading deadline in a last-gasp effort to catch the Dodgers in the NL West; was ready to get a healthy Tatis back, before he tested positive for steroids; finished way back of the Dodgers, but a wild card spot got them one last crack at Los Angeles in the NLDS—and triumphed in four games. Though the Padres failed to grab their third-ever pennant (bowing to the Phillies in the NLCS), there seldom was a dull moment at Petco Park, which has experienced plenty of dull times over the years.
Best of Show: Amid the ups and downs, Manny Machado was a steady force who is sure to get at least some MVP attention. He batted .298 with 32 homers, 102 RBIs and 100 runs scored.
Where Did You Come From: After five years in Japan, Venezuelan-born Robert Suarez made a nice impression as a 31-year-old MLB rookie, going 5-1 with a 2.27 ERA over 45 relief appearances.
Where Did You Go? Tatis. See above.
It's Interesting to Note: Yu Darvish and Sean Manaea made back-to-back no-hit starts on April 7-8 at Arizona; because each had so little time to get ready for the regular season due to the spring lockout, they were both removed after six innings.
---
San Francisco Giants
2022 Record: 81-81 (third)
The scoop: After stunning the baseball world with a 107-win season the year before, the Giants stayed the course and fell back to Earth as they realized just how difficult it was going to be to have everything go right for a second straight season. A promising start (37-27) gave way to a terrible mid-season slide, as injuries sidelined players who a year earlier gave healthy contributions, the bullpen fell apart, and a retired Buster Posey was sorely missed. The Giants won 12 of their final 16 games to finish at an even .500 and avoided becoming the second team in MLB history to sandwich two losing seasons around a 100-win campaign (the other team was…the Giants, from 1992-94).
Best of Show: Signed away from the White Sox, Carlos Rodon was a more-than-adequate replacement for the departed Kevin Gausman; he finished with a 14-8 record, 2.88 ERA and an MLB-best 12 strikeouts per nine innings pitched. The Giants now need to cross their fingers and hope that the 29-year old doesn't opt out of his contract this winter.
Where Did You Come From: Rookie outfielder Luis Gonzalez, not to be confused with the former Arizona star of the same name, enjoyed a strong debut with the Giants before fading late in the year via injury. But he's bound to be a keeper for at least the near term at Oracle Park.
Where Did You Go? The Brandons. Shortstop Brandon Crawford, a borderline MVP candidate in 2021, disintegrated with a .231 average and nine homers; so did first baseman Brandon Belt, who dropped to .213 and eight homers amid knee problems so prevalent that his baseball future has been thrown into doubt.
It's Interesting to Note: When first-base coach Antoan Richardson was ejected on April 12, Alyssa Nakken took his place and thus became the first woman to perform base coach duties in a regular season MLB game.
---
Arizona Diamondbacks
2022 Record: 74-88 (fourth)
The scoop: On the surface, a 74-88 record doesn't appear to be occasion enough to throw a parade down Camelback Road, but for the Diamondbacks it represented a 22-game improvement from their disastrous 2021 campaign. How did they do it? Start with vastly improved performances from starting pitchers Zac Gallen (12-4, 2.54 ERA) and Merrill Kelly (13-8, 3.37), a return to slugging form for first baseman Christian Walker (36 homers, after 10 in 2021), and spunky young guys like Daulton Varsho and Jake McCarthy, who used their speed to rattle opponents. Hot tip: Don't sleep on the Snakes in 2023.
Best of Show: Gallen finally got long-overdue run support that led to long-overdue wins—but it's easy to grab the W's when you throw 45.2 consecutive scoreless innings, as the 26-year-old right-hander accomplished in late summer. That's the seventh longest streak in MLB history.
Where Did You Come From: In his first full season at Arizona, Varsho batted a seemingly innocuous .235 but added danger with 27 homers and 16 steals.
Where Did You Go? Nobody expected the second Arizona go-around for 37-year-old Ian Kennedy to result in a return to 2011 form when he won 21 games for the DBacks, but even grounded expectations were shattered when he failed to make it as the team's closer—saving 10 games but blowing six other opps and losing seven games with a 5.36 ERA.
It's Interesting to Note: The Diamondbacks led the majors in the increasingly lost art form of sacrifice hits, with 31.
---
Colorado Rockies
2022 Record: 68-94 (fifth)
The scoop: The Rockies followed a script all too familiar to them: Good start followed by a gradual falling apart, potent hitting at home and absolutely none on the road. Being based a mile high while everyone else plays at sea level continues to be both a blessing and a curse; the Rockies led the majors in home batting average (.283) and runs (456), but were dead last away from Coors Field with 242 tallies while batting just .225. It didn't matter where the pitchers were playing; they were awful regardless of elevation, and that was especially disappointing considering an established rotation that's not evolving as the team had hoped. Shake it all up, and you get a fourth straight losing record in Colorado.
Best of Show: Closer Daniel Bard finally exercised the ghost of Steve Blass and completed his impressive comeback from massive control problems that once led him to quit the game. The 37-year old saved 34 games for the Rockies, and his 1.79 ERA was the franchise's second best reading by anyone throwing 60 or more innings.
Where Did You Come From: It's a shame that third-year Rockies reliever Tyler Kinney had his season cut short by elbow surgery; before then, he drew a 0.75 ERA in 25 appearances—and didn't allow a single run at Coors Field.
Where Did You Go? The Colorado debut of former MVP Kris Bryant was, for the most part, a bust; though he hit .306, he was limited to 42 games amid various issues including those of his foot. Of his five home runs, none were hit at Coors.
It's Interesting to Note: The Rockies' average crowd of 32,467 was the highest by an MLB team not making the 2022 postseason.
---
AL East
New York Yankees
2022 Record: 99-63 (first)
The scoop: The Yankees' season could be broken down into three parts: A white hot (58-21) start bolstered by a prodigious, homer-happy lineup; a mid-summer swoon (15-27) in which that hitting suddenly stalled; and a stretch run (26-15) fueled by Aaron Judge's successful pursuit of Roger Maris' AL season home run record. (Some would argue for a Part IV, in which the Yankees barely squeaked past Cleveland in the ALDS before getting smoked at the ALCS by the Astros.) While Yankee Nation will look back on the season with scrunchy faces, perspective is in order; they won 99 games and sailed in baseball's most competitive division. Once in October, the Astros were just a better team. You can't always be #1 out of 30—as the Yankees now haven't been for 13 straight years.
Best of Show: And Best of Baseball, in regards to Judge. The king-sized bopper bet on himself before the season began, turning down a seven-year, $213 million extension from the Yankees, and nearly took the AL triple crown—finishing only second (to the Twins' Luis Arraez) in the batting race. Now, the free agent market is his oyster.
Where Did You Come From: His career all but in ashes, former Cardinals third baseman Matt Carpenter refreshed, relearned and revived himself in highly impressive fashion for the Yankees; before succumbing to (regular) season-ending injury, the 36-year old hit .305 with 15 homers and 37 RBIs—in just 47 games.
Where Did You Go? The end of Aroldis Chapman's days as a Yankee—and perhaps as a major leaguer in general—was not pretty. The veteran closer started the year strong, then flubbed up a series of outings, missed a month with an Achilles issue, lost his closer job to All-Star Clay Holmes, then went back on the Injured List in August due to a leg infection…caused by a new tattoo. The Yankees debated adding Chapman to the postseason roster; he made their choice simple by blowing off practice.
It's Interesting to Note: The Yankees led the majors in walk-off wins with 16—and also led in walk-off losses, with 11.
---
Toronto Blue Jays
2022 Record: 92-70 (second)
The scoop: One of the year's bigger surprises came just before the All-Star Break in Toronto when manager Charlie Montoyo was fired despite a 46-42 record; Blue Jays management felt the team could do better with another pilot. John Schneider proved that thinking right by taking the Jays to a 46-28 mark under his watch and capturing the top wild card seed before immediately bowing out of the playoffs against a feisty Seattle team. The offense remained one of baseball's best with five players hitting 20-plus homers, Alek Manoah and Kevin Gausman made for a nice 1-2 punch on the mound, and Jordan Romano (36 saves, 2.11 ERA) cemented his spot as one of the majors' premier closers. Final note: No, the Canadian-based Blue Jays did not entirely enjoy a home field advantage against handicapped teams forced to leave unvaxxed players behind in America; they were 47-35 at home, but almost just as good (45-36) on the road. 
Best of Show: The hefty (6'6", 285 pounds) Manoah was a beast on the mound in his sophomore campaign; he recorded a 16-7 record and finished with the third-best ERA (2.24) in Blue Jays history.
Where Did You Come From: Like Manoah, 23-year-old catcher/DH Alejandro Kirk made the All-Star team in his second official season—and despite what you might otherwise think, he batted better (.305) when slotted as a catcher than at DH (.261).
Where Did You Go? Veteran pitcher Hyun-Jin Ryu made six wobbly starts, somehow didn't lose any of them (he won two), and then threw in the towel in June to undergo Tommy John surgery. Don't look for him to take the mound again until late 2023.
It's Interesting to Note: Vladimir Guerrero Jr. and Bo Bichette ranked #1 and #3, respectively, in the number of ground balls put in play. Not surprisingly, they ranked #1 and #4, respectively, in grounding into double plays.
---
Tampa Bay Rays
2022 Record: 86-76 (third)
The scoop: Tampa Bay squeaked into the postseason doing things The Rays' Way—with low payroll (25th out of 30 MLB teams), low attendance (28th) and stingy pitching relying heavily on a bullpen that logged more innings than any other team. The staff arms bailed out an offense that, while tenacious, rarely frightened opponents—as underscored (literally and figuratively) with a single run tallied over 27 innings in the Rays' two-and-out playoff exit at Cleveland. Key injuries to Wander Franco, Brandon Lowe and Kevin Kiermaier didn't help in keeping the bats charged, but it didn't hurt enough to keep the Rays from being one of the six teams (along with the Yankees, Astros, Dodgers, Cardinals and Braves) to make the postseason for a fourth straight year—even if they did enter as the low #6 seed.
Best of Show: Second-year southpaw Shane McClanahan emerged as the staff ace, started the All-Star Game and was considered the frontrunner for the AL Cy Young Award before a more mortal second half quelled his final numbers to a still-impressive 12-8 record and 2.54 ERA.
Where Did You Come From: Reliever Jeffrey Springs was converted to a starter a month into the season and showed he belonged, compiling a 9-5 record and rotation-best 2.46 ERA.
Where Did You Go? After cranking out 39 homers in 2021, second baseman Brandon Lowe struggled badly with just eight dingers to go with a .221 average. Three trips to the Injured List, two of them for nagging back problems, were primarily the culprit.
It's Interesting to Note: It's a small world after all: The Rays fielded the first-ever lineup consisting of nine different nationalities (August 21) and the first-ever all-Latino lineup (September 15).
---
Baltimore Orioles
2022 Record: 83-79 (fourth)
The scoop: Thought to be eternally doomed to the AL East basement, Baltimore started the year at 24-35 and more than a few pundits responded, "Hey, not bad." Rather than drop back to wretched reality from that point, the Orioles actually improved—and surprisingly finished above the .500 mark, making them the first team since 1899 to do so a year after losing 110 or more games. What initiated the turning point? Could it have been the team's slow adjustment to the backed-up left-field fences at Oriole Park at Camden Yards, or the arrival of top catching prospect Adley Rutschman, who quickly won over a pitching staff that itself showed dramatic improvement? Whatever the answer, the Orioles were undermined by a front office that pulled the rug out from under the team momentum and traded away popular outfielder Trey Mancini and top closer Jorge Lopez, handicapping a real opportunity to snag a wild card spot.
Best of Show: Though he only batted .240, switch-hitting outfielder Anthony Santander binged on power, leading the Orioles with 33 homers and 89 RBIs; he tied Ken Caminiti's 1996 record of belting homers from each side of the plate in four separate games.
Where Did You Come From: Rutschman's debut evoked comparisons to Buster Posey—and why not, given his 35 doubles, 13 homers and 65 walks over 113 games. But just as importantly, he effused an upbeat vibe not seen at Camden Yards in quite some time.
Where Did You Go? The irony of a Baltimore pitching staff that went from worst-to-MOR was that it was accomplished without John Means, the team's best pitcher over the previous three years; he underwent season-ending Tommy John surgery after a mere two starts.
It's Interesting to Note: Outfielder Austin Hays hit for the cycle on June 22—and only needed six innings to do it, as the game was called early on account of bad weather.
---
Boston Red Sox
2022 Record: 78-84 (fifth)
The scoop: The boom-and-bust cycle continues for a team that, in the past 10 years, has finished either first or last eight times. In 2022, it was all bust; true, the Red Sox weren't terrible overall—except when playing their AL East brothers, for whom they compiled a 26-50 record against. (They were 52-34 against the rest of MLB.) In particular, Boston generously contributed to Toronto's playoff push by losing 16 of 19 games to the Blue Jays, including a July 22 blowout in which they surrendered a franchise-record 28 runs. The Red Sox hit decently—Trevor Story's shaky first Boston experience and J.D. Martinez's power outage notwithstanding—but a second-half pitching meltdown and the trade of popular catcher Christian Vazquez (to the Astros, no less), eroded whatever faint playoff aspirations remained.
Best of Show: Amid the misery of Boston's mediocrity, the continued All-Star play of third baseman Rafael Devers (.295 average, 31 doubles, 27 homers, 88 RBIs) gave Red Sox fans at Fenway some measure of joy.
Where Did You Come From: Former Detroit bust John Schreiber came out of nowhere as a late-season saving grace for the Red Sox' bullpen, saving eight games down the stretch and posting an overall 2.22 ERA in 64 appearances.
Where Did You Go? Veteran ace Chris Sale missed the season's first three months to due to a rib stress fracture, exited his second start back with a broken pinky while trying to snag a comebacker, then a month later broke his wrist in a bike accident. Other than that, he was fine.
It's Interesting to Note: The Red Sox went 29 straight games in July without a starting pitching winning a game. That's the third longest such streak in MLB history.
---
AL Central
Cleveland Guardians
2022 Record: 92-70 (first)
The scoop: No, it turned out not to be a bad omen when a sign featuring the new logo for the Guardians (nee Indians) crashed to the ground in front of the team store in February. Baseball's youngest team danced all season with the Twins for AL Central supremacy, finally grabbing hold of first place and pulling away with an impressive stretch run to make the playoffs. Key to the Guardians' success was a 25-13 record against the Twins and fellow prime divisional foe Chicago, an MLB-high 13 extra-inning wins, baseball's best closer in Emmanuel Clase (42 saves, 1.36 ERA) and, at long last, a solid supporting cast in the lineup for star slugger Jose Ramirez—including rookie outfielders Steven Kwan and Oscar Gonzalez, the latter of whom provided smiles nationwide with his choice of the SpongeBob SquarePants theme for his walk-up music.
Best of Show: Ramirez remained the top dog in the Cleveland lineup, leading the club in home runs (29), RBIs (126), doubles (44) runs (90) and walks (69); his 20 steals were one behind team leader Miles Straw. Best of all for Guardians fans, the perennial All-Star signed a five-year, $124 million extension, ending chronic speculation that the low-budget Guardians would trade him.
Where Did You Come From: Rookie outfielder Steven Kwan was a refreshing throwback to times long gone when players made contact with the ball and hustled. He batted .298, stole 19 bases and scored 89 runs; not since Ichiro Suzuki and David Eckstein (both in 2001) has a rookie struck out less (60) in as many at-bats (563).
Where Did You Go? Only five American Leaguers hit more homers from 2019-21 than Franmil Reyes; a whole bunch more out-homered him through much of 2022—he collected only nine while limping along with a .214 average—before being placed on waivers at the end of July.
It's Interesting to Note: Shortstop Amed Rosario didn't waste any time at the plate, and here's why: He hit .529 when putting the first pitch he saw in play.
---
Chicago White Sox
2022 Record: 81-81 (second)
The scoop: "Frustrating" doesn't even begin to describe the White Sox' campaign. What was supposed to be another playoff season ended in mediocrity; key hitters Tim Anderson, Eloy Jimenez and Luis Robert each missed roughly half the season, veteran pitcher Dallas Keuchel completely lost it, the defense was sloppy, and 76-year-old Tony La Russa couldn't finish out the season amid heart issues and cries of "Fire Tony" from the fans. You might have a hostile reaction, too, if you saw your manager issue intentional walks to batters on 1-2 counts. It's a small miracle that the White Sox managed to finish the year at an even .500.
Best of Show: Dylan Cease went from a pitcher who could only beat Detroit to one who could beat anyone. In one stretch, the 26-year-old right-hander went an MLB-record 14 starts allowing no more than one earned run in each; overall, he was 14-8 with a 2.20 ERA and 227 strikeouts over 184 innings.
Where Did You Come From: Second-year bench coach Miguel Cairo was tabbed to take over La Russa's spot for the final 34 games, winning 18 of them while winning over Chicago players. While it was all too-little, too-late, it at least got Cairo a foot in the door to the room where the next permanent White Sox manager will be discussed. (Alas for Cairo, he didn't get it.)
Where Did You Go? Former Cy Young Award winner Keuchel, just two years removed from sporting a 1.99 ERA in the pandemic-shortened 2020 season, simply could not make a go of it with the White Sox—and then the Diamondbacks and Rangers, when those two teams gave him a chance. Overall, he finished the year 2-9 with a 9.20 ERA in 14 starts.
It's Interesting to Note: There were 14 games at Guaranteed Rate Field where a team scored 10 or more runs—and only once was it done by the White Sox.
---
Minnesota Twins
2022 Record: 78-84 (third)
The scoop: In a weak AL Central, the Twins basically kept first place warm for much of the season until someone else (Cleveland) got hot and grabbed it. Minnesota's downfall was tied to star outfielder Byron Buxton, who one day will play a full season without getting hurt; he logged only 92 games and missed the final 42, of which the Twins only won 16. Shortstop Carlos Correa said hello and goodbye, opting out after a single year with decent numbers (.291 average, 22 homers) while the bullpen, though not awful, nevertheless tied for the lowest number of team saves (28) and the worst save conversion percentage (50.9%).
Best of Show: Channeling Rod Carew, Luis Arraez became the first Twins batting champ since 2009, and became a statistical foil in Aaron Judge's bid to win the triple crown. The 25-year-old Venezuelan native batted .316 and was far and away the leader in at-bats per strikeout (12.72), whiffing just 43 times in 603 plate appearances.
Where Did You Come From: Rookie reliever Jhoan Duran saved eight games and authored a 1.86 ERA over 57 appearances. But never mind that; he led the majors in 100-MPH deliveries (392) and threw the first known off-speed pitch recorded at 100.
Where Did You Go? After hitting 30 homers the year before, burly slugger Miguel Sano was weighed down by knee surgery and barely registered on the field, getting just five hits in 60 at-bats with a single homer before folding up the tent.
It's Interesting to Note: MLB stat specialist Sarah Langs noted that Buxton has hit 56 straight homers without grounding into a double play—the most without one since 1940.
---
Detroit Tigers
2022 Record: 66-96 (fourth)
The scoop: Instead of taking another step forward as was widely anticipated, the Tigers took a step or two back, perilously returning close to the land of 100 losses. The fingers of blame were pointed as an offense that was the majors' worst; no other team scored fewer runs (557), hit fewer homers (110) and walked less (380). Detroit suffered more shutouts (22) than any AL team since the DH was instituted in 1973, and the Tigers couldn't even score a (earned) run off a position player (Seattle catcher Luis Torrens), resulting in an extra-inning loss. Yeah, a fading Miguel Cabrera got his 3,000th career hit—so there was that.
Best of Show: Closer Gregory Soto wasn't impressive in, say, an Emmanuel Clase-like vein, but you try saving 30 games for a team that barely wins more than 60. Soto furnished a decent 3.28 ERA and, although he lost 11 games, seven of them involved an unearned run, mostly of the "gift runner" kind in extra innings.
Where Did You Come From: Top prospect Riley Greene arrived in mid-June and immediately provided a level of offensive spark so badly lacking on the rest of the roster. In 93 games, he batted an okay .253 but with 18 doubles, four triples and five homers.
Where Did You Go? Lots of candidates here, but we'll tag Austin Meadows, who hit 27 fewer homers than the 27 he hit the previous year with Tampa Bay. Mathematical jokes aside, the serious side of Meadows' plight was revealed when he publicly (and boldly) announced that he was struggling with mental health issues.
It's Interesting to Note: Before being traded to the Braves at the midseason point, outfielder Robbie Grossman set a major league record for the most consecutive games (440) at his position without committing an error.
---
Kansas City Royals
2022 Record: 65-97 (fifth)
The scoop: The true character of the 2022 Royals might had been revealed in mid-July when the team traveled to Toronto without 10 unvaxxed players barred from entering Canada. Adding insult to injury, star infielder Whit Merrifield later said he would get the vaccine only if traded to a contending team; adding even more insult, that team ended up being…Toronto. The Royals were simply an undisciplined lot, with a terribly undisciplined pitching staff that threw a ton of wild pitches and fielded the worst K/BB ratio (2.02), while its .271 opposing batting average was the majors' second worst, after Colorado. (At least the Rockies had the excuse of playing half of their games a mile high.) This pathetic season made victims of mid-2010s championship architect Dayton Moore and manager Mike Matheny, both of whom were dismissed.
Best of Show: The latest Kay Cee youth movement did reveal a rookie star in Bobby Witt Jr., who failed only to disappoint; he became the fifth rookie ever to accrue 20 homers and 30 steals.
Where Did You Come From: Witt was to be expected; Vinnie Pasquantino was not. Besides having a wonderful Italian-by-way-of-Jersey name (he's actually from Virginia), the big first baseman/DH impressed after arriving midway through the year with a .295 average, 10 homers and 26 RBIs over 72 games.
Where Did You Go? After a promising rookie 2021 season, pitcher Carlos Hernandez had an awful start in the rotation before being demoted to the bullpen—where he had an awful finish. In 27 appearances (seven starts), he was 0-5 with a 7.39 ERA.
It's Interesting to Note: The Royals were the first team in over 40 years to dubiously work up two separate streaks of 30 or more consecutive innings without scoring a run.
---
AL West
Houston Astros
2022 Record: 106-56 (first)
The scoop: There are three certainties in life: Death, taxes, and the fact that the Astros, love 'em or hate 'em, will be hanging around late in the postseason. Houston made it six straight ALCS appearances, four pennants in the last six years, and their first world title since their now-infamous, bang-the-drug-loudly campaign of 2017. Bottom line is, the Astros were simply too good to cheat in 2022; they fielded a likely MVP finalist (slugger Yordan Alvarez), the likely AL Cy Young winner (ageless ace Justin Verlander) and a pitching staff with a 2.90 team ERA—lowest in the AL since 1981.
Best of Show: After virtually two years off due to various injuries (including Tommy John surgery), Verlander came back better than ever at age 39—posting a career-best 1.75 ERA, winning 18 of 22 decisions, and leading all major leaguers with a 0.83 WHIP. He's almost certain to receive a third Cy Young Award.
Where Did You Come From: Thanks to rookie shortstop Jeremy Pena—basher of 22 home runs, Gold Glove recipient, winner of ALCS and World Series MVPs—the Astros did not miss the free-agent departure of Carlos Correa for a minute.
Where Did You Go? People in Baltimore were certainly asking that question about Trey Mancini, the popular Oriole traded to the Astros at the trading deadline. But Houston fans started asking the same question after an underwhelming last two months in which he hit .176 in 51 games for the Astros—followed by a 1-for-21 performance in the postseason.
It's Interesting to Note: Verlander sidekick Framber Valdez led the majors with a 2.74 ground ball/fly ball ratio; the Giants' Logan Webb was a distant second, at 1.89.
---
Seattle Mariners
2022 Record: 90-72 (second)
The scoop: A spunky Mariners team ended a 21-year playoff drought despite a lackluster 29-39 start; from there, they posted a 61-33 record propelled by a 14-game win streak in July, and became the dark horse darlings of October, knocking off the favored Blue Jays in the Wild Card Round before hitting a wall against the almighty Astros. Seattle's clutch theatrics made the team must-see viewing in the late innings; they led MLB in one-run victories (34), clinched their playoff spot with a walk-off homer from Cal Raleigh, and came from four runs down to KO Toronto out of the playoffs. Adding panache was a pair of outstanding rookies in flashy outfielder Julio Rodriguez and disciplined pitcher George Kirby, both of whom you'll read about next.
Best of Show: The gifted 21-year-old Rodriguez batted .284 with 28 homers, 75 RBIs and 25 steals—but beyond those numbers and a likely AL Rookie of the Year award, his biggest achievement was snaring a massive contract extension from the Mariners that could max out at $470 million. 
Where Did You Come From: While Rodriguez captured the marquee, Kirby effectively stood in the shadows. The 24-year-old righty put up an 8-5 record and 3.39 ERA over 25 starts, but his control was an eye-opener, especially coming from a rookie; he shattered an MLB record by not allowing more than one walk in each of his first career 22 starts (the previous mark was 10), and in one game threw his first 24 pitches for strikes.
Where Did You Go? The signing of high-average, low-strikeout Adam Frazier seemed like a good move by the Mariners to offset the rest of the free-swinging lineup. But the veteran second baseman fizzled with a .238 batting average and career-low .612 OPS.
It's Interesting to Note: The Mariners became the first team since the 1897-98 Reds to lead the majors in one-win victories over successive seasons.
---
Los Angeles Angels
2022 Record: 73-89 (third)
The scoop: It was a hell of a season for the Angels—for the first 44 games, that is. At that point, they were 27-17 and looked primed to make a serious run toward a long-overdue playoff appearance.  Then, instantly, it all fell apart; the Halos lost a club-record 14 straight games, rashly fired veteran manager Joe Maddon, and limped their way to their seventh straight losing record and eighth straight without a postseason—both currently the longest in baseball. All this, despite the best efforts of their two megastars; Shohei Ohtani continued his phenomenal dual role as slugger and ace, while Mike Trout belted 40 homers in 119 games—with seven of those blasts drilled over seven consecutive games, one short of the all-time mark.
Best of Show: Ohtani thrived at the plate (.273 average, 34 homers, 95 RBIs) and on the mound (15-9 record, 2.33 ERA, 219 strikeouts over 166 innings) as MVP voters tried to balance the apples-to-oranges comparisons between he and Aaron Judge. Debate all you want on who should win the award, there's no arguing that Ohtani is a one-of-a-kind talent that comes along only once a century.
Where Did You Come From: Rookie southpaw Ryan Detmers made instant fame by throwing what would be MLB's lone individual no-hitter on the year, May 10 against Toronto. If that wasn't enough, he then pieced together the Angels' third-ever immaculate inning on July 31. For the year, he was 7-6 with a 3.77 ERA over 25 starts.
Where Did You Go? The fall of Jared Walsh, after a solid All-Star 2021 campaign, seemed to mirror that of the Angels in general. The first baseman started the year strong, then went 'poof!' as the Angels quickly descended in the standings. With a .215 average and 15 homers, Walsh's season came to an early end in August as he underwent thoracic outlet surgery.
It's Interesting to Note: The Angels tied a team record on August 4 by hitting seven home runs against Oakland—and, true to the team's rotten vibe, they still lost the game, in part because all seven bombs were solo.
---
Texas Rangers
2022 Record: 68-94 (fourth)
The scoop: After losing 102 games in 2021, the Rangers sought a quick rebound by signing top free agent infielders Corey Seager and Marcus Semien, as well as bringing Martin Perez and Jon Gray into the rotation. Did it work? No. The improvement simply wasn't as great as hoped. While there were some bright spots with the continued maturation of first baseman Nathaniel Lowe (.302 average, 27 homers, 76 RBIs) and outfielder Adolis Garcia (.250-27-101) and aggressive baserunning which yielded an MLB-high 128 steals, the Rangers were inconsistent and awful in tight games, losing 35 of them by a run. Victims before the season's finale was manager Chris Woodward and long-time top exec Jon Daniels, both of whom were axed.
Best of Show: Four years after departing Arlington for free agency, pitcher Martin Perez returned for a relatively scant $4 million and easily delivered the best set of numbers in his 11-year career: A 12-8 record, 2.89 ERA and 20 double play grounders induced.
Where Did You Come From: A failure as a starter in a brief 2019 audition, Brock Burke got a second chance in a relief role and excelled, posting a 7-5 record and 1.97 ERA in 52 appearances.
Where Did You Go? A part-time success as a rookie utility player in 2021, Andy Ibanez sunk to a .218 average, one homer and nine RBIs over 119 at-bats.
It's Interesting to Note: The Rangers were the victim of an MLB season-record three immaculate innings—including two in the same game, June 15 against Houston.
---
Oakland A's
2022 Record: 60-102 (fifth)
The scoop: Don't say you weren't warned. A's management telegraphed the miserable season to come before Opening Day by getting rid of virtually all their star talent (Matt Olson, Matt Chapman, Sean Manaea, Chris Bassitt and manager Bob Melvin) while inexplicably jacking up season ticket prices; they surely reaped what they sowed. The A's lost 100 games for only the second time in 55 years at Oakland, drew the majors' lowest attendance with four crowds below 3,000 and only three above 20,000 (two of those involving the neighboring Giants), hit a franchise-worst .216 and absorbed three separate losing streaks of nine games. For what it's worth, they even finished last in successful replay challenges (38.5%). It really wasn't the fault of those on the no-name roster; a good chunk of them would have been at the Triple-A level in any other organization.
Best of Show: Catcher Sean Murphy's 37 doubles, 18 homers and 66 RBIs were decent numbers, and it was the best package any A's hitter could deliver; outside of those with small-sample numbers, his .250 batting average was the highest on the Oakland roster.
Where Did You Come From: Rookie reliever Domingo Acevado was the busiest body in a not-so-bad Oakland bullpen; in 70 games, he posted a 3.33 ERA with four saves.
Where Did You Go? Closer Lou Trivino saved 10 games but lost six others with a 6.47 ERA in a grisly start to the year, before being thrown into the trade package with Frankie Montas to the Yankees.
It's Interesting to Note: The A's set an MLB mark by playing 81 straight games without hitting a triple.

2022: Houston Again, Honestly Five years after cheating their way to their first World Series title, the Houston Astros return to baseball's mountaintop—this time without fraudulence.