Baseball's Best, Worst and Most Surprising: The 2015 Season in Review
A look back at the best, worst and most surprising players and teams during the 2015 major league season.
By Eric Gouldsberry, This Great Game—Posted October 28, 2015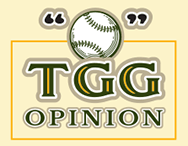 Baseball is a fickle game. So are baseball predictions. That, we certainly proved this year. I personally picked the two only teams yet to be in a World Series—the Washington Nationals and Seattle Mariners, to be in the World Series. Six months later, they're still not there—disappointing both their fans and my ego by falling well short of expectations. But I was right in one, albeit roundabout, regard: This year's Fall Classic was the first between two "expansion" teams (the New York Mets, born 1962, and the Kansas City Royals, born 1969), as it would have been had the Nats and M's proved my guestimations correct.
Though few of my picks for the top actually got there, I was also right in that the National League would field the most impressive sides while the American League would represent, by comparison, a proverbial plate of Jambalaya—a mish-mash of good teams with no one classified as "dominant" except, maybe, the Royals.
What you'll read in our following reviews of each team is how alive the "Where did you come from" section is. Few, if any, years in recent memory has showcased so much great rookie talent, and that is well reflected in the recollections to follow.
So here's our breakdown of the 2015 season, team by team, hero by hero, zero by zero.
NL East
New York Mets
What TGG Predicted: 79-83 (third)
What Actually Happened: 90-72 (first)
The scoop: We knew the Mets would thrive on pitching with a young rotation of flamethrowers—we also knew they wouldn't be able to hit, and they didn't until Yoenis Cespedes arrived at the trading deadline from Detroit and turned things around, rather remarkably. Beyond that, there was so much the Mets had to overcome to win their first divisional title in nine years—and first pennant since 2000: A major absence from veteran star third baseman David Wright, the loss of the team's #1 and #2 closer (Jeurys Familia and his 43 saves filled in nicely), and the silly controversy of how many innings Matt Harvey would be allowed to throw.
Best of Show: Jacob deGrom followed up his NL Rookie of the Year performance with an exceptional sophomore campaign, finishing fourth in the NL ERA race (at 2.54), striking out 205 and walking just 38.
Where Did You Come From: With Bobby Parnell recovering from Tommy John and Jennry Mejia getting suspended twice for steroids, Familia was promoted from his role as set-up man and cleaned up in the closer spot, saving 43 of 48 opportunities with a stellar 1.85 ERA.
Where Did You Go: File this one under Some People Never Learn. Mejia was suspended for PED use to start the year and, shortly after returning from that 80-game ban, he tested positive again—rightfully earning a whopping 162-game ban. Mets GM Sandy Alderson used the words "disappointment," "anger," "amazement" and "sadness" all in one long sentence in reaction to the second suspension.
It's Interesting to Note: The Mets were 11-26 against teams who made the postseason (including a collective 0-13 against the Chicago Cubs and Pittsburgh Pirates). But as they say in the financial industry, past performance is not an indication of future (read: postseason) results.
Washington Nationals
What TGG Predicted: 95-67 (first)
What Actually Happened: 83-79 (second)
The scoop: The Nationals were the sexy preseason pick to win it all with baseball's best rotation and a well-rounded everyday lineup. But as we have learned countless times, the best laid plans often go awry. Outside of Max Scherzer—who threw two no-hitters—the esteemed rotation was nicked up here and there, injuries kept the Nationals from fielding their projected Opening Day eight even once—costing the entire training staff their jobs—and Matt Williams' emotionally indifferent, default-like managerial style lost the team by mid-summer, ultimately costing him his job. The knockout gut punch was self-inflicted, with out-of-order closer Jonathan Papelbon choking megastar Bryce Harper for failure to hustle out a pop fly.
Best of Show: How much worse off would the Nationals have been without Harper? If you go by the good 'ol metric WAR (wins above replacement), it would have been 9.9 games worse. After a few injury-riddled years showing promise but not much more, Harper exploded at age 22 with Ted Williams numbers (.330 average, 42 home runs, 99 RBIs, 124 walks) and met the high expectations of those who saw limitless potential from him back in his youthful Las Vegas days.
Where Did You Come From: With numerous Nationals players going down to injuries, someone had to plug in the gap—and Clint Robinson, who barely had a sniff of the majors coming into the season, admirably did the job, hitting .272 with 10 homers and 34 RBIs in 126 games.
Where Did You Go: Year Five of Jayson Werth's gaudy pact with Washington was his worst yet, hitting .221 in 88 games as he struggled with injury and the aftereffects of a preseason jail sentence for reckless speeding. His most productive hit of the year may have come in the Nationals clubhouse when he angrily yelled at Matt Williams, "When exactly do you think you lost this team?"
It's Interesting to Note: The Nationals hit just three triples at home all year. (By comparison, Colorado led the majors with 35 at Coors Field.)
Miami Marlins
What TGG Predicted: 84-78 (second)
What Actually Happened: 71-91 (third)
The scoop: Good, not great, things were expected by many experts of the Marlins after they made what appeared on the surface to be some wise offseason moves—but manager Mike Redmond was ousted after a weak first month-plus, replaced by a GM (Dan Jennings) with no previous managerial experience in a move that could only make sense in the strange world of Jeffrey Loria's front office. Jennings' task was made difficult by the season-ending hand injury to über-slugger Giancarlo Stanton and a lackluster effort from veteran starting pitchers. It took a strong September to keep Miami from finishing with the majors' worst record.
Best of Show: Dee Gordon was on all cylinders both at the plate and on the basepaths from start to finish, leading major leaguers with 205 hits and 58 steals while grabbing the NL batting title (.333) on the season's final day from Bryce Harper.
Where Did You Come From: In a year full of great rookie performances, Justin Bour's may be among the most underrated. (Playing in Miami will do that.) The 27-year-old first baseman filled in the power vacuum left from Stanton's injury and finished the year with 23 homers, third among rookies after Kris Bryant and Joc Pederson.
Where Did You Go: Mat Latos was brought in to anchor a veteran rotation but never got his feet firmly planted, winning just four of 16 starts with a 4.48 ERA; that was the just the start of a season that got worser and worst for the 27-year old, as he finished the year bouncing around the Southland with the Dodgers and Angels, desperately trying to rediscover his long-lost A-game.
It's Interesting to Note: Christian Yelich became the first player in eight years with a qualifying batting average to hit .300 for the season after batting below .200 on Memorial Day.
Atlanta Braves
What TGG Predicted: 74-88 (fourth)
What Actually Happened: 67-95 (fourth)
The scoop: It's admittedly rebuilding time in Atlanta, but even the team's harshest skeptics didn't see this coming. The Braves' 4.69 bullpen ERA was just a hair short of passing Colorado's as the majors' worst, and although their .251 batting average ranked in the middle of the pack, a lack of power led to, easily, baseball's worst slugging percentage (.359). It was also a year of weird streaks, from a franchise-record 12 straight losses at home to a major league-record 20 straight one-run home wins to Shelby Miller's luckless victory drought, as we'll discuss next.
Best of Show: The Braves' lone All-Star representative, Miller was looking pretty good on May 17; his record stood at 5-1 with a 1.33 ERA after coming within an out of no-hitting Miami. He didn't win again until the final day of the regular season, 25 starts later. Miller wasn't the problem—as his 3.02 season average, the majors' 14th best, attests—but a lack of run support was. There were 106 pitchers who won more games with a higher ERA.
Where Did You Come From: Not to be confused with the Dodgers' Joc Pederson, rookie second baseman Jace Peterson was one of the Braves' few bright spots—never mind that he hit a lowly .239, he provided everyday stability and defensive reliability. Something tells us he'll be around for awhile.
Where Did You Go: Nick Swisher and Michael Bourn went from becoming Cleveland's problem to Atlanta's problem when the Indians dealt both to the Braves for Chris Johnson. Swisher (.195, four homers in 46 games with Atlanta) continued to show that he's running on fumes at age 34, while Bourn—who once impressed as a Brave before signing a big free-agent deal with Cleveland—failed to provide the old spark by hitting .221.
It's Interesting to Note: The Braves led the NL with a .283 batting average in the eighth spot of the lineup.
Philadelphia Phillies
What TGG Predicted: 65-97 (fifth)
What Actually Happened: 63-99 (fifth)
The scoop: Okay, Phillies fans, the worst may be behind you now. You braced for a bad year and you got it; let's just hope your seatbelt was tight enough. Enough old rust remained to drag the team down, while the more-oiled parts (Cole Hamels, for example) escaped to more winning environments before year's end. But even as the Phillies struggled (but succeeded) in avoiding 100 losses, there appeared to be light at the end of ousted GM Ruben Amaro Jr.'s tunnel as third baseman Maikel Franco, outfielders Odubel Herrera and Aaron Altherr, and pitchers Jerad Eickhoff and Aaron Nola displayed signs of better days ahead.
Best of Show: Once closer/squeaky wheel Jonathan Papelbon got the grease and a one-way ticket out of Philly, fireballer Ken Giles took over as the closer and, although he blew a few more saves than hoped, still reigned as the staff's best arm with a 1.80 ERA.
Where Did You Come From: Rookie third baseman Maikel Franco brought sorely-needed (and youthful) pop to the Phillies, and although his prodigious June (.352 and eight homers—including three with 10 RBIs over back-to-back games against the Yankees) was followed up by a so-so, injury-affected second half, he should undoubtedly be embraced as, at long last, The Next Big Thing in Philly for 2016.
Where Did You Go: Where do we start? Cliff Lee's season ended before it began. Chase Utley went to Los Angeles. Cole Hamels threw a no-hitter and, next thing you know, he got sent to Texas. And Papelbon was dealt to Washington, where the Nationals are now wondering if they can send him back.
It's Interesting to Note: The Phillies, who not very long ago sold out every game and set a National League record for most consecutive full houses, finished second to last in NL season attendance with 1,831,080 tickets sold. (How may of those were actually used is another question altogether.)
NL Central
St. Louis Cardinals
What TGG Predicted: 91-71 (first)
What Actually Happened: 100-62 (first)
The scoop: The Cardinals were reminiscent of some of John McGraw's best teams with the New York Giants a century ago: No stars, but no holes, with no MVP or Cy Young candidates—just everyone doing their job, and doing it well. Even with substantial injuries to ace Adam Wainwright, slugger Matt Holliday and potential rising star Matt Adams, the Cardinals found enough spare parts to plug in and keep the machine well oiled toward a major league-best 100 wins. A terrific staff that led the majors with a 2.94 ERA—the lowest since the 1988 Mets—and outstanding, unforeseen rookie turns from Stephen Piscotty, Randal Grichuk and Tommy Pham didn't hurt.
Best of Show: Matt Carpenter may not have been head and shoulders above his teammates, but just enough to stand out, barely, above a crowd of strong contenders for this honor. The runs (101), doubles (44) and walks (81) were all there as expected, but what really stood out for the veteran third baseman were 28 homers, easily a career high.
Where Did You Come From: Piscotty surprised most among the rookies, debuting on July 21; 15 doubles, four triples, seven homers, 39 RBIs and a .305 batting average later, he deservedly put himself on the map as an Opening Day starter for 2016.
Where Did You Go: After a dependable first few years with the Cardinals, first baseman Matt Adams tore his quad early in the year and never re-appeared, with only a .240 average and five homers to vouch for.
It's Interesting to Note: The Cardinals' .230 average against left-handed pitching was the majors' worst.
Pittsburgh Pirates
What TGG Predicted: 88-74 (second)
What Actually Happened: 98-64 (second)
The scoop: The Pirates sported the majors' second-best record, but not only did they have the misfortune of being in the same division as the team (St. Louis) with the best record, that forced them into a wild card playoff against a red-hot pitcher (the Cubs' Jake Arrieta). Thus, a one-and-done postseason stained what was a magnificent campaign with aggressive hitting up and down their lineup and a strong bullpen. One thing's for certain: The seemingly eternal losing ways of Yo-ho, Oh-no lore are long a thing of the past.
Best of Show: In his third season, Gerrit Cole won 19 games with a 2.60 ERA and gave the Pirates a dominant ace-like presence—the likes of which they have not seen in generations.
Where Did You Come From: When Joe Blanton endured a dreadful 2013 effort that earned dishonor as TGG's Worst AL Pitcher, he quit. A year later, he decided to turn a new leaf, and boy did he ever—going 5-0 in 21 relief appearances with a 1.57 ERA for the Bucs after a midseason trade from Kansas City.
Where Did You Go: Corey Hart just can't get it together anymore. The fragile first baseman logged a mere 54 at-bats (and didn't look too good doing it) before falling to his latest malady, a bad shoulder. He's played only 103 games over the last three seasons.
It's Interesting to Note: The Pirates led the majors in getting hit—and in hitting opponents. Also: Pedro Alvarez, an error machine at third base, became one at first as well—leading the team with 23 gaffes while playing the field's least demanding position. Simply put, he's a DH playing in the wrong league.
Chicago Cubs
What TGG Predicted: 80-82 (fifth)
What Actually Happened: 97-65 (third)
The scoop: There was widespread consensus that the young Cubbies were on the upswing, but this was ridiculous. Under the sure-handed guidance of former Tampa Bay manager Joe Maddon, the Cubs contributed fast-track growth and seemingly improved with each passing week behind likely NL Rookie of the Year Kris Bryant, first-year shortstop whiz Addison Russell and bulky Kyle Schwarber. Then there's the guy we'll talk about next.
Best of Show: Jake Arrieta impressed in 2014 after years of mediocrity in Baltimore, but that was mere prologue to his phenomenal 2015 effort; his 0.44 second-half ERA was the lowest in major league history, losing only one game after the All-Star Game when his opponent (Cole Hamels) threw a no-hitter. Zack Greinke had a better season ERA, but Arrieta might have had the better year among major league pitchers.
Where Did You Come From: Most people saw Bryant and Russell coming (as they did Jorge Soler and Javier Baez)—but not Schwarber, who instantly wielded serious lumber (16 homers, 43 RBIs in 232 at-bats). The Cubs liked the catcher so much, they gave him a crash course in the outfield so they could keep his bat in the lineup more often. (After NLCS Game Four against the Mets, it's clear he needs more outfield training.)
Where Did You Go: Old Wrigley Field began to give way to the new and improved Wrigley, with modernized bleachers and massive hi-def scoreboards that, alas, got in the way of some of the rooftop seats across the street.
It's Interesting to Note: The Cubs were 29-10 when opponents started a rookie pitcher.
Milwaukee Brewers
What TGG Predicted: 83-79 (third)
What Actually Happened: 68-94 (fourth)
The scoop: The Brewers' freefall that began at the end of last season (costing them a spot in the playoffs) continued to start 2015, limping to a 4-17 start before manager Ron Roenicke was shown the door. From there the team played with little purpose, exposing their usual deficiencies in pitching and defense. Of course, raising the white flag early was understandable in a division crowded by the Cardinals, Pirates and Cubs.
Best of Show: Ryan Braun statistically lacked the bravado of his steroid days, but he was still better than any other Brewer with a .285 average, 25 homers and 24 steals.
Where Did You Come From: Though he faltered badly at the finish, rookie Taylor Jungmann (9-8, 3.77 ERA) shined as the best starter in a bad rotation and gives the Brewers hope of some pitching competence in the near future.
Where Did You Go: They tell the kids to learn from the veterans, but if Matt Garza and Kyle Lohse were giving good advice, it wasn't through their numbers (a combined 11-27 record and 5.74 ERA).
It's Interesting to Note: Jean Segura had the fewest walks (13) among all batting title qualifiers in the majors.
Cincinnati Reds
What TGG Predicted: 81-81 (fourth)
What Actually Happened: 64-98 (fifth)
The scoop: This was going to be a make-or-break year for the Reds—either compete or sell off impending free agent stars and fold the tent early—and after a substandard start, the latter scenario came true. Ace Johnny Cueto, dependable Mike Leake and outfielder Marlon Byrd all finished the year in other teams' unis, and the Reds limped home losing 44 of their last 64 games—all of them started by rookie pitchers to set an all-time mark.
Best of Show: Joey Votto returned to top form following an injury-marred 2014, putting up MVP-like numbers (.314, 29 homers, 80 RBIs, a career-high 143 walks) though he won't get much votes because his team stank.
Where Did You Come From: When Zack Cozart went down for the season with a bad knee, Eugenio Suarez took over at short and played well enough (.280, 13 homers in 97 games) to give Cozart pause as to whether his days in Cincinnati are numbered.
Where Did You Go: Homer Bailey made two miserable starts and then underwent Tommy John surgery. For the Reds' sake, here's hoping he's ready for 2016 and beyond; they owe him an annual average of $20 million through 2019.
It's Interesting to Note: The Reds were particularly miserable on Sundays, posting a 4-21 record—0-13 on the road.
NL West
Los Angeles Dodgers
What TGG Predicted: 91-71 (first)
What Actually Happened: 92-70 (first)
The scoop: The Dodgers may have built up a championship payroll (they're even paying $100 million to players not on the team), but their performance wasn't exactly championship quality. Yet with offensive depth and baseball's greatest 1-2 pitching punch in recent memory in Clayton Kershaw and Zack Greinke—fans tried to come up with a 2015 Dodgers version of "Spahn and Sain and pray for rain" but had a hard time finding anything to rhyme with Greinke—they had enough muscle to outlast a mediocre NL West and win their third straight divisional title. Their failure to, again, advance to the World Series cost manager Don Mattingly his job.
Best of Show: Kershaw was his usual magnificent self—especially after a slow start—but Greinke was arguably baseball's best on the mound, posting a 1.66 ERA that's the lowest seen in the majors since Greg Maddux' 1.63 in 1995; his 0.84 WHIP was the 11th best since 1900.
Where Did You Come From: As mentioned, L.A. starting pitching was a mess after Kershaw and Greinke. Helping to give it some sanity was Mike Bolsinger, whose 6-6 record and 3.62 ERA wasn't the stuff of headlines but certainly better than the other pretenders at the rotation's backend.
Where Did You Go: The magic was missing from Yasiel Puig, a breakout All-Star a year earlier but an erratic performer this year, reduced to part-time status by season's end. Admittedly, injuries didn't help.
It's Interesting to Note: Take away Greinke and Kershaw, and the Dodgers were 57-60 with a 4.15 team ERA—or in other words, from a #5 ranking in the majors to #22.
San Francisco Giants
What TGG Predicted: 87-75 (second)
What Actually Happened: 84-78 (second)
The scoop: Durable outfielder/team spiritual leader Hunter Pence suffered a broken wrist during the very first spring training game, and that set an ominous tone for a fragile 2015 season that handcuffed the defending champions. (But hey, people have come to the realization that the Giants only win during the even years.) That the Giants, with a M*A*S*H-like list of injuries and a troubled rotation, stayed in the postseason hunt until the season's very last week was a testament to Bruce Bochy's incomparable ability to manage.
Best of Show: Skeptics asked: Would Madison Bumgarner recover from the 270+ innings he threw in 2014? The answer: Yes. The tall lefty found little problem refreshing for 2015, posting an 18-9 record (with four complete games and two shutouts) a 2.93 ERA and 234 strikeouts.
Where Did You Come From: Very few Giants fans had heard of Chris Heston before Opening Day, but everyone nationwide knew about the rookie after he no-hit the Mets on June 9. Though he faded down the stretch, Heston's 12-11 record and 3.95 ERA helped stitch together a tattered rotation beyond Bumgarner.
Where Did You Go: Veteran Casey McGehee was brought on board as the answer to the departed Pablo Sandoval, but after a terrible start full of double plays (15 in just 127 at-bats) and boos from normally forgiving Giants fans, he was outright released in favor of rookie Matt Duffy, who impressed in his place. McGehee retreated to Miami, where he did no better a year after sparkling for the Marlins.
It's Interesting to Note: Giants pitchers hit nine home runs, five of them by Bumgarner; no other team had more than three.
Arizona Diamondbacks
What TGG Predicted: 72-90 (fourth)
What Actually Happened: 79-83 (third)
The scoop: The Diamondbacks were a decided mix of good and bad. The good featured a MVP-caliber bat (Paul Goldschmidt) and three exciting outfielders (A.J. Pollock, David Peralta and Ender Inciarte) who all hit over .300; the bad lay in their starting pitching, which produced only one 10-game winner (and that would be Ruby De La Rosa, sporting a grimacing 4.67 ERA despite a 14-9 record). Add to that the fact that Arizona was good at starting a rally (a NL-best .263 average with the bases empty) but not so good at capitalizing on it (.236 with two outs and runners in scoring position). The Diamondbacks became part of the wild card conversation in late August when they briefly peaked above the .500 mark, but then lost 15 of 21 to remove themselves from the chatter.
Best of Show: Goldschmidt continues to be the gold standard in the Arizona lineup, racking up a .321 average, 33 home runs, 110 RBIs, 103 runs, 118 walks and even 21 steals. And to prove that it wasn't all the hot, hitter-happy desert air, 20 of Goldschmidt's 33 homers were hit on the road.
Where Did You Come From: Wellington Castillo came from Seattle for slugger Mark Trumbo because the Mariners wanted extra power in their lineup, but Castillo suddenly muscled up for the D-Backs, hitting a career-high 17 round-trippers (in just 80 games) while Trumbo fizzled in the Northwest.
Where Did You Go: We knew it was just a matter of time before the shoddy tenure of Addison Reed (4.20 ERA, three saves in five tries) as Arizona closer came to a merciful end when the D-Backs shoved him out of the spot and then on to the Mets.
It's Interesting to Note: And it's a positive note for the Diamondbacks' future: They fielded the youngest team in baseball, with an average player age of just under 27.
San Diego Padres
What TGG Predicted: 85-77 (third)
What Actually Happened: 74-88 (fourth)
The scoop: There were worse teams in the NL, but there was none more disappointing than the Padres, who all but dominated the hot stove league conversation by juicing up their roster with win-now talent and beating their chests on Opening Day as a force to be reckoned with. But in the end it was the same ol' Friars, bringing up the rear in team hitting (.243) while failing to deliver with a promising pitching staff.
Best of Show: Pretty even-steven choice between Matt Kemp and Justin Upton, but we'll take the latter for his slightly better ability to reach base (68 walks to Kemp's 39), his slightly better ability to power the ball (26 homers—including a Petco Park record-tying 15—to Kemp's 23) and his slightly better ability to nab bags (19 steals to Kemp's 12).
Where Did You Come From: Brett Wallace, a former part-timer for the awful Astros teams of recent past, showed up from Triple-A El Paso in midstream and turned into the majors' most potent pinch-hitter, hitting .349 while leading the bigs with four homers and 12 RBIs in 43 at-bats off the bench.
Where Did You Go: The Padres might have done well were it not for the collapse of veteran starting pitchers Ian Kennedy (9-15, 4.28 ERA) and Andrew Cashner (6-16, 4.34); the de-evolution of Cashner was a real puzzler, especially for those who pegged him as Cy Young Award material back in the spring.
It's Interesting to Note: Catcher Derek Norris had 23 infield hits on the year.
Colorado Rockies
What TGG Predicted: 66-96 (fifth)
What Actually Happened: 68-94 (fifth)
The scoop: The Rockies continue to be baseball's ultimate Jekyll & Hyde, leading the majors with a .302 home average but placing dead last on the road with a .228 figure—while their pitching remained awful no matter where they played. This time, the Rockies' last-place effort couldn't be blamed on crippling injuries to star players: Carlos Gonzalez stayed healthy and thrived in the second half (a NL-best 27 homers after the break) and Troy Tulowitzki only got hurt after he was traded to Toronto in a deal that led many Rockies fans ready to tear up their season ticket renewal notices.
Best of Show: Nolan Arenado has likely taken over the team's superstar mantle vacated by Tulowitzki; his 42 homers tied Bryce Harper for the NL lead, his 130 RBIs led it outright, and his stellar defense at third will likely earn him another Gold Glove. He's only the fifth player ever to collect 40 doubles and 40 homers while under the age of 25—and the Rockies don't have to worry about paying him gobs of money until 2020, when he becomes a free agent.
Where Did You Come From: After short stays in the previous two years, Chad Bettis returned early in the year and proved that he may be here to stay, sporting a competent 8-6 record and 4.23 ERA in 20 starts.
Where Did You Go: $20 million-a-year shortstop Jose Reyes came over from red-hot, first-place Toronto in the Tulowitzki deal and sulked like a kid demoted from Disneyland to a cheesy roadside motel pool. He hit an uninspiring .259 in 47 games and squawked to the Denver press that he didn't "want to spend the rest of (his) career on a last-place team." Sounds like the beginning of a beautiful relationship.
It's Interesting to Note: Not once did a Rockies player get a hit on a 3-0 count.
AL East
Toronto Blue Jays
What TGG Predicted: 76-86 (fifth)
What Actually Happened: 93-69 (first)
The scoop: Okay, so we got this one wrong. Back in March, we said of the Jays: "Toronto has major weaknesses with an inexperienced outfield beyond (Jose) Bautista, a thin rotation and an underwhelming, unsettled bullpen with no established closer." So what happens? Those inexperienced outfielders hit a combined .281, the thin rotation gets thick with the midseason addition of David Price and a surprise upswing from former Brewer Marco Estrada (13-8, 3.13 ERA), and a closer arrives in 20-year-old Roberto Osuna, the majors' youngest player in 2015. Oh, this also happens: The Jays average 5.5 runs a game (the highest since the 2009 Yankees), field three players (Bautista, Josh Donaldson and Edwin Encarnacion) combining for 120 home runs, and make their first playoff appearance in 22 years.
Best of Show: In a move that will forever haunt Oakland GM Billy Beane—no matter how hard he tries to justify it to A's fans—Josh Donaldson was dealt to Toronto four years shy of free agency and put up numbers (.297 average, 41 doubles, 41 homers, 123 RBIs, 122 runs) that will likely earn him AL MVP honors.
Where Did You Come From: The Jays were going with the closer-by-committee route until the young Osuna came along and cemented the job all for himself, saving 20 of 23 opportunities with a 2.58 ERA.
Where Did You Go: A 13-5 record sounds wonderful if you're a pitcher, and so does this number: 6.71. That's the average run support gifted by the Blue Jays to Drew Hutchison, who turned in one of baseball's most deceiving won-loss records in recent memory despite a terrible 5.57 ERA. (Somewhere, Shelby Miller must be shouting out, "Really!?") Only Kyle Lohse had a worse ERA among pitchers with 150 innings thrown. And what was Lohse's record? Not 13-5. Try 5-13.
It's Interesting to Note: The Blue Jays knew how to win games big—26 times they produced double-digit run totals, easily the majors' most—but sported baseball's worst mark in one-run affairs (15-28).
New York Yankees
What TGG Predicted: 82-80 (tied for second)
What Actually Happened: 87-75 (second)
The scoop: The 2015 Yankees was kind of like Frankenstein—not because they were this frightening monster, but more because they were this stitched-up collection of parts both good and bad, young and old. A lot of stitches were indeed needed to hold this team together, and it's a wonder that they held first place for most of the summer before the Blue Jays caught enough fire to make them lose it. Still, give the Yankees credit for making the postseason, even if lasted all of one game for them.
Best of Show: The Yankees would not have secured a playoff spot without the double-barreled relief combo of Dellin Betances and Andrew Miller, who between them saved 45 games, authored a 1.73 ERA and struck out 231 batters in 145.2 innings.
Where Did You Come From: 21-year-old rookie Luis Severino rescued a sickly rotation late in the year with a 5-3 record and 2.89 ERA in 11 starts.
Where Did You Go: Maybe one day CC Sabathia will retain his former greatness—for the sake of the Yankees and the $30 million they still owe him, hopefully he will—but his 6-10 record and 4.73 ERA at age 35 extends to three years his recent misery of subpar results. Checking into alcohol rehab on the eve of the postseason was the latest obstacle against progress.
It's Interesting to Note: The Yankees were 6-13 against Toronto and finished the regular season six games back of the Blue Jays.
Baltimore Orioles
What TGG Predicted: 82-80 (tied for second)
What Actually Happened: 81-81 (third)
The scoop: In the early-season, merry-go-round iteration of the AL East race, the Orioles briefly held a slim lead in late June before slumping through the next two months to exit out of the postseason hunt; a dreadful 4.53 rotation ERA was mostly to blame. It took wins in each of their last five games to avoid a losing record for the first time in four years.
Best of Show: With apologies to the prodigious Chris Davis, it was Manny Machado who emerged as The Man for the Orioles, launching 35 home runs with 102 runs, 70 walks and 20 steals while performing superbly at third base; he was also the only major leaguer to play all 162 of his team's games in 2015. Davis is a free agent who's likely to sign elsewhere, but Machado—still just 23—should ease the pain of that impending loss.
Where Did You Come From: The Orioles' bullpen was one of baseball's best, and helping out in the last few months was rookie Mychal Givens—who posted a 1.80 ERA and 0.87 WHIP in 22 appearances.
Where Did You Go: In Bud Norris' case, San Diego, after a horrible start to the year in which his ERA played touch-and-go with the 10.00 mark. Rest and a demotion to the bullpen didn't help much; he served up 14 homers in just 66 innings. A surprising fall off the cliff given his sharp (15-8, 3.65 ERA) campaign the year before.
It's Interesting to Note: Chris Davis (47 homers) might have reached 50 for the second time in three years, but he had five stolen over the fence by opposing outfielders.
Tampa Bay Rays
What TGG Predicted: 78-84 (fourth)
What Actually Happened: 80-82 (fourth)
The scoop: The Rays were baseball's most anonymous team, quietly moseying toward an average finish with a no-name cast in front of a mostly empty Tropicana Dome. (Even the big crowds that usually showed up for the Red Sox and Yankees stayed home.) And while the Tampa Bay's brand of ball wasn't entirely inspiring, it wasn't awful, either—and there is hope for the future, given that the Rays fielded the AL's youngest roster.
Best of Show: Chris Archer was more deserving of something better than a 12-13 record, and here's why: He was sixth in the AL with a 3.23 ERA, second with 252 strikeouts and fourth with a .220 opposing batting average. He enters the 2016 season as, clearly, the Rays' ace—unless they grab a big-name starter off the free-agent market, which clearly is not the Rays' M.O. (Also, a note to ESPN: Have him brush up on his broadcasting skills before putting him back in your booth.)
Where Did You Come From: We know it's something of a small sample size, but Mike Mahtook—one of the Rays' few first-round draft picks who hasn't gotten in trouble with the law—gave Tampa Bay fans a rare dose of energy with a .295 average and nine homers in just 105 at-bats.
Where Did You Go: Just two years removed from a 17-4 campaign, Matt Moore looked wobbly in his late-season return from Tommy John surgery, finishing with a 3-4 record and 5.43 ERA in 12 starts.
It's Interesting to Note: For such a young team, you'd think that the later the game went, the better the Rays would play; instead, they were 2-13 in extra-inning affairs, hitting just .126 beyond the ninth.
Boston Red Sox
What TGG Predicted: 87-75 (first)
What Actually Happened: 78-84 (fifth)
The scoop: We had the Red Sox pegged to top the AL East on the faulty premonition that their surplus of offensive talent would deliver and be backed, barely, by a corps of B-list starting pitchers. But Pablo Sandoval and Hanley Ramirez bombed in their Red Sox debuts, the starting pitching buckled and the team sank to the bottom of a competitive division. A sturdy second half was too little, too late, but the overall contributions of youngsters Xander Bogaerts, Mookie Betts, Jackie Bradley Jr. and pitcher Eduardo Rodriguez showed that this is a team in transition—and in a positive direction.
Best of Show: David Ortiz continued to prove that he's bigger than life in Boston, as Big Papi flourished late (.325, 22 homers, 65 RBIs in 66 post-All-Star games), reached 500 on the all-time home run list and continued to weaken the arguments of those arguing that he's not Cooperstown-worthy.
Where Did You Come From: It's funny how some players, after what seems an eternal period of cluelessness, suddenly click. Which brings us to Jackie Bradley, Jr., a career .188 hitter with five homers in 537 lifetime at-bats on the morning of August 9 before embarking on a season-ending rampage with a .294 average and nine homers over his last 163 at-bats.
Where Did You Go: On the flip side, there's Allen Craig, who suddenly lost it sometime in 2014 and hasn't recovered. The former everyday .300 hitter could only muster up a .152 average in 36 games and spent most of the year in the minors, where he was…okay.
It's Interesting to Note: Nobody hit better than the Red Sox (.234) when their batters were behind in the count.
AL Central
Kansas City Royals
What TGG Predicted: 84-78 (second)
What Actually Happened: 95-67 (first)
The scoop: The defending AL champs went hell-bent on a mission to reprove themselves after a high number of prognosticators saw their 2014 performance as nothing more than a fluke. (We were kind; we picked them to finish over .500.) The Royals were aggressive at the plate, on the basepaths, in the field and on the mound—often engaging in beanball wars as if to shake their fists at the establishment. Result: An easy divisional title, an AL-best record and another pennant.
Best of Show: So many to choose from here, but we'll take Wade Davis, who continued to shine first as set-up man and then closer after Greg Holland collapsed to injury down the stretch. He was 8-1 with a 0.94 ERA and 17 saves in 18 opps; he is, in fact, the first pitcher ever to produce a sub-1.00 ERA over a two-season period.
Where Did You Come From: After a thoroughly frustrating, injury-riddled three years off from the game, Ryan Madson returned to the mound and strengthened an already deep Kansas City bullpen with a 2.13 ERA in 68 appearances.
Where Did You Go: After three agreeably stable years, the bottom fell out of Jeremy Guthrie's pitching game, as he struggled with a 5.95 ERA (all in spite of an 8-8 record). It got bad enough that the Royals sent the 36-year old to the bullpen for the final month of the season.
It's Interesting to Note: The Royals have improved their record for seven straight years, a feat previously matched only by the 1919-25 Philadelphia Athletics.
Minnesota Twins
What TGG Predicted: 74-88 (fifth)
What Actually Happened: 83-79 (second)
The scoop: The Cubs weren't the only team buoyed by a treasure chest full of bright prospects. Under the guidance of first-year manager (and former Hall-of-Fame hitter) Paul Molitor, the Twins defied downbeat expectations and stayed in the playoff chase to the last week, producing their first winning season in five years behind rookies Miguel Sano, Eddie Rosario and, to a lesser extent, #1 prospect Byron Buxton (whose time is likely still to come). Starting pitching remains a problem, but the team's overall vibe has a positive pulse.
Best of Show: Fantasy participants might be wise to sneak the young Sano into the fold because few know about him—for now. Consider that the 22-year-old rookie's numbers, projected to a full season, read like this: 36 home runs, 104 RBIs and 106 walks. (And, okay, 238 strikeouts—but in today's baseball, so what?)
Where Did You Come From: Tyler Duffey's debut on August 5 against a red-hot Toronto team was a rough one (six runs allowed in two innings), but in his next nine starts he was 5-0 with a 2.25 ERA. The Twins desperately need some good starting pitching, and the 24-year-old right-hander is a thumbs-up development toward that goal.
Where Did You Go: The Twins spent good money to bring Ricky Nolasco to Minnesota in 2014 in hopes of shoring up a sub-standard rotation, but after two years the problem remains—with Nolasco now becoming part of it. He somehow finished 5-2 in nine appearances despite a 6.75 ERA, as knee issues sidelined him for much of the season.
It's Interesting to Note: The Twins had only their second winning record (46-35) in six years at Target Field.
Cleveland Indians
What TGG Predicted: 81-81 (third)
What Actually Happened: 81-80 (third)
The scoop: Behind a robust rotation that led the majors with 11 complete games (and 129 decisions), the Indians were the team most experts fell in love with in the winter in spite of themselves, thinking they'd make a stake in the postseason; we split the difference at 81-81 and, by season's end, we were pretty much right. There were good performances and bad, and when you're .500 that's simply going to happen.
Best of Show: Michael Brantley didn't quite duplicate his magnificent, borderline-MVP numbers of 2014, but they were still sharp enough—a .310 average, 45 doubles, 15 homers, 84 homers, 15 steals and just 51 strikeouts—to still be second to none in the Cleveland lineup.
Where Did You Come From: 21-year-old rookie Francisco Lindor, hitting .223 at the All-Star Break, caught fire in the second half—in fact, his .345 average (with 10 homers, 42 RBIs and 19 doubles) led all American Leaguers after the break. The Indians clearly have something here.
Where Did You Go: Nick Swisher and Michael Bourn (see Atlanta).
It's Interesting to Note: Carlos Santana and Yan Gomes each hit .231—but their on-base percentage differed by 90 points because Santana drew 108 walks (second in the AL) while Gomes drew just 13.
Chicago White Sox
What TGG Predicted: 79-83 (fourth)
What Actually Happened: 76-86 (fourth)
The scoop: People were pretty high on the White Sox and we cautiously concurred, albeit without being totally convinced. Our intuition paid off. The Sox' impressive list of free-agent acquisitions became a mixed bag, and they continued to be one of the worst teams at reaching base, finishing next-to-last in the AL in on-base percentage. And in a year where the rising young Cubs caught the nation's attention, nobody in Chicago cared about the Pale Hose beyond the team's diehard fans.
Best of Show: Chris Sale finished at a decent 13-11, but it should have been a better mark as he produced a 3.41 ERA and AL-best 274 strikeouts, breaking the club record established over a century ago by the great Ed Walsh.
Where Did You Come From: Trayce Thompson, 24, didn't arrive on the Chicago scene until August 4, but he made quite an impression by hitting .500 through his first 13 appearances before cooling off; his maiden major league tour consisted of a .295 average, five homers, eight doubles and three triples in 44 games.
Where Did You Go: Veteran Adam LaRoche, signed on after a strong 2014 effort in Washington, reconfirmed his reputation as a lousy April hitter—but he was pretty much lousy every month for the White Sox, hitting .207 with just 12 homers in 429 at-bats.
It's Interesting to Note: Jose Abreu became only the second player after Albert Pujols to have 30 HRs and 100 RBIs in each of his first two seasons.
Detroit Tigers
What TGG Predicted: 87-75 (first)
What Actually Happened: 74-87 (fifth)
The scoop: After four straight AL Central titles, the Tigers crashed to last under the burden of the AL's worst pitching and an ill-timed, mid-season injury to superstar Miguel Cabrera. The writing on the wall was evident enough that the team folded tent at the end of July and sent impending free agent David Price to Toronto to help its stretch run.
Best of Show: Miguel Cabrera could be that limbless black knight from Monty Python and the Holy Grail and still play Hall-of-Fame baseball. Despite a leg injury that kept the two-time MVP out of action for well over a month, he accrued enough at-bats to win his fourth batting title in five years with a .338 mark.
Where Did You Come From: Daniel Norris, one of the more curious players to come along in the majors this year, was given to the Tigers in the trade that sent Price the other way to Toronto; the oddball who lived his offseason in a van finished 2-1 in eight starts with a 3.68 ERA, hit the Wrigley Field scoreboard in batting practice and belted another ball over the fence when it counted—all while knowing that he beheld a malignant tumor in his thyroid.
Where Did You Go: Victor Martinez was doing the late-career Paul Molitor-like thing, aging like fine wine with effortless hitting—until this year. Quad woes and perhaps Father Time (he turns 37 in December) sunk his average to .245 after five straight seasons over .300.
It's Interesting to Note: The Tigers are committed to paying five players (Cabrera, Martinez, Justin Verlander, Anibal Sanchez and Ian Kinsler) a combined $104 million in 2016.
AL West
Texas Rangers
What TGG Predicted: 76-86 (fourth)
What Actually Happened: 88-74 (first)
The scoop: We knew the Rangers were going to be better than last year's injury-wracked disaster of a ballclub, but we tempered our expectations—especially after more injuries spelled the end of 2015 before it began for ace Yu Darvish and infielder Jurickson Profar. Yet a solid Prince Fielder (.305-23-98) and a patched-together rotation kept the Rangers barely above water until August, and that's when Cole Hamels arrived, Shin-Soo Choo (finally) caught fire and the team snuck up and passed a fading Houston squad—winning eight straight at one point against the Astros—to finish 38-21 down the stretch and make a worst-to-first statement in the standings.
Best of Show: After an iffy first half, Choo lit up opponents with a .343 average after the All-Star Break—including a .404 mark in September—to signify that he could still play at the level that the Rangers paid him good money for.
Where Did You Come From: When Neftali Feliz simply didn't have it any longer as closer, Shawn Tolleson took over and, although he wasn't dominant, held the line well enough to save 35 of 37 chances with a 2.99 ERA.
Where Did You Go: Jurickson Profar was, a few years ago, the game's top prospect—but he missed his second straight season due to a shoulder injury, which he finally got surgery performed on in the spring. He's using the Arizona Fall League as a springboard toward a 2016 return.
It's Interesting to Note: Despite putting the ball in play more than most other teams, the Rangers hit into the fewest double plays (99) in the majors.
Houston Astros
What TGG Predicted: 74-88 (fifth)
What Actually Happened: 86-76 (second)
The scoop: The Astros were a mirror image of the Cubs—a cocky young team that hit for power, struck out often sans apology, fielded a top-line pitcher and ascended more quickly than expected while yearning to end a long championship drought. (At least the Cubs once won a World Series. The Astros never have.) With the majors' lowest payroll, Houston took advantage of a weak start among AL West opponents and held first place for the bulk of the season before collapsing in late head-to-head competition against the eventual divisional champion Rangers. Visions of a Cinderella October vanished with another collapse in the ALDS against Kansas City, blowing a four-run lead late in what would have been a series clincher.
Best of Show: Dallas Keuchel successfully finished his short journey from ineffective young strike thrower to Cy Young Award worthiness, notching a 20-8 record (including a record-setting 15-0 mark at home) with a 2.48 ERA before stifling the Yankees at New York in the AL Wild Card playoff on three days' rest.
Where Did You Come From: Will Harris, a 31-year-old minor league journeyman with scant experience in the bigs, proved he's here to stay with a 1.90 ERA and 13 holds in 68 appearances.
Where Did You Go: Remember Jon Singleton, for whom the Astros gave a five-year, $10 million contract on the eve of his major league debut? Not too many others do, either. The young slugger spent most of the year in Triple-A Fresno (hitting a meek .254) and could only manage nine hits (including one homer) in 47 big-league ABs.
It's Interesting to Note: Evan Gattis: 11 triples, no steals.
Los Angeles Angels of Anaheim
What TGG Predicted: 86-76 (second)
What Actually Happened: 85-77 (third)
The scoop: The 'We're-No-Angels' Angels overcame one controversy after another (the departures of Josh Hamiltonand GM Jerry DiPoto, C.J. Wilson's clubhouse-splitting injury saga, class-insensitive marketing tactics) and briefly took the division lead over Houston before a miserable August crippled their postseason hopes.
Best of Show: As Mike Trout went, so went the Angels. The 24-year-old wunderkind astonished anew with a .298 average and 41 homers—but he had a rough August (.218, one homer) and the Angels (10-19) followed suit. Still, he'll likely finish second in the AL MVP vote behind Josh Donaldson.
Where Did You Come From: After four years languishing on the Kansas City bench, Johnny Giavotella took over as the everyday second baseman for the Angels and performed a somewhat successful impersonation of the departed Howie Kendrick, hitting an admirable .272.
Where Did You Go: Jered Weaver's velocity de-accelerated to an average radar reading of 84.9, and it hurt the veteran ace—resulting in his first losing record (7-12) over his 10-year career while setting personal worsts in wins and ERA (4.64).
It's Interesting to Note: The Angels finished eight games above .500 but allowed 17 more runs than they scored. (By comparison, Houston won just one more game but outscored their opponents by 111 runs.)
Seattle Mariners
What TGG Predicted: 90-72 (first)
What Actually Happened: 76-86 (fourth)
The scoop: Like most experts, we always seem to read the Mariners wrong. We expect them to suck, and they surprise. We expect them to surprise, and they suck. This year, we went for broke, saying the Mariners would reach the World Series. Go ahead, laugh—but nobody's laughing in Seattle after a dismal, disappointing fourth-place finish made possible by continued paltry hitting and a scattered pitching staff, all of which has led to the dismissal of embattled, long-time GM Jack Zduriencik and manager Lloyd McClendon.
Best of Show: First-year Mariner Nelson Cruz gave Seattle's offense plenty of spark with a .302 average, 44 homers and 93 RBIs—thus becoming the seventh player to hit 40-plus dingers in back-to-back years playing for different teams.
Where Did You Come From: Just when we thought that the injury-hampered Franklin Gutierrez was gone for good, he comes roaring back—hitting an inspired .292 with 15 homers and 35 RBIs in just 59 games following three years of various aches and pains (he missed all of 2014).
Where Did You Go: At 38, closer Fernando Rodney lost it for the Mariners, saving 16 games in 22 chances with a dreadful 5.68 ERA. Seattle put him on waivers in August, and the Cubs snagged him.
It's Interesting to Note: Seattle catchers combined to hit .160 with 29 walks and 178 strikeouts.
Oakland A's
What TGG Predicted: 84-78 (third)
What Actually Happened: 68-94 (fifth)
The scoop: GM Billy Beane has often been labeled a genius for his deft handling of talent amid a tight budget, but the A's forgettable 2015 season likely will not represent his finest hour, as recent A's (Josh Donaldson and Yoenis Cespedes among them) enjoyed the postseason spotlight elsewhere. Oakland got off to a decent start but once the unloading of players began (well before the trading deadline, we might add), the A's played like a defeated team with no sense of purpose. To wit: On August 13, the A's led the AL with a 3.47 team ERA; it was 5.83 afterward, dropping Oakland to 11th to end the year.
Best of Show: Sonny Gray continued to give the A's an A-list presence in the staff, going 14-7 with a 2.73 ERA that was third best in the AL. But you got to figure that, in Oakland's 'everyone's tradable' environment, he's got to be hearing people telling him: "You're next."
Where Did You Come From: Rookie outfielder Billy Burns (.294 average, 26 steals) showed up as the kind of player the Coliseum's drum-banging bleacher fans cherish to death: Fearless, loyal, and one who shows an unabashed love for the game.
Where Did You Go: Ike Davis is still trying to find the groove that led to 32 homers with the Mets in 2012; it didn't really happen with Pittsburgh last season, and it certainly didn't happen with Oakland in 2015, popping only three homers in 214 at-bats to go along with a .229 average.
It's Interesting to Note: The A's threw only 627 pitches at 95+ MPH, by far the lowest total in the majors.

Baseball 2015: This Great Game's Fearless Predictions Who will reign as the best, worst and most surprising baseball teams for the upcoming 2015 season? Read our predictions here and see if you agree.

2015: A Royal Silencing of the Doubters The Kansas City Royals, perplexed over a lack of respect, get mad and even by proving the prognosticators wrong with a well-deserved world title.