Baseball 2015: This Great Game's Fearless Predictions
Who will reign as the best, worst and most surprising baseball teams for the upcoming 2015 season? Read our predictions here and see if you agree.
By Eric Gouldsberry and Ed Attanasio, This Great Game—Posted March 17, 2015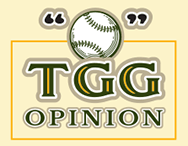 This is the time of year where I tell the 30 major league teams how they're supposed to do. Most of them do as they're told. Others disobey.
Last year, I told the Milwaukee Brewers that they would be the surprise team of baseball. For three-quarters of the year, they did as I ordered. Then they skipped out on the final six weeks of the season. I told the defending world champion Boston Red Sox not to return to the playoffs. They complied. Washington, St. Louis, Los Angeles, San Francisco, Detroit and even Kansas City heeded my request to make the postseason and, dutifully, they did. Tampa Bay, Cincinnati and the New York Yankees did not. They disobeyed.
More than not I get it right, but why can't these other teams listen and do as I say? Yes, I'm talking to you, Cleveland, you who decided to win again with some pitcher named Kluber you never told me about. I'm talking to you, Baltimore, you who I vanquished to the AL East cellar before sprinting off and winning 96 games. I'm talking to you, Texas, you who was contracted to win 86 games before embarking on this weird act of players dropping like flies in scenes reminiscent of Contagion.
All in all, I was fairly proud of my picks and understanding of the fact that some things you can't just foresee, like Corey Kluber and the size of the Rangers' disabled list. And I do get a kick out of this—unlike Ed, who in the sidebar at right explains just how tough the prognostication business has become and why he just doesn't have the stomach to do it anymore.
This year's decrees, er, predictions, yield some interesting choices—some safe, some out there. And Ed, ever the diplomat, has at least given his at-a-glance choices at the bottom. So now, it's up to the teams and their players to follow our orders and do as they're told. Because if they don't, I'll channel Hans Blix from Team America and get very angry and, six months from now, write a column telling them how angry I am.
NL East
By making just one, but rather expensive, offseason move with the addition of Max Scherzer to a rotation that's already top of the line—think Atlanta when it brought on Greg Maddux in 1993—the Washington Nationals instantly became preseason favorites to win it all. Outfielder Bryce Harper seems to agree, telling the baseball world to "give me my ring." Maybe that's not going to be the rallying cry for his teammates—it will be chalkboard fodder for opponents—but you've got to think that the Nationals are feeling pretty good about their chances. The rotation could be one for the ages: Scherzer, followed by Stephen Strasburg, followed by Jordan Zimmermann, followed by Gio Gonzalez, followed by Doug Fister—yes, the #5 guy who led the team in wins and ERA last year. How good is this group? Tanner Roark (15-10, 2.85 in 2014) suddenly finds himself as a long reliever. To provide these pitchers the support they'll sometimes need, there's Harper, still in search of that breakout year; fragile Ryan Zimmerman, who's moved to the relatively pain-free post at first base; and Anthony Rendon, who's taken Zimm's old spot at third after a splendid (and underrated) performance last year. This is not a perfect team, with a potentially unsettled bullpen and Jayson Werth's health/lead-weighted accelerator foot (memo to Jayson: 95 is a local route, not the speed limit), but overall it's all set up very nicely for second-year manager Matt Williams, whose job will be not to screw it all up—as he did last October by removing Zimmermann one out too early against the Giants.
Two years ago, the Miami Marlins blew up an expensive roster and slugger Giancarlo Stanton, left behind to stay, threw a massive Twitter fit. But now Stanton's feeling a little better—not just because he received the largest guaranteed sports contract in history during the winter, but also because the Marlins have again decided to beef up its roster (and thus its payroll) with a makeover that's just as aggressive—but also smarter than their shopping spree of 2012. They have pilfered the NL West to rebuild their infield with ex-Diamondback Martin Prado at third, ex-Dodger Dee Gordon at second and ex-Giant Michael Morse at first while giving veteran weight to the rotation with former Cincinnati ace Mat Latos and innings-eater/East Coast hater Dan Haren. The key here is that little has been lost in the transition; there's further development to be expected among young outfield returnees Christian Yelich and Marcell Ozuna and pitcher Jarred Cosart, who looked sharp after a midseason deal brought him from Houston. If the Marlins can hang with Washington through the end of June—about the same time that wunderkind pitcher Jose Fernandez is due back after Tommy John surgery—they've got a shot at pulling off an upset.
There seems to be a little fight in the New York Mets these days. The front office insists they've got a contender on their hands, players are mouthing off on various subjects from Bryce Harper to Billy Bean and, on this club, not only is there no crying in baseball, there's also no eating lunch during a game as top prospect Noah Syndergaard found out the hard way early in camp. Former Met Tug McGraw once famously shouted, "You Gotta Be-lieeeve," and his team took it to heart, all the way to the World Series. This roster could be Mets 1973, 2.0: A ballclub that's not going to score many runs—not with less-than-vintage David Wright, scuffling Curtis Granderson and newly-acquired 36-year-old Michael Cuddyer among your biggest offensive threats—but it does have the potential to stifle its opponents with an impressive staff that includes reigning Rookie of the Year Jacob deGrom, the ageless (42) Bartolo Colon and, if he's back to form, Tommy John graduate Matt Harvey. (All that, while a hungry Syndergaard waits in the wings.) After six straight losing seasons, can this version of the Mets make everyone believe? Well, owner/investment bungler Fred Wilson was recently named head of the MLB Finance Committee, so anything is possible.
These are lame duck days for the Atlanta Braves, whose ownership looks ready to patiently yawn its way through the next two years at a suddenly disdained Turner Field while a new ballpark gets built north of town. Such attitudes have seeped into the roster, pared down over the winter with the departures of Jason Heyward, Justin Upton, Evan Gattis and two-Tommy-Johns-and-you're-out pitchers Kris Medlen and Brandon Beachy. The tradeoff doesn't look endearing to Braves fans. New arrivals include ex-Oriole Nick Markakis, who's probably seen his best days and has a bad back to boot, and ex-everybody Jonny Gomes, perhaps the ultimate challenge to the new pace-of-play rules with his maddening habit of adjusting every piece of his uniform between pitches. There's also a new name in center field, but it's only B.J. Upton and his .194 average over his past two seasons in disguise (he now goes by Melvin Upton Jr.). Granted, the Braves aren't awful—they still have top first baseman Freddie Freeman, exemplary shortstop Andrelton Simmons, a tough (if somewhat inexperienced) rotation led by Julio Teheran and the game's best closer in Craig Kimbrel—but if it looks like a lame duck, walks like a lame duck and quacks like a lame duck, it is a lame duck.
It's always sunny in Philadelphia, except in the clubhouse of the Philadelphia Phillies. There may be no place more depressed right now; trade rumors are rampant, and the front office has publicly admitted that it has written off any attempt to contend until at least 2017, as the generation gap they failed to fix over the last four years has finally come home to roost. Wow, talk about a challenge for the marketing department trying to fill what's sure to be a lot of empty seats at Citizens Bank Park. Perhaps the players can rally together and fight the perception that they'll be the majors' worst team, but that's a hard thing to do for veteran Phillies like Ryan Howard, Cole Hamels, Cliff Lee and Jonathan Papelbon when they feel the need to keep their bags packed, just in case. Beyond dynamic center fielder Ben Revere and Chase Utley—the only Phillie left from glory days gone by who still has something in his bat—the offense looks DOA; beyond Hamels and Lee (who's in springtime trouble with a bum elbow), the rotation is a near-disaster. The whole season could blow up if the Phillies don't show a little vitality to start—but then again, that's exactly what everyone's expecting. Not just outside the Phillies clubhouse, but probably inside it as well.
Predicted Finish: Washington 95-67, Miami 84-78, New York 79-83, Atlanta 74-88, Philadelphia 65-97.
NL Central
It's a tough world within the NL Central, arguably baseball's most competitive division as all five teams sense legitimate hopes of taking the top spot. But here's a word to the wise and unwise alike in assessing this group: Don't be fool to leave the St. Louis Cardinals out of the conversation. This is a team whose front office is as sane and shrewd as any in the game; after all, you don't get to the NLCS four straight years by accident. Can the Redbirds make it five straight? Hard to argue against the notion, with veteran performers in ace Adam Wainwright, catcher Yadier Molina and outfielder Matt Holliday; potential rising stars in first baseman Matt Adams, second baseman Kolten Wong and starting pitcher Michael Wacha, all of whom still possess upside value; and the Cardinals have now obtained, in what may be baseball's most intriguing offseason deal, former Atlanta outfielder Jason Heyward—who, by being plugged into this lineup, could raise his game and finally approach all those lofty expectations expected of him back in Atlanta. The Cardinals are well run, well oiled, have few weaknesses to exploit and, most importantly, simply know how to win. They should prove that once again well into October.
Kind of like the Hollywood stars who smile on the Oscars' red carpet and exclaim, "I'm just happy to be nominated," the Pittsburgh Pirates were just happy to get over the .500 hump after two decades of nothing but losing. But now that they've been winning for two years, the bar on expectations has risen and the Bucs look to do more than just reach the playoffs. Offensively, they certainly have the dynamic to apply some major October hurt, featuring the game's most exciting outfield in Andrew McCutchen, Starling Marte and sophomore Gregory Polanco, Throw in Josh Harrison (.315), who enjoyed a breakout 2014 campaign, slugger Pedro Alvarez (who's moved to first and no longer has to worry about creating defensive havoc at third) and intriguing Korean import Jung Ho Kang at shortstop, and there's no denying the excitement level at PNC Park. But a suspect rotation, a lack of depth and the pivotal free-agent loss of catcher Russell Martin (replaced by yet another ex-Yankee in Francisco Cervelli) does provide challenge for a team that's trying to kick it into overdrive.
The Milwaukee Brewers have introduced a "timeless ticket" in which, for a cool $1,000, you can watch any 10 Brewers home games of your choosing in the future—including one Opening Day or postseason contest. If the World Series is on the mind of any purchasers, they may have to wait—certainly past this year, anyway. Last season, the Brewers were a good team playing way over their heads until they fell apart down the stretch. We'll see what kind of mettle the team is made of following that experience—but in this tough division, its chances of again catching anyone by surprise will be difficult. The Brewers do possess a strong lineup with few holes—that is, so long as outfielder Khris Davis, shortstop Jean Segura and second baseman Scooter Gennett can continue their ascensions without further bumps. Meanwhile, it will be interesting to see how potent a pain- and steroid-free Ryan Braun can be after suffering from a bum thumb all of last year. What will keep the Brewers from being a true contender is a thin rotation with a worrisome back end, itself backed up by an average-at-best bullpen. So for those of you in possession of that timeless ticket, choose your games wisely—and be patient.
You have to assume that the Cincinnati Reds must be better this year. Especially after their three biggest hitting stars—first baseman Joey Votto (.255 average, 100 games missed), slugger Jay Bruce (.218 average, 18 home runs) and second baseman Brandon Phillips (.266 average, eight homers)—all misfired in 2014 and played a big role in grounding the Reds' attack, which ended with the majors' second-worst batting average after San Diego. (The Padres have the excuse of playing in a pitcher's paradise. The Reds don't.) Especially after their relievers turned in the majors' second-worst bullpen ERA, after Colorado. (The Rockies have the excuse of playing in a hitters' paradise. The Reds don't.) Nobody expects the aforementioned to flatline again, but no one's talking World Series in Cincy, either. What Reds fans are obsessing over are topics like Votto's love of the walk and how long free agent-to-be ace Johnny Cueto will last in a Reds uniform this season. But have faith, Cincinnati: When Deadspin does its "Why your team sucks" bit on the Reds, realize that your team doesn't suck that much at all; it just needs to regain its health, focus and footing. I'm just not sure they can do all three at once.
It's all about the renovation with the Chicago Cubs these days, with both their ballpark and roster undergoing a makeover. Both are much needed, and while the bleacher bums await their new seats behind the Wrigley ivy, the roster has created a bit of offseason buzz with the arrival of ace pitcher Jon Lester and, from Tampa Bay, first-class manager Joe Maddon—all on top of a salivating batch of top prospects in outfielder Jorge Soler, second baseman Javier Baez and, no more than a month or so into the season, third baseman Kris Bryant. Should you believe the hype? Yes, but just a little. These Cubs are not going to the World Series for the first time in 70 years; they're not even going to the postseason. But they are headed in the right direction. Gone, Cubs fans hope, are recent years of deadwood offense and overachieving pitchers rewarded by getting traded at midseason. Here, to stay, are all those young talents and the managerial magic of Maddon, who'll certainly keep everyone loose in the clubhouse with his guest list of sideshow attractions. But the Cubs are a mostly young and inexperienced squad with some veteran gist (Lester, catcher Miguel Montero, shortstop Starlin Castro and near-peak first baseman Anthony Rizzo) but also a weak staff even with Lester included; if it was better, then Edwin Jackson still wouldn't be hanging around. Wrigley Field will be revamped and friskier, but still expect as many losses as wins.
Predicted Finish: St. Louis 91-71, Pittsburgh 88-74, Milwaukee 83-79, Cincinnati 81-81, Chicago 80-82. 
NL West
There's been a good dose of winning and drama in the world of the Los Angeles Dodgers of late; they'd like to keep the former and do away with the latter. To that end, they've shipped off Matt Kemp, let Hanley Ramirez seek free agency and bid goodbye to the retired Josh Beckett. With more baseball-focused arrivals in infielders Jimmy Rollins, Howie Kendrick and pitcher Brandon McCarthy, the Dodgers are less TMZ, more C-SPAN. Does this make the Dodgers more talented? No. Are they better? Yes. The Dodgers offer baseball's best 1-2 pitching punch with Clayton Kershaw and Zack Greinke, the unpredictable antics of Yasiel Puig (a year older and, hopefully, a year wiser), terrific supporting cast members in Justin Turner (.340 in 288 at-bats) and outfielder Scott Van Slyke, and great prospects in center fielder Joc Pederson (who may keep Andre Ethier on the bench, even with Kemp's departure) and infielder Alex Guerrero. The Dodgers will continue to be must-see-TV for the locals—or at least, those who still aren't being shut out by their L.A. cable provider—just with a lower tabloid factor. Making the playoffs should be a cinch; once there, all the Dodgers need to do is avoid the Cardinals.
It's mystifying that free agents aren't falling over each other to join the San Francisco Giants. Here's a team that's won three World Series in five years, employs the game's best manager (Bruce Bochy) and a solid front office, and performs in arguably the majors' most beautiful ballpark that is always filled. And yet, baseball's #1 spent most of the offseason finishing #2 in acquiring new talent, barely losing out on Jon Lester, Pablo Sandoval (who was never coming back anyway) and all those Cuban prospects. So who's new in San Francisco? Try third baseman Casey McGehee, who a few short years ago was trying to rediscover his game in Japan, and outfielder Nori Aoki, who the Royals didn't mind letting go. A full, productive year from first baseman Brandon Belt might make up for the power vacuum created by the loss of Sandoval (now with Boston) and Michael Morse (now with Miami), but as always, the offense is not the Giants' strength. Pitching is. But even there, doubts linger. Will World Series hero Madison Bumgarner burn out? Will Matt Cain bounce back after an injury-plagued 2014? Does Tim Hudson, Jake Peavy and Ryan Vogelsong have anything left? Will Tim Lincecum ever turn it around? By hook or by crook, the Giants will find a way to reach the playoffs—and as the team has showed during every even-numbered year this decade, the real season begins in October.
No team did a bigger makeover of its roster this past offseason than the San Diego Padres. Some would say that the Petco Park marquee has been brightened. Wrong. It hasn't been brightened; it's been turned on after years of complete no-name obscurity. The newfound publicity should translate to higher ticket sales, but whether it translates to higher win totals—high enough to get the Padres to the playoffs—remains in question. Offensively, the team's strength will undoubtedly come from a revamped outfield (Matt Kemp, Wil Myers, Justin Upton) that's bound to jumpstart a moribund hitting attack that, in 2014, was one of the worst in recent memory. On the mound, James Shields was plucked through free agency and strengthens a rotation fronted by Andrew Cashner and the underrated Tyson Ross. Last year's holdovers learned how to compete by attrition (and they did feisty well, collecting 77 wins), but with the new collection of talent—all of it adorned with postseason experience—brings heavy expectations. And as we've seen in past years with mid-market teams "going for it," things don't always work out.
On the surface, you'd think the Arizona Diamondbacks are in good hands given that they're now run upstairs by Tony La Russa and Dave Stewart, two major components in the Oakland A's glory run of 25 years earlier. But to win as the A's did, you need well-balanced All-Star talent. The Diamondbacks aren't there yet—in fact, they're not even close. They have the makings of something on offense, with the return of Paul Goldschmidt after an injury-shortened 2014, Cuban émigré Yosmany Tomas taking over at third base and a couple of young outfielders (A.J. Pollock and David Peralta) hoping to prove that their impressive efforts of a year ago weren't cases of overachievement. But the big problem for the Diamondbacks is their pitching staff, a potential garbage dump from an underwhelming rotation (even with the addition of ex-Ray Jeremy Hellickson) to a bullpen led by a closer (Addison Reed and his 4.20 career ERA) who really shouldn't hold the job, but has it because no one's better. La Russa and Stewart might prefer a time machine to send up Jose Canseco, Mark McGwire, Dennis Eckersley and a younger Stewart to help, but science has yet to perfect the technology. So they're stuck with this bunch.
The dilemma for the Colorado Rockies is similar to that of Arizona's—only worse. That they led the NL with a .276 average last season is completely fraudulent, because away from the mile-high confines of Coors Field, they hit .229 and finished 29th among road teams. Worse, not only did the Rockies sport the majors' worst team ERA at home, it was dead last on the road as well. While the rest of the NL West went to great offseason pains to improve (okay, except for the Giants—but they're the world champs), the Rockies stood dangerously pat, their only acquisition of note being a back-line starter (Kyle Kendrick) with a career 4.39 ERA away from Coors Field. The Rockies are hoping—praying, actually—that any improvement will come internally via full healthy campaigns from their two star hitters, shortstop Troy Tulowitzki and outfielder Carlos Gonzalez. Two guys who, it must be noted, have missed a combined 527 games over the past three years. The only reason the Rockies won't lose 100 games is that they know how to slug out a .500 record at Coors Field. The road, on the other hand, will continue to be about as rough as the one Viggo Mortensen and his kid took a few years back.
Predicted Finish: Los Angeles 91-71, San Francisco 87-75, San Diego 85-77, Arizona 72-90, Colorado 66-96.
AL East
The American League is, in short, up for grabs. There are no powerhouses or dogs; each of the 15 teams has both strengths to brag about and weaknesses to contend with. Which brings us to the Boston Red Sox, who look ready to re-take command of an AL East full of imperfect rivals after falling through a trap door and into the cellar last year. The Red Sox have powered up their lineup with veteran free-agent catches Pablo Sandoval and Hanley Ramirez, and they'll be able to see what exciting young outfielders Rusney Castillo and Mookie Betts can do over a full year. But Boston's pitching, though stabilized after being torn apart last midseason, remains a question mark—with five mid-level starters (unless Clay Buchholz can finally right himself) and a bullpen led by a 40-year-old closer (Koji Uehera) on the verge of burnout. Then there's the soap opera factor, as melodrama can't be ruled out at Fenway—not with Sandoval's famous gut already igniting top 10 lists from David Letterman, David Ortiz bitching about having to stay in the batter's box, and an overcrowded outfield that's going to lead someone to complain. All that said, the Red Sox have souped up the engine and look ready to power themselves to the top, past four other AL East teams that have even bigger issues…
…which brings us to the New York Yankees. Yes, hear those three words and the next three to come to your mind are probably Alex, Rodriguez and circus. But the Yankees have bigger problems than the presence of the (rightly) scorned Rodriguez, who will try and catch up to speed after 18 months off—and three months shy of his 40th birthday. In today's younger, amphetamine-clean game, eight of nine Yankees in the projected Opening Day lineup are over 30, with many of them playing on the downsides of their careers; the shaky rotation is walking a tightrope with fragility dogging its top three starters (Masahiro Tanaka, CC Sabathia and Michael Pineda); and Derek Jeter is no longer around to provide guidance on what it takes to be a winner. With so much overpaid veteran talent and not much in the way of hot young prospects (save for electric likely first-year closer Dellin Betances), the Yankees are close to being where the Philadelphia Phillies were a few years ago. And that's a frightening thought for Yankee fans.
I was totally amazed last year by the ability of the Baltimore Orioles to win so many games using mirrors apparently stolen from the Oakland A's. The O's took their magician's act all the way to the ALCS essentially without three key offensive performers (Chris Davis, Manny Machado and Matt Wieters) and a no-name rotation that, I assume, overachieved. Perhaps the Orioles are thinking just having the three big guys back will be improvement enough (Davis, by the way, gets his Adderall this year without penalty) as they only seemed to spend offseason moolah on lawyers fighting the Washington Nationals in court over MASN profits. But they're also going to have the tough task of overcoming the loss of 40-homer guy Nelson Cruz and long-time Oriole favorite Nick Markakis. The Orioles are a sturdy outfit that consistently ranked high in hitting, pitching and defense, a testament to the superb coaching staff led by manager Buck Showalter—but it remains to be seen how many rabbits he's got left to pull out of his hat.
Armageddon finally came to St. Petersburg this past winter—sorry, the Tropicana Dome wasn't one of its casualties—as the Tampa Bay Rays lost both manager Joe Maddon and GM Andrew Freidman, the two prime architects of the team's recent winning ways. So who's minding the store now? Try two first-timers in thirtysomething GM Matt Silverman and manager Kevin Cash, whose most prestigious baseball employment to date was as Cleveland's bullpen coach. Can the two successfully mimic Maddon and Friedman and conspire to squeeze every bit of effort from a young (yet promising) rotation and a lineup that, beyond third baseman Evan Longoria, isn't going to scare too many opponents? Some experts are suggesting that the Rays can catch everyone by surprise and take advantage of a broken AL East, but I'm skeptical. After all, it's tough bouncing back from a nuclear winter.
Thanks to the Kansas City Royals, the Toronto Blue Jays now own the majors' longest active postseason drought at 21 years. That may seem a wild thought to those of us who still remember their back-to-back conquests of the early 1990s like it was just yesterday—but hey, time flies. So what must the Blue Jays of present do to scratch their name off the top of the waiting list? Quite a bit, actually. They were cunning enough to sign free agent catcher Russell Martin and acquire superb Oakland third baseman Josh Donaldson to bulk up an offense that already includes prodigious mainstays in Jose Bautista and Edwin Encarnacion, but all that still can't hide the fact that Toronto has major weaknesses with an inexperienced outfield beyond Bautista, a thin rotation and an underwhelming, unsettled bullpen with no established closer. A positive burst of youth from top pitching prospect Aaron Sanchez and rookie center fielder Dalton Pompey (yes, the "Pompey eruption" references await) is vital for the Blue Jays to shake off their ceaseless playoff absence.
Predicted Finish: Boston 87-75, Baltimore 82-80, New York 82-80, Tampa Bay 78-84, Toronto 76-86.
AL Central
The Detroit Tigers enter the season on a tenuous note as top hitters Miguel Cabrera and Victor Martinez work hard to recover from offseason injuries and be game-ready for Opening Day. Once the two stars reach 100%—and they should, sooner than later—the rest of the Tigers will certainly kick into gear and retake the AL Central from a weakened Royals team. Beyond Cabrera and Martinez—who combined last year for a wowing .323/.387/.544 slash line—the Tigers have added dynamic outfielder Yoenis Cespedes and have young shortstop Jose Iglesias back in the fold after missing all of last season to bad knees. And while Max Scherzer has departed, David Price remains for at least one more year to provide ace companionship with veteran Justin Verlander, who continues to learn how to succeed without his once-dominant fastball. The bullpen, with a roll call of former big names (Joe Nathan, Joakim Soria, Joba Chamberlain) who've all seen better years, remains the team's biggest weakness—but the combined weight of talent and experience is heavier than anything else this division has to offer.
Can the Kansas City Royals sustain the magic of last year's pennant-winning run, or will they become the latest small-market flash in the pan? Some fans may show concern over the loss of long-time DH Billy Butler, top starter James Shields and outfielder Nori Aoki, but much remains—including the core of the homegrown cast (Alex Gordon, Eric Hosmer, Salvador Perez and Mike Moustakas), great speed on the bench and that fantastic bullpen trio of Wade Davis, Kelvin Herrera and closer Greg Holland. Plus, they've added a midline starter in Edinson Volquez and three former stars (Alex Rios, Kris Medlen and Kendrys Morales) who may or may not have anything left. There's no doubt that the Royals remain a playoff-worthy team, but one wonders if the peak has already been reached.
The last two times I had to make a preseason verdict on the Cleveland Indians, I stood unconvinced that this team could win. And each time, I was proven wrong. Will I make the same mistake a third time? Other prognosticators have made the Indians something of a springtime darling after the Tribe flourished late last year thanks to breakout performances from outfielder Michael Brantley and eventual AL Cy Young Award winner Corey Kluber. But I'm just not feeling it yet with the Indians. One look at the roster and you wonder, how do they do it? Besides Kluber, no one else won 10 games last year—but then again, no one lost 10 which points to a staff in an unsettled state. It remains so with a slim rotation beyond Kluber and Carlos Carrasco, who also thrived late last year. Maybe if third guy Trevor Bauer finally emerges as has been predicted, or if second baseman Jason Kipnis and DH Nick Swisher can bounce back from awful off-years, the Indians will prove me wrong again—but Kluber and Brantley need to maintain their terrific numbers of 2014. I'll give the Indians .500, but nothing more.
Few teams effectively addressed their weaknesses during the offseason as well as the Chicago White Sox. They brought in outfielder Melky Cabrera and DH Adam LaRoche to give impressive sophomore slugger Jose Abreu protection when essentially he had none last season. They signed Jeff Samardzija to help solidify the rotation behind Chris Sale. They acquired closer David Robertson to prop up a bullpen so awful last season that the more shameless among us began to delight in how Hawk Harrelson would explode on air in the TV booth. All of these moves will make the White Sox a better team, but not necessarily a good one. The supporting cast (shortstop Alexei Ramirez, center fielder Adam Eaton and starting pitcher Jose Quintana) will need to stay sharp to lift the Pale Hose toward the top, but too many question marks remain.
The Minnesota Twins are ready to hit their way into contention. Now if only their pitching would follow suit. Last season, we saw the first rumblings of the coming offensive storm at Target Field, with Danny Salazar (.319, 20 steals in 101 games), Kennys Vargas (nine homers and 38 RBIs in 53 games) and Oswaldo Arcia (20 homers in 103 games) thundering onto the scene; still to come are top prospects Byron Buxton (rated by some as the top blue-chipper in the majors) and Miguel Sano, though probably not this year…well, maybe not this year. Under the direction of first-year manager Paul Molitor—who knows a thing or two about hitting—these guys should get good education on top of their raw talents. Along with veteran smackers like Joe Mauer and once-and-current Twin Torii Hunter, Minnesota looks awfully good at the plate—but it's simply awful on the mound, with little enhancement done to a rotation that placed dead last in ERA (5.06), batting average allowed (.290) and losses (70) in 2014. Without improvement, the starters could wreck any chances of the Twins becoming this year's big league surprise. So for now, just bet the over on the Twins—not their total wins, but the total score of any game they're a part of.
Predicted Finish: Detroit 87-75, Kansas City 84-78, Cleveland: 81-81, Chicago: 79-83, Minnesota: 74-88.
AL West
This may be the Seattle Mariners' time. After quietly putting together a positive campaign in 2014, the M's have bumped up their roster here and there and look ready to make a move on a weaker AL West—and frankly, the whole league in general. There's well-rounded star talent with a rock-solid hitter in Robinson Cano, a worthy slugger in newly-acquired Nelson Cruz, an emerging All-Star at third in Kyle Seager, a dominant ace in Felix Hernandez and a proven closer in Fernando Rodney, who still looks to have it in his late 30s. Like every other AL roster, this one isn't foolproof; there's weak hitting to be found at more than a few positions, too much fragility at the back end of the rotation—where James Paxton and Taijuan Walker will try again to prove their promising gains over a full year—and beyond Rodney, the bullpen is a cross-your-fingers proposition. But to paraphrase General Buck Turgidson from Dr. Strangelove, the Mariners have a damn good chance of catching the competition with their pants down.
There was a time, not very long ago, that the hitting of the Los Angeles Angels of Anaheim carried the team while a delicate pitching staff struggled to look competent. Now it's the other way around, which is hard to believe given the Angels field the game's best offensive talent in Mike Trout. Somebody else in the Angels' lineup has got to step it up this season, because Howie Kendrick has moved up to Dodger Stadium, Albert Pujols isn't getting any younger, David Freese just can't seem to regenerate the postseason magic of 2011 and Josh Hamilton—well, he's got bigger issues to tackle than baseball as of this typing. Barring a complete collapse, the Angels should sneak in as a wild card thanks to a strong rotation backed by a cache of young guns (Garrett Richards, Matt Shoemaker and prospect Andrew Heaney) and a bullpen that, last year at least, was lights out. So expect arms over bats and wins over losses—just probably not enough to catch Seattle.
Has Billy Beane gone mad? Some declared the Oakland A's GM's over-tinkering of the roster as business as usual, but over-the-top might be a better description. Think about this: Of the nine players in the A's 2014 Opening Day starting lineup, only two remain as likely starters a year later. Gone is third baseman Josh Donaldson, who the A's still had control of through 2018 but apparently was becoming too expensive even through arbitration. Gone is slugger Brandon Moss. Gone is catcher Derek Norris. Gone is infielder Jed Lowrie. Gone is staunch reliever Luke Gregerson. Gone, gone, gone. In their place, veterans have arrived in long-time Tampa Bay mini-star Ben Zobrist, ex-Kansas City DH Billy Butler and a boomer in Ike Davis. More importantly, the pitching staff with the majors' third-best ERA (3.22) remains less altered and still formidable from ace (Sonny Gray) to closer (Sean Doolittle). So is Mr. Beane burying the 2015 season with the same shovel Lew Wolff wanted to use to start digging out a new San Jose ballpark? As I've said time and time again, never underestimate the madness of Billy Beane. Because the A's will always surprise you when you least expect it.
President Ford once said, "Our long national nightmare is over." If only the Texas Rangers were so lucky. For them, the torment continues after a 2014 campaign so injury-wracked, they had to employ a major league-record 64 players including 36 pitchers (not counting the three position players who performed emergency relief). Whatever gremlin got free reign of the Whack-a-Ranger console is still at it; already at camp, the team has lost ace Yu Darvish to Tommy John surgery while one-time #1 prospect/infielder Jurickson Profar will miss a second straight season with shoulder issues. Tanned, rested and ready (or at least, as of this typing) after injurious times in 2014 are über-slugger Prince Fielder, outfielder Shin-Soo Choo (remember him?) and starting pitcher Derek Holland, who along with key offseason pickup Yovani Gallardo will attempt to cover the void left by Darvish. For the sake of third baseman Adrian Beltre and shortstop Elvis Andrus, here's hoping their teammates don't continue to fall like flies, because they may be less inclined to do this all on their own again.
It didn't quite call for a downtown victory parade, but the Houston Astros did reach a few milestones last year in their long ascent from the absolute abyss—reaching the 70-win mark and escaping the AL West cellar, no thanks to the snakebit Rangers. But shake it all out, and the Astros still were the majors' fourth worst team by the record. They're trying, though, and their offseason wheeling and dealing yielded the potential for further, more solid improvement; they've strengthened a horrific bullpen (ML-worst 4.80 ERA and 25 blown saves) by acquiring Luke Gregerson and Pat Neshek, and they've given the lineup somewhat veteran polish (if not clubhouse invigoration, good or bad) in outfielder Colby Rasmus and DH-catcher Evan Gattis. The Astros will hit the ball, or at least they'll try with eight players on the roster who swung and missed at least 100 times in 2014—half of them did it in less than 400 at-bats—but the Astros' front office has shrugged at such alarming numbers, saying that strikeouts "aren't going to concern us." Whatever. Amid the whiffing wilderness stands All-Star second baseman Jose Altuve (.341, 56 steals), who seldom strikes out and reigns as one the game's great weapons. Should the rotation continue to show promise with guys like Dallas Keuchel and Colin McHugh, the Astros will be alright—but a real victory parade is still a long way off.
Predicted Finish: Seattle 90-72, Los Angeles of Anaheim 86-76, Oakland 84-78, Texas 76-86, Houston 74-88.
The 2015 Postseason
The only two teams that have yet to reach the World Series are the Nationals and Mariners—and those are the two I'm putting my money on to meet in October to win it all. It's the predicted culmination of a season in which I'm expecting the NL to stand pat with the same five postseason participants as last year, while the more volatile AL has me sensing some change. Ed, meanwhile, is a tad more daring with his selections, buying into the Cubs' hype while omitting the Cardinals. In the end, he's riding the rejuvenation of the Red Sox all the way to the winner's podium—while I'm anticipating the first championship to be celebrated in the Nation's Capitol since the Senators and a couple of pebbles defeated the New York Giants 91 years ago.
Eric's picks:
NL: Washington Nationals (East), St. Louis Cardinals (Central), Los Angeles Dodgers (West), Pittsburgh Pirates and San Francisco Giants (wild card)
NL Champion: Washington Nationals
AL: Boston Red Sox (East), Detroit Tigers (Central), Seattle Mariners (West), Los Angeles Angels of Anaheim and Kansas City Royals (wild card)
AL Champion: Seattle Mariners
World Series Champion: Washington Nationals
NL MVP: Andrew McCutchen, Pittsburgh Pirates
AL MVP: Mike Trout, Los Angeles Angels of Anaheim
NL Cy Young Award: Jordan Zimmermann, Washington Nationals
AL Cy Young Award: Felix Hernandez, Seattle Mariners
NL Rookie of the Year: Jorge Soler, Chicago
AL Rookie of the Year: Aaron Sanchez, Toronto
NL Comeback Player of the Year: Joey Votto, Cincinnati
AL Comeback Player of the Year: Prince Fielder, Texas
Ed's picks:
NL: Washington Nationals (East), Pittsburgh Pirates (Central), San Francisco Giants (West), Los Angeles Dodgers and Chicago Cubs (wild cards)
NL Champion: Washington Nationals
AL: Boston Red Sox (East), Detroit Tigers (Central), Los Angeles Angels of Anaheim (West) Seattle Mariners and Kansas City Royals (wild cards)
AL Champion: Boston Red Sox
World Series Champion: Washington Nationals
NL MVP: Bryce Harper, Washington
AL MVP: Mike Trout, Los Angeles Angels of Anaheim
NL Cy Young Award: Clayton Kershaw, Los Angeles Dodgers
AL Cy Young Award: Felix Hernandez, Seattle Mariners
NL Rookie of the Year: Kris Bryant, Chicago
AL Rookie of the Year: Henry Owens, Boston
NL Comeback Player of the Year: Matt Cain, San Francisco Giants
AL Comeback Player of the Year: Derek Holland, Texas

Baseball's Best, Worst and Most Surprising: The 2015 Season in Review A look back at the best, worst and most surprising players and teams during the 2015 major league season.