Baseball's Best, Worst and Most Surprising: The 2016 Season in Review
A look back at the best, worst and most surprising players and teams during the 2016 major league season.
By Eric Gouldsberry, This Great Game—Posted October 29, 2016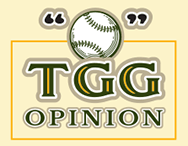 When we make our predictions for the upcoming baseball season, as we do every March, we know that things are not going to always go as expected. Which makes the 2016 season so unexpected. Because, for a change, things pretty much went as expected.
The American League, blessed or cursed (depending on your view) with parity, stayed up for grabs, as we anticipated, with seemingly all but a few teams remaining eligible for postseason play all the way to the final week. Meanwhile, over in the National League, separating the powers from the powerless was a far easier chore with nearly half its teams in tank mode. In the end, it came down to two long-suffering franchises—the Chicago Cubs and Cleveland Indians—looking for their first taste of championship glory in ages. That too was predicted by many.
New faces arrived on the scene, and loudly so with Trevor Story and Gary Sanchez rewriting rookie home run records. Other, more familiar names faded, whether expectedly (Alex Rodriguez), unexpectedly (Prince Fielder) or with heartbreaking sadness (Jose Fernandez).
Games got long again, even as baseball attempted to expedite the fledgling video review process. But umpires were less mindful of batters taking their time between pitches, while pitchers continued to stall on the mound, leading to more murmurs of installing a pitch clock; slow-paced Los Angeles Dodgers reliever Pedro Baez likely increased the average time of game by a few minutes all by himself.
Curiously, home run production shot up 13% to near-record levels, even as the needle barely moved on batting average, which upticked a mere point to .255.  That the sluggers pushed the power envelope wasn't for a lack of trying, once again resetting the bar on total strikeouts by whiffing 38,982 times—an increase of over 4% from 2015, and 27% from those tallied just 11 years ago.
Another symptom of lengthy games was the pitching change, for which we saw more of than ever before. The complete game continued to be an endangered species; there were only 83 of them thrown in 2016, the first time fewer than 100 had ever been logged. Think about it; the 1980 Oakland A's by themselves had more complete games than all 30 teams put together in 2016.
As usual, here's our team-by-team breakdown of the good, bad and most surprising from the 2016 season past. Enjoy.
NL East
Washington Nationals
What TGG Predicted: 84-78 (second)
What Actually Happened: 95-67 (first)
The scoop: With the Nationals' fractured, dissent-filled 2015 campaign still fresh in their minds, pundits treated Washington as something of an afterthought for 2016, despite all the great talent it still possessed. But normalcy returned to the clubhouse under the veteran stewardship of Dusty Baker, with stabilization from outfielder Jayson Werth, infielder Anthony Rendon and starting pitcher Tanner Roark (all of whom were essentially AWOL last year), a second-half charge from inexhaustible rookie outfielder Trea Turner and closer Mark Melancon (picked up from Pittsburgh), and an eye-opening MVP-level effort from first-year Nat Daniel Murphy. All this, despite an 87-point batting average freefall for Bryce Harper.
Best of Show: If Murphy stays in New York, it might be the Mets we're talking about at the top instead. But the veteran second sacker came to Washington and, in 19 games against his former club, collected a hit in every one of them with a .413 average, seven homers and 21 RBIs. Overall, his .347-25-104 line—all easily career highs—makes him a solid favorite for the NL MVP.
Where Did You Come From: Turner dazzled in his big league debut, hitting .342 in 73 games with speed (33 steals) and power (14 doubles, eight triples, 13 home runs). The Dodgers' Corey Seager will get more NL Rookie of the Year votes because he played a full season, but Turner will get more first-round picks among fantasy draft experts next year.
Where Did You Go: The deadline acquisition of Melancon signaled the end of a brief but turbulent reign in D.C. for closer Jonathan Papelbon, who saved 19 games but with a subpar 4.37 ERA. Papelbon asked to be released, sure he'd get a call from another club. None came.
It's Interesting to Note: The Nationals were 51-25 against NL East opponents—but just 32-34 against the rest of the league.
New York Mets
What TGG Predicted: 88-74 (first)
What Actually Happened: 87-75 (second)
The scoop: The reigning NL champs nearly pulled off a repeat performance, underwhelming through much of the season before taking off in the final two months—only to be stopped short of a second straight pennant by the Giants at the NL Wild Card playoff. That they were able to thrive so late with so little of its vaunted starting rotation intact was a head scratcher, but a home run-happy offense (which set a franchise record with 218 jacks) and impressive results from pitching reinforcements Robert Gsellman and Seth Lugo kept them upright.
Best of Show: In his first full year, Noah Syndergaard threw faster than any other major league starter and opponents had a hard time catching up, striking out 218 times with just 43 walks as the tall, long blonde racked up a 14-9 record and 2.60 ERA.
Where Did You Come From: Signed by the Mets after going undrafted in 2011, T.J. Rivera steadily climbed through the minors, hitting over .300 every step of the way—and when finally given his first shot with the Mets midway through August, the second baseman maintained the bar by batting .333 in 33 games. Just when the Mets lost one Daniel Murphy, they may have gotten themselves another.
Where Did You Go: Matt Harvey's follow-up to his outstanding, quasi-audacious 2015 campaign went up in smoke after a 4-10 start with a 4.86 ERA when it was revealed that continued shoulder pain was the result of compressed blood vessels or nerves between the collarbone and rib. And that, folks, is the definition of thoracic outlet syndrome—which Harvey had to beat by having part of his rib removed.
It's Interesting to Note: Curtis Granderson (30 home runs, 59 RBIs), became one of two players this season (the Cardinals' Jedd Gyorko being the other) to accumulate 30 homers with less than 60 RBIs; no one had previously ever done that.
Miami Marlins
What TGG Predicted: 77-85 (third)
What Actually Happened: 79-82 (third)
The scoop: It was an emotionally careening season for the Marlins. There were sweet moments such as Ichiro Suzuki's 3000th career hit and first-year Miami manager Don Mattingly taking six of seven from his former employer, the Dodgers. Then there was the sour, from Dee Gordon's half-season PED suspension in April to, at year's end, the devastating death of young ace Jose Fernandez in a boating accident that sapped the life out of the team and made what little chance it had of making the postseason almost irrelevant.
Best of Show: Fernandez. A 16-8 record, 2.86 ERA and 253 strikeouts over 29 starts. Rest in peace.
Where Did You Come From: This was J.T. Realmuto's second time around the block, and it was a much better one, as the full-time catcher hit .303 with 11 home runs and 12 steals.
Where Did You Go: Wei-Yin Chen was supposed to be a stabilizing force in the Miami rotation after several sound seasons in Baltimore, but all he could bring to his first season of a five-year, $80 million contract was five wins and a 4.96 ERA in 22 starts—with only one win and a 5.49 mark at home.
It's Interesting to Note: Five of the six hardest hit balls (a.k.a. "exit velocity") came off the bat of Giancarlo Stanton, with the absolute hardest at 123.9 MPH on June 9 against Minnesota.
Philadelphia Phillies
What TGG Predicted: 70-92 (fourth)
What Actually Happened: 71-91 (fourth)
The scoop: While almost every other pundit was dumping on the Phillies as the majors' worst team in preseason polls, we thought there was enough spark there to ignite something of a respectable campaign. Despite the majors' lowest run output (less than four per game) and a patchwork pitching staff, there was enough radiance emanating from the rough to forge 71 wins—slightly exceeding our own expectations. A spirited effort, especially from an infield that became the first in franchise history to field four players with 20 or more home runs.
Best of Show: Odubel Herrera was easily the most exciting Phillie to watch, an all-around presence on offense with 15 homers, 87 runs and 25 steals—and although he was error-prone in center field, his fielding range was among the majors' best.
Where Did You Come From: Tommy Joseph, drafted seven years earlier by the Giants and traded to Philadelphia in the deal that sent Hunter Pence out west, made good on his initial audition as Ryan Howard's heir apparent at first base with 21 homers and 47 RBIs in 315 at-bats.
Where Did You Go: Cody Asche once looked like a borderline star on the rise at third base, but an oblique injury in spring training derailed his start to his 2016 season, he lost his job to Maikel Franco when he returned and found himself bouncing back and forth to the minors. A .213 average did not help.
It's Interesting to Note: Only four times in 134 years of Phillies baseball has the team ever gone winless in a homestand of six or more games—and two of those occurred in 2016.
Atlanta Braves
What TGG Predicted: 65-97 (fifth)
What Actually Happened: 68-93 (fifth)
The scoop: The Braves were atrocious as advertised to start the year, hitting just five home runs in their first 25 games before slouching to an 18-46 mark by mid-June. But from that miserable low point, the Braves actually played above .500 (50-47) for the rest of the year, buoyed by an offense come to life courtesy of Freddie Freeman, outfielder Ender Inciarte (.341 in the second half—thank you, Arizona), rookie shortstop call-up Dansby Swanson (.302—thank you again, Arizona). It's all promising momentum going into the team's inaugural 2017 campaign at SunTrust Park.
Best of Show: As Freddie Freeman went, so went the Braves; after a near invisible start to the year, the veteran first baseman caught fire and ended having one of his best seasons yet, hitting .302 with career highs in 34 homers, 43 doubles and 102 runs scored.
Where Did You Come From: After consecutive 50-save seasons at Baltimore from 2012-13, Jim Johnson spent the past three years trying to resurrect his career—and he finally got it back on track with 20 saves and a 3.06 ERA (2.14 in the second half) at Atlanta.
Where Did You Go: Former Angel Erick Aybar, sent to Atlanta in the Andrelton Simmons deal, hit .242 and lacked the consistency that made him such a reliable asset in Anaheim. Swanson's arrival made him expendable, and the Braves moved him back to the American League and Detroit at midseason.
It's Interesting to Note: No team allowed more grand slams than the eight surrendered by the Braves—and they haven't hit one themselves in nearly two years.
NL Central
Chicago Cubs
What TGG Predicted: 98-64 (first)
What Actually Happened: 103-58 (first)
The scoop: No team's Mojo was more robust than the Cubs, who masterfully finished off a five-year plan from 100 losses to 100 wins as just about everything touched within the organization turned to gold while seldom a sour note was heard. (Except for the idiot in the P.A. booth who played Smack My Bitch Up when accused girlfriend beater Aroldis Chapman once took the mound.) Kris Bryant matured into a superstar, Kyle Hendricks and his major league-leading 2.16 ERA gave the team yet one more ace for opponents to worry over, Chapman filled the team's sole weakness at closer after arriving at the trading deadline, veteran backup catcher David Ross became a cult favorite and first-year Cubbie Ben Zobrist loved the land so much, he biked to Wrigley Field in his uniform. The Cubs' 101 wins were the team's most in 106 years, and their +252 run differential was far and away the majors' best.
Best of Show: The hitting tandem of Bryant and Anthony Rizzo represented a double-barreled blast upon opposing pitchers who stood little chance of winning the duel. They both hit for the same average (.292), reached based at the same clip (.385) and Bryant barely outpowered Rizzo (.554 to .544), which is why he'll probably get the NL MVP award.
Where Did You Come From: With Miguel Montero scuffling, Ross too old to start every day and Kyle Schwarber out for the year, Willson Contreras picked things up behind the plate and held his own—hitting .282 with 12 homers in 76 games.
Where Did You Go: Jason Heyward, or more pointedly, his bat—which when used resulted in a wobbly .230 average and career-low seven home runs. His outfielding work certainly made up for it and could result in another Gold Glove, but those offensive numbers were not what the Cubs paid $184 million over eight years for.
It's Interesting to Note: Jake Arrieta's threw the majors' lone no-hitter for 2016, at Cincinnati on April 21; it had been 10 years since less than two were accomplished.
St. Louis Cardinals
What TGG Predicted: 90-72 (second)
What Actually Happened: 86-76 (second)
The scoop: This flock of Cardinals was certainly the most difficult that manager Mike Methany has ever had to guide; although his team benefitted from a lineup that wielded plenty of sock (featuring six players with 20 or more homers), the rotation beyond Carlos Martinez was undisciplined, the bullpen slipped a notch and the defense, although blessed with range, was error-prone. If only the Cardinals had played as well on the road (where they posted a ML-best 48-33 record) as they did at home (seventh worst at 38-43).
Best of Show: As teased above, Martinez turned in a solid 16-9 record, 3.04 ERA and 174 strikeouts, running his two-year mark to 30-16. Barring a Tommy John-like accident, he looks here to stay.
Where Did You Come From: Rookie Aledmys Diaz' lead glove at short will not confuse him for a Gold Glove winner anytime soon, but the Cardinals understandably loved him for a breakout hitting campaign that included a .300 average and 17 home runs.
Where Did You Go: The rollercoaster ride that's been Michael Wacha's major league career to date continued, with a downward dive leading to a 7-7 mark and cringe-worthy 5.09 ERA. A bum shoulder was partly to blame.
It's Interesting to Note: The Cardinals set a major league record with 17 pinch-hit home runs.
Pittsburgh Pirates
What TGG Predicted: 85-77 (third)
What Actually Happened: 78-83 (third)
The scoop: The Pirates' bid for a fourth straight postseason slot caved under the pressure of a broken rotation—with 14 different starters and no one pitching over 127 innings—and a drop from All-Star outfielder Andrew McCutchen (a career low .256 average) which have led to rumors of an offseason trade. Finishing below .500 was not what the Pirates and their fans wanted; after all, they had enough of that for two decades.
Best of Show: With McCutchen far from his best, Starling Marte took over as the most dangerous man in the lineup—and although his power numbers slumped with just nine homers, his .311 average and 47 steals more than made up.
Where Did You Come From: Big things are expected out of pitcher Jameson Tallion, so it's not a total surprise that he thrived in his first 18 starts with a 5-4 record and 3.38 ERA. If anything, it was a relief that he didn't fall apart like so many of his mates.
Where Did You Go: Opening Day starter Francisco Liriano never got it on track for the Bucs, winning just six of 17 decisions with a terrible 5.46 ERA before being sent to Toronto—where he found some redemption with the Blue Jays in their run to the postseason.
It's Interesting to Note: Marte hit .367 with a 0-2 count.
Milwaukee Brewers
What TGG Predicted: 66-96 (fourth)
What Actually Happened: 73-89 (fourth)
The scoop: We'll repeat one of our favorite lines of the year: If you like it fast, loose and sloppy, skip the midnight lounge and slide over to Miller Park, where the Brewers led the majors in steals (181), strikeouts (an all-time record 1,543) and errors (136). Outside of that, the Brewers somewhat outperformed our expectations even as they still never had a chance in a very competitive division.
Best of Show: Ryan Braun may have put up the best numbers on the marquee, but Jonathan Villar was a complete package for the Brewers, leading the majors with 62 steals while racking up 92 runs, 38 doubles, 19 homers and 79 walks to go with a .285 average. That the Astros gave him up to Milwaukee less than a year ago for a Class-A pitcher named Cy Sneed almost sounds like something a Hollywood scriptwriter would pen for a rags-to-riches story.
Where Did You Come From: It took over 10 years for Junior Guerra to finally crack the bigs, and the 31-year-old rookie did so with quite a flourish, posting a 9-3 record in 20 starts with a 2.81 ERA.
Where Did You Go: Taylor Jungmann, who made "Where Did You Come From" last year, went AWOL for a follow-up. A terrible start in which the young pitcher showed no command got him quickly demoted to Triple-A and, cruelly, Colorado Springs—where the air is even thinner than Denver and is ERA rocketed up to 9.87. Then there was Double-A, before an end-of-season rebound back in Milwaukee. Between the Brewers and the minors, Jungmann was 4-12 with a 5.28 ERA.
It's Interesting to Note: Only Cleveland won more games when starting against left-handers than the Brewers (30-19)
Cincinnati Reds
What TGG Predicted: 63-99 (fifth)
What Actually Happened: 68-94 (fifth)
The scoop: The Reds would only go as far as a youthful, badly inexperienced pitching staff could take them; as you might guess, that wasn't very far. Lowlights from this group including setting the all-time season record for home runs allowed (258) while setting another, more obscure (but still eye-opening) mark when the bullpen allowed at least one run in 23 straight games. A decent second half and some badly needed evolution from some of its arms—including Raisel Iglesias (2.53 ERA, six saves in 37 appearances) and Dan Straily (14-8, 3.76 ERA)—showed that there's light at the end of the tunnel.
Best of Show: After Mike Trout, Joey Votto likely had the best performance by a hitter for a lousy team, hitting .326 with 29 homers, 97 RBIs, 101 runs scored and 108 walks. He saved his best for the season's second half as he hit an incredible .408, and reminded front-row fans at home never to fight him over a foul ball—or else he'll grab your shirt and lecture you as he did during one game in August.
Where Did You Come From: In one year, Adam Duvall went from borderline roster prospect in San Francisco to 33-homer, 103-RBI guy in Cincinnati—and before you turn away unimpressed by assuming Great American Small Park had much to do with it, it didn't; 17 of his jacks came on the road.
Where Did You Go: Alfredo Simon epitomized the utter early-season failings of the Reds' pitching, posting a 2-7 record and 9.36 ERA just two short years after making the All-Star team with 15-10 and 3.44.
It's Interesting to Note: The Reds were really bad against the better teams; they were 14-40 against clubs that made the postseason, and 54-54 against everyone else.
NL West
Los Angeles Dodgers
What TGG Predicted: 86-76 (second)
What Actually Happened: 91-71 (first)
The scoop: Two years ago, the Texas Rangers set the all-time record for the most players landing on the disabled list and finished with the American League's worst record. The Dodgers broke that mark in 2016—and won the West. How did they manage that? Start with excellent dugout leadership from rookie skipper Dave Roberts over an enormous depth of talent that kept the ship afloat; add in the fact that, although many of their position players were dropping like flies, their three best hitters (Adrian Gonzalez, Justin Turner and rookie Corey Seager) avoided the injury bug and kept the offense potent; and the bullpen rescued a patchwork rotation with the majors' lowest relief ERA (3.35), even as it worked more innings than any other ballclub. Also helping: San Francisco's second-half collapse.
Best of Show: With all due respect to Seager—who should monopolize the NL Rookie of the Year vote—Clayton Kershaw remained the supreme being of the Dodgers' universe. Back issues sidelined him for two months, but when active he turned in a 12-4 record in 21 starts with a sparkling 1.69 ERA; had he pitched another 13 innings, he would have taken his fifth NL ERA crown in six years—and officially shattered Phil Hughes' recent record of strikeout-to-walk ratio (15.6-1) as he conceded just 11 walks in 149 frames.
Where Did You Come From: Outfielder Andrew Toles began the season in the Class-A California League and finished it hitting .314 with 13 extra-base hits in 105 at-bats for the Dodgers. We should all enjoy that ride on the Express Elevator.
Where Did You Go: Pitcher Brett Anderson accepted the Dodgers' $15.8 million qualifying offer to stay in Los Angeles for 2016. He probably won't get one this year; he was hurt most of the year, and when he was healthy enough to pitch, he got socked (1-2, 11.91 ERA in 11.1 innings).
It's Interesting to Note: Twenty-eight of the Dodgers' wins were credited to rookie pitchers, the most since 1955—the year they won their first and only world title in Brooklyn.
San Francisco Giants
What TGG Predicted: 92-70 (first)
What Actually Happened: 87-75 (second)
The scoop: It was an odd season as the Giants pursued their fourth even-year championship; they entered the All-Star break with the majors' best record despite a banged-up lineup, and then—with everyone healthy for the second half—they tanked, fielding the majors' fourth-worst mark (30-42) thanks to an inconsistent offense that hit poorly when it mattered and, most viciously of all, a bullpen that almost always fell apart in the ninth inning and cost the team many, many games and a divisional title.
Best of Show: Johnny Cueto's first year in orange and black was a terrific one, fearlessly posting an 18-5 mark with a 2.79 ERA via his usual wide range of delivery motions that confounded opponents.
Where Did You Come From: In a forgettable year for the bullpen (so long as Giants fans can suppress the awful memories of all those blown leads), rookie reliever Derek Law shined as a dependable set-up man with a 2.13 ERA and 14 holds in 61 appearances.
Where Did You Go: With a fantastic rookie showing in 2015, Matt Duffy looked to be part of an infield of young, homegrown Giants to rival the great Garvey-Lopes-Russell-Cey Dodgers infield from the 1970s. But an Achilles injury punctuated a bad start to 2016, and the writing on the wall became clear when the Giants traded for Eduardo Nunez to take his spot; he was soon sent to Tampa Bay.
It's Interesting to Note: The Giants' six home runs in the first inning were by far the fewest hit in the majors—but no opponent hit fewer against them as well, with just 12.
Colorado Rockies
What TGG Predicted: 66-96 (fifth)
What Actually Happened: 75-87 (third)
The scoop: The thin Spring air of Denver reeked of dissension as fans still fumed over the Troy Tulowitzki deal—and worse, the guy they got, Jose Reyes, was caught slapping his wife around, ultimately leading to suspension and his release. From all of that, the Rockies turned out a pretty decent effort, all things considered. There was, of course, plenty of offense to brag about, from Trevor Story's headline-making breakout to Nolan Arenado's continued power surge to DJ LeMahieu's .348 average to win the NL batting crown. But what made the Rockies' season—and what makes their future bright—is a young starting rotation that holds strong promise of finally beating the Coors Field rap.
Best of Show: Once again, Nolan Arenado will likely not win the NL MVP because he played in a hit-happy ballpark for a sub-.500 team, but his numbers continue to be undeniably off the charts. Only two other players age 25 or younger collected 40+ homers and 130+ RBIs in consecutive seasons: Chuck Klein (1929-30) and Jimmie Foxx (1932-33).
Where Did You Come From: Story was the story in the season's first month, breaking rookie home run records almost every day while becoming the perfect tonic to cure the post-Reyes blues at shortstop. A torn thumb muscle at the end of July ended his pursuit of a 40-homer season (he had to settle for 27) and any chance to win NL Rookie of the Year honors.
Where Did You Go: You would have thought that first-year Rockie Gerardo Parra, who's always been trusty with the bat, would have flourished in the mile-high environment. But a .253 average was far from what the Rockies had idealized.
It's Interesting to Note: After finishing dead last among NL teams in starting pitcher innings in each of the last five years, the Rockies finished seventh out of 15 teams this season.
Arizona Diamondbacks
What TGG Predicted: 85-77 (third)
What Actually Happened: 69-93 (fourth)
The scoop: Ouch. There were few—if any—teams more disappointing this season than the Diamondbacks, who tried to crash the Dodgers-Giants hold on the NL West by acquiring badly needed top-line starting pitching in Zack Greinke and Shelby Miller. But Greinke struggled, Miller flopped, and other ill-timed events such as the near season-long injury to emerging All-Star outfielder A.J. Pollock on the eve of Opening Day shattered the team's optimism and sent them plunging to within a game of the basement.
Best of Show: Jean Segura proved that at least one trade worked in the Diamondbacks' favor. The ex-Brewer was arguably the majors' premier leadoff catalyst in 2016, hitting .319 on 203 hits (including 41 doubles and 20 homers), 102 runs and 33 steals.
Where Did You Come From: Pollock's injury opened up an opportunity in the outfield for Brandon Drury, and the 24-year-old rookie impressed with a .282 average, 16 homers and 53 RBIs.
Where Did You Go: Miller was a colossal failure, suffering major control issues early on and making a bad habit of scarping his knuckles on the mound with his follow-through motion, all before being sent to Triple-A Reno to rehab his game. He fared better upon his return, but a 3-12 record and 6.15 ERA only accentuates the fact that the Diamondbacks probably made no worse trade in their 18 years of business than when they acquired him from Atlanta for Ender Inciarte, Dansby Swanson and Aaron Blair—the first two of whom thrived with the 2016 Braves.
It's Interesting to Note: Take away the September call-ups, and only two Diamondbacks pitchers posted a season ERA under 4.00—and one them (closer Brad Ziegler) was traded in midseason.
San Diego Padres
What TGG Predicted: 76-86 (fourth)
What Actually Happened: 68-94 (fifth)
The scoop: From obscurity to glam and back to obscurity again. Not too long ago, the Padres tried to pull the same stunt as this year's Diamondbacks and masqueraded as a mid-market team on steroids, bringing in one name player after another at the risk of living beyond their means. This season brought the postmortem to their failed efforts. Matt Kemp, gone. James Shields, gone. Andrew Cashner, gone. Drew Pomeranz, Melvin Upton Jr., Fernando Rodney—gone, gone, gone. What was left behind was the more familiar San Diego roster of ragtag cadets, some of whom showed promise while others…all while the front office stank things up by ridiculing departing players (Shields) and keeping damning health notes from other teams that led to a month-long suspension for general manager A.J. Proller.
Best of Show: Despite cooling off in the second half (as did the Padres in general), Wil Myers had his most complete campaign yet with 28 homers, 94 RBIs, 99 runs scored and 28 steals. He may yet become the über-dominant offensive force he once teased us with in the minors.
Where Did You Come From: Ryan Schimpf epitomized the Padres' late-season power boom, hitting 20 homers in 276 at-bats and setting a record of sorts when 38 of his first 50 career hits went for extra bases.
Where Did You Go: Borderline ace Tyson Ross took the mound on Opening Day, got shelled…and never came back. Major shoulder issues forced him out into the summer, and then his comeback was derailed when he hurt himself exercising in his hotel room (don't ask us what the exercise consisted of). Now he's undergoing thoracic outlet surgery and will be lucky to be ready by spring training.
It's Interesting to Note: The Padres may have hit more home runs (83) than ever before at Petco Park, but they still finished dead last in the majors in batting average (.235) for the third straight year.
AL East
Boston Red Sox
What TGG Predicted: 87-75 (second)
What Actually Happened: 93-69 (first)
The scoop: The Red Sox wielded one of the most potent offenses in recent memory—they hit .282 as a team and scored 100 more runs than the next best AL team—but it didn't look like it would count for much until a wayward pitching staff came together and posted the AL's best second-half ERA (3.50), helping to lift the team to a divisional crown.
Best of Show: So this is what Mookie Betts gave the Red Sox at age 24: a .318 average, 214 hits, 122 runs, 31 home runs, 42 doubles, 113 RBIs and 26 steals. Needless to say, he's arrived as one of the majors' most exciting players, the threat of threats in a dangerous Boston lineup.
Where Did You Come From: Knuckleballer Steven Wright was so good in the season's first half, we lobbied for him to start for the AL in the All-Star Game. Though he paled after the break—injuries didn't help—his early work kept a wobbly Red Sox rotation on balance.
Where Did You Go: The season was a total loss for chubby third baseman Pablo Sandoval, hitless in six at-bats before a shoulder injury officially ended his season in April—but maybe the consolation prize is that he can sell that busted belt buckle from his one and only start for a few extra dollars.
It's Interesting to Note: Over the last five years, the Red Sox have finished first twice and last in the other three.
Toronto Blue Jays
What TGG Predicted: 88-74 (first)
What Actually Happened: 89-73 (tied for second)
The scoop: Inheriting Kansas City's chip-on-our-shoulder attitude, the Blue Jays bragged and slugged their way to their second straight postseason as they drew the ire of head-shaking opponents who sometimes got tired of the barking. But actions spoke louder than words for Toronto, who fielded six 20-homer players, a 20-game winner (J.A. Happ) and the AL ERA leader in sophomore Aaron Sanchez, who finished at 15-2 with a 3.00 mark.
Best of Show: Josh Donaldson's follow-up to his 2015 AL MVP season was nearly every bit as good, hitting .284 with 37 homers, 99 RBIs, 122 runs scored and 109 walks. He's a dark horse to win the honor again.
Where Did You Come From: Rookie reliever Joe Biagini was something of an unsung hero in a Toronto bullpen that was among the league's weakest, furnishing a very respectable 3.06 ERA in 60 appearances.
Where Did You Go: Drew Storen was sent in from Washington as insurance just in case young closer Roberto Osuna couldn't maintain his ninth-inning rookie magic—but not only did Osuna continue to excel, Storen became a lost baseball soul with a 6.21 ERA over 38 throwaway appearances before he was given a new life in Seattle to end the year.
It's Interesting to Note: Manager John Gibbons was ejected eight times during the season. Not a record, but close.
Baltimore Orioles
What TGG Predicted: 76-86 (fifth)
What Actually Happened: 89-73 (tied for second)
The scoop: It never ceases to amaze us how Baltimore manager Buck Showalter can make the most of a medium roster and forge it to the postseason. Under his watch, the Orioles again exceeded our preseason expectations and went beyond 162 games with the help of a powerful bunch of hitters that went deep 253 times—making up for lead feet that stole the fewest bases (19) and set an all-time low with just six triples—and a stellar bullpen that more than often bailed out a mediocre rotation (see "It's Interesting to Note" below).
Best of Show: Closer Zach Britton had a season for the ages, successfully clinching all 47 save opportunities given to him while posting a 0.54 ERA that was the lowest ever recorded by a pitcher with 50-plus innings logged. Which makes it all the more incredible that, amid a tight wild card playoff at Toronto, he never got the call.
Where Did You Come From: Not that so little was expected from first-year Korean export Hyun Soo Kim, but after a horrible spring training that led him to begin the season in the minors, nobody would have thought he would have returned to Camden Yards and hit .302 in 95 games once upgraded to the Orioles. But he did.
Where Did You Go: Where were the fans at Oriole Park at Camden Yards? Attendance was down nearly 10% despite the Orioles' thrilling, successful stretch run—plus, there were no riots in town to scare away the patrons.
It's Interesting to Note: Orioles starting pitchers were 57-58; relievers were 32-15.
New York Yankees
What TGG Predicted: 83-79 (third)
What Actually Happened: 84-78 (fourth)
The scoop: The Yankees were so anxious to start a youth movement, it may have cost them a postseason slot. Yes, a useless Alex Rodriguez finally needed to be purged and Mark Teixeira was ready for retirement, but once the new cadets began to show their stuff much more effectively than anticipated, it gave the Bronx pause as to how much better could have been had they not moved Aroldis Chapman, Andrew Miller, Ivan Nova and Carlos Beltran. We get the long-haul concept, but the now could have yielded extra play in October.
Best of Show: Masahiro Tanaka quietly put together quite a year for the Yankees, furnishing a 14-4 record and the league's third-best ERA (3.07); in three years at New York, he's 39-16 with a 3.12 mark.
Where Did You Come From: Catcher Gary Sanchez was the late-season version of Trevor Story, bursting his way onto the major league scene and making news every day, it seemed, for setting yet a new record for the most home runs over his first X number of games. By season's end, he had 20 dingers through 53 games—with a .299 average.
Where Did You Go: There were high hopes for sophomore starting pitcher Luis Severino after a solid late-season debut in 2015, but a rotten start to 2016 led to shuttle back and forth between New York and Triple-A Scranton/Wilkes-Barre. With the Yankees, he was 3-8 with a 5.83 ERA.
It's Interesting to Note: Alex Rodriguez's 696th and final home run came on July 18 against Baltimore's Kevin Gausman. He had just two hits in 28 more at-bats before the Yankees told him to take his money and run.
Tampa Bay Rays
What TGG Predicted: 78-84 (fourth)
What Actually Happened: 68-94 (fifth)
The scoop: The Rays were the AL version of the San Diego Padres: A marquee-starved unit that slugged well (a team-record 216 homers), hit poorly (an AL-low .240) and rarely won. Which makes it all the more peculiar that some esteemed experts had this team winning the AL East back in March. The team's highly regarded rotation was not at its best; Jake Odorizzi was the team leader in wins (with just 10) while staff ace Chris Archer barely avoided becoming the majors' first 20-game loser in 13 years.
Best of Show: The tireless Evan Longoria had his most powerful year to date, smacking a career-high 36 homers while adding 41 doubles—all while logging at least 160 games for the fourth straight season.
Where Did You Come From: Rookie pitcher Blake Snell wasn't a total surprise given his astonishing 2015 (1.41 ERA) spent in the minors, but his big-league debut wasn't all too bad with a 6-8 record and 3.54 ERA in 19 starts.
Where Did You Go: A year after saving 41 games for the Rays, Brad Boxberger spent most of the season's first half on the shelf via multiple injuries; once he returned, he lost his closer role and did little to prove he could earn it back with a 4.81 ERA in 27 appearances.
It's Interesting to Note: Odorizzi had 14 winless starts in which he yielded two or few earned runs—the most by an AL pitcher since the ERA became an official stat in 1913.
AL Central
Cleveland Indians
What TGG Predicted: 81-81 (fourth)
What Actually Happened: 94-67 (first)
The scoop: It's almost become a tradition for prognosticators to proclaim a great upcoming campaign for the Indians while we've been more skeptical. This year, we were even more convinced that the Tribe wasn't going anywhere; after all, their best hitter (Michael Brantley) was all but out for the year while fellow outfielder Abraham Almonte was suspended for the first half of the season from PED usage. But some of the reinforcements we cast doubt on came through with Mike Napoli putting together career-high numbers (34 homers, 101 RBIs) and Rajai Davis (43 steals) remaining fleet at age 35; a superior rotation held together; and the bullpen was buffeted by ex-Yankee Andrew Miller, who struck out 46 and allowed just 14 hits in 29 innings with Cleveland.
Best of Show: Two years removed from his AL Cy Young and a year after a disappointing follow-up, Corey Kluber re-emerged as a strong candidate for a second honor with an 18-9 record, 3.14 ERA and 227 strikeouts.
Where Did You Come From: Infielder Jose Ramirez followed up a couple years of part-time obscurity with a wonderful campaign in which he hit .312 with 46 doubles, 11 homers and 22 steals.
Where Did You Go: Catcher Yan Gomes just could not get it on track this season. The Brazilian native hit a woeful .167 in 74 games and finally succumbed to a shoulder injury—one that could not be cured by the Major League-like clubhouse voodoo ritual that his teammates humorously attempted upon him.
It's Interesting to Note: Of the 10 worst drawing teams in the majors, the Indians (with 1.591 million tickets sold) were the only one with a winning record.
Detroit Tigers
What TGG Predicted: 84-78 (tied for second)
What Actually Happened: 86-75 (second)
The scoop: The Tigers thawed out from a 15-21 start and moved into second place at the start of July—but remained stuck their for the balance of the year, drawing to within two games of first-place Cleveland at one point before fading back. It didn't help that they only won four of 18 games head-on against the Indians.
Best of Show: Just another day at the office for Miguel Cabrera, who remained at his Hall-of-Fame best hitting .316 with 38 home runs and 108 RBIs.
Where Did You Come From: Michael Fulmer sure made Tiger fans feel so much better about losing Yoenis Cespedes toward the end of 2015; the 23-year-old pitcher traded from the Mets is the odds-on favorite to nab AL Rookie of the Year honors after posting an 11-7 record and 3.06 ERA in 26 starts.
Where Did You Go: Anibal Sanchez's 5.87 ERA was the worst of any major leaguer throwing 150 or more innings—and more alarmingly continued a trend in which his ERA has gone up roughly a run in each of the past three seasons.
It's Interesting to Note: Showing that they enjoyed momentum, the Tigers hit a major league-best .282 in games following a win—and only .249 when playing after a loss.
Kansas City Royals
What TGG Predicted: 91-71 (first)
What Actually Happened: 81-81 (third)
The scoop: The defending champions had great difficult keeping their bearings straight, hanging close to first place through June, falling apart in July, reviving their postseason hopes with gusto in August—and then running flat to finish. Extended injuries to third baseman Mike Moustakas, outfielders Lorenzo Cain and Alex Gordon, and closer Wade Davis hurt the Royals' shot of hoisting a third straight AL flag.
Best of Show: Amid a landscape of fractured individual performances, Eric Hosmer remained a pleasant constant—logging 158 games and setting personal bests with 25 home runs and 104 RBIs.
Where Did You Come From: Paulo Orlando won the right-field job and, in his first full year, led the Royals with a .302 average while stealing 14 bags.
Where Did You Go: There were likely more than a few general managers around the majors who sighed with relief and blurted out, "Good thing we didn't sign Alex Gordon." Here's why: A .220 average, 17 homers and 40 RBIs in 128 games.
It's Interesting to Note: The 206 home runs allowed by the Royals—half of them, it seemed, by Chris Young—were the most by a defending world champion. (Okay, so Young really gave up 28—but he did so in just 88 innings.)
Chicago White Sox
What TGG Predicted: 78-84 (fifth)
What Actually Happened: 78-84 (fourth)
The scoop: After a dissension-filled camp centered around whether Adam LaRoche's son should be allowed in the clubhouse (LaRoche quit when the boy was told to scram), the White Sox bolted off to a strong start, pacing the AL Central into late May—and then, thud, they lost 18 of 24 games and never recovered, sticking just below .500 for the rest of the season. While there were many solid individual efforts to brag about—from Chris Sale's usual ace stuff to Todd Frazier's 40 homers to Melky Cabrera's best post-PED numbers—the collective output didn't add up, and a fourth straight losing season was too much for manager Robin Ventura, who quit after the final game.
Best of Show: Sale remained the Sox' hottest property, forging a 17-10 record and 3.34 ERA while leading the majors in complete games (six), hit batters (17) and clubhouse tantrums—the most memorable came when he became so angry about having to wear a throwback jersey on the day of one of his starts that he tore up all of the uniforms to keep the whole team from wearing them. (The stunt earned him a five-day suspension.)
Where Did You Come From: When 37-year-old Jimmy Rollins failed to show vintage spark with the White Sox, Tim Anderson—the team's first-round pick from 2013—was called in from the minors and asserted himself well at shortstop, hitting .283 as an everyday player from June onward.
Where Did You Go: John Danks' devolution with the White Sox reached a total meltdown when he lost each of his first four starts of the year with a 7.25 ERA, prompting the team to let go of him before April—ended even as they still owed the bulk of $15 million due to him for the season.
It's Interesting to Note: The White Sox turned three triple plays, tying a major league record.
Minnesota Twins
What TGG Predicted: 84-78 (tied for second)
What Actually Happened: 59-103 (fifth)
The scoop: So, were the 2015 Twins nothing more than an anomaly, a rare burst of winning amid a vast wilderness of losing—kind of like the 2003 Royals? One must wonder if the follow-up edition was more the truth, as the Twins lost their first nine games and suffered five more skids of five or more straight losses—including a 13-game snap that was the longest by any major league team this season. When it all got tallied up, the Twins suffered their worst record since moving to Minnesota in 1961. Bad defense and a rotation that was baseball's worst by the numbers were largely to blame.
Best of Show: Brian Dozier was a savior for an otherwise inpatient Minnesota offense, and was especially hot in the season's second half—belting 28 of his AL record-setting 42 homers by a second basemen (batting mostly leadoff, no less) while producing a 24-game hit streak.
Where Did You Come From: Berlin-born rookie outfielder Max Kepler powered up like an Audi on the Autobahn, belting 13 of his 17 homers on the year in July and August alone.
Where Did You Go: Closer Glen Perkins made two appearances before bowing to season-ending shoulder surgery. It's not that he was going to get a lot of save opportunities anyway.
It's Interesting to Note: Dozier's 42 homers were the most for a team winning fewer than 40% of their games since Jeff Burroughs hit 41 for the 1977 Braves.
AL West
Texas Rangers
What TGG Predicted: 85-77 (second)
What Actually Happened: 95-67 (first)
The scoop: No team fought harder to win games than the Rangers—and they won many, clinching the AL's best record as they came from behind time and time again, often in the ninth, to become one of the best clutch teams in recent memory; in fact, their .765 winning percentage in one-run games (36-11) is the highest ever recorded by any major league team. That Texas excelled to this height is all the more remarkable considering all the various handicaps it was forced to struggle through: A patchwork rotation, a patchwork outfield, a career-ending injury to slugger Prince Fielder, and a breakout closer (Steve Tolleson) breaking down.
Best of Show: Amid the chaos of roster instability, Adrian Beltre continued to be the Rangers' everyday constant—and their best player—hitting an even .300 with 32 homers and 104 RBIs. He's 58 hits shy of 3,000 for his career.
Where Did You Come From: When closer Shawn Tolleson fell apart in May, Sam Dyson took over and made sure that the Rangers wouldn't skip a beat in the ninth, icing 38 of 43 chances with a 2.43 ERA to place third in the league in saves.
Where Did You Go: Tolleson's fate was sealed when, over a miserable 12-day stretch in May, he surrendered 10 runs in 2.2 innings over four appearances. The Rangers hoped a less stressful role in the bullpen would right him, but after another rough month in July, he was sent to the minors.
It's Interesting to Note: Despite having the AL's best record, the Rangers were eighth out of 15 teams in run differential (+8).
Seattle Mariners
What TGG Predicted: 81-81 (third)
What Actually Happened: 86-76 (second)
The scoop: Year One of the Jerry Dipoto-Scott Servais era went well, as the Mariners came tantalizingly close to breaking a 15-year playoff drought. Twin mashers Robinson Cano and Nelson Cruz combined for 82 home runs while Kyle Seager added 30 and came within a single RBI of giving the Mariners three at 100; what possibly held back Seattle was a rotation where no one guy was quite at his best (including Felix Hernandez, whose 3.82 ERA was his highest in nine years).
Best of Show: Cano rediscovered his power touch and then some, smashing a career-high 39 homers after collecting 35 in his first two years combined at Seattle.
Where Did You Come From: In the one trade with Baltimore that did go well for the Mariners (see below for where it didn't), Cuba native Ariel Miranda showed off some stout pitching in September after a slow start with Seattle and finished 5-2 with a 3.54 ERA in 10 starts.
Where Did You Go: It's hard to imagine that the Mariners traded eventual home run champ Mark Trumbo to Baltimore straight up for back-up catcher Steve Clevenger, who hit .221 in scant activity before making bigger noise with insensitive tweets about Black Lives Matter. For that, the team suspended him.
It's Interesting to Note: Maybe they moved Safeco Field's fences in a little too much; 234 home runs were hit at the ballpark, smashing the old record of 180 set just a year earlier.
Houston Astros
What TGG Predicted: 91-71 (first)
What Actually Happened: 84-78 (third)
The scoop: Great things awaited the youthful, talented Astros after an energetic ALDS 2015 loss to the Royals; looks like they'll have to wait a little longer. We were among many who forecasted an AL pennant for Houston, but a lousy start (7-17 in April), undisciplined hitting, a shake-and-bake closer situation and a rotation with few highlights doomed the Astros' chances. Losing 15 of 19 against the Rangers was more curse than cure.
Best of Show: Jose Altuve remained the best little ballplayer in the majors, with the expected (.338 average, 216 hits, 30 steals) and the unexpected (career highs with 24 homers and 96 RBIs).
Where Did You Come From: Goodness knows how much worse the Astros' pitching would have been were it not for rookie pitcher Chris Devenski, who posted a 2.16 ERA over 108.1 innings mainly as a reliever; he struck out 104 while walking only 20.
Where Did You Go: Reigning AL Cy Young winner Dallas Keuchel went from 20-9 to 9-12, and his 4.55 ERA was the second worst among Houston starters.
It's Interesting to Note: Houston's designated hitters were the AL's worst, hitting .223 with 19 homers, 62 RBIs and 162 strikeouts.
Los Angeles Angels of Anaheim
What TGG Predicted: 74-88 (fourth)
What Actually Happened: 74-88 (fourth)
The scoop: Little was expected of an Angels roster handcuffed with a wasted budget—Josh Hamilton was the top wage earner at $28 million, and he wasn't even with the team—a wounded rotation and a feeble farm system. You've heard of "Spahn and Sain and Pray for Rain"? In Anaheim this year, it was "Pujols and Trout and a Whole Bunch of Outs."
Best of Show: The collective brilliance of Mike Trout—a .315 average, 29 homers, 100 RBIs, 123 runs, 116 walks, 30 steals, great bravura in center field—continued to be so sensational, he should win the MVP even if his team did nothing in the standings.
Where Did You Come From: In his third year, reliever Cam Bedrosian—yes, the son of former closer Steve Bedrosian—finally locked opponents down to a .207 average and a stellar 1.12 ERA in 45 appearances.
Where Did You Go: With seemingly everyone in the rotation getting knocked to the shelf, the Angels got desperate and checked to see if former ace Tim Lincecum, available after the Giants let him go, had anything left. After nine starts and a 9.16 ERA, he didn't.
It's Interesting to Note: On the flip side of our earlier first-inning note about the Giants were the Angels, who went deep more often in the initial frame (with 34 homers)—but also gave up the most, with 33.
Oakland A's
What TGG Predicted: 67-95 (fifth)
What Actually Happened: 69-93 (fifth)
The scoop: The Coliseum pretty much became the major's version of Mos Eisley—a distant outpost riddled with nomads, rejects and wanderers in search of a new hope while the A's tried to forge clubhouse chemistry—but as we saw with Billy Butler and Danny Valencia tussling over shoe contracts, there was none. As usual, the good players didn't last the year in Oakland; pitcher Rich Hill and outfielder Josh Reddick escaped and found postseason bliss in Los Angeles, as did Chris Coghlan in Chicago. As for the rest? Well, these are not the droids you are looking for.
Best of Show: Khris Davis impressed in his first year with the A's, ramping up his home run totals to 42 playing in a ballpark a bit less accommodating for power than his old home back in Milwaukee. Better yet: He outhomered the Orioles' Chris Davis by four.
Where Did You Come From: Ryon Healy started the year hitting .338 in Double-A, then .318 in Triple-A, then .305 with the A's—maintaining the power throughout with 13 jacks for Oakland in 72 games.
Where Did You Go: Outfielder Billy Burns was supposed to be the next big thing after achieving matinee idol status within the Coliseum in 2015, but he sputtered along with a lifeless .234 average before being sent to Kansas City.
It's Interesting to Note: In the AL's 13th straight year of interleague dominance against the NL, the A's fared the poorest against the Senior Circuit with a 7-13 record.

Baseball 2016: This Great Game's Fearless Predictions Who will reign as the best, worst and most surprising baseball teams for the upcoming 2016 season? Read our predictions here and see if you agree.

2016: Cubs Win! Cubs Win! With stout pitching, a confident batch of young hitters and a magnetic manager, it finally all comes together for the Cubs, who shred baseball's longest-ever championship drought.