Baseball's Best, Worst and Most Surprising: The 2021 Season in Review
A look back at the best, worst and most surprising players and teams during the 2021 major league season.
By Eric Gouldsberry, This Great Game—Posted November 5, 2021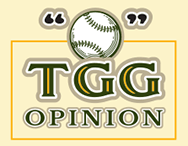 Here's the good news about the 2021 Major League Baseball season: We got all 162 games in, without a single cardboard cutout to be seen.
The pandemic gave it the good ol' viral try—especially with the more potent Delta variant unleashing itself upon the general public—and nine games were postponed due to outbreaks, but they were all made up as rising vaccination rates offset the danger and allowed baseball to continue as close to normal as possible.
More than ever, everyone on MLB rosters counted. Everyday players and workhorses became few and far between; platoon players and 'openers' were far more depended on than in years past. Call it the emergence of baseball's "shared society."
The numbers reflect the current culture. Only 48 position players logged 150 or more games in 2021, down from 55 in 2019 (the last full season). On the mound, 39 pitchers qualified for the ERA title—including just 13 in the American League—down from 61 in 2019. Four pitchers—four—threw over 200 innings. For only the third time since 1996, nobody collected over 200 hits. The 42 doubles (by four players) were the fewest collected by an MLB leader since 1987. And for the first time in major league history, nobody reached double figures in triples.
Many factors were involved in this shared society, all of them tied to the pandemic. Seven-inning doubleheaders and the dreaded "gift runner" on second base in extra innings put less pressure on the bullpen and encouraged managers to take starters out sooner than later. Also, the 2020 season's shortened 60-game schedule likely kept most players—pitchers, especially—less conditioned than normal coming into 2021, leading to more of a spreading of the wealth. If we continue into 2022 without interruption—may it be from the pandemic or a possible work stoppage due to labor issues, with a new Basic Agreement to be signed—and the mini-DHs and gift runners are at long last expunged, it's reasonable to anticipate that the shared experience will diminish.
But back to 2021. As we have done every year* for as long as we can remember, what follows is our breakdown of the season past, declaring our best, worst, most surprising and just plain interesting for each of the 30 MLB teams. See if you agree.
* As some of you know, we didn't do a review of the 2020 season. Here's why: We felt that the truncated 60-game schedule was just too short-sampled for us to talk about which players were good, bad or ugly—especially with the added weight of many players being forced to quarantine from the virus. In short: It just wasn't worth it.
NL East
Atlanta Braves
2021 Record: 88-73 (first)
The scoop: The story of the 2021 Braves is one for the books: Team suffers season-ending injuries to superstar (Ronald Acuna Jr.) and ace (Mike Soroka), loses star hitter (Marcel Ozuna) on domestic-abuse charge, and even loses All-Star Game (politics) through no fault of its own. Spends trading deadline picking up struggling outfielders with hopes that one of them sticks. For the most part, they all do. Finally hits .500 for first time in season on August 6, wins weak NL East, charges through postseason with worst record among 10 playoff teams, takes its first World Series since 1995.
Best of Show: A few years back, Austin Riley shot out of the cannon when he arrived from Triple-A before opposing pitchers figured him out. But now he's figuring them out; with a .303 average, 33 home runs and 107 RBIs, he's one of three major leaguers to go .300-30-100 in 2021 (Vladimir Guerrero Jr. and Nick Castellanos being the other two).
Where Did You Come From: Eddie Rosario was one of those aforementioned outfielders picked up at the trading deadline—and although he wasn't really 'struggling' with Cleveland, he certainly re-energized upon his arrival in Atlanta. With his eye-opening postseason numbers included, Rosario hit .314 over 49 games for the Braves with 10 homers and 27 RBIs.
Where Did You Go? After an MVP-worthy 2020 season, Marcell Ozuna got off to a miserable start (.213 average, seven homers in 48 games) before it got even worse when he was arrested for slapping his wife around and suspended the rest of the year.
It's Interesting to Note: Duvall ironically knocked in the most runs in a game against the 2021 Braves, with seven for the Marlins on April 13 before being traded back to Atlanta. He's the first NL player to lead the league in RBIs split between two teams.
Philadelphia Phillies
2021 Record: 82-80 (second)
The scoop: For one glorious week in early August, the Phillies had a hold on the NL East. It turns out they were merely keeping first place warm between the Mets' collapse and the Braves' late-season rise. That the Phillies turned in their first winning record since 2011—whoop-dee-doo, you were 82-80—did nothing to cancel out the narrative that this team remains one of MLB's biggest underachievers, given that Bryce Harper and Zack Wheeler will, respectively, pile up plenty of points in the MVP and Cy Young votes.
Best of Show: Harper arguably had his best year outside of his 2015 MVP season, hitting .309 with 35 home runs, 84 RBIs, 100 runs and walks each and a share of the MLB lead in doubles with 42. His .615 slugging percentage and 1.044 OPS led all major leaguers—yes, better than Shohei Ohtani and all those Juniors. He might have knocked in more runs, but his first 14 homers of the year were all solo.
Where Did You Come From: Ranger Suarez bounced around the Phillies from 2018-20 with little reason for anyone to be impressed with him; that all changed this year. After producing a 1.12 ERA from the bullpen through the end of July, the 25-year-old Venezuelan was given a spot in the rotation—and remained remarkable, tossing a four-hit shutout in his penultimate outing and finishing the year with an 8-5 record and 1.36 ERA over 106 innings.
Where Did You Go? The Phillies had big plans for Scott Kingery back in 2018 when they gave him a six-year, $24 million contract before he ever had a major league at-bat. But four years later, Kingery has badly devolved; he barely made a blip on the radar in 2021, starting the year 1-for-19 with 12 strikeouts, followed by a .181 showing during a month at Triple-A, followed by season-ending shoulder surgery.
It's Interesting to Note: The Phillies became the first team in modern (post-1900) history to win multiple games by six or more runs after trailing by six-plus within one season.
New York Mets
2021 Record: 77-85 (third)
The scoop: What a long, strange year it was for the Mets…kind of like every year for this ballclub. Once more, they went from legit contender to soap opera fodder, with episodes ranging from GM Zack Scott's DUI arrest to Francisco Lindor's spats with both Jeff McNeil (over a squirrel, wink-wink) and the fans. New owner Steve Cohen took it in stride—publicly, at least—by laughing it all off on Twitter. Disappointing hitting dominated; Lindor hit .230, McNeil hit .249, and Michael Conforto hit .232 with just 14 homers. No team spent more time in first place (106 days) before finishing with a losing record than the 2021 Mets; in essence, they were the anti-Braves.
Best of Show: Ace Jacob deGrom was on track for, perhaps, the greatest season ever put together by a pitcher; through early July, he had compiled a 7-2 record with a microscopic 1.08 ERA, an incredible 0.55 WHIP, and set a record by not allowing more than one earned run in each of his first 12 starts. But he couldn't keep himself stitched together, bowing to a season-ending arm issues. With deGrom active, the Mets were 46-37; after his last start, they were 31-48.
Where Did You Come From: Though hit-and-miss late in the year, rookie pitcher Tylor Megill showed visions of promise in July when he won TGG honors for NL Pitcher of the Month with impressive temp work in place of deGrom.
Where Did You Go? On a team full of letdowns at the plate, no one disappointed more than Conforto, who picked a fine time to have his most underwhelming year at the plate on the eve of free agency. He had averaged 33 homers per 162 games played over the previous four seasons; in 2021, he collected just 14 in 125 games to go with that .232 average.
It's Interesting to Note: Slugger Pete Alonso loved the road (25 of his 37 homers were hit away from Citi Field), loved AL competition (11 homers in 79 interleague at-bats) and certainly loved the Home Run Derby, winning it for a second straight time; he's been paid more money ($2 million) for that event than he has in three seasons ($1.47 million) playing for the Mets.
Miami Marlins
2021 Record: 67-95 (fourth)
The scoop: After making enough progress to enter 2020's expanded postseason sweepstakes, the Marlins regressed back to their bad, boring ol' selves; even the cardboard cutouts that permeated loanDepot park a year ago were more exciting. Outside of flashy yet unrefined rookie Jazz Chisholm Jr., the lineup's two most entertaining threats (Adam Duvall and Starling Marte) were shipped away and greatly contributed to their new teams' playoff pushes in Atlanta and Oakland, respectively.
Best of Show: Someday, workhorse Sandy Alcantara will attract win/loss totals in line with the more quality numbers he generated on the mound. Alcantara was one of those four MLB pitchers who threw 200+ innings, and posted a fine 3.19 ERA—but of the 22 quality starts he achieved, 13 of them failed to end with him picking up the W.
Where Did You Come From: Rookie southpaw Trevor Rogers authored an even better ERA (2.64) than Alcantara, but he also struggled to pick up victories; he went winless in his final 12 starts despite a decent 3.61 ERA during that stretch.
Where Did You Go? Once a sparkling asset in the Giants' championship defense, second baseman Joe Panik eroded to almost nothing in Miami after irrelevance forced him out of Toronto; he hit just .172 with four extra-base hits over 122 at-bats with the Fish.
It's Interesting to Note: The Marlins will be the happiest team to see a permanent DH in the NL in 2022; Miami pitchers hit a league-worst .066 in 2021.
Washington Nationals
2021 Record: 65-97 (fifth)
The scoop: U2 once released an album called How to Dismantle an Atomic Bomb. Perhaps they should do a follow-up called How to Dismantle a World Series Champion. The 2021 season began with the core of the Nationals team that won it all 18 months earlier largely intact; by the end of June, they were just two games back of the first-place Mets in the NL East. Then came injuries and a total collapse in July; by the end of that month, the Nationals didn't just throw in the towel, they threw in the whole damn laundry basket. By August, D.C. bid adieu to Max Scherzer, Trea Turner, Kyle Schwarber, Brad Hand, Jon Lester, etc., etc. On top of that, Stephen Strasburg was shut down with neck problems and veteran infielder Starlin Castro was purged after domestic abuse accusations. The Nationals had the majors' worst record (23-50) after the All-Star Break; it might have been 0-73 were it not for Juan Soto, the one genuine talent still left on the roster.
Best of Show: Soto ironically played his best ball after the Nationals' fire sale, even as opposing pitchers furiously tried to pitch around him. His .313 average, 29 home runs and 95 RBIs were accentuated with an MLB-high 145 walks; the resulting 1.56-1 BB/K ratio was nearly double the next guy (Houston's Yuli Gurriel, at .868-1) at the of MLB's list.
Where Did You Come From: Seldom-used outfielder Lane Thomas was sent from St. Louis to the Nats one-up for veteran hurler Lester, and he provided late-season promise with a .270 average, seven homers and 27 RBIs over 45 games.
Where Did You Go? Patrick Corbin led Washington with nine wins—but also lost an MLB-high 16 games and produced an awful 5.82 ERA. This, on top of a 2-7 mark and 4.66 ERA in 2020. This is not what the Nationals had in mind when paying him $25 million-ish a year.
It's Interesting to Note: The Nationals had the majors' highest ground ball/fly ball ratio (1.29-1), so it's not surprising that they also led the majors in grounding into double plays (158).
NL Central
Milwaukee Brewers
2021 Record: 95-67 (first)
The scoop: From Harvey's Wallbangers to Craig's K-Mart: Energized pitching propelled the Brewers from the first inning to the last, with a 3.19 rotation ERA second only to the Dodgers and a lights-out bullpen fronted by Josh Hader, the majors' best closer of 2021. Managed by Craig Counsell, the Brewers shut out opponents 19 times, averaged 9.99 strikeouts per game and fielded three starters (Corbin Burnes, Brandon Woodruff and Freddy Peralta) with sub-1.00 WHIPs. While the arms were good enough to give Milwaukee its fourth straight postseason appearance—yes, we'll count 29-31 from 2020—the bats floundered, leading to an NLDS exit against the Braves. Final note to former MVP Christian Yelich (.248, nine home runs, 51 RBIs): Are you okay?
Best of Show: Burnes was the best of the Brewers' starting lot—and in many ways, baseball in general. The 26-year-old right-hander led MLB in ERA (2.43), strikeouts per nine innings (12.6), K/BB ratio (6.88/1) and the fewest home runs (0.4) per nine frames pitched. It's the continuation of a remarkable rebound from a terrible 2019 performance which earned our Worst NL Pitcher of the Year dishonors.
Where Did You Come From: The answer is Tampa Bay, where Willie Adames started out at .197 with the Rays before being packaged to Milwaukee and quickly emerging as the team's best hitter after his arrival—hitting .285 with 26 doubles, 20 home runs and 58 RBIs in 99 games.
Where Did You Go? It's common knowledge that Jackie Bradley Jr. is better known for terrific defense than for his subpar hitting, but the first-year Brewers outfielder had next to nothing to give at the plate with a horrible .163 average. Only Adam Dunn (.159 in 2011) had a worst average with more plate appearances in MLB history. 
It's Interesting to Note: Only Shohei Ohtani hit more home runs among pitchers than Adrian Houser, who belted two—each of them against the same pitcher (Miami's Daniel Castano) in separate games.
St. Louis Cardinals
2021 Record: 90-72 (second)
The scoop: Well-balanced but misfiring through much of the summer—a pitching staff that served up more walks than just one other team (Reds) and fewer strikeouts than anyone didn't help—the Cardinals awoke from the .500 level and surged through September with a franchise-record 17-game win streak. But visions of 2011 redux were quickly snuffed out with a NL Wild Card playoff defeat to the Dodgers.
Best of Show: It was assumed that Adam Wainwright's reputation preceded himself when given a generous $8 million contract for 2021. Instead, it became a bargain; even as he turned 40 late in the season, Wainwright was in vintage mode, putting together his best campaign in seven years with a 17-7 record, 3.05 ERA and three complete games; he even led the majors with 14 sacrifice bunts.
Where Did You Come From: After a so-so debut in 2020, switch-hitter Dylan Carlson was given the everyday reins in the outfield and showed that he's a keeper, hitting .266 with 31 doubles, 18 homers and 65 RBIs.
Where Did You Go? Jordan Hicks, once considered one of the game's more fearsome closing threats, continued to struggle getting back on track. After opting out in 2020, Hicks appeared in only 10 games for the Redbirds, walked the same number of batters (10) as he struck out, and was then shut down for the balance of the season with continued elbow woes.
It's Interesting to Note: The Cardinals last finished with the NL's worst record in 1918. The team with the second-longest avoidance is the Braves—who was last the worst in 1990.
Cincinnati Reds
2021 Record: 83-79 (third)
The scoop: The Reds looked like a dark horse candidate to swipe the second NL wild card before the Cardinals swooped down upon them in September and grabbed the worm. Still, there was plenty to be upbeat about in Cincy, as the team finished above .500 for the second straight year after six consecutive losing records, claimed All-Star starters in outfielders Nick Castellanos and Jesse Winker, and witnessed a return to slugging form for Joey Votto, who in one seven-game stretch in July cranked out nine home runs—and became the oldest Reds player, at 38, to hit over 30.
Best of Show: Castellanos had his best year yet, slashing .309/.362/576 with 38 doubles, 34 home runs and 100 RBIs; his .359 average at home was the majors' highest. From the Reds' perspective, he had too good a year; he opted out of his contract and is now a free agent.
Where Did You Come From: There was little that rookie second baseman Jonathan India didn't do, with solid all-around numbers that included an .835 OPS, 98 runs, 34 doubles, 21 homers, 71 walks and 12 steals. He also took 23 pitches for the team, leading the NL while 'helping' the Reds to set a modern NL mark with 105 hit batsmen. Chances are, this could be the start of something highly special for India and the Reds.
Where Did You Go? It was hardly the best of times and quite a bit the worst for veteran slugger Mike Moustakas, who played through heel pains the first two months of the year, was finally placed on the shelf for nearly three months, then returned only to hit at a worse clip before being shut down with a foot problem. Overall, Moose hit .208 with six homers and 22 RBIs over 62 games.
It's Interesting to Note: The Reds scored 10-plus runs in 17 games at Great American Ball Park, breaking the 2005 record of 14.
Chicago Cubs
2021 Record: 71-91 (fourth)
The scoop: The Cubs' boomeranged about like an out-of-control billiards shot, with an ice-cold offense that grounded their start followed by a hot streak that temporarily jumped the team into first place by June—all before an 11-game skid spelled doom for the existence of the team's core that starred back in 2016. Like the Nationals above, the Cubs cleared house with all sales as final; gone were Kris Bryant, Javier Baez and Anthony Rizzo, all on the cusp of free agency. In their place, the Cubs found some promising replacements in third sacker Patrick Wisdom (a Cubs rookie-record 28 home runs), first baseman Frank Schwindel (.342 over 56 games), and outfielder Rafael Ortega (.291, 12 steals). Tryouts were apparently the rage at Wrigley Field; the Cubs tied an MLB mark by employing 69 players during the season.
Best of Show: Though he wasn't around Chicago in 2016, closer Craig Kimbrel certainly was present enough early in 2021 to give the Cubs another shot at championship glory—but he, too, had to go once the writing on the flagpole spelled anything but a "W." Before his trade across town to the White Sox, Kimbrel saved 23 games, posted a sensational 0.49 ERA and allowed just 13 hits over 36.2 innings.
Where Did You Come From: Schwindel, besides being the only current professional baseball player with the first name "Frank," was the best—and most unexpected—of the new cadets, adding 19 doubles and 13 homers for the Cubs to go with that sterling .342 bat average. And to think that the A's, of all teams, placed the 29-year old on waivers before being snatched up by the Cubs.
Where Did You Go? Jake Arrieta returned to Chicago and clearly couldn't re-spark the magic from the first time around when, among other achievements, he won the 2015 Cy Young Award. The 35-year-old right-hander seemed to get worse with each start, and the Cubs finally gave up and found a sucker in the Padres to take him off their hands after a 5-11 record and 6.88 ERA.
It's Interesting to Note: Five times during the year, the Cubs scored 10 or more runs—and lost.
Pittsburgh Pirates
2021 Record: 61-101 (fifth)
The scoop: The lasting memory of the 2021 Pirates, losers of 101 games, will be the moment when first baseman Will Craig was fooled into chasing the Cubs' Javier Baez back to home plate—starting an inexplicable sequence that failed spectacularly for Pittsburgh. Beyond that, the Bad New Bucs were simply outmanned, with no stars, no offense (dead last in the majors with 124 home runs and 609 runs) and no hope for the near-term. The Pirates suffered through eight losing streaks of five or more games and no starting pitcher won more than five games—confirmed by stat hawk/TGG friend Jessica Brand as the fewest by a team leader in the modern (post-1900) era.
Best of Show: Center fielder Bryan Reynolds clearly was the Pirates' top hitting threat, especially after the midseason trade of All-Star second baseman Adam Frazier to San Diego. He led the Bucs in virtually every offensive category, including a .302 average, 24 home runs, 90 RBIs, 75 walks and an MLB-high eight triples. 
Where Did You Come From: Bulky reliever David Bednar from Mars (Pennsylvania, not the planet) found his A-game in Pittsburgh, posting a 2.23 ERA over 61 appearances after failing in two short stints with the Padres; the Pirates have visions of him as a future closer.
Where Did You Go? The Pirates simply gave up on one-time blue chipper Gregory Polanco, releasing him after a second straight disappointing set of numbers (.208 average, 11 homers over 107 games).
It's Interesting to Note: Rookie second baseman Rodolfo Castro's first five major league hits were all home runs—the first time any MLB player has accomplished that. (In his final 65 at-bats of the season, he hit none.)
NL West
San Francisco Giants
2021 Record: 107-55 (first)
The scoop: All throughout the winter and Spring Training, the NL West was being built up as a coming titanic struggle between the defending champion Dodgers and upstart, talent-consumptive Padres. We got the titanic struggle—but no one in their right minds ever thought that the Giants would trade places with the Padres and provide the Dodgers with the epic fight into the postseason. Making all the right moves was General Manager Farhan Zaidi in building the roster, and manager Gabe Kapler in using a liberal, highly effective form of platooning in which virtually everyone contributed. Belting a franchise-record 241 home runs and fielding the majors' best bullpen ERA (2.99) certainly didn't hurt.
Best of Show: Of the three championship-era Giants (Brandon Crawford, the retiring Buster Posey and Brandon Belt) who all had surprisingly resurgent years, Crawford had the biggest impact—setting career highs in the most pivotal offensive categories, thriving in the clutch and, at age 34, continuing to amaze at shortstop. He deserves better than "longshot" status for NL MVP consideration.
Where Did You Come From: Many candidates here, but we're taking pitcher Logan Webb, the 24-year old who followed two subpar campaigns with a sparkling breakout effort (11-3, 3.03 ERA). In one stretch, he made 14 straight starts with two or fewer runs allowed.
Where Did You Go? Though he wasn't awful, Johnny Cueto just isn't the guy the Giants signed back in 2016. After an injury-riddled 7-7 record and 4.08 ERA, Cueto will likely get a $5 million buyout from the Giants in 2022 rather than be paid $22 million to return.
It's Interesting to Note: The Giants set a major league mark with 18 pinch-hit home runs.
Los Angeles Dodgers
2021 Record: 106-56 (second)
The scoop: The Dodgers continued to look unbeatable with a top lineup, rotation and bullpen, tied a franchise record with 106 wins, and added even more strength by adding star Washington players Max Scherzer and Trea Turner down the stretch. And all they got from it was a lousy T-shirt that read, "National League Wild Card Champions." One wish was fulfilled when the Dodgers finally got the better of the Giants—who barely outpaced the them in the regular season—in a hard-fought NLDS, but visions of a second straight World Series title evaporated with a knockout punch by the Braves in the NLCS. Late-season/playoff injuries to first baseman Max Muncy, veteran ace Clayton Kershaw, reliever Joe Kelly and Scherzer—who saved the NLDS but had nothing left against the Braves—doomed the Dodgers' chances to repeat as world champs.
Best of Show: Scherzer was dynamite once in Dodger Blue and Julio Urias was the only MLB pitcher to reach 20 victories, but Walker Buehler was the better pitcher—posting a better ERA (2.47) and more innings (207.2) while also racking up a 16-4 record and 212 strikeouts. At one point, the Dodgers won 23 straight games in which he started—tying Kirby Higbe's team mark from the 1940s.
Where Did You Come From: With a thick mustache and relatively squat personage, reliever Alex Vesia was probably assumed to confuse Dodger Stadium with a casting call for a Super Mario film. But he became yet another outstanding asset in the L.A. bullpen, authoring up a 2.25 ERA over 41 appearances; he allowed just 17 hits over 40 innings.
Where Did You Go? Multiple injuries didn't help the plight that was Cody Bellinger's nightmarish 2021 campaign; two years removed from an NL MVP, the gifted slugger batted an anemic .165 with 10 homers over 315 at-bats.
It's Interesting to Note: Somehow embedded within another outstanding Dodgers season was 11 straight extra-inning losses—one short of the all-time major league record.
San Diego Padres
2021 Record: 79-83 (third)
The scoop: This was supposed to be the year that the Padres would finally show the Dodgers and everyone else who shined as the true kings of baseball. But like every other attempt to go all in (anyone remember 2015?), the Padres disappointed in a major way. After a decent start, the Padres spiraled down, not up; the August firing of veteran pitching coach Larry Rothschild, overseeing a supposedly improved rotation with Yu Darvish and Blake Snell added to the mix, only made things worse. The Padres didn't win the division, didn't grab a wild card, didn't even finish above .500—losing 41 of their final 61 games, leading to the dismissal of manager Jayce Tingler.
Best of Show: We're trying to figure out what's more amazing: That Fernando Tatis Jr. collected 42 homers and 25 steals playing just 130 games, or that he did it while playing on a funky shoulder which may need offseason surgery. Only Alex Rodriguez, in 1999, had as many homers and steals in fewer games. Tatis was a particular terror in the clutch, hitting .463 (19-for-41) with runners in scoring position and two outs.
Where Did You Come From: The fans. Even with early-season pandemic restrictions, the Padres drew 2.1 million spectators, the third highest total in the majors behind the Dodgers and Braves; that's their highest ranking ever.
Where Did You Go? Dinelson Lamet, so good (if somewhat fragile) in 2020 that he was fourth in NL Cy Young award voting, all but broke down in 2021—suffering from forearm issues and ineffectiveness when active (2-4 record, 4.40 ERA over 22 appearances including nine starts).
It's Interesting to Note: Reliever Austin Adams hit 24 batters—in 52.2 innings. That's the most HBPs served up by any pitcher, whether he be a starter or reliever, since Jack Warhop in 1909.
Colorado Rockies
2021  Record: 74-87 (fourth)
The scoop: The Rockies were considered dead on arrival well before Opening Day when they traded popular star third baseman Nolan Arenado to the Cardinals—even pledging to pay St. Louis $45 million of his remaining contract—while doing nothing to prop up the existing roster. Those sour optics left many prognosticators convinced that the Rockies would lose 100 games. That said, 74-87 comes off as something of a success story. The Rockies' Kryptonite, once again, was sea level; while they led the NL in hitting at mile-high Coors Field (.280) they were dead last among all MLB teams outside of Colorado (.217). In fact, all 16 of their shutout losses—a franchise record—were suffered on the road.
Best of Show: Playing for his fifth team in five years, C.J. Cron found a groove—something that's easy to do with hitters hired by the Rockies—with team leads in home runs (28), RBIs (92), walks (60) and OPS (.905). His three grand slams tied a franchise record.
Where Did You Come From: Brendan Rodgers emerged as a solid component, playing more-than-competent defense at second base while hitting .284 with 15 homers over 102 games. He is being rumored to move over to shortstop in 2022 with Trevor Story's likely offseason departure.
Where Did You Go? Reliever Yency Almonte looked to solidify as the rock of the Colorado bullpen in 2020, but he crumbled in 2021 with a 7.55 ERA in 48 appearances.
It's Interesting to Note: German Marquez had the most hits of any major league pitcher with 14—yes, even more than Shohei Ohtani when he was on the mound.
Arizona Diamondbacks
2021 Record: 52-110 (fifth)
The scoop: Two years removed from a winning record and coming off a downbeat—but hardly terrible—25-35 showing in 2020, the Diamondbacks started the season at 15-13; the last thing anyone expected at that point was for the team to lose 50 of its next 58 games. But that's exactly what happened, as the Snakes slithered through a horror show of woe, setting a franchise record with 17 straight defeats and an all-time MLB mark with 24 straight road losses. Deteriorated pitching, lacking both good health and general quality, had plenty to do with it—but so did a lineup that rarely scared anyone; this team still badly misses Paul Goldschmidt.
Best of Show: Outfielder Ketel Marte remained the team's most dangerous hitter when healthy enough to play, easily leading the club with a .318 average; the rest of the team hit just .230. And no, Marte was not on the shelf while the Diamondbacks were blowing all four tires in the spring; in May and June combined, he hit .349 over 31 games—27 of which the DBacks lost.
Where Did You Come From: Red-haired rookie outfielder Pavin Smith became a source of reliability in the Arizona lineup, hitting .267 with 11 homers and 49 RBIs over 145 games.
Where Did You Go? A number of veteran Diamondbacks suffered off-years, but none more noticeable than Christian Walker, who hit .244 and collected just 10 home runs after belting 29 in 2019—and seven in the pandemic-shortened 2020 campaign.
It's Interesting to Note: The Diamondbacks rarely got off to a strong start; they accrued the fewest runs (62) among NL teams and the fewest homers (10) among all MLB teams in the first inning.
AL East
Tampa Bay Rays
2021 Record: 100-62 (first)
The scoop: Five teams had a lower payroll, two (the Marlins and A's) drew fewer fans—but only two (the Giants and Dodgers) won more games than the Rays, who continued to defy major league physics and grabbed their second straight AL East crown with their first-ever 100-win campaign. Not only did the financial numbers continue to suggest mirrors at work, so did the on-field numbers—though the proof lay within the splits; while the Rays hit just .242 as a team, they grounded into the fewest double plays (75), batted .392 with nine grand slams when the bases were loaded, and easily scored the most runs (312) after the sixth inning. Unfortunately, the Rays' latest joyride ended too early in with an ALDS defeat to Boston.
Best of Show: Brandon Lowe was emblematic of the Rays' clutch theatrics; he batted .247, but that figure leapt to .270 with runners in scoring position. More impressively, his 39 home runs (to go with 99 RBIs and 97 runs scored) tied for the second most in Rays history.
Where Did You Come From: With a much-heralded midsummer debut, 20-year-old switch-hitting infielder Wander Franco (.288, seven homers, 39 RBIs) looks like a genuine keeper with the potential to be the Rays' first superstar since Evan Longoria. The highlight of Franco's rookie effort was a 43-game on-base streak that tied Frank Robinson's record among players under age 21.
Where Did You Go? To Milwaukee, in the case of shortstop Willie Adames, who after underwhelming 2020 output got off to another terrible start (.197 average, five homers in 41 games), precipitating a trade to the Brewers—where, suddenly, he re-blossomed.
It's Interesting to Note: As the Rays' pitching staff continued to be socialist by spreading the wealth and blurring the line between starters and relievers, it was as a bit of a surprise to see Ryan Yarbrough become the first Tampa Bay pitcher to go the distance in a major league-record 731 games, firing nine frames against the Yankees in a 9-2 win on June 3.
Boston Red Sox
2021 Record: 92-70 (tied for second)
The scoop: The 2021 season proved that 2020, with an absent manager (the suspended Alex Cora), poor individual performances and a last-place showing in the AL East, was nothing more than a bad dream. (Yes—even the Orioles had a better record.) With Cora back in the dugout, this year's revival was more a return to form, with dominant hitting, clutch play—no team had more come-from-behind victories—and stable pitching from both rotation and pen. Not even a relatively high COVID-19 infection rate could keep the Red Sox from returning to the postseason, where they came within two wins of the World Series.
Best of Show: It's time for people in the baseball jet stream outside of Boston to appreciate the fact that Rafael Devers is an elite hitting talent. The 24-year-old Dominican crushed a career-high 38 home runs, adding 37 doubles and 113 RBIs with a .279 bat average. The Red Sox have two years to lock this guy in before free agency hits.
Where Did You Come From: Snatched from the Yankees via the 2020 Rule 5 draft, reliever Garrett Whitlock thrived with the enemy, and even picked up two of his eight wins against New York. No rookie pitcher this season had a lower ERA over more innings than Whitlock's 1.99.
Where Did You Go? Recently worthy of fetching an eight-figure contract, Marwin Gonzalez all but withered into obscurity, hitting just .199 through 72 games for Boston before being released in August.
It's Interesting to Note: The Red Sox led the majors with a .281 team batting average at home.
New York Yankees
2021 Record: 92-70 (tied for second)
The scoop: The Yankees were like Forrest Gump's box of chocolates; you never knew what you were going to get. They could be awfully good at times (a 13-game win streak in August, the Yankees' longest since their fabled 1961 season), and other times just plain awful (a 5-10 start, an ill-timed seven-game skid in September). Overall, the Yankees finished a disappointing 36-40 against AL East foes, but it still wasn't enough to keep them out of the postseason. Helping toward that end was the fragile slugging duo of Aaron Judge (.287-39-98) and Giancarlo Stanton (.273-35-97)—both of whom managed relatively pain-free campaigns—and the guy we'll talk about next.
Best of Show: Ace Gerrit Cole was at his best early on, before the Spider Tack was confiscated; he set a major league record by striking out 61 batters without a walk. After the umpires clamped down on the sticky stuff, Cole became more mortal but was still quite good, leading the AL with 16 wins; his 129 pitches thrown in a 1-0 shutout at Houston on July 10 were the most compiled by any pitcher during the season.
Where Did You Come From: Don't let Nestor Cortes Jr.'s 2-3 record over 22 appearances (14 starts) fool you; his 2.90 ERA is the more believable number for the once-and-current Yankee, who returned to New York after a look from Seattle in 2020. Five times, Cortes gave up two or fewer runs over five or more innings—and didn't get the win.
Where Did You Go? How does one explain Gleyber Torres' power meltdown from 38 homers in 2019 to a mere nine in 2021? Some think it stemmed from his bad play at shortstop and his inability to forget about it when at bat. The Yankees are hoping to work it out so that Torres returns to his more comfortable environs of second base in 2022.
It's Interesting to Note: Like the Boomtown Rats, the Yankees didn't like Mondays—hitting just .194 when playing on that day of the week. They also didn't like day games, hitting an MLB-low .211.
Toronto Blue Jays
2021 Record: 91-71 (fourth)
The scoop: You have to go all the way back to 1962 and the 93-68 Pirates—playing in a 10-team National League with no divisions—to find a ballclub with a better fourth-place record than the 2021 Blue Jays. That seems especially unfair to a team forced to split its home schedule between three cities; after stints in Dunedin (Florida) and Buffalo, the Jays finally returned to Canada on July 30, nearly two years after their last game at Rogers Centre. For Toronto-based fans, the wait was worth it; the Jays were the majors' most explosive lineup, with seven players hitting 20 or more home runs—Vladimir Guerrero Jr. and Marcus Semien crushed 48 and 45, respectively—and they were the first team since the 2003 Braves to field four players knocking in at least 100 runs. 
Best of Show: After modest showings over his first two major league seasons, Guerrero burst out with the kind of year that his Hall-of-Fame father would have been proud of. Junior's 48 homers were the most by a player age 22 or younger; 31 of those came at home (or homes); 16 of them came on the first pitch of the at-bat; and he hit three homers in eight different series, setting an AL mark. If offense was all that counted toward an MVP, Guerrero would be a lock; but it's not, and he didn't get to show off his pitching chops—like Shohei Ohtani.
Where Did You Come From: Rookie pitching lug Alek Manoah claimed the swagger left behind by the Mets-bound Marcus Stroman and backed it up with strong numbers, posting a 9-2 record and 3.22 ERA over 20 starts.
Where Did You Go? After making good progress in the pandemic-shortened 2020 campaign, Cavan Biggio regressed with a weak .224 average; worse, when injury hit, replacement Santiago Espinal came along and batted .311, leaving many to wonder if Biggio's days with the Jays are numbered.
It's Interesting to Note: Cy Young Award candidate Robbie Ray had three of the four highest strikeout totals in a game ever by a Blue Jays lefty during the 2021 season.
Baltimore Orioles
2021 Record: 52-110 (fifth)
The scoop: If the Orioles have one of those "five-year plans" in progress, then they've been stuck at Year One for the past four. After appearing to rise from the dark times of 2018-19 with a relatively decent 25-35 showing in 2020 (translating to a 68-94 record over 162 games), the O-No's fell back into the blackness, seemingly competing with the Diamondbacks not only for next year's #1 draft pick but, also, who would have the most noteworthy losing streak. Baltimore lost 20 straight road games in the spring; in August it dropped 19 straight (regardless of location) for the franchise's second-ever worst skid. The hitting was there, but the pitching was nowhere; ERAs of 5.99 (rotation) and 5.79 (bullpen) were both MLB's worst.
Best of Show: Center fielder Cedric Mullins shed the switch-hitting role and went pure left-handed, becoming the first player since the Orioles' move to Baltimore in 1954 to collect 30 homers and steals each in the same year.
Where Did You Come From: Despite playing 35 games (and hitting .333) for the Orioles in 2020, first baseman Ryan Mountcastle was somehow able to retain his rookie status for 2021—and although the average dropped to .255, he blasted an Orioles 'rookie'-record 33 home runs to go along with a team-high 89 RBIs.
Where Did You Go? After a solid 2020 stint at Kansas City, veteran slugger Maikel Franco tagged on with the Orioles as their starting third baseman—and struggled to stay above the Mendoza Line with unimpressive power (11 homers, .355 slugging percentage). He was let go in August, finishing the year in Atlanta's minor league system.
It's Interesting to Note: The Orioles were the first AL team with multiple losing streaks of at least 13 games in the same year.
AL Central
Chicago White Sox
2021 Record: 93-69 (first)
The scoop: Nobody had it easier getting to the postseason than the White Sox, who could have slept-walk their way to the AL Central title given that everyone else in the division finished below the .500 mark. All this, despite significant chunks of the year lost to injury from rising stars Eloy Jimenez and Luis Robert, and walkathon (87 walks, 67 hits) catcher Yasmani Grandal. Yet the balance of strong hitting and pitching kept the White Sox elevated and made 76-year-old Tony La Russa, managing for the first time in 10 years, the first skipper to reach the playoffs in five different decades.
Best of Show: Thought to be all but finished heading into the season, pitcher Carlos Rodon flourished out of nowhere (and stayed largely healthy, for once) as he produced a 13-5 record, 2.37 ERA and a no-hitter against Cleveland on April 14. Of his 24 starts, seven went five or more innings with no runs allowed.
Where Did You Come From: Rookie Yermin Mercedes bolted out of the blocks, going 5-for-5 in his first major league start, hitting .415 at the end of April and leading the AL in batting through late May.
Where Did You Go? But then Mercedes went south…really south. The book came out on the 28-year-old Dominican, the hits turned to outs, and he found himself demoted to the minors, continuing his struggles to the point that he briefly quit.
It's Interesting to Note: Grandal became only the third player in MLB history to have multiple games with five plate appearances—but no official at-bats; despite a substandard .240 batting average, his .420 on-base percentage was higher than that of AL batting champ Yuli Gurriel.
Cleveland Indians
2021 Record: 80-82 (second)
The scoop: In the 46th and final losing season in 107 years known as the Indians, Cleveland struggled to keep the steering wheel straight toward a ninth consecutive winning mark. Had a young, promising starting rotation not been in stitches all year—and ditto for veteran manager Terry Francona, out for much of the year with various issues—the Indians might have given the White Sox a scare. MLB's youngest roster was boosted on offense by Jose Ramirez and DH Franmil Reyes—both of whom hit 30-plus homers—but they were offset by numerous players producing underwhelming numbers, including four guys batting below the Mendoza Line (read: .200) on more than 100 at-bats.
Best of Show: It was another complete year for Ramirez, whose 36 jacks were accompanied with 103 RBIs, 111 runs, 72 walks and 27 steals. Cleveland has team options to keep him in each of the next two seasons for a total of $24 million; they'd be crazy to decline them.
Where Did You Come From: It's not that 23-year-old reliever Emmanuel Clase was an out-of-nowhere story—the Rangers are still kicking themselves for giving him up to Cleveland for Corey Kluber a year ago—but he clearly passed his first full-season test, saving 24 games in 71 appearances with a stellar 1.29 ERA; he allowed just one run over his final 33 innings.
Where Did You Go? Catcher Roberto Perez was one of the four aforementioned players hitting below .200—and Perez wasn't even close, finishing at .141 over 44 games. This from a guy who hit a relatively proud .239 with 24 homers two seasons ago.
It's Interesting to Note: The Indians were no-hit three times during the year, a first for an MLB team.
Detroit Tigers
2021 Record: 77-85 (third)
The scoop: Patience, Detroit fans; the Tigers are getting there, slowly but (we think) surely. Two years removed from a horrible 47-114 ledger, the team showed signs of evolution from some of the young cadets, including former #1 pick Casey Mize (7-9, 3.71 ERA), third baseman Jeimer Candelario (whose 42 doubles tied for the MLB lead) and rising closer Gregory Soto (3.39 ERA, 18 saves). The Tigers made little noise outside of Spencer Turnbull's shock no-hitter and Miguel Cabrera's 500th career homer, but don't expect it to be quiet for too much longer at Comerica Park.
Best of Show: Up-and-down infielder Jonathan Schoop saw his stock back on the rise with solid numbers (.278 average, 22 homers, 84 RBIs) in a lineup drenched in anonymity save for the fading Cabrera. The Tigers liked him enough that they gave him a two-year, $15 million extension.
Where Did You Come From: There was much ado about Akil Baddoo to start the season; the rookie homered on the first pitch he saw and belted a grand slam two days later, making him the first Tiger to go deep in each of his first two games. Baddoomania faded as he came back to Earth, but a .259 average, 13 homers and 18 steals over 124 games still qualifies as a good career start.
Where Did You Go? Outfielder Nomar Mazara's consistency through his first four years (2016-19) at Texas was so tight; he could always be counted on for the .260-20-80-ish season. But he's clearly lost the uniformity; he hit .212 with three home runs in 50 games and was released in July, a victim of Baddoo's ascension.
It's Interesting to Note: Though Cabrera (.256-15-75) is far from the titanic threat of lore at age 38, nobody in 2021 was better with the bases loaded; Miggy smacked 10 hits in 16 such at-bats with 25 RBIs.
Kansas City Royals
2021 Record: 74-88 (fourth)
The scoop: Like much of the rest of the AL Central, the Royals barely registered in the national baseball consciousness until it became all about Salvador Perez, whose MLB-leading 27 home runs after the All-Star Break got sports news bytes on an almost daily basis by September. By winning 10 of 19 games against the Twins, the Royals avoided a last-place showing—but they still haven't recorded a winning record since taking the World Series trophy in 2015.
Best of Show: The tireless Perez tied Jorge Soler's 2019 team record with 48 homers; they were the most ever by any player who logged the majority of his season time at the catcher's spot.
Where Did You Come From: In his third year, shortstop Nicky Lopez blossomed into a worthy asset, batting an even, albeit powerless (two homers) .300; after stealing one base in six attempts in 159 games entering the year, the 26-year old swiped 22 bags in 2021—only getting caught once.
Where Did You Go? Soler wasn't around to watch Perez tie his home run mark; after a poor start in which he batted .192 with 13 jacks over 94 games, he was sent to Atlanta—where he rediscovered his Mojo with the World Series-bound Braves.
It's Interesting to Note: Largely because of the aforementioned Lopez, the Royals led the majors in batting average (.276) from the #9 spot of the lineup.
Minnesota Twins
2021 Record: 73-89 (fifth)
The scoop: After two straight divisional titles and, more impressively, back-to-back winning records, the Twins went back to their boomeranging ways, falling from first place to last; it's the sixth season in their last seven in which they followed a winning record with a losing one, or vice versa. It would have helped had Byron Buxton (.306, 19 homers in 61 games) had stayed healthy, Nelson Cruz (traded to Tampa Bay) stuck around to the end and pitcher Kenta Maeda not fallen to Tommy John surgery.
Best of Show: From start to finish, second baseman Jorge Polanco was the Twins' most dangerous player, piling up team-leading (and career-high) numbers in home runs (33), doubles (35), RBIs (98) and runs (97).
Where Did You Come From: Rookie righty Bailey Ober became a welcomed addition to a frustrated rotation, racking up 20 late-season starts and a decent 4.19 ERA—but only a 3-3 record, as the Twins clamped down on his workload and allowed him to finish five innings in only half his outings.
Where Did You Go? Veteran hurler J.A. Happ had a miserable half-season experience in Minnesota, posting a 6.77 ERA but somehow managing to win five of 11 decisions with it. He was sent off to Minnesota at the trading deadline and fared much better (5-2, 4.00) with the Cardinals.
It's Interesting to Note: The longer the game went, the more tired the Twins' bats became; they hit an MLB-high .294 in the first inning, but only .234 afterward—including a .219 figure from the seventh inning on.
AL West
Houston Astros
2021 Record: 95-67 (first)
The scoop: Facing the music in the form of fans for the first time since the 2017 cheating scandal broke, the Astros were unfazed on the road and held their own, delivering the majors' best and most balanced offense and a sound, largely no-name pitching staff under the veteran leadership of manager Dusty Baker to win their third pennant in five years. The boobirds failed to wear down a lineup whose .268 road batting average was the majors' best; only three other teams even hit over .250 away from home. But in the end, the Astros found out how tough it is to win a World Series without the aid of a trash can and massage gun.
Best of Show: Hidden within Houston's established stars is a rising one in Kyle Tucker, who a year earlier single-handedly carried an otherwise slumping Astros offense into the postseason; in 2021, he remained arguably the team's best hitter, hitting .294 with 37 doubles, 30 homers, 92 RBIs and 14 steals; his .917 OPS led the Astros.
Where Did You Come From: Complete with one of the more unusual wind-ups (rock the baby, step forward, step back, step forward, throw), rookie right-hander Luis Garcia compiled an 11-8 record and 3.48 ERA that helped ease the loss of the recovering Justin Verlander and (going back a wee bit) the departed Gerrit Cole.
Where Did You Go? Opting out of the pandemic season did veteran reliever Joe Smith no favors for 2021, struggling badly to return to form (7.48 over 27 appearances); only after a trade to Seattle for much better reliever Kendall Graveman (a deal which infuriated Mariners players) did he finally stabilize his game.
It's Interesting to Note: Kent Emanuel had the longest non-starting stint of the year, with 8.2 innings pitched against the Angels on April 24 after Jake Odorizzi departed with an injury one out into the first.
Seattle Mariners
2021 Record: 90-72 (second)
The scoop: A look at some of the Mariners' key storylines this past year would easily lead an outsider to assume another awful season in Seattle. The M's hit an MLB-worst .226 (including a dreadful .214 figure at home), were outscored by 51 runs, lost a pitcher (Hector Santiago) to both illegal sticky substance and PED bans, and were weighed down by strained player-management relations after team president Kevin Mather's disparaging preseason remarks about his players, and the trade deadline deal that sent Kendall Graveman (0.82 ERA, 10 saves) to divisional first-place rival Houston. All that, and the Mariners somehow propelled themselves to a 90-72 record, staying alive in the postseason hunt right up to the regular season's final day. How, you might ask? Try 33 one-run victories (most in the majors) and a .333 bat average in extra innings.
Best of Show: Mitch Haniger, back in action for the first time since early June 2019, cranked it up with career-best totals in 39 home runs, 100 RBIs and 110 runs scored. 
Where Did You Come From: Pitcher Logan Gilbert was one of two hotshot prospects who made their Seattle debuts in May (outfielder Jarred Kelenic was the other) and although his 6-5 record and 4.68 ERA over 24 starts was far from exceptional, he showed plenty of signs of a future ace on the rise.
Where Did You Go? Veteran pitcher James Paxton came back to Seattle after two years with the Yankees and lasted all of 1.1 innings and 24 pitches before going down with an arm injury that required season-ending surgery.
It's Interesting to Note: Catcher Jose Godoy 'officially' became the 20,000th player in MLB history when he debuted on May 21. (Your database may vary.)
Oakland A's
2021 Record: 86-76 (third)
The scoop: The Athletics had the horses to make a run at the postseason and might have gotten there if not for two significant absences late in the year: the PED ban of outfielder Ramon Laureano in mid-August, and the one-month loss of excellent pitcher Chris Bassitt (12-4, 3.15 ERA) after his face got smashed by a line-drive comebacker. Even with a pivotal late-season trade for Miami's Sterling Marte—who nabbed a Rickey Henderson-like 25 steals in 56 games for Oakland—the A's faltered down the stretch. Not helping was Coliseum crowds even smaller than the team is used to—and the front office's hostile attitude toward the city as negotiations continued on a new ballpark.
Best of Show: Left-handed-hitting Matt Olson solidified his status as the A's premier slugger, knocking out 39 long balls—22 of them, ironically, against left-handed pitchers over just 222 at-bats—and knocked in 111 with a .271 batting average and .371 on-base percentage thanks to 88 walks.
Where Did You Come From: James Kaprielian, a former #1 draft pick of the Yankees traded to Oakland for Sonny Gray back in 2017 (sorry, Yankee fans), emerged as a reliable asset in an already solid Oakland rotation, taking eight of 13 decisions with a 4.07 ERA.
Where Did You Go? One of the reasons Kaprielian got the starting gig was the rough start for Jesus Luzardo, a once-prized Oakland prospect gone haywire with a 2-4 mark and 6.87 ERA over 13 appearances. He was dealt to the Marlins in the trade that secured Marte for the A's.
It's Interesting to Note: Marte's 47 combined steals between Miami and Oakland made him the first player ever to be among the top 10 leaders for both the NL and AL in the same season.
Los Angeles Angels
2021 Record: 77-85 (fourth)
The scoop: It was another one of those years for the Angels, looking so good on paper before Opening Day—then playing disappointing baseball because, hey, baseball isn't played on paper. A potential Murderer's Row of veteran hitters fell apart, one by one; injuries limited Mike Trout to 36 games, Anthony Rendon to 58 and Justin Upton to 89, while Albert Pujols and Adam Eaton were released. Thank Halo Heaven for slugger/pitcher Shohei Ohtani—who almost single-handedly carried the team on his back while the others were healing or looking for new employers.
Best of Show: Pain-free for the first time since arriving in America, Ohtani was finally able to showcase his dual-threat abilities, featuring as the Angels' best hitter and pitcher; he racked up 46 homers, 100 RBIs, 103 runs and 96 walks at the plate, stole 26 bases on the paths, and was 9-2 with a 3.18 ERA on the mound; no other Angels pitcher threw over 100 innings. The inundation of comparisons between Ohtani and Babe Ruth was, in a word, legit.
Where Did You Come From: Southpaw pitcher Patrick Sandoval only won three of nine decisions before a bad back ended his season in August, but he showed strong signs of a promising future as opponents hit only .215 against him and, on July 24 at Minnesota, came within two outs of throwing a no-hitter.
Where Did You Go? After looking so fine in the shortened 2020 season (6-3, 3.29 ERA in 11 starts), Dylan Bundy tanked badly, finishing at 2-9 with a 6.06 figure; he allowed 20 homers over 90.2 innings.
It's Interesting to Note: A 26-game hit streak by second baseman David Fletcher was the majors' longest in 2021; when it ended, he hit an anemic .194 over the final two-plus months
Texas Rangers
2021 Record: 60-102 (fifth)
The scoop: Texas' 2021 season was like one of those bad movies that a studio tries to overhype, rushing as many patrons as possible into the theater before word gets out about how bad it is. The Rangers were the only team to allow 100% capacity from Opening Day on, trying to reap as much revenue before fans realized what they weren't missing. In suffering their first 100-loss season since 1973, the Rangers weathered through two of the three longest road losing streaks (16 and 14 games) in franchise history and, in one stretch after the All-Star Break, went 105 consecutive completed innings without having a lead. Two million suckers agreed: Don't see this movie.
Best of Show: Before they were both traded to the Phillies at the trading deadline, rotation arm Kyle Gibson (6-3, 2.87 ERA in 19 starts) and closer Ian Kennedy (2.51 ERA, 16 saves) seemed to be the only two Rangers who knew how to pitch.
Where Did You Come From: Cuban-born outfielder Adolis Garcia, passed on by the Cardinals, caught on with the Rangers—bashing out a Texas rookie-record 31 home runs to go with 90 RBIs. He also brought a refreshing attitude to the ballpark that brightened the spirits of teammates and fans in the face of a lousy year.
Where Did You Go? The Rangers were crossing their fingers on veteran slugger Khris Davis, especially after sending long-time Rangers favorite Elvis Andrus to Oakland to get him. But Davis rarely made a blip, hitting .157 with a pair of homers over 51 at-bats before being released. Ironically, the A's took him back in.
It's Interesting to Note: The Rangers participated in both the shortest (2:08) and longest (4:26) nine-inning games of the year. They lost both, of course.

2021: Once Underachievers, Now Underdogs The Atlanta Braves, once so dominant yet unable to win Baseball's big prize, performs a role reversal by ruining the championship ambitions of presumably stronger teams in the Dodgers and Astros.